What is the way that "fan sub" (fansub) followed by subtitles Japanese animation?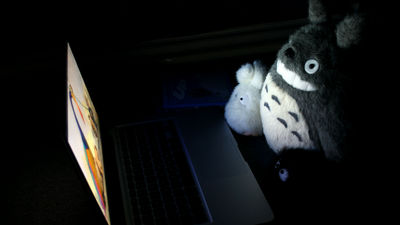 ByChris Isherwood

On movie distribution sites such as YouTube, I sometimes see Japanese animation with subtitles such as English, Italian, Portuguese, etc. However, adding subtitles to animation is called "Fan sub(Fansub) ". This is an illegal act in infringement of copyrights, but these have fostered overseas animation culture and also helped Japanese animation advance into the worldForbesIt is revealed.

How American Fans Pirated Japanese Cartoons Into Careers
http://www.forbes.com/sites/laurenorsini/2015/06/24/how-american-fans-pirated-japanese-cartoons-into-careers/

Prior to winning the Academy Award in 2001, feature film animation film directed by Hayao Miyazaki, "Spirited Away", American SF fans have nationized Japanese animation "Robotech(Super Dimension Fortress Macross, Super Spacetime Army Southern Cross, Armor Genesis Mosspida) "and"Speed ​​Racer(Mach GoGoGo) "were proud of high popularity.

Also, an animated film released in 1995GHOST IN THE SHELL / GHOST IN THE SHELL'Is an AmericanBillboardIt is said that it recorded the video weekly sales first place and brought about a great influence on the SF work since.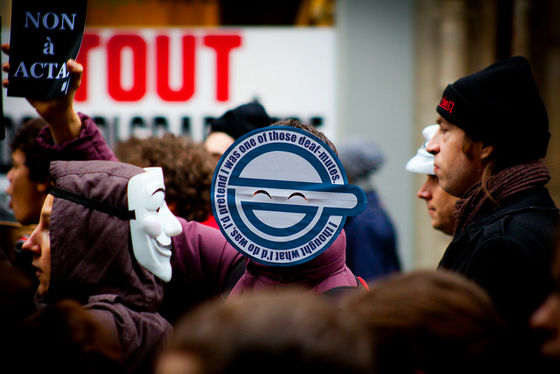 ByTangi bertin

One of the geeks who said that he loved Japanese animation for over 20 years,Neil NardermanMr. He seems to have enjoyed Japan 's 80' s animation such as the Super Space - time Fortress Macross, Mobile Suit Z Gundam, Dragon Ball with "Coarse VHS" with high - school friends. In retrospect, Mr. Neil said, "Everyone knew that it was a coarse video that almost never knew what was happening to any character but I was seeing tremendous things." .

At that time, anime club in Los Angeles "Cartoon / Fantasy OrganizationAlthough it seems that a large amount of VHS of Japanese animation was created, this did not include English subtitles. Therefore, Neil says that he began studying Japanese at Boston University to become able to understand Japanese animation, and sometimes visited Japan for traveling to acquire Japanese.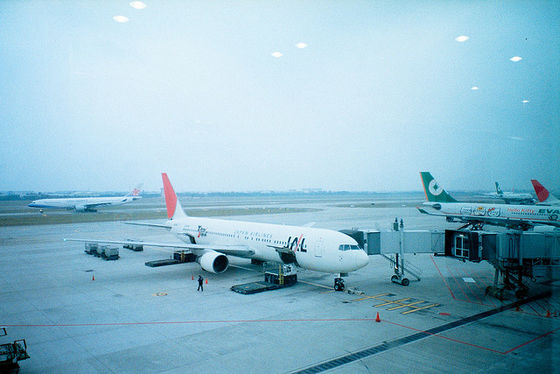 BySlayer

At the stage where I learned Japanese to a certain extent, Neil starts subtitling animation for my friend. At that time, Mr. Neil ripped the rental at the overseas VHS rental shop "Tokyo Video" that was in New York, and the world's first video system equipped computer made by Commodore "Amiga 500It seems that we used subtitles on animated images using ". About the subtitling work at the time Neil said, "Since it was necessary to launch a new editing screen if I make a mistake, it was supposed to launch hundreds of editing windows around the end of the editing, I talk about how difficult the work at that time was.

In the United States from the 1980's to the 1990's, there are several animation fans who have their own English subtitles as well as Mr. Neal, and these acts will be called "fansub (fansub)". Of course, the fans were aware that fansub is an illegal act, but there were no companies selling Japanese anime in the United States at that time, nobody was concerned with the original subtitling act by fans I heard he did not.


ByMichael Miller

In 1991, Mr. Neal became a professional of subtitling Japanese animation, so in North America the company that began distributing Japanese animation earliest "Central Park MediaYou will receive an interview. Mr. Neil takes a very bold appealing method of bringing in his interview as a portfolio his fansubsized anime with illegal copies, but he successfully passed the interview without being criticized and works in Central Park Media It will be.

Immediately after that, American animation-related companies including Central Park Media established "illegal copy of videotapes" and a group "Japanese Animation Industry Legal Enforcement Division (JAILED)" to crack down on fansub acts and distribute pirated animation We will begin to regulate. However, since JAILED's target was a large illegal copying group, most of the individual fansub acts were overlooked. On the contrary, it seems that many distribution companies have noticed that big business opportunities are lurking in animation subtitling due to the launch of JAILED, and distribution firms hired fans who were doing fansub.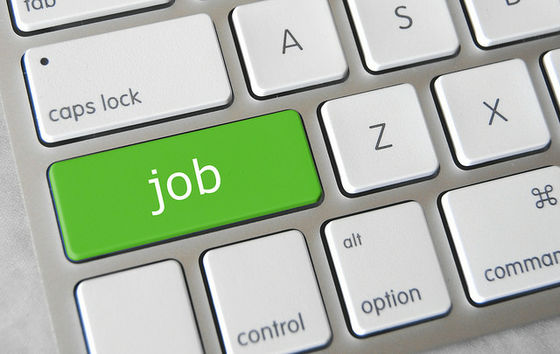 ByGotCredit

Today, subtitles of Japanese anime are created by a translation team consisting of several people. First of all, translate lines from Japanese to English, then localize the sentences that the editors translated into sentences that Americans can read and understand. Then, when the person of the role called a timer matches the timing at which the character 's dialogue and subtitles are displayed, subtitles matching the video are displayed.

Kara Dennisen, who works as a freelance localizer, says, "My job is not to make the viewer aware of the fact that it was created in a different language.When my translation is perfect, Just watching animation, but if localization is necessary, about 20 minutes of animation can take more than 1 hour, "he says about the importance of localizers.

Mr. Neil and Mr. Kara did their own hobbies as work, but what is decisively different from when they were doing fansub is "Aegisub"There is an open source subtitle creation tool like that. These are tools created by ordinary animation fans to do fan sub, "Even professionals are using this tool," Neil said.

However, around the end of the 2000's, the animation industry in the United States suffered a depression and several animation distributors including Central Park Media bankrupted, "It was a terribly unstable state for a while," Neal I will review the American anime industry at the time.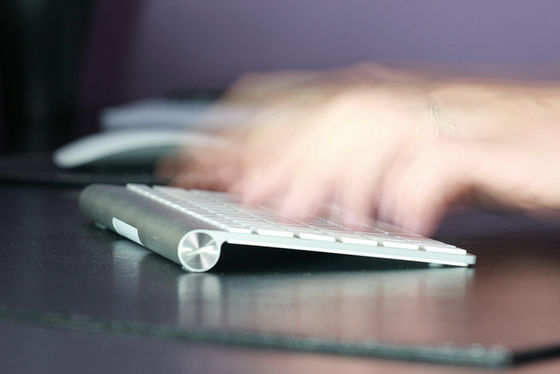 BySebastien Wiertz

Although it is the American animation industry that had been in a state of recession for a while, it will have a big turning point due to the outbreak of streaming sites. With the advent of video distribution services such as Netflix and Hulu, the connection between the TV industry and the Internet industry becomes stronger,CrunchyrollAnd sites that officially distribute Japanese animation like Funimation will also appear.

Kun Gao, CEO of Crunchyroll, said: "When we launched anime distribution service, publishers questioned whether audiences truly drop money into the animation industry, so we have overseas anime fans I showed that it is only people who think that they want to "directly support the animation industry" by politely paying money or watching advertisements.In fact, for anime fans who love content, Although infringement is a last resort, there was no other way to do it, "he explains the situation when launching an animation distribution service with Crunchyroll.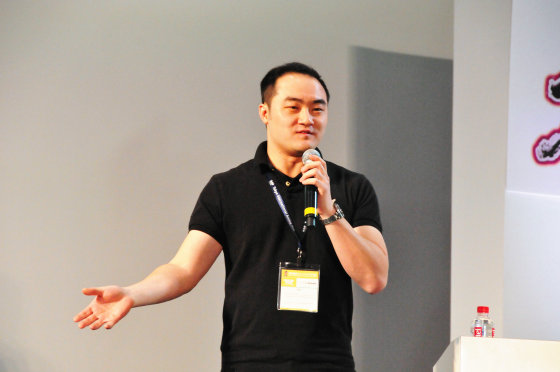 And as a site that legally can watch the latest animation like Crunchyroll has appeared, many translators and editors are required. Also, Crunchyroll and Funimation can listen to the latest story broadcasted in Japan on the same daySimulcastIt seems that the work to create subtitles became to be requested speed accordingly. Actually, when Kara told me to do the work of translation from Crunchyroll, it seems that there was a case that the completed video was not sent even one week before the broadcast, "My friendAnimaticI was doing subtitle creation with. "

With the advent of video delivery service, the popularity of Japanese animation has grown more and more, "We are looking for human resources who can translate Japanese into English, Italian and Portuguese for many companies. Now, animation is on a global scale That's why, "as Mr. Kara explains, it has evolved into content that is sought from many countries.

Currently most animations are simulcast, so fansub is becoming a very niche action done by some anime fans. "Fansub is for enjoying an unlicensed animation in the US, which has expanded because there was no other way to enjoy animation, but now most animations are delivered from licensing sources," Kara. Likewise, Neil says "Fansub is now for enjoying decorative subtitles and quirky karaoke subtitles, as many animations are being distributed on Crunchyroll, Funimation, and other streaming sites , Those who are doing fansub are making things like creating their own version because they want to brag about others. "

Early fansub lovers changed their illegal hobbies into professional jobs based on commercial bases, but the existence of such people made a great contribution to the global spread of Japanese anime today That is a strange story.
in Anime, Posted by logu_ii