Discovered that the US Navy was inviting vulnerability of commercially available software such as Apple · Microsoft · Adobe in order to launch a zero day attack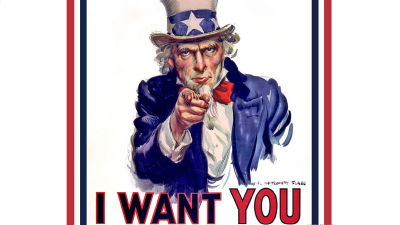 ByDonkeyHotey

The US NavyZero-day attackIt was discovered that we were recruiting information on vulnerabilities of prominent commercially available software such as Apple and Microsoft to launch a cyber attack called "

"Zero-day" exploit sales should be key point in cybersecurity debate | Electronic Frontier Foundation
https://www.eff.org/deeplinks/2012/03/zero-day-exploit-sales-should-be-key-point-cybersecurity-debate

On June 10, 2015, the US Navy is dedicated to dedicating a job to a general contractor "Federal Business Opportunities"We are looking for a vendor who can explain vulnerabilities of commercially available software such as Microsoft, Adobe, Android, Apple and develop vulnerable programs". The US Navy is seen as aiming to exploit the vulnerability of commercial software for zero day attack.

Recruitment of vulnerability information of the US Navy was discovered in Dave Maass's tweet that "US Navy is about to buy zero day attack information on commercially available software that is often used."

US Navy is shopping for 0days for commonly used softwarehttps://t.co/f8CWullTlKPic.twitter.com/ADqzPOP 9 ZA

- Dave Maass (@ maassive)2015, June 11
After this tweet was done, the US Navy withdrew the recruitment,Electronic Frontier Foundation (EFF)Has saved and published the recruitment information that was left in Google's cache.


The idea that the purpose of the US Navy, which was trying to buy vulnerability information on zero day attack in the form of general public offering, is to provide information to software companies to prevent vulnerability after collecting and analyzing information. EFF says it is hard to point out that it is noteworthy that it is a government attitude that is surprisingly insensitive to process decisions to use vulnerabilities for attack purposes.