I tried to drink four energy en drinks "Sparkling Energy Colors" using vegetables and fruits with Burger King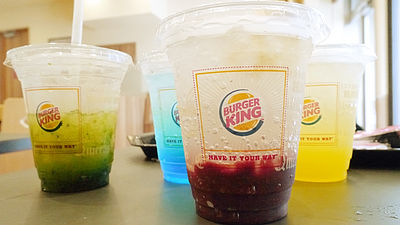 Burger King is a healthy energy drink series using spinach and acai for summer from Friday 12th June 2015 "Sparkling Energy ColorsWe released the. In addition to the existing "Asai Sparkling", newly developed "Green sparkling"Yellow Sparkling"Blue sparkling"All four types, and I actually went to the shop to drink what kind of drinks" Sparkling Energy Colors "of a taste different from a commercially available energy drink is finished.

Sparkling Energy Colors (SPARKLING ENERGY COLORS)
https://www.burgerkingjapan.co.jp/release/pdf/PressRelease150602.pdf

Arrived at Burger King.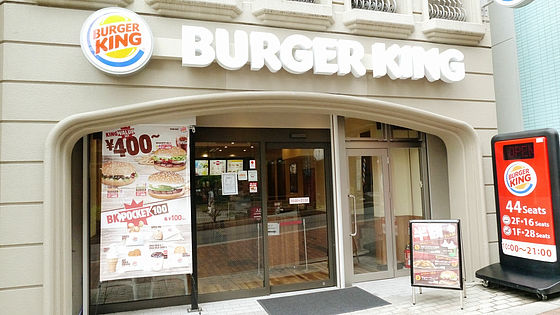 When I entered at the same time as opening, sales of four kinds of energy drinks had already started.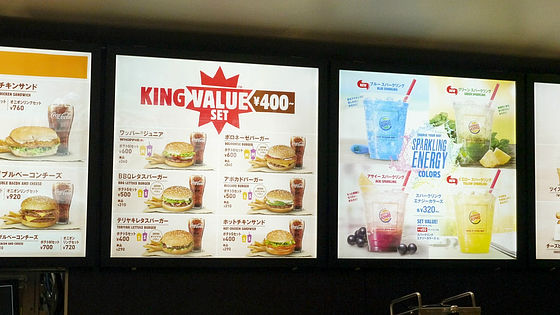 All orders ordered at once. Even just plus 80 yen on a set of hamburgers can put energy drinks, so I ordered a wiper set as well.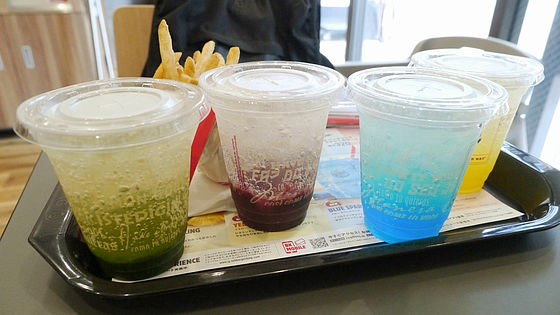 A drink containing solids comes with a wide straw with a mouth with a spoon.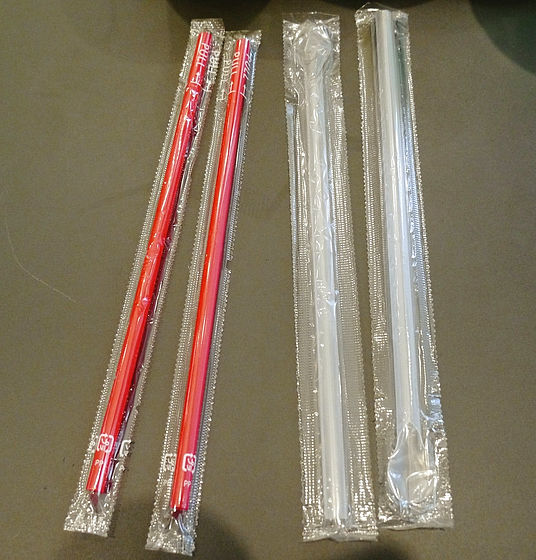 Firstly from "Green Sparkling". It is a drink combined with sprites with "Burger King" special "Green Mix" blended with Komatsuna, Spinach, Pine and Honey.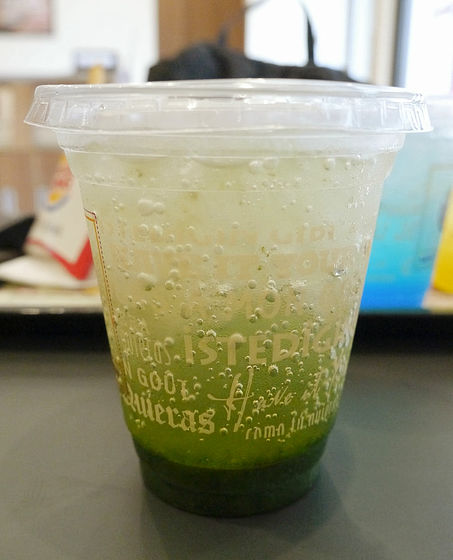 It is slightly lower than iPhone 5s.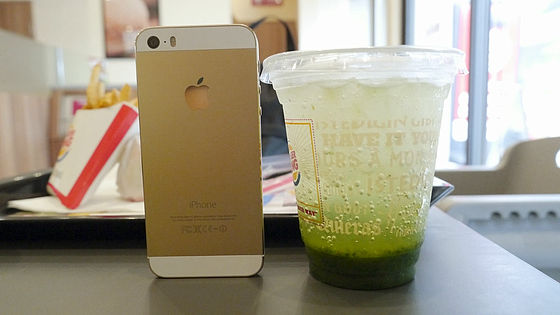 A smooth mix of green mix is ​​sinking towards the bottom.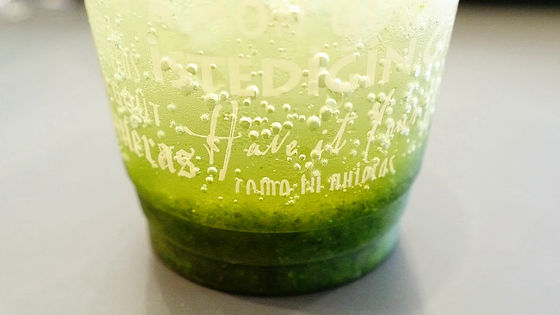 "Please drink after mixing well," so please mix with a straw.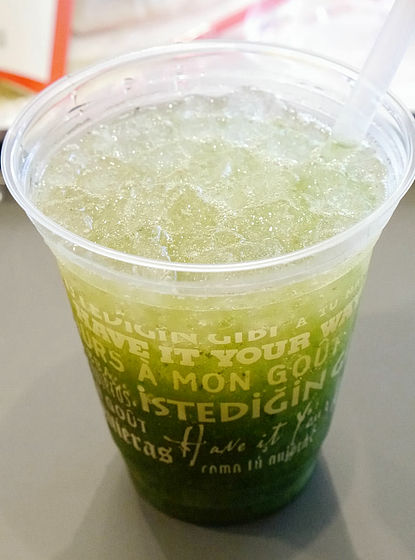 When mixed, the green mix spreads to the whole, and it is like a drink like a shuffled green juice. When I drink it, I do not feel the taste of leafy vegetables almost, there is no bitterness or astringent. As a refreshing carbonated drink that pine smells, it seems that even children can drink gokogoku. It is a pleasant drink that you can ingest nutrition of Komatsuna and spinach in a sense like drinking juice regularly.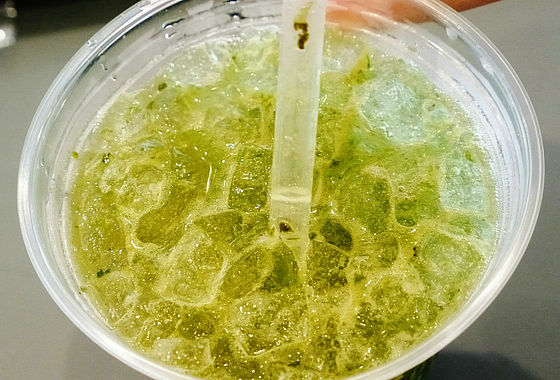 Next, "Asai sparkling". Agai, banana, strawberry, blueberry "Specialty Acai Mix" is sinking here as well.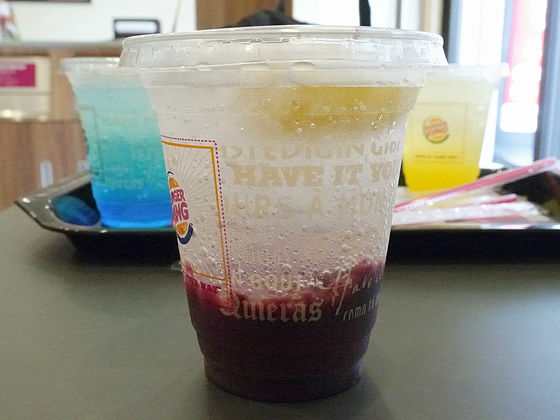 Lemon is included.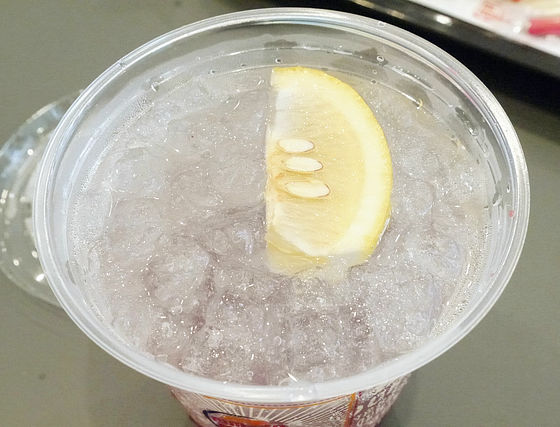 When mixed and drunk, Acai Mix can taste the texture of flesh of fruit, fruity and gorgeous flavor. It also feels a bit of a taste of banana, making it a drink like smoothing smoothies.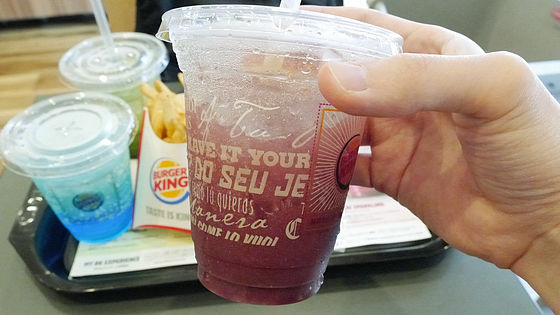 When you squeeze lemon, compatibility is perfect. Because honey is included, there is no reason not to match it, but rather it might have been better to squeeze it from the beginning.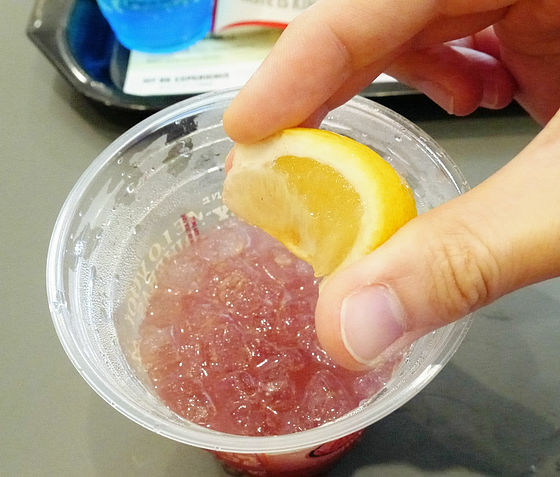 This is a kind of essential amino acidIsoleucine"Blue sparkling" that caffeine was blended into sprites.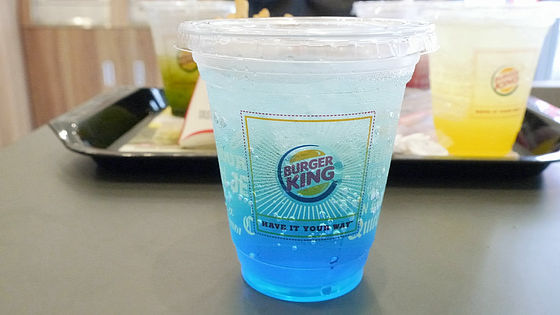 After drinking, Blue Sparkling is modestly sweet for sweet green and Acai. It is finished in a marketed energy drink-like taste, and it should contain caffeine, so you can focus on shaki.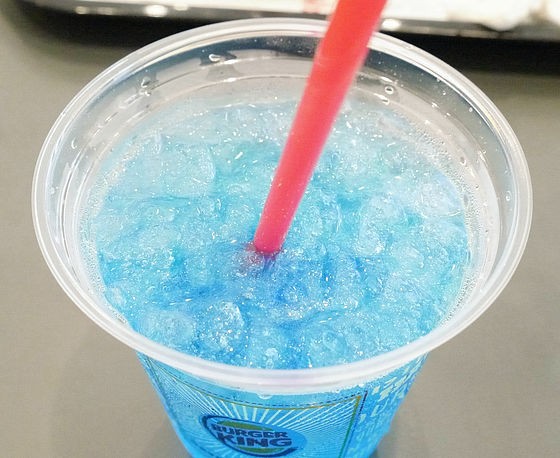 Lastly "Yellow Sparkling" which added vitamin mix and honey to sprite. I felt strongly that sourness is working and "I am taking vitamins." It is sour and showering drink, so it looks good to refresh in hot summer.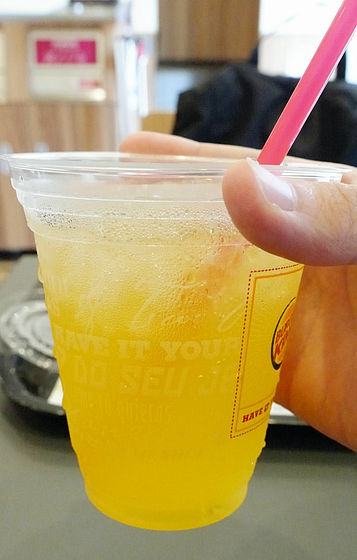 In addition, at Burger King you can make it "potato M set" with drinks and potatoes at plus 390 yen for all hamburgers. It is also possible to change the drink to one of four "Sparkling Energy Colors" at plus 80 yen, so you can feel free to drink energy drink when ordering a set.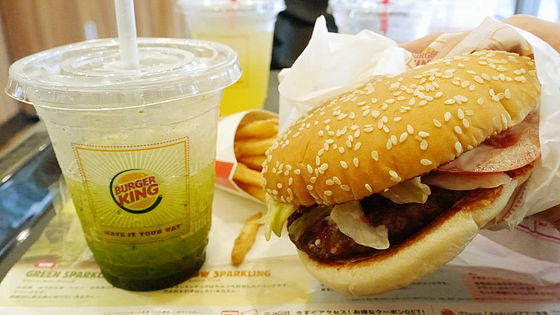 In addition, four types of "Sparkling Energy Colors" are limited-time sales from June 12 (Friday) to late August, and every drink is 320 yen including tax.