Ultra lightweight tablet "Xperia Z4 Tablet" which is 10 inch size but less than 400 g haste photo review


The resolution is about 10.1 inches and the resolution is equipped with an ultra high definition display called Wide QXGA (2560 × 1600), the OS is equipped with Android 5.0, the CPU adopts the latest processor of Octakore, the main body is waterproof and dustproof compatible The very high-spec tablet that everything is possible to use in the bath is "Xperia Z4 Tablet SO - 05G"is. The weight of the main body is about 390 g which is ultra light and it is a level that forgets to be a 10 inch tablet, so what kind of terminal is actually finishedNTT DoCoMo 2015 Summer New Service · New Product PresentationI have checked at.

Xperia (TM) Z4 Tablet SO - 05G | Products | NTT DoCoMo
https://www.nttdocomo.co.jp/product/tablet/so05g/index.html

Arrived at the exhibition booth.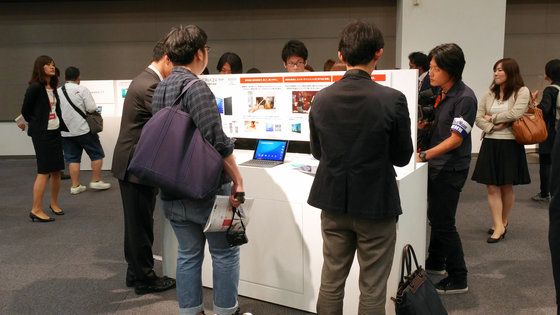 It is right from the exhibition spaceXperia Z4 Tablet SO-05G Bluetooth keyboard· Xperia Z4 Tablet · Xperia Z4 Tablet with dedicated keyboard installed



Specifications are as follows.

display:Approximately 10.1 inches Wide QXGA (2560 x 1600) / Triluminous display for mobile TFT
camera:: Approximately 8.1 million pixels
OS:Android 5.0
CPU:2.0 GHz (quad core) + 1.5 GHz (quad core)
Battery capacity:6000 mAh
memory:3 GB
Storage (ROM):32 GB
communication speed:Up to 225 Mbps at reception and up to 50 Mbps at transmission
Wifi:IEEE 802.11a / b / g / n / ac
size:Vertical 167 × width 254 × thinness 6.1 mm
mass:Approximately 390 g
Main services · functions:Waterproof / dustproof (bath compatible), 1 segment / fullseg, simple menu, VoLTE, high res, NOTTV



This is Xperia Z4 Tablet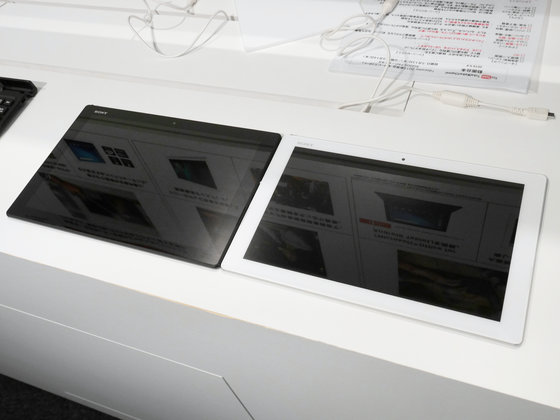 The color develops two colors of black and white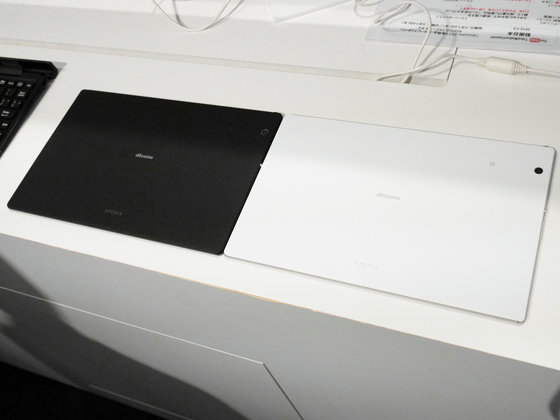 If you take it in your hand, it's lightweight that you can not imagine a 10-inch tablet.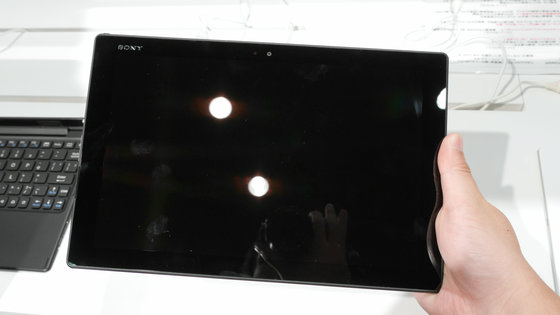 It's not only lighter, but when you overlap the Xperia Z4 Tablet (top) and the Xperia Z2 Tablet (bottom) that corresponds to the previous model. I understand that I succeeded in considerably reducing the size.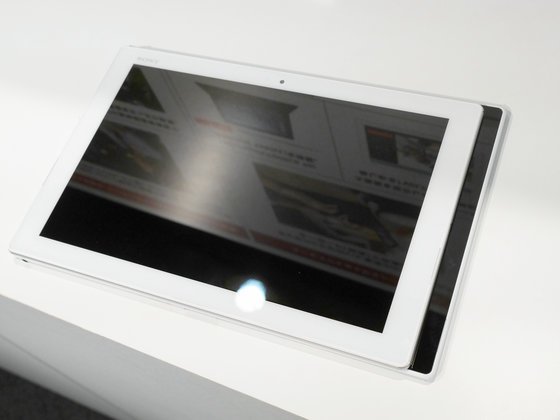 Turn on display and this way.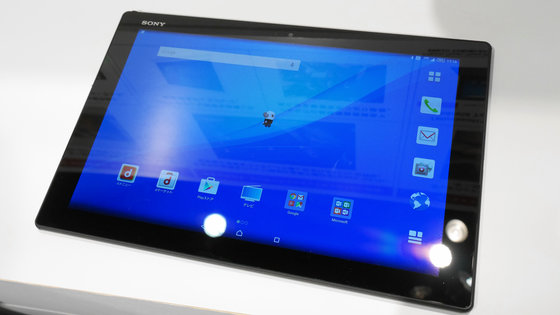 "SONY" logo on the upper left of the front



In-camera at the upper center of the main unit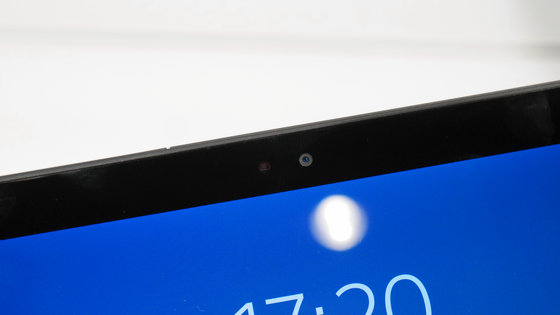 back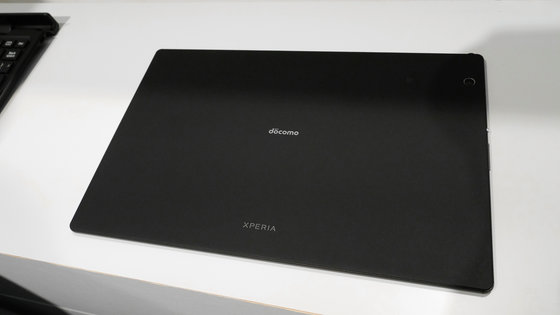 "Docomo" logo in the center of the back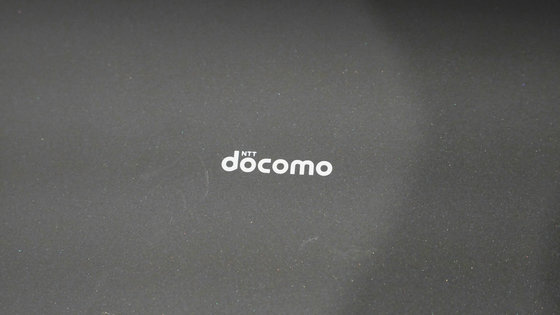 The rear camera has about 8.1 million pixels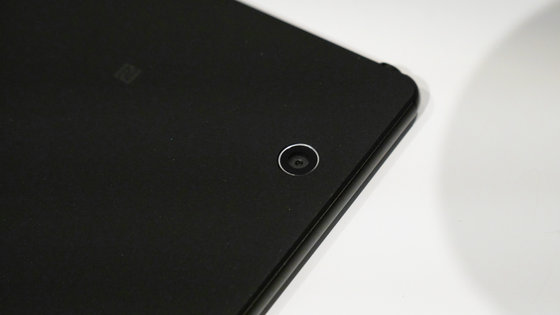 NFC compatible, there is NFC mark near the camera.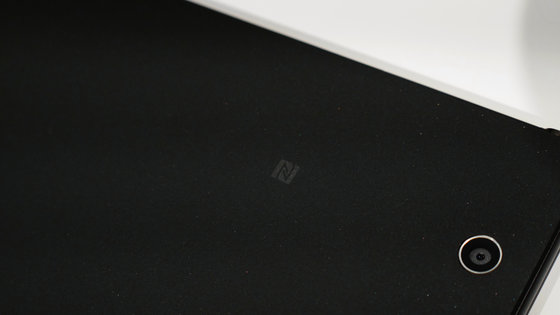 "XPERIA" logo at the bottom center back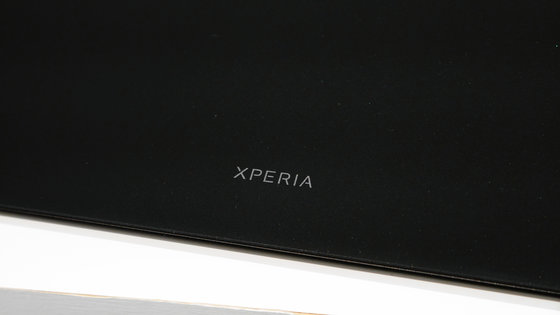 Top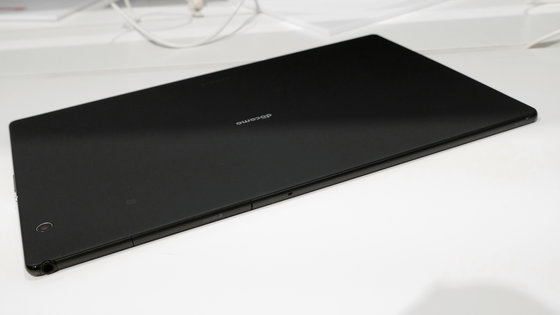 From the left earphone jack, SIM card slot, microSD card slot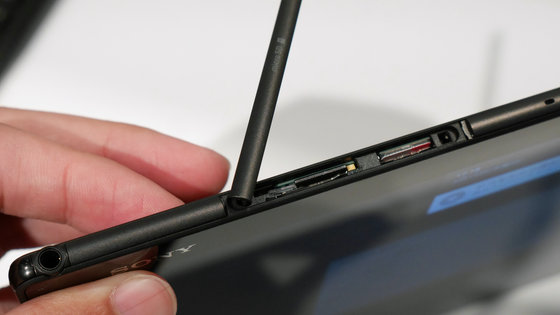 Pinch with fingers and this thinness. If it is this size it will not be bulky even if it keeps on the bag.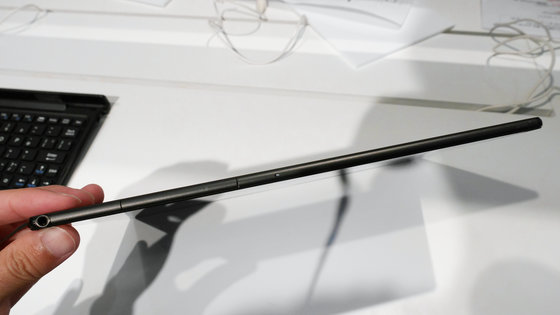 There is nothing on the bottom.



On the left side are a power button and volume control button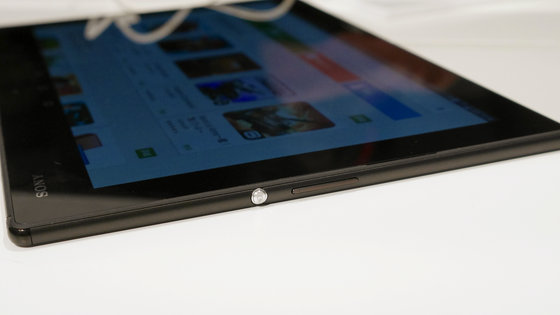 Micro - USB port for charging on the right side.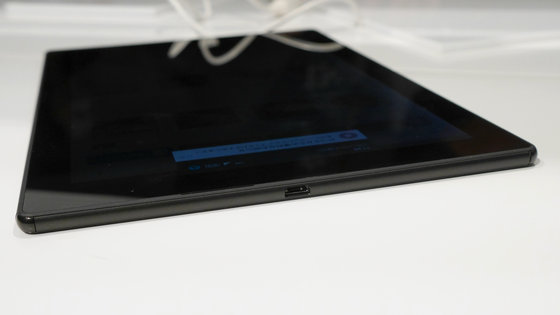 From the Z4 Tablet it is waterproof with capless.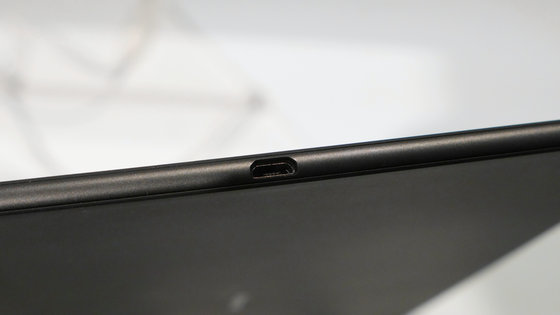 Even looking at small letters up is as clean as this. It is truly a wide QXGA display.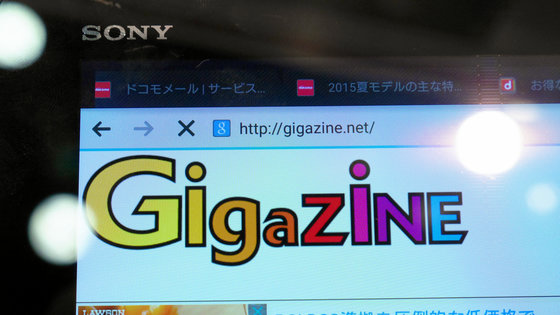 The Z4 Tablet is an Android 5.0-equipped terminal, but the home button adopts a polygonal icon instead of a circle, so that users who have used Android 5.0 or earlier terminals can avoid having to worry about the home button I will.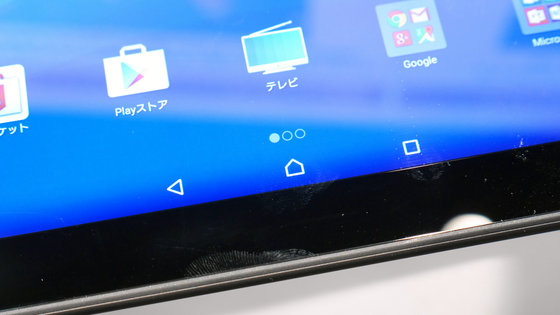 This is a dedicated Bluetooth keyboard.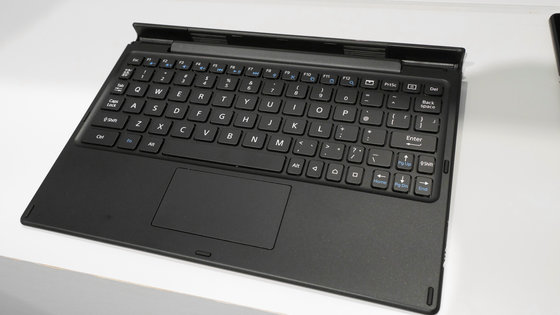 There is also a track pad.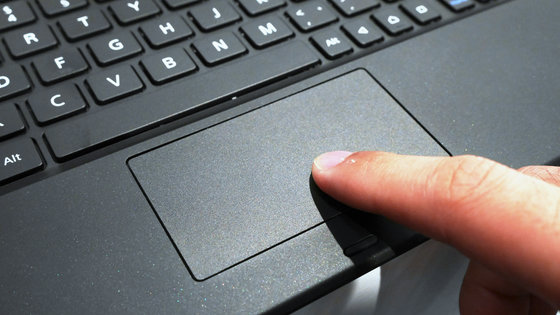 Back of exclusive keyboard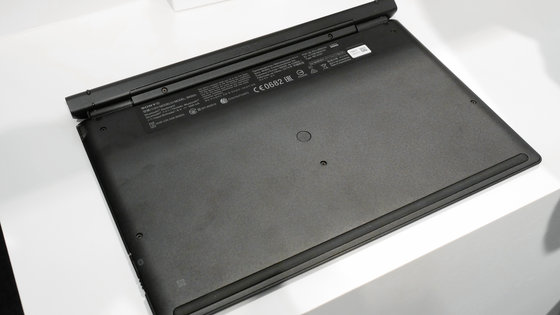 On the bottom left of the back, NFC mark and Bluetooth button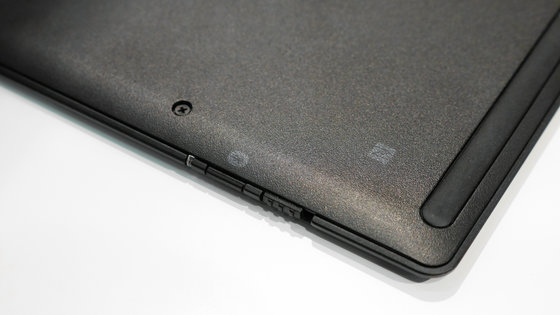 The dedicated keyboard has a built-in battery, weighs about 365 g.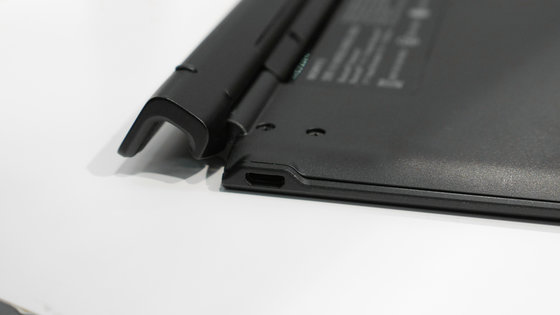 Rubber parts are on the top of the keyboard ... ...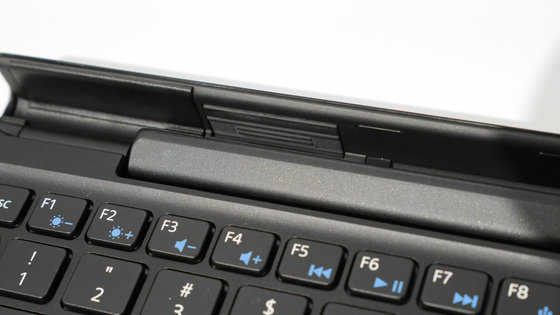 If you set the Z4 Tablet here, the keyboard and trackpad will be available. Because Z4 Tablet and dedicated keyboard communicate via Bluetooth connection there is no physical connection terminal for communication.



Close and like this.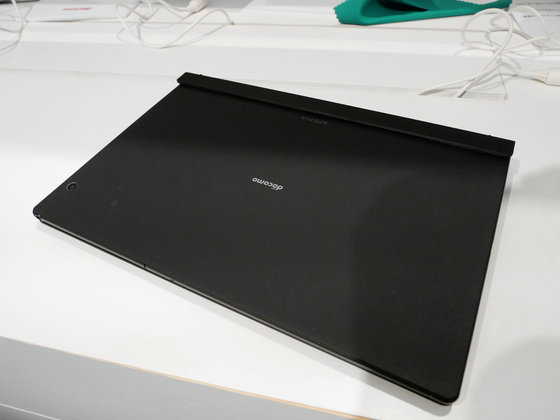 It is less than 800 g even if you hold it with the keyboard attached. A terrible thing.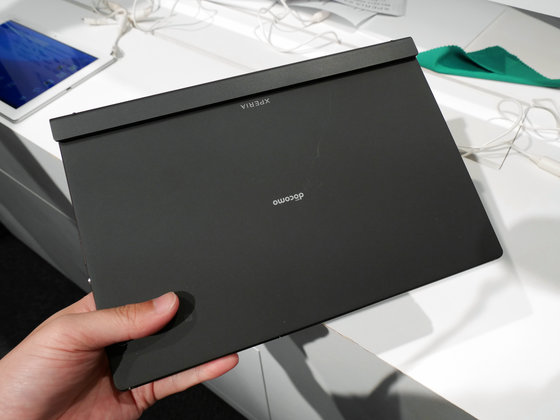 Very compact as seen from the side.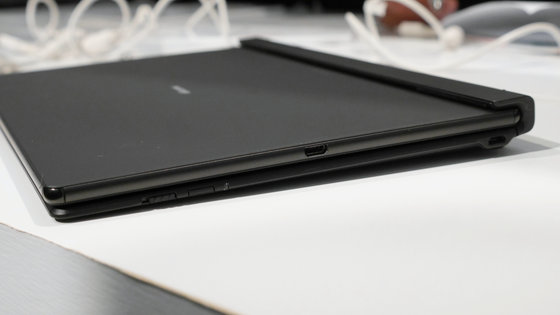 The keyboard part looks something like this.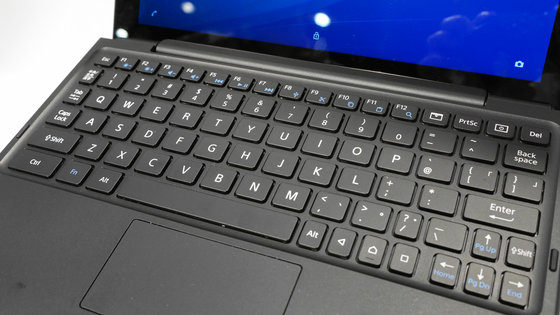 The key pitch is relatively wide, and the stroke is not too shallow as a keyboard for tablet and it is not too deep so I can do typing work without difficulty.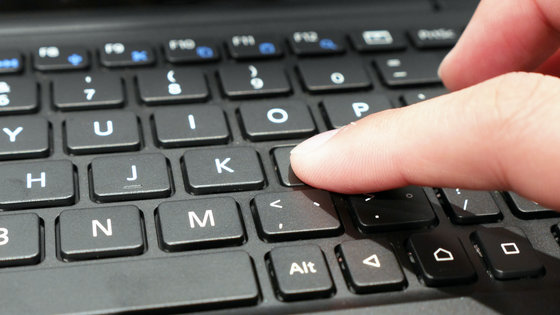 The keyboard also has keys for return · home · multitasking.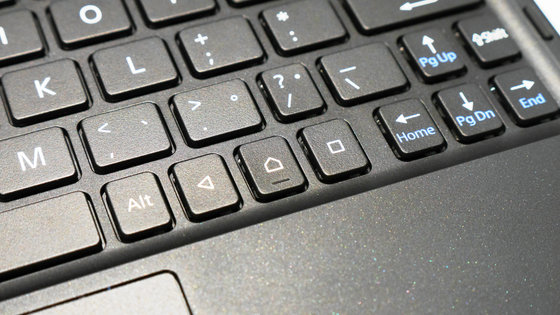 When you attach it to the exclusive keyboard in Z4 Tablet, the application which is currently open is displayed in the lower left of the screen like this, and as you mouse over it, thumbnail of the screen can be seen.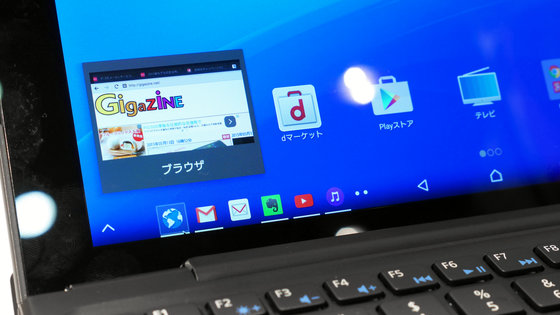 Office applications such as Word, Excel and PowerPoint are preinstalled on Z4 Tablet, but if you use a special keyboard it will be more convenient to use these.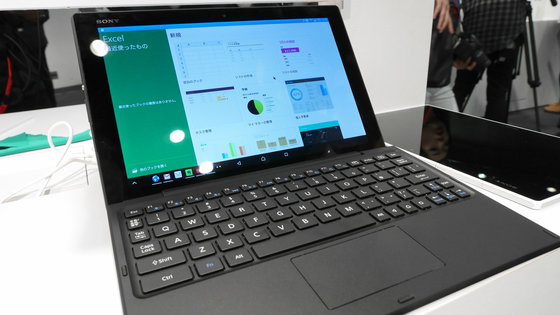 In addition, "Xperia Z4 Tablet" will be released late July 2015.