I tried staying at "Central Chuo Shimizuya Ryokan", a Japanese-style inn with full of historical emotions in Nagano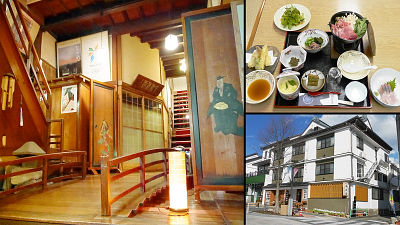 Nagano city has a ryokan that can taste a little nostalgic and strange space with pure Japanese style, such as a wooden building with a tasteful atmosphere, and a bridge in the hall.Central Library Shimizuya Ryokan"is. I tried staying at a ryokan that it is located at the knee bare just five minutes from Shinshu and Zenkoji.

Japanese style inn at Odema Daimon Town in Shinshu-Zenkoji | Chuo-kan Shimizuya Ryokan
http://www.chuoukan-shimizuya.com/ja/index.html

Chuo Kan · Shimizuya Ryokan is located in Daimon cho Nagano-shi, Nagano prefecture. From the Nagano station where the Hokuriku Shinkansen also stopsBus bound for ZenkojiOrCity circulation busIt's about a 5-minute walk away while enjoying the beautifully maintained landscape.


Arrived at Shimizuya Ryokan. The white shining plaster wall is brilliant, but it is a building with a history of 160 years old.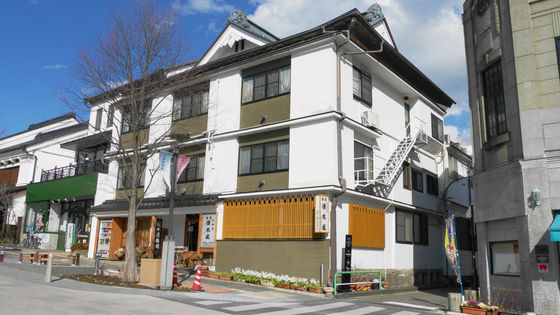 Looking at the entrance, in addition to the name of the inn of the kanji, it is written together with "SHI MI ZU YA · RYOKAN Japanese Style" in English. According to what I hear, there are many foreign tourists visiting in search of the atmosphere, and on average 30% of guests are overseas customers. "SHI MI ZU YA" where the space is put one by one, you can feel the thought to make it easy to read.



When entering the entrance, it is this sight that you can see in the future. The wooden building full of Japanese emotions is splendid, and not only for foreign tourists, but also for Japanese, an attractive space is spreading. A gentle drum bridge, with its lights lit and a balustrade on the left and right, caught by a sense like being an entrance to another world.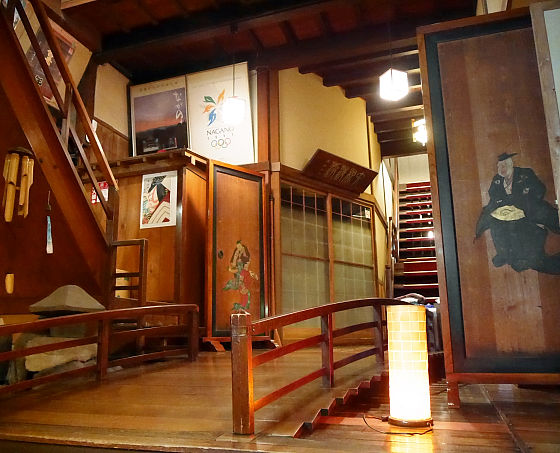 This is the staircase leading to the second floor.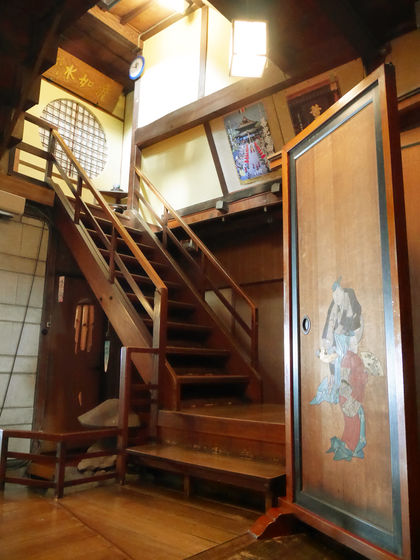 There are stairs in the hall and there are atmosphere of a little adventure just walking around a little. The feeling of excitement just by going up and down stairs is not quite what you can taste.



It seems that the stairs of the tree that makes a sound like "Gishi, Kishi" will take you to a nostalgic era.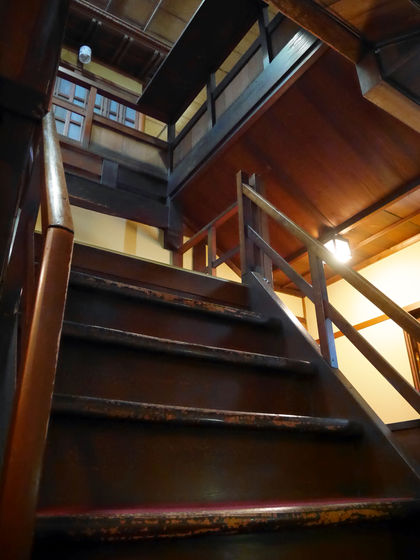 After a while walking around the hall. Old-fashioned sink is available ......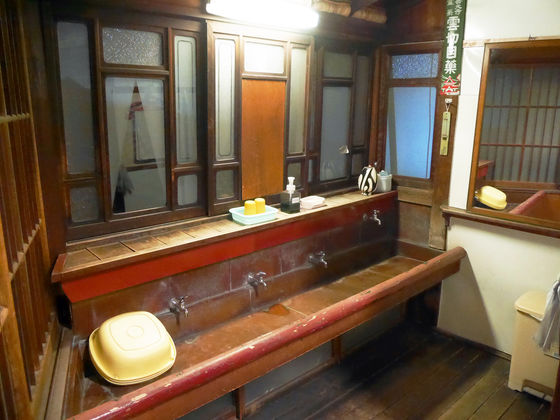 Especially the construction of the third floor is excellent. Feeling like staying away from another building somewhere in the building.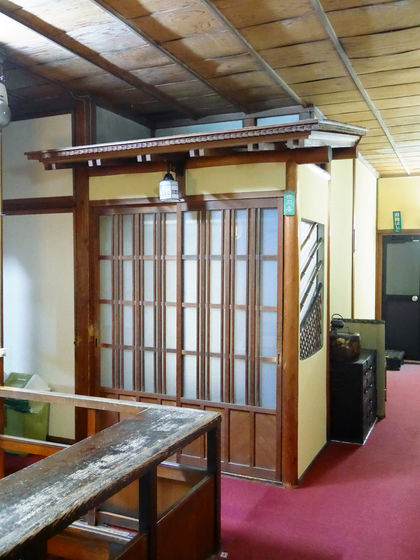 It felt as if I had lost my way into some old alley.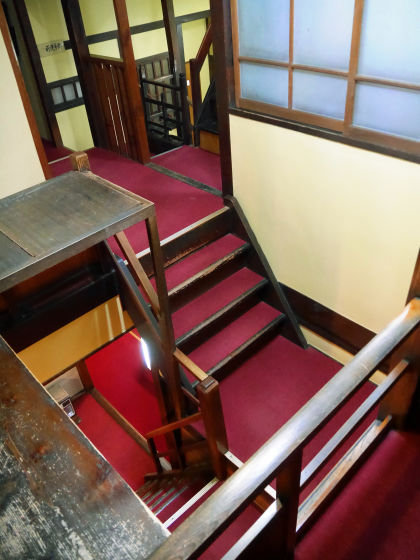 This time I stayed at a 6-tatami room for 1 or 2 people. From the lights in the ceiling, soft orange light is illuminated.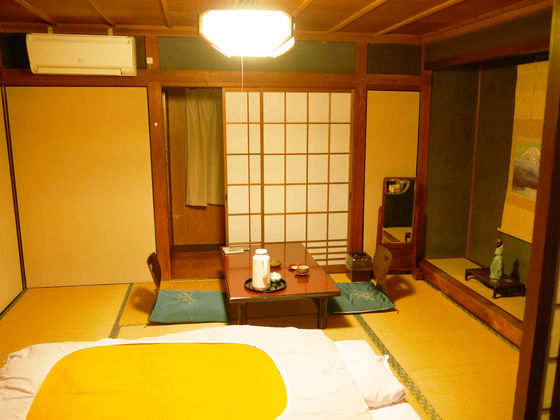 Between six tatami mats where the set of tea cups, sencha, and tea ceremony matches very well. Toilets, baths are shared.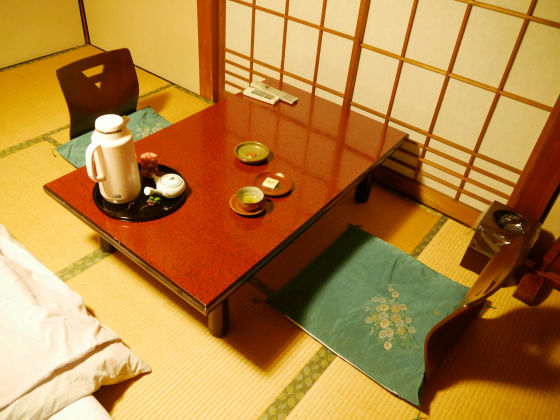 A hanging scroll was raised between the floor. Unlike recent hotels and ryokans made of reinforced concrete, the atmosphere created by old-fashioned wooden buildings as a whole creates a feeling as if they came to stay in a rural grandparents' house. Despite this atmosphere, the entire building is equipped with Wi-Fi on all floors.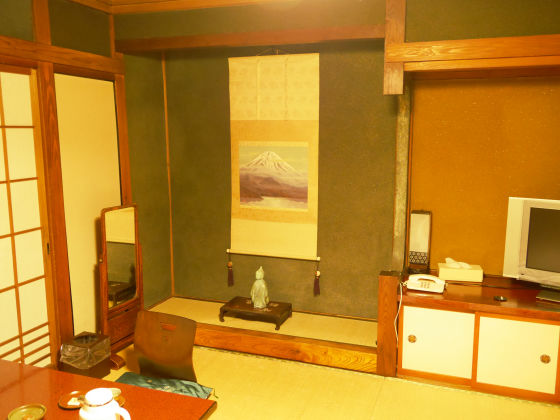 On the other hand, one side that feels old build. Compared to concrete buildings, we can not expect sound insulation and sound insulation, so other guests will walk in the corridor and the sound of the next room will enter the room. However, since there is nothing we can do about it, it seems to be said that it is a secret to enjoy the Shimizuya Ryokan by being divorced as "it is part of the atmosphere" and enjoying it.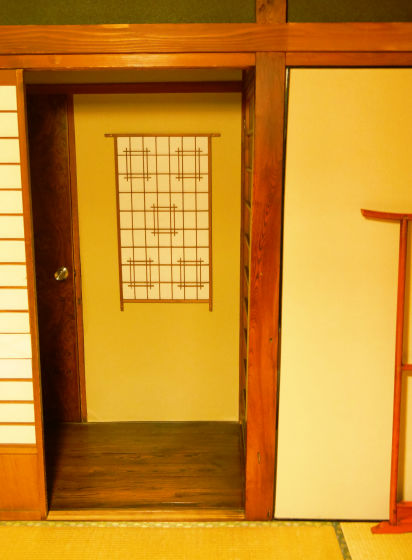 Meals are served at the cafeteria on the first floor. In case of using more than 3 people, it is possible to correspond in a private room.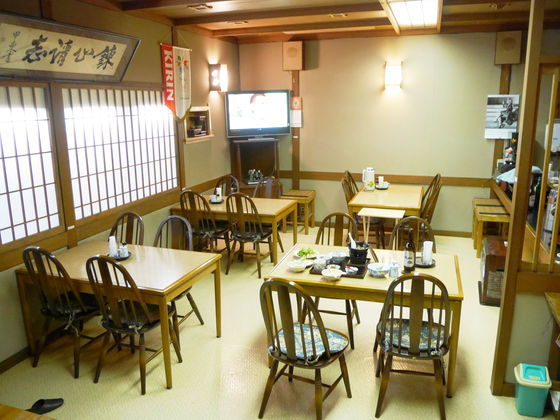 This time we used a plan with dinner and breakfast. Dinner was a gorgeous menu with eight items.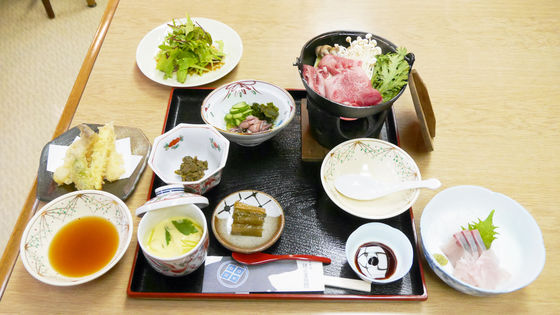 Nozawa's pickle is a dish unique to Nagano.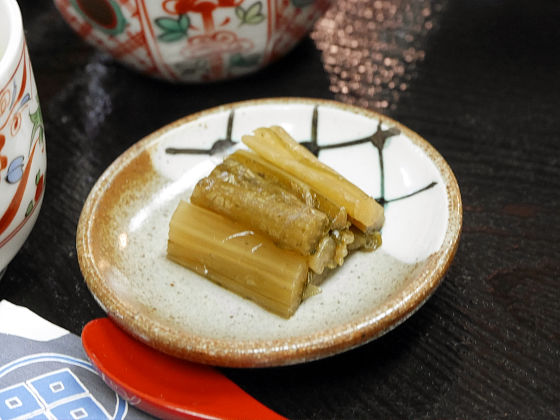 "Spring soybean" which mixed miso with the taste of spring "Fuki" is perfect for rice with spicy pili.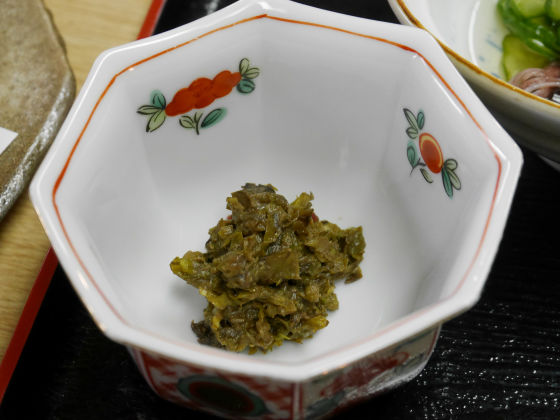 The beer bottle is a local label on which Zenkoji was printed. It will be once every 7 years in 2015Opens at ZenkojiIt will be held from April 5th to May 31th, so it may be called a great opportunity to visit Nagano by sightseeing.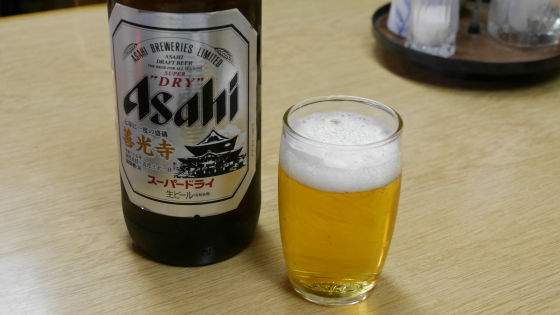 After the meal, I went to the bath. The interior could not be photographed, but the state of the bathroom like the old-fashioned public bathRyokan's websiteIt can also be seen in.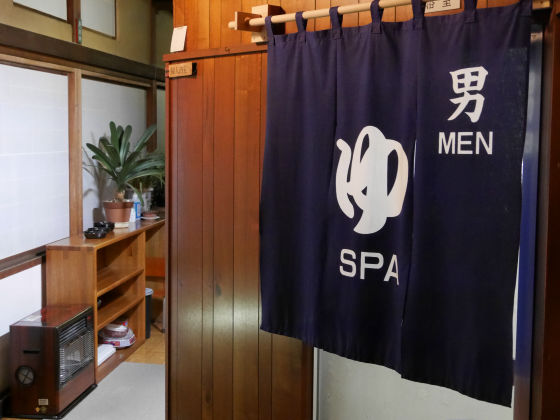 I took a walk in the hall after I took a bath. Somewhat, I was able to see the furniture that makes history feel.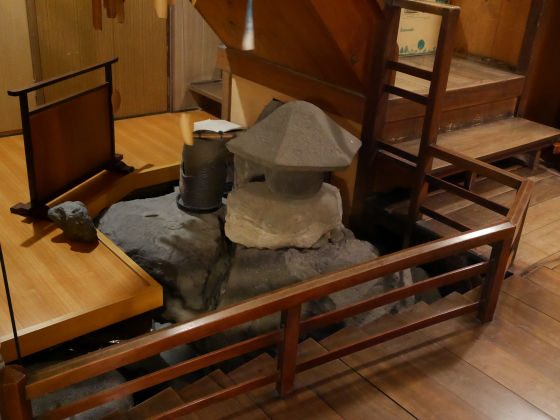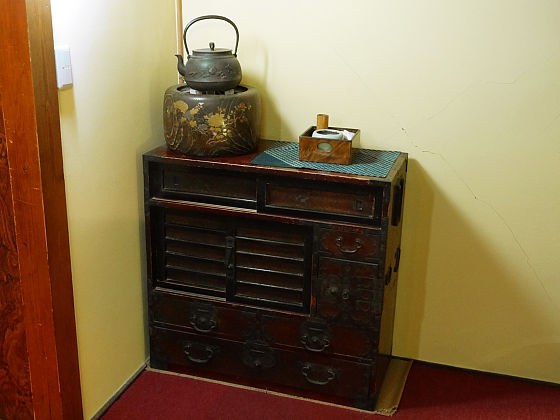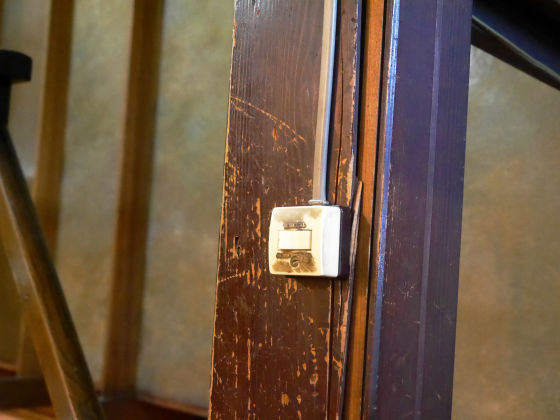 There are not so many Japanese-style inns suitable for yukata.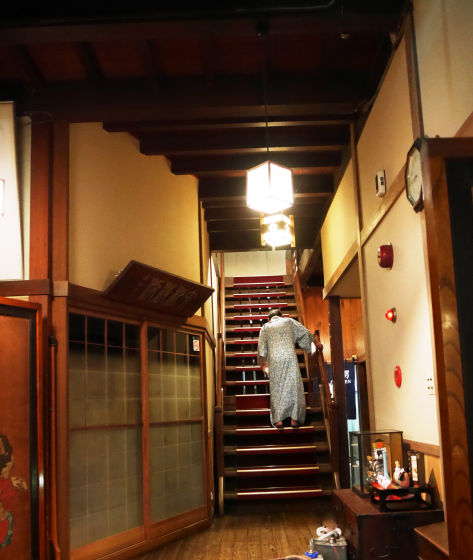 Ryokan at night also had quite a feeling.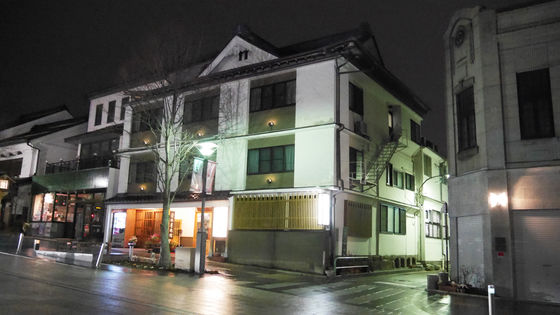 Breakfast after breakfast all night. You can go for a sightseeing with a healthy breakfast of traditional Japanese style and go for work.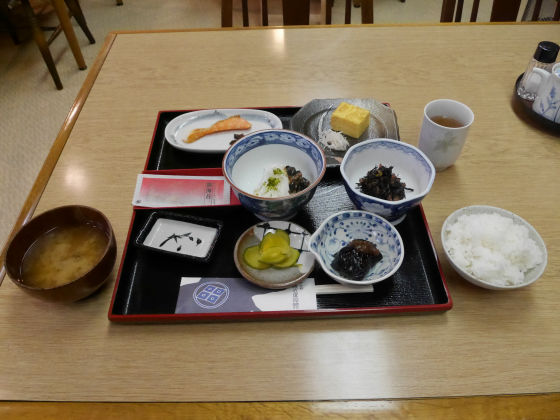 As you can see, "Central Chuo Shimizuya Ryokan", which is close to the center of Nagano at the knees of Zenkoji, seems to be able to fully enjoy the tasteful atmosphere. Besides, if it is a night stay, reasonable price setting of 5000 yen range, dinner and breakfast even with breakfast of 9000 yen level is also appreciated. It is likely to be said that it is perfect when you want to enjoy accommodation in Nagano which is a bit different.

The inside of the building can be enjoyed as much as you want in the indoor version of Google Street View, "Indoor View", so it seems to be nice to walk around here and there.