"Ohanami Feature 2015" that can search cherry blossoms information and cherry-blossom viewing spots nationwide can be found free on "MapFan" smartphone / mobile map site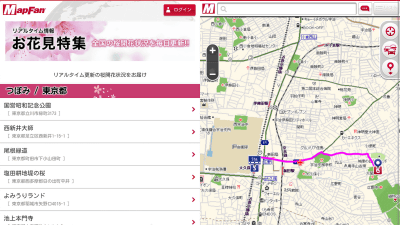 As the cherry blossom season is about to arrive in March, too, the map site for mobile / smartphone "MapFan"Cherry blossom information can be examined nationwide"Special event on cherry-blossom viewing 2015Since it was released free of charge, I tried using it on the smartphone at once.

2015 Notice · Events | Increment P Co., Ltd.
http://www.incrementp.co.jp/release/topics/2015/2015.html#20150312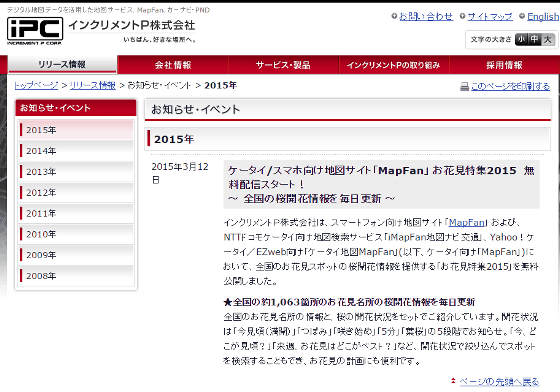 With smartphoneMapFan siteAccess.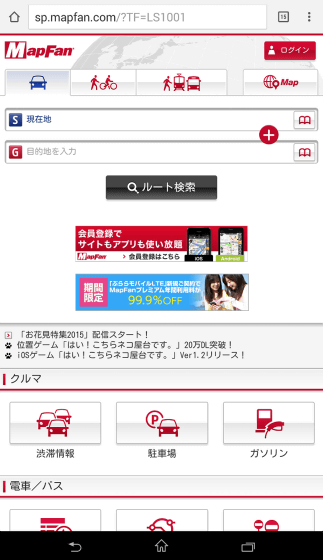 Tap so that there is a banner on "Hanami Special" at the bottom of the screen.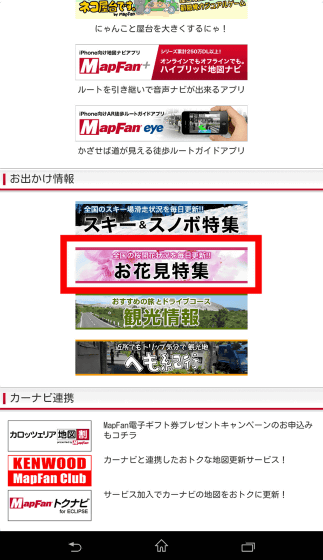 The flower view feature page 2015 page opened. MapFan's Cherry Blossom Special Feature 2015 can search cherry-blossom spots from the cherry blossoms blooming situation and regional information. For example, tap "bud" ... ...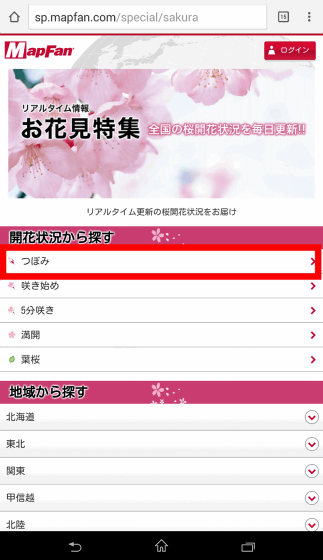 Tap in "Kanto" → "Tokyo" in that order.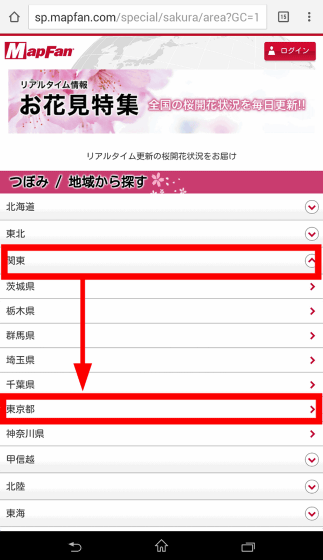 In this way, parks in Tokyo with cherry blossoms in the "bud" state are now listed all at once. Cherry blossom special feature 2015 will show about 1063 cherry blossoms blooming information of cherry-blossom spot throughout the country.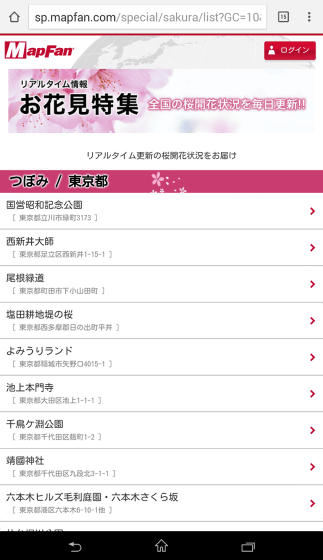 Try tapping "full bloom" ......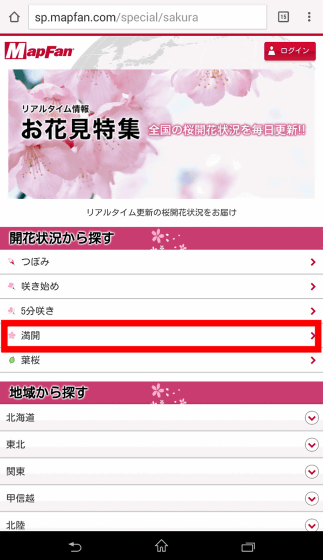 Of course, "There is no spot of" full bloom "at present". The cherry-blossom view feature 2015 is updated every day with the latest spot information.



In addition, it seems that there is an area where cherry blossoms "begins to bloom" as early as possible.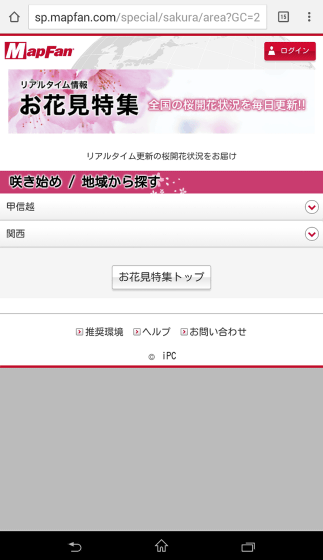 Tap in "Kansai" → "Kyoto prefecture" in that order.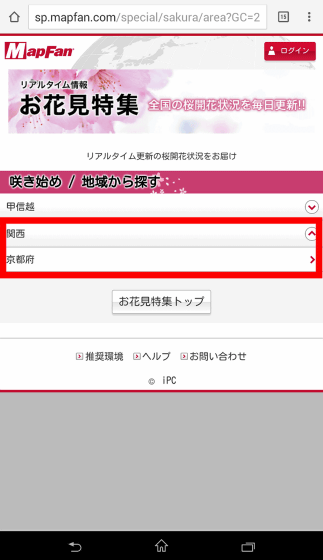 Since "Uji City Botanical Gardens" was displayed, tap this.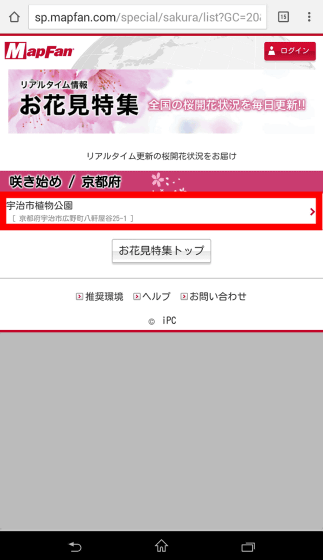 Detailed information on Uji City Botanic Gardens was displayed.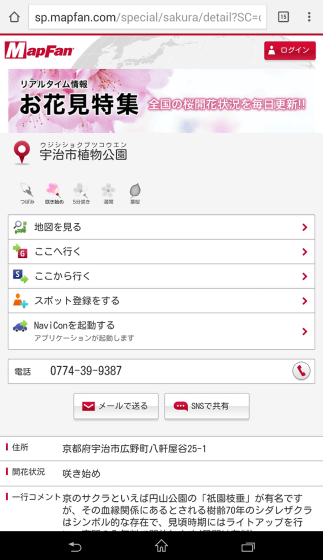 When scrolling down the screen, explanation by one line comment of the spot, map link, map code was displayed. In addition, information of Uji City Botanic Gardens can be sent by e-mail or shared by SNS such as Twitter and mixi.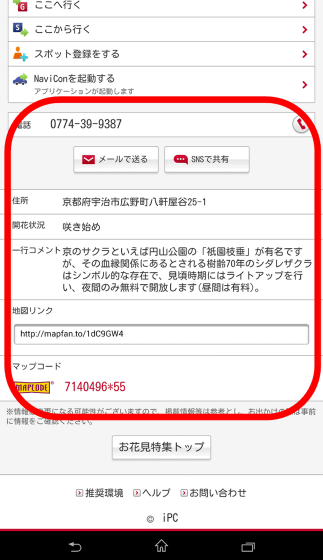 Here, when you tap "Watch a map" ...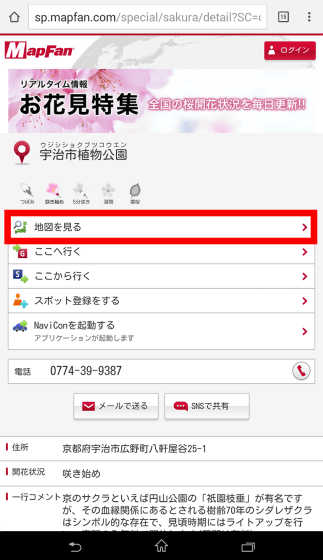 A map of Uji City Botanic Garden is displayed on MapFan site.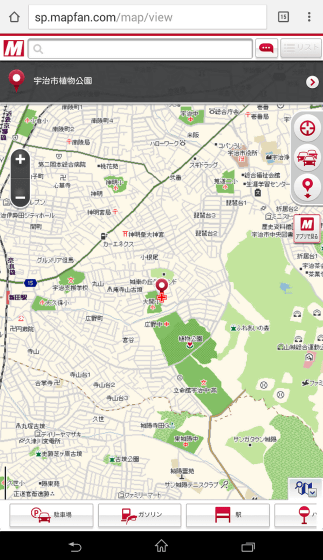 Tap "go here" ...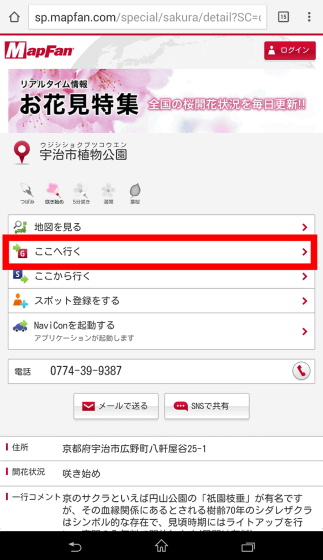 The route search screen appears. Not only cars ......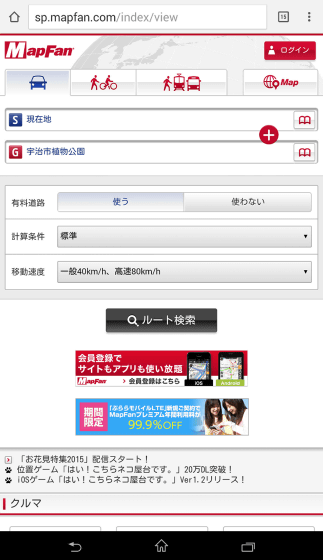 It is also possible to search by walking or bicycle.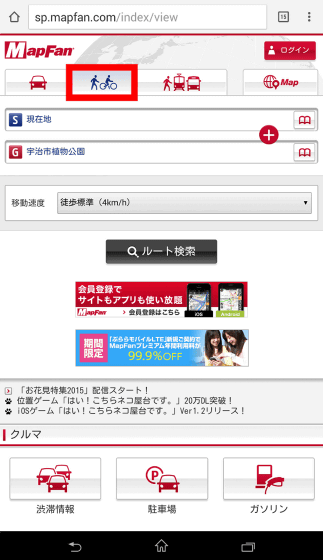 Of course it is also possible to search by public transport such as train and bus. If you search from your current location ...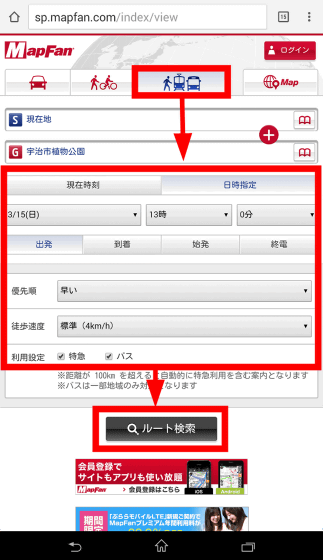 The traffic route will be displayed on the timeline like this. Tap "Route" icon ......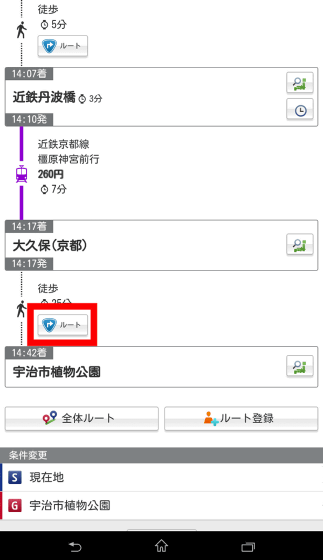 Because the road which walks by that section is displayed on the map, it is perfect for navigation to the sakura sights.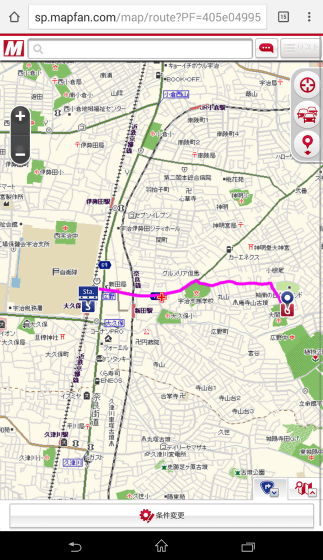 Also, occasionally, there were times when the lines were crowded and connected.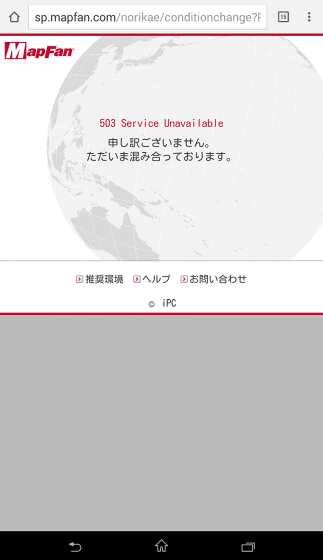 The information on the cherry blossoms is just released on March 12, 2015, and the regional information has been discontinued in Shiga, Kyoto, Kansai at the time of article creation, and the maintenance of West Japan seems to be in the future. In hiring a full-fledged cherry-blossom season, I would like to expect more information to be added.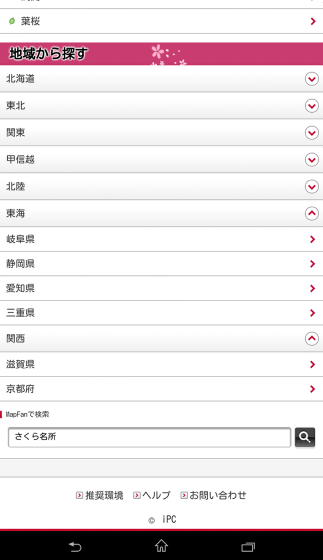 In addition to the smartphone site, NTT DoCoMo's mobile phone search service "iMapFan Map Navi Traffic", Yahoo! "Ohanami feature 2015" is also distributed free to "Keitai map MapFan" for mobile / EZweb.