A proof of a traveler traveling around the world, a passport of Chariderman is like this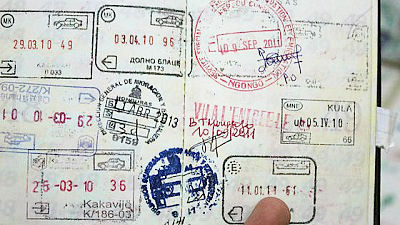 Let's show your passport when you get along with a traveler. The stamp which is being pushed and the passport page buried with the visa which you have acquired are engraved with the testimony of that person's journey. Some countries have interesting stamps and visas, too. While turning over someone's passport page, I will remember the country that has not come yet.

Hello,Takuya Sudo @ circle around the world bicycle @ Charridermanis. I do not get accustomed to immigration which was challenging with a subtle face in the beginning. In countries where visas are required beforehand, we went out to the embassy to do a number of applications. Passports that can not be missed when leaving Japan from abroad. If you continue around the world, it will look like this.

◆ Passport of a traveler
The first one is blue with a 5-year passport. As the start of this round of the world, the first overseas visit to Australia in February 2006. Although I made it to my 5 year passport, I misjudged the speed of the trip. Because I just traveled to Australia and Southeast Asia, the visa field is almost not filled. Because the deadline was approaching, we acquired the second 10-year passport in 2009.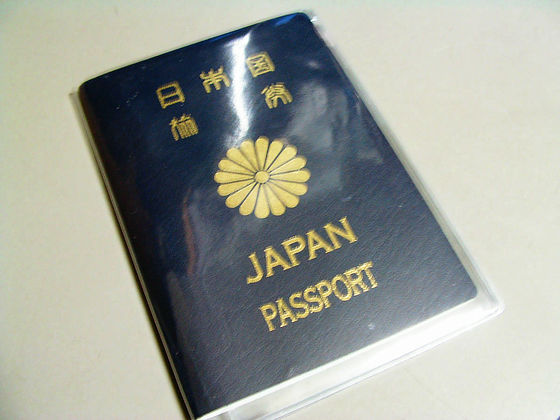 The second one is red for 10 years passport. He traveled with us for a three-year journey across Eurasia, Europe and Africa, and a two-year journey with the Americas of the Americas, the Middle East and Europe. Since the number of pages in the visa column was getting smaller, we got the third book at the temporary return home in 2014.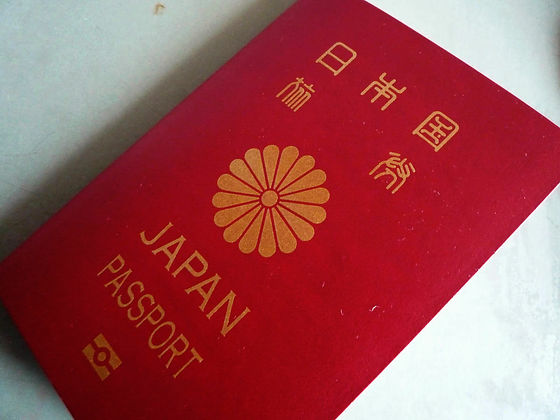 The third book is also red for 10 years passport. I am using it from the departure departure last October, but I am worried about the future as stamps are filled at a pace that has never been before. I planned to complete a round of the world as soon as possible and keep it until the expiration of 2024 ... ....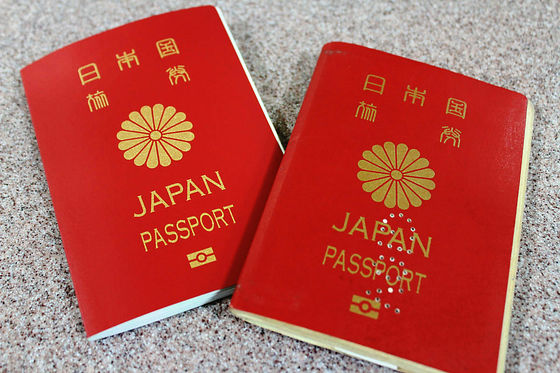 With this kind of feeling, I have been using three passports now. Although the previous two volumes had plenty of deadlines and pages, I was certain that it would be useless during my overseas stay, so I applied for switching in Japan. You can also get a new passport at the local Japanese embassy, ​​but I did not want to increase work during the trip.

This passport is a watermark of Mt. Fuji on the back of the face photo page.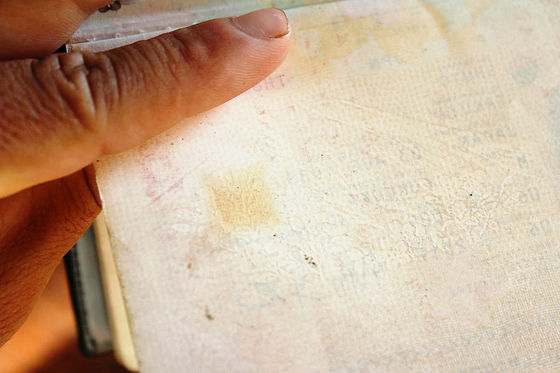 Do you know that there is a cherry watermark on the back of the visa column's page?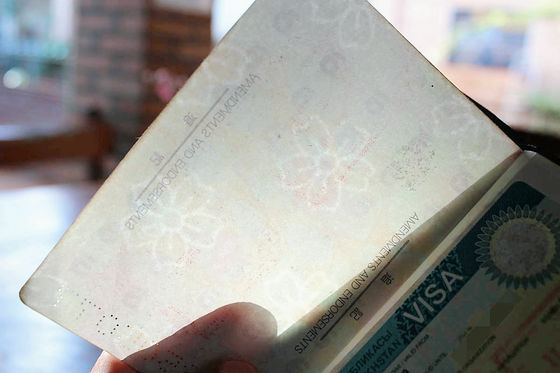 The face photograph page is handy when checking in a cheap hotel, if you copy it and laminate it in a wallet.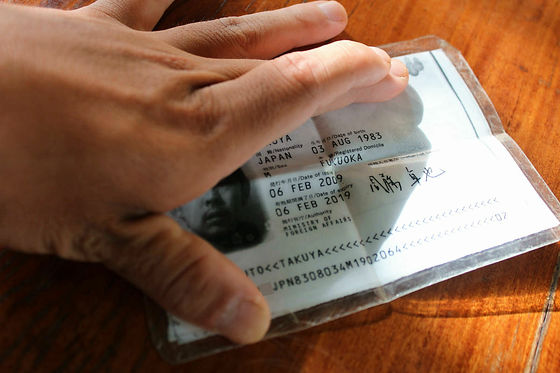 For each visit page the number of entry and departure stamps per guide is a standard.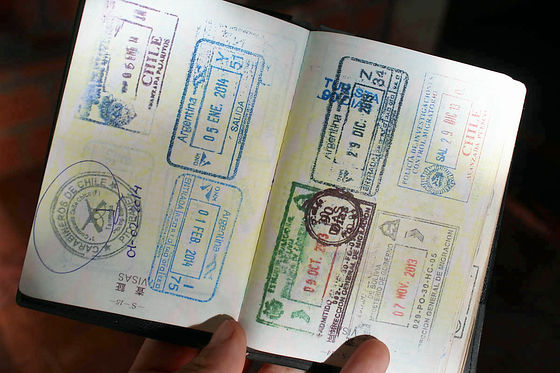 Four stamps that fits neatly.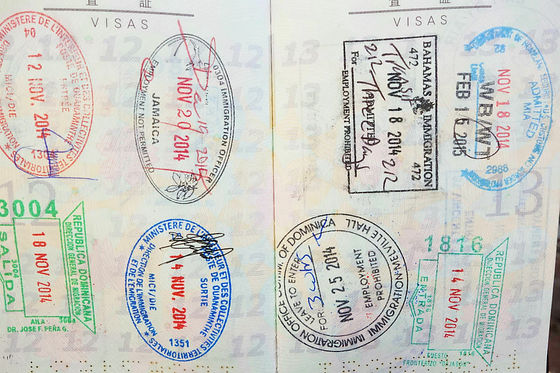 I am satisfied that it fills this beautifully only.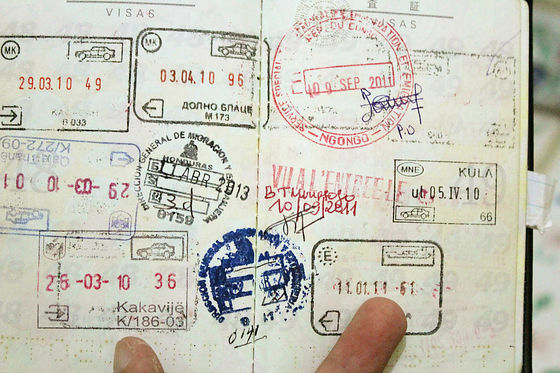 The visa page in this passport can be increased by applying for "augmentation" only once. With a fee of 2500 yen, add 40 pages. This work is also possible at overseas embassies, in that case we will pay the local currency equivalent of 2500 yen. The second passport required a steadily more visa page in Africa, and we had a supplement at the Japanese embassy in Bamako, the capital of Mali.



When acquiring a visa, we often use pages with no other stamps, so we have noted that "This pure white page is for visa" as a measure.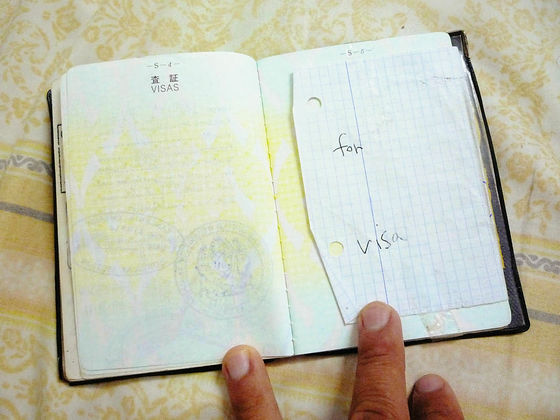 Even if there is a margin on another page, the immigration inspector is OK. Because I had not taken measures, the stamp of entry to Montenegro was pushed by such place.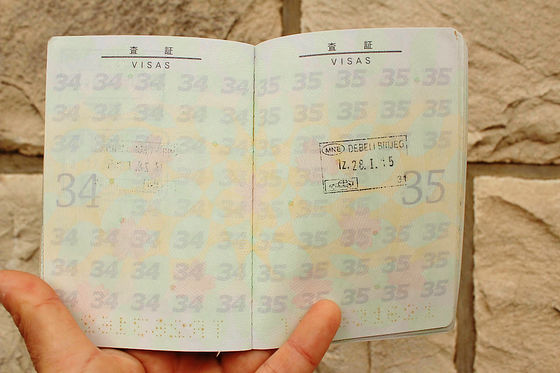 ◆ Stamps and Visa Nationals
Is it only me that makes me happy every time my stamp or visa increases on my passport? A welcome sign signing a visitor country for the first time. Depending on the country, there are ingenuity in the design, so let's look it up and see.

In Canada's stamp, the maple leaf which is also marked in the national flag.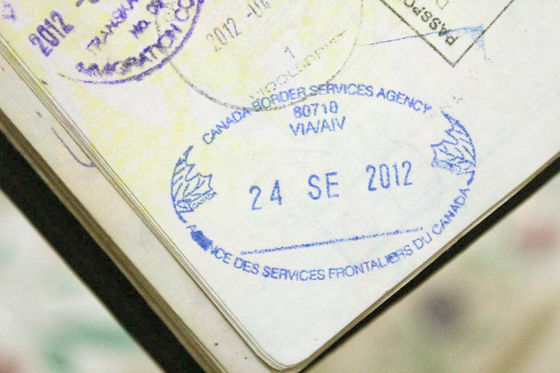 In Lebanon's stamp, this is also the same cedar mark as the flag.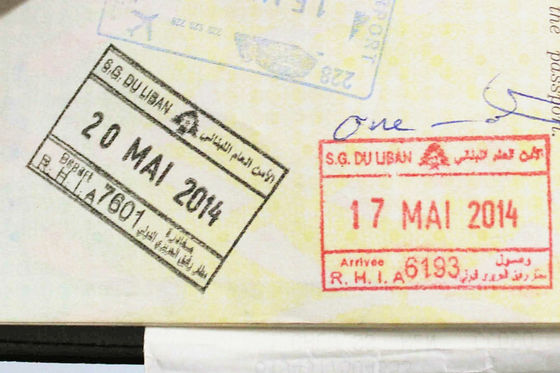 Persian numbers are used in Iran 's stamp. Moreover, in 1388 andThe calendar is also differentIt is!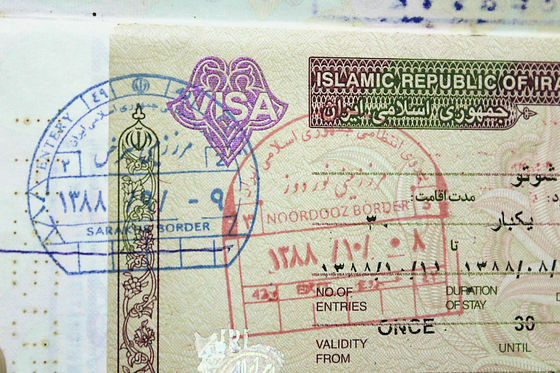 Armenian stamps were forced to migrate during the Ottoman Empire now the current Turkish territoryAraratoThere was a figure of. Even though Armenia and Turkey are neighboring countries, historically conflicting, the border is not yet open.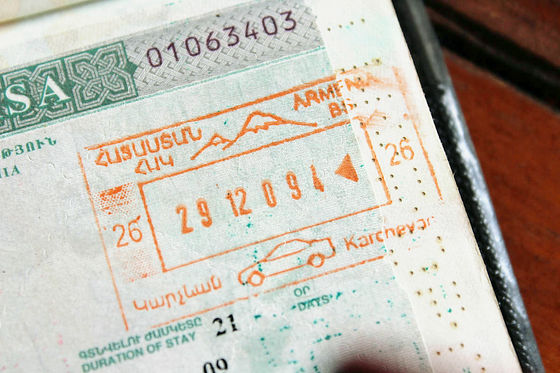 America is only an entry stamp, no departure stamp is pushed. It is the same in Britain, Jamaica, Trinidad and Tobago, and it is strange, but there were countries in the world that did not depart departing stamps.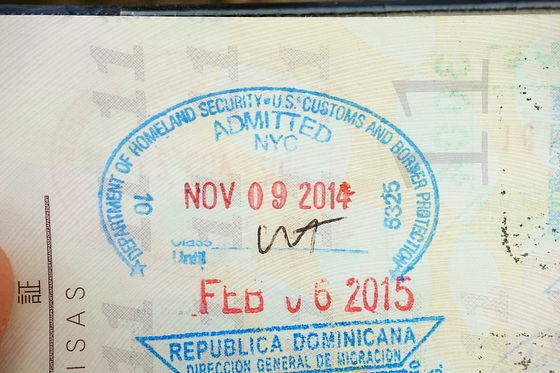 It is Japan that pushes the stamp of "return home" instead of entering Japan. It is a journey to return safely.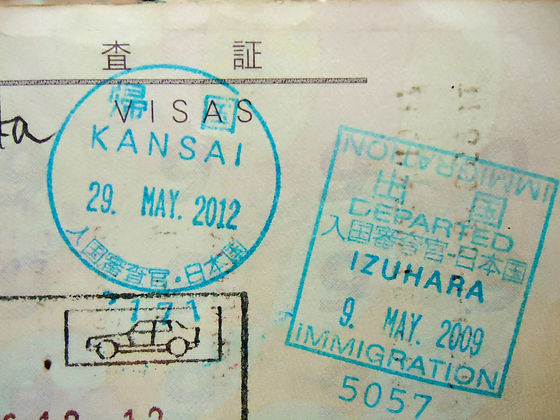 Chinese visa where the Great Wall was drawn in the background.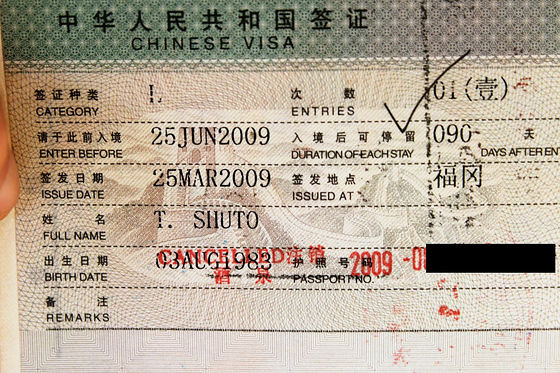 Visa in Kazakhstan was refreshing design with blue keynote. From July 15, 2014, if you are staying for 15 daysJapanese do not need visaIt has become. However, since it is a one-year trial measure, attention should be paid in the future.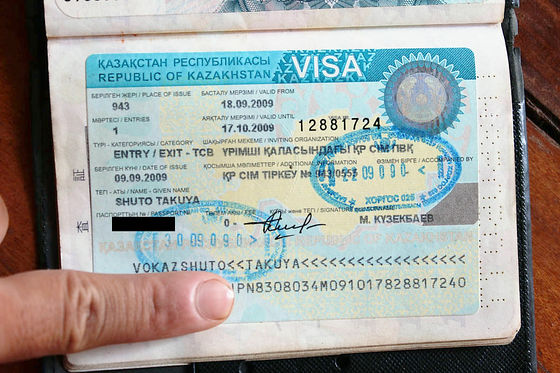 The Iranian visa is a calm atmosphere that overlaps the image of the desert country.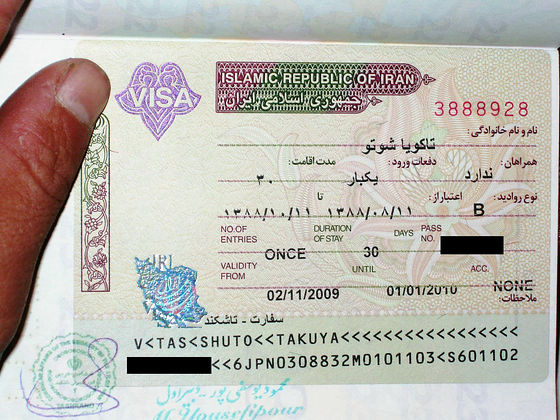 Visa in Nigeria is difficult to obtain.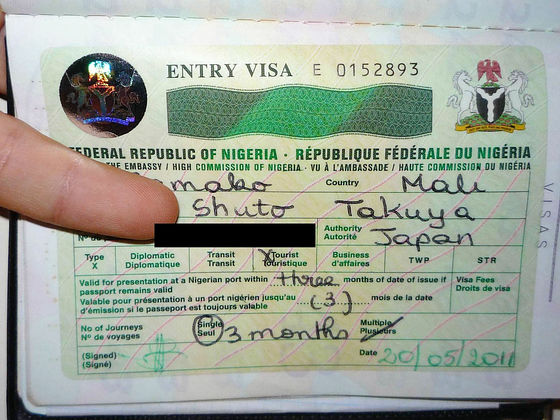 In the background of Kenya's visa that I got at the airport there were lions, elephants, leopards, buffalos, rhinoceros called Big 5. "Big 5" is a collective term for five animals that were difficult to beat down when hunting. Today, these five animals are listed as a feature of safari tours.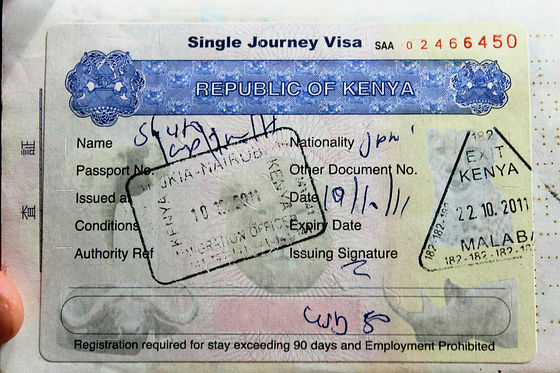 Zimbabwe who raised hyper inflation and caused the world to make noise is also a country that needs a visa.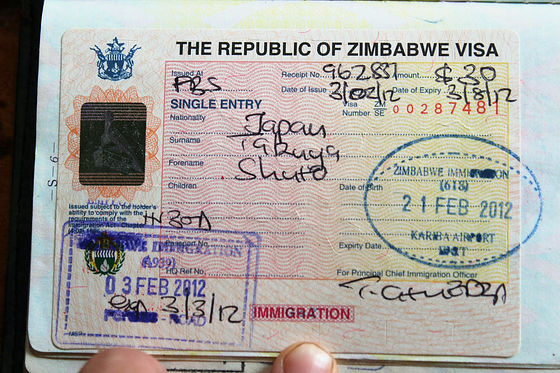 Some countries issue handwritten visas to stamps like Burkina Faso acquired in Bamako, capital of Mali.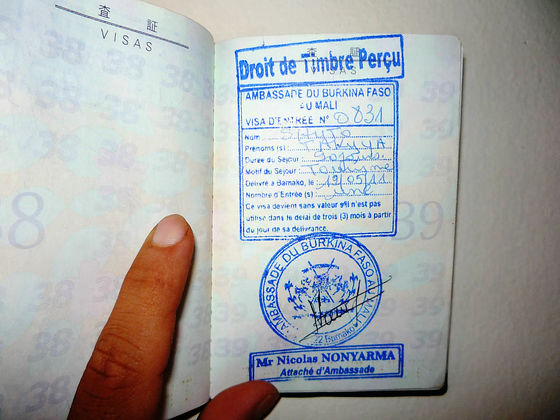 Recently acquired Egyptian visa.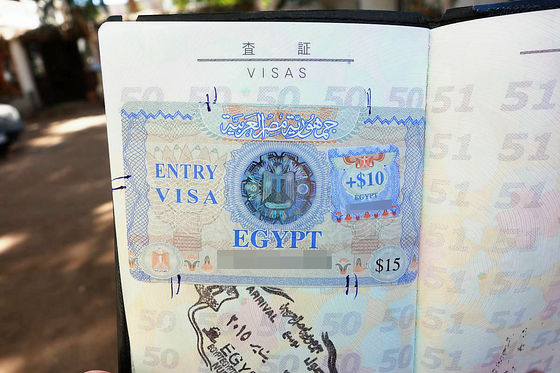 Since Rwanda's visa contains a gorilla hologram, I was proud of when I showed my passport to a traveler.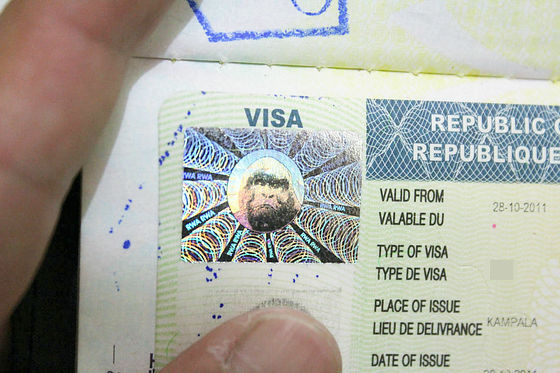 And now I am applying for Indian visa in Sri Lanka. As the journey continues a little more, passport will be lively a little more.

The passport where the journey that I was walking remains remains an important treasure for travelers. Want to take care of theft and loss, I want to take it home safely.

(Sentence / photo: Takuya S. Narou Charriderman
Cycling around the world for a bicyclehttp://shuutak.com
Twitter@ Shuutak)