Google released "Android 5.1" release, what kind of new features were added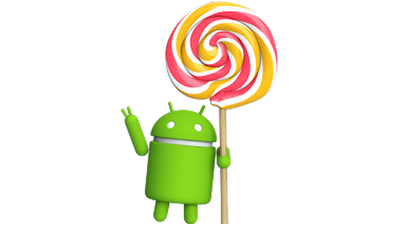 We announced that Google has released the latest stable version of Android OS "Android 5.1" on Android official blog. Improved performance and stability compared with Android 5.0.

Official Android Blog: Android 5.1: Unwrapping a new Lollipop update
http://officialandroid.blogspot.jp/2015/03/android-51-unwrapping-new-lollipop.html

"Android 5.1" is a minor update from 5.0 so it does not look greatly different, but it is compatible with using multiple SIM cards on a single terminal, new features such as device protection and HD voice calling are being added I will.

Image when using multiple SIM. Separate your work phone number and personal phone number with two SIM cards and you can choose which SIM to use when you call. It is ant to use properly by family.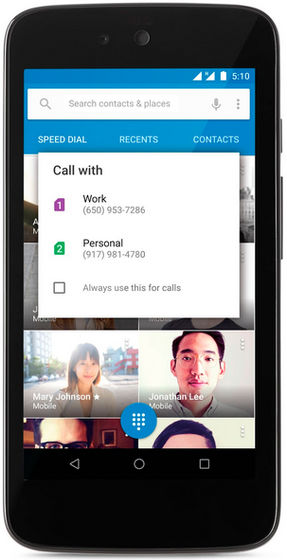 "Device protection" is a useful function when you lose or stolen your device, which means that you can not unlock your device unless you sign in with your Google account. It is a powerful function that can not unlock even if a person picking up or stealing a device reset to factory default state. This feature is available on Nexus 6 and Nexus 9, and devices shipped with Android 5.1.

"HD voice call" is a function to improve the quality of communication between compatible terminals. It is available on Android 5.1 terminals like Nexus 6 released from T - Mobile and Verizon.

In addition, Wi-Fi and Bluetooth menus that can be switched ON / OFF from the quick setting screen have been expanded, and now you can switch the connection destination that can not be selected unless it is the setting screen.

At the time of article writing, factory images for Nexus 5 (GSM / LTE), Nexus 7 (first Wi-Fi model), and Nexus 10 are released.

Factory Images for Nexus Devices - Nexus Files for Developers - Google Developers
https://developers.google.com/android/nexus/images