Microsoft's Bluetooth keyboard "Universal Foldable Keyboard" capable of switching connected devices with one button can be used on Android · iOS · Windows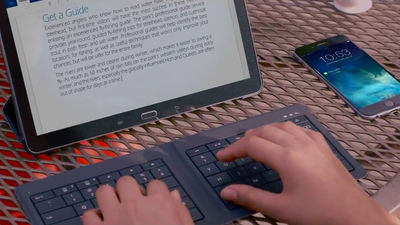 It is a compact keyboard that is convenient to carry when it is said that "I am not accustomed to typing letters hitting the screen of a smartphone or tablet". Microsoft's newly announced folding Bluetooth keyboard "Universal Foldable KeyboardIt's compact enough to fit in your pocket, it can be used on any terminal like Android · iOS · Windows. Furthermore, it is possible to switch connected equipment with just one button, and it is becoming a high performance keyboard of waterproof specification.

Universal Foldable Keyboard
http://www.microsoft.com/hardware/en-us/p/universal-foldable-keyboard

This is the Universal Foldable Keyboard. Available OSs are Windows 8 or later, Windows Phone 8.1 Update 2, iOS 7 or later, Android 4.3 or later, and terminals and keyboard are connected via Bluetooth 4.0.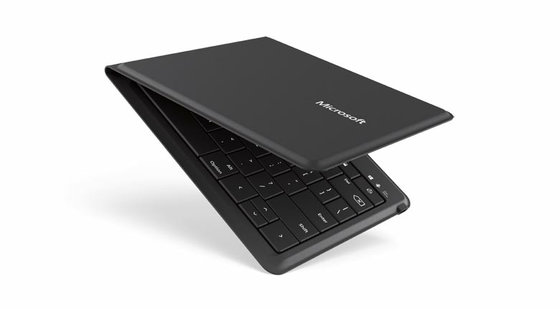 Size is 125.3 mm long by 295.1 mm wide with the keyboard open.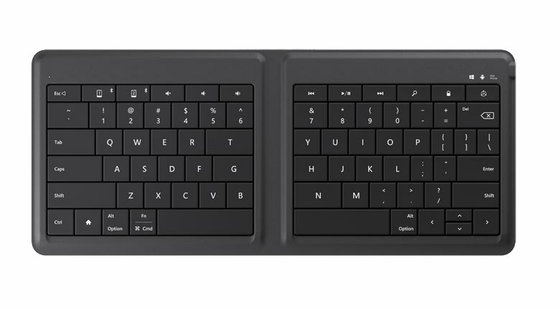 It is safe to spill drinks because it is waterproof.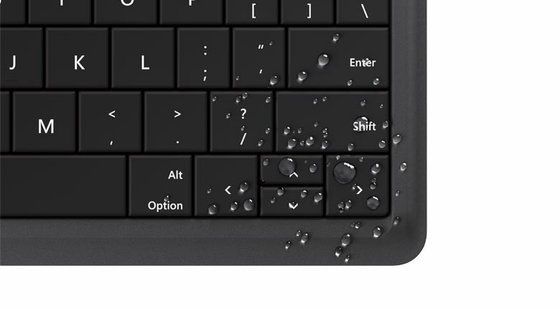 The thickness in the folded state is 11.5 mm.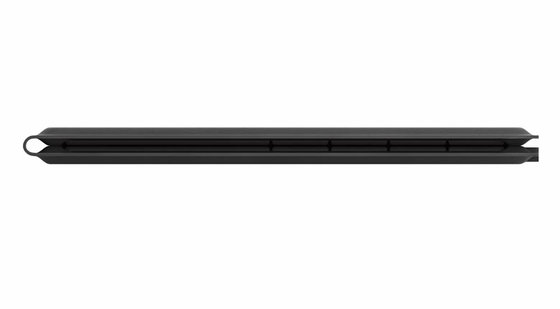 You can see how powerful Bluetooth keyboard is Universal Foldable Keyboard by seeing the following movie.

Meet Universal Foldable Keyboard - YouTube


Bag in the bag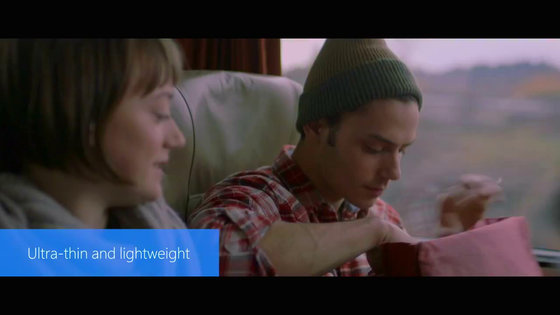 Universal Foldable Keyboard was taken out.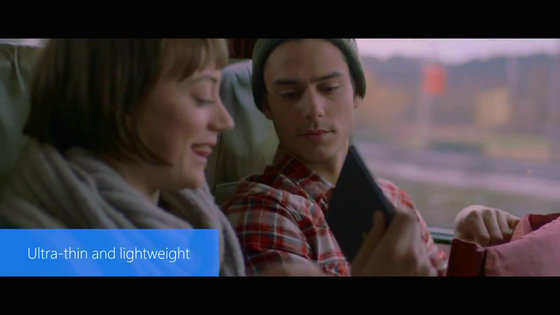 It is a folding type very compact keyboard.



When using, open with Pakari and connect to the terminal with Bluetooth OK.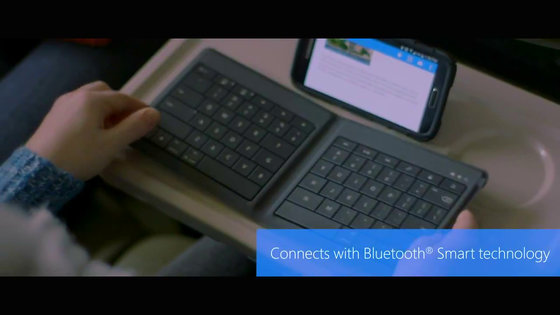 Connect with a tablet ... ...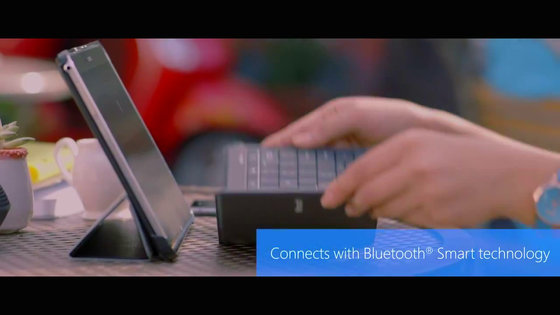 Connecting to a smartphone, it dramatically makes it easier to input characters on a touch terminal where stress builds up something. The Universal Foldable Keyboard is a compact but full size keyboard.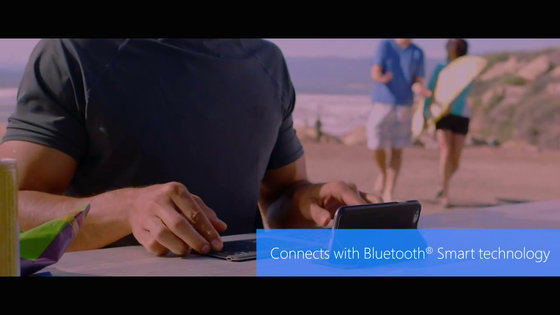 If used with a tablet, it is possible to cope well with a large amount of character input.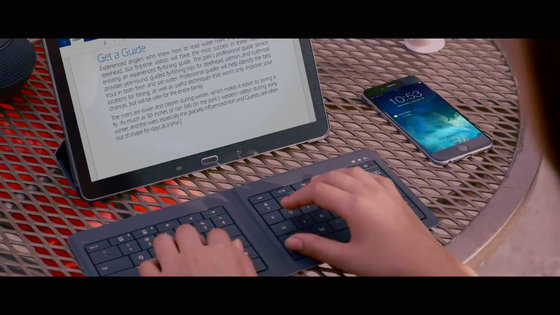 When mail arrives on smartphone while using keyboard with tablet ......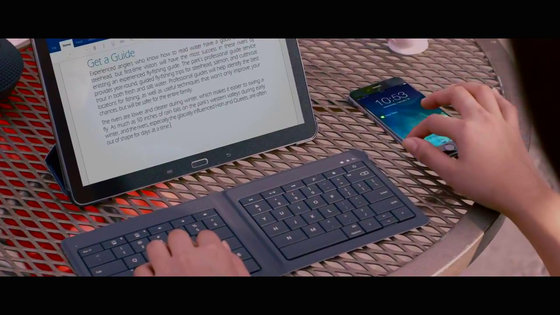 You can switch connected terminals with a single button. However, there are only two buttons for switching.



By switching the connected device, you can input characters from the keyboard without fail with crackle and smartphone.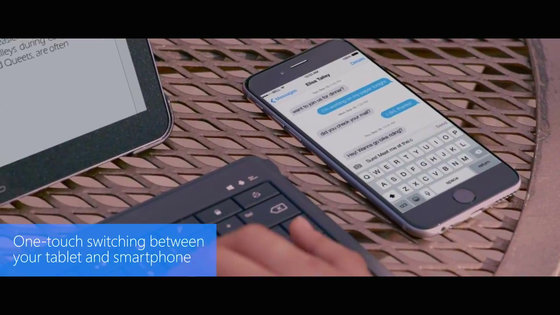 In addition, Universal Foldable Keyboard's battery seems to have a maximum of 3 months battery at one charge, so it does not seem to need to worry too much battery remaining.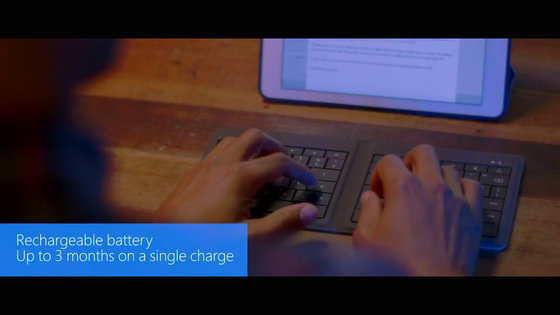 Besides smartphones and tablets, it can be used on PCs running Windows 8 or later.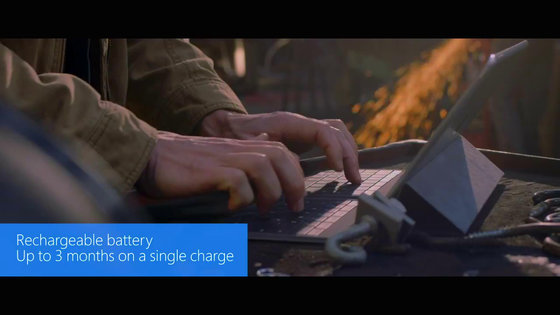 In addition, the keyboard is waterproof so it will not be a problem if it gets wet with water.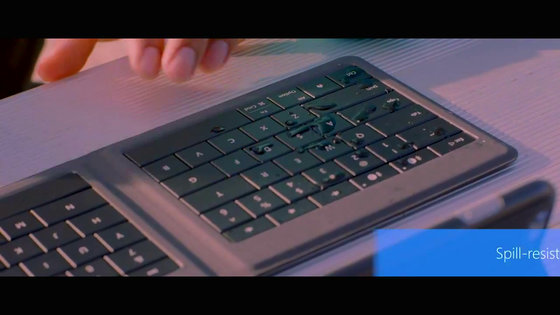 Just close and close it when finished using it.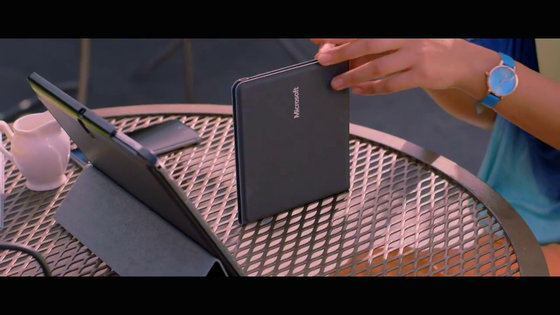 Breast pocket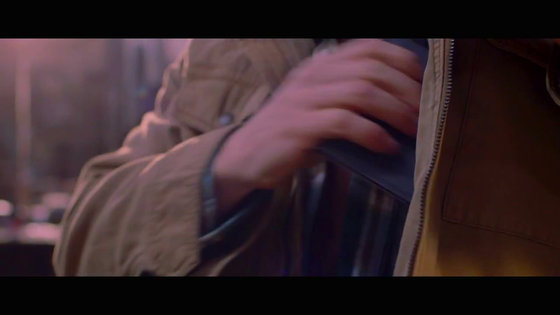 Bag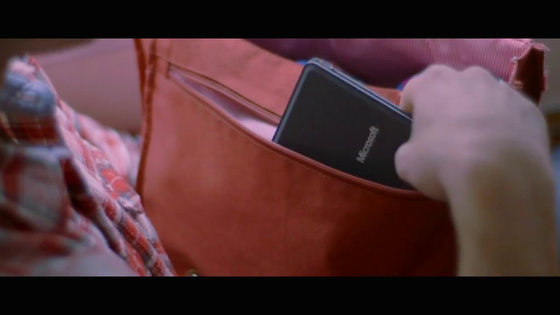 Because it is compact enough to enter Shibori in the pocket, it seems that it does not get so disturbing even if it always carries it.



Also, the real picture of Universal Foldable Keyboard which was exhibited at the Mobile World Congress venue held in Barcelona, ​​Spain from March 2, 2015, is released.

Microsoft's new foldable keyboard is designed for any mobile device | The Verge
http://www.theverge.com/2015/3/2/8131797/microsoft-universal-foldable-keyboard-hands-on



Universal Foldable Keyboard becomes a full size keyboard with a thickness of about 5 mm when unfolded.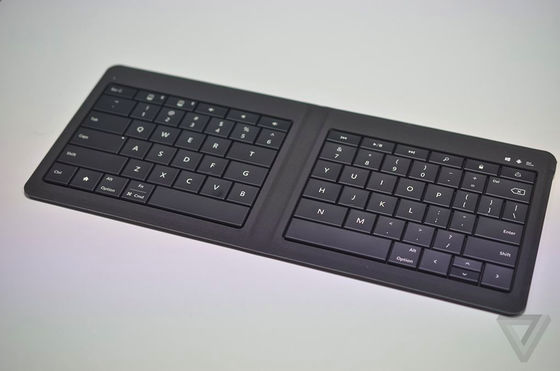 It seems to charge the battery from the Micro-USB port on the right side.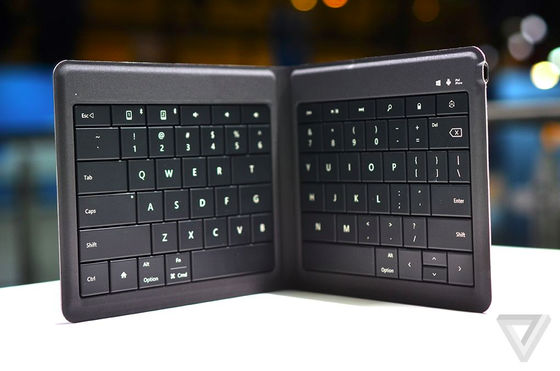 "1" "2" at the upper left of the keyboard and the connected equipment can be switched with the key with the number written.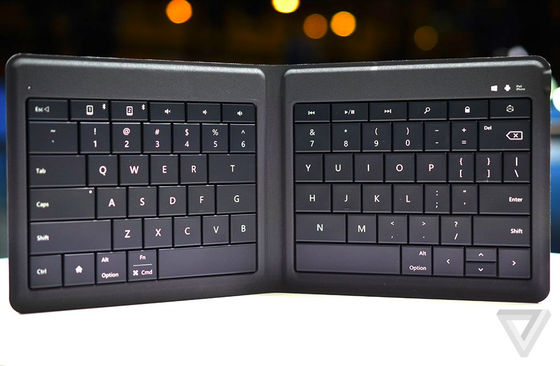 When collapsing, this is simple, Microsoft's logo is printed.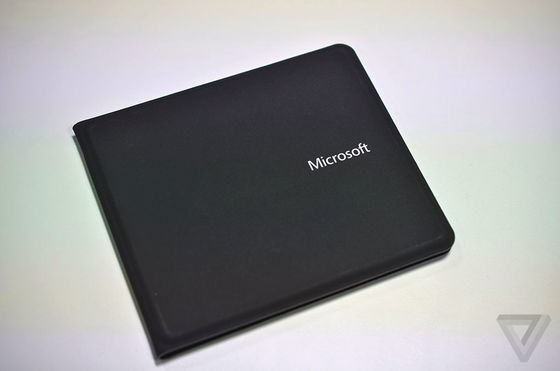 The recommended retail price of Universal Foldable Keyboard is 99.95 dollars (about 12,000 yen), and the release date is undecided.