I took over to Kanazawa Curry's original ancestor and went to Turban Curry head office in Tokyo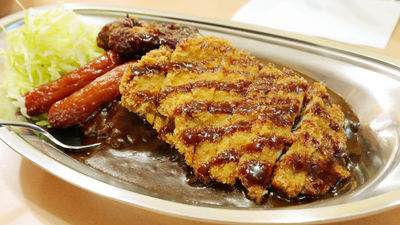 Kanazawa is a city representative of Hokuriku in Ishikawa Prefecture, but B-grade gourmet originated in Kanazawa with ponkes etc. is "Kanazawa curry"is.Go Go CurryWe have increased the number of stores offering Kanazawa curry such as Kanazawa station, but good access from Kanazawa station, so once I wanted to eat the authentic taste "Turban curryI went to go.

Turban curry | Original golden curry is turban curry
http://www.turbancurry.com/

The address of Turban curry main store is "1-1-148 Hirosaka Kanazawa City, Ishikawa Prefecture", Kanazawa City Hall,21st Century Museum of Contemporary Art, Kanazawa, Kenrokuen etc. are in the vicinity, the nearby bus stop is Korin Bot.


Arrived at Turban curry head office. It was snowing on the day.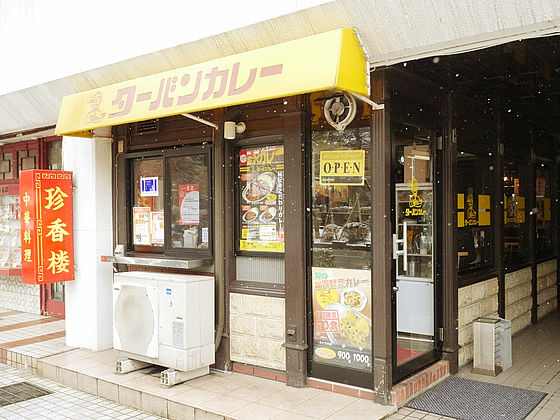 Appeal the item even in front of the shop. I heard that cutlets and curries are used every day.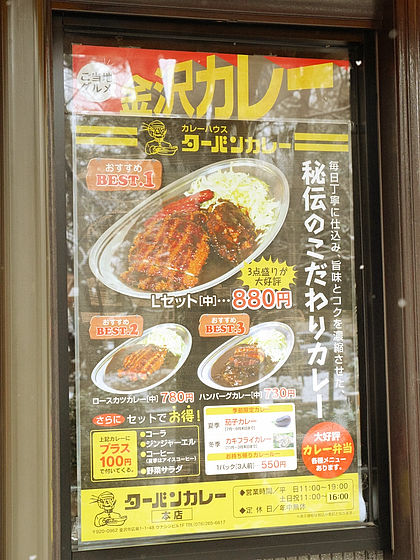 The inside of the shop is a counter seat ......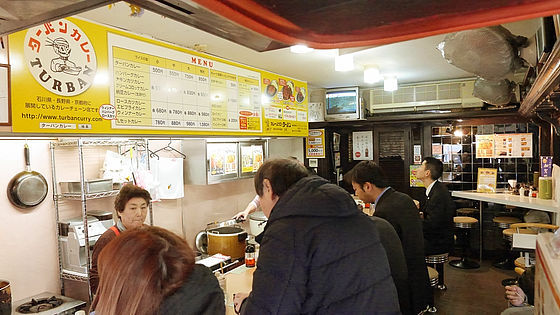 There is a table seat opposite to the side and it narrows somewhat.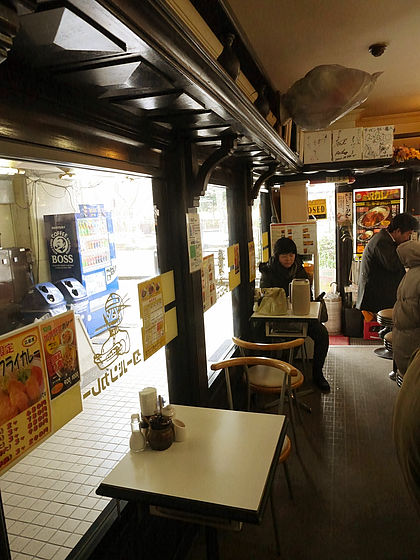 I will sit down at the counter seat this time.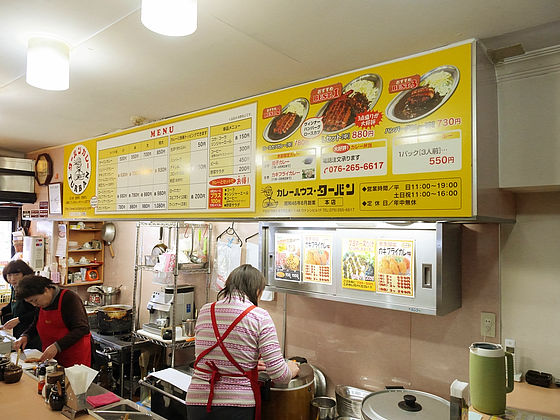 You can see the pot with the season from the counter seat.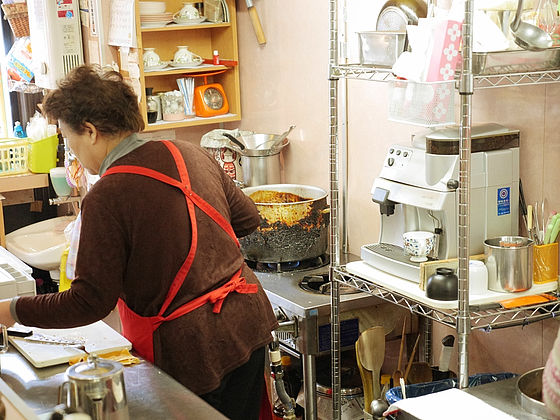 The menu table is very simple, the smallest of the cheapest turban curry, 500 yen including tax, with the Wiener · hamburger · loin cutlets attached L extra large of 1080 yen including tax.



We also sell Oshima curry for a limited time, and it will also be willing to mayonnaise for free. I ordered two items, one I put on mayonnaise and the other that did not, with my lost phrase, the L set of royal road recommendation number 1 (880 yen including tax).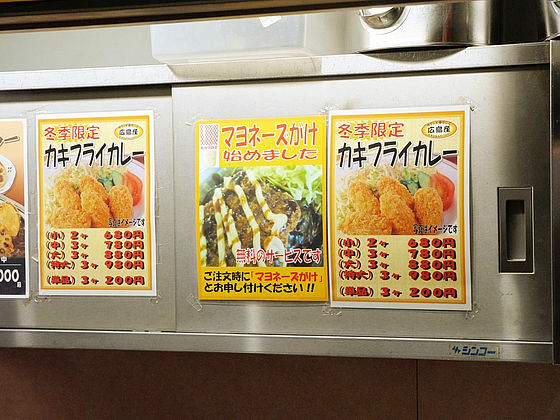 Without waiting for 5 minutes, the menu arrived.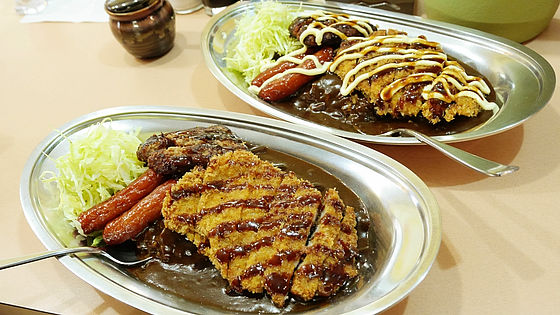 L set contains a loose cutlet which is big enough not to see curry.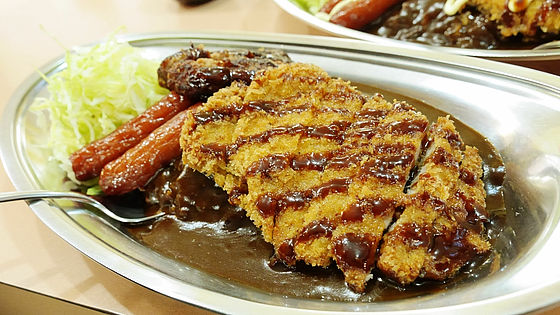 When ordering mayonnaise, it draws lines with mayonnaise as a whole like okonomiyaki.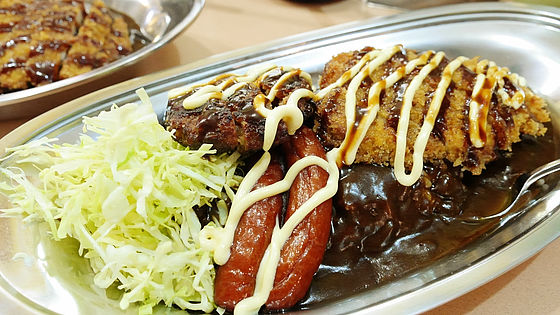 Above the rosewood, sauce is applied instead of curry.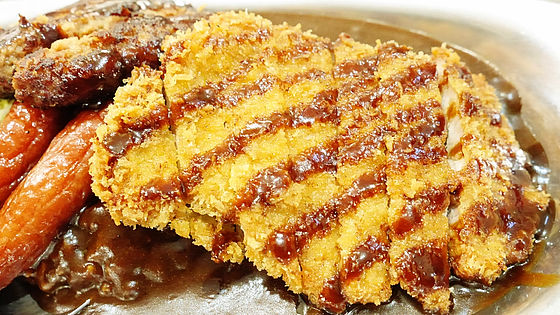 When seen from the side, the katsu was not thick to that extent.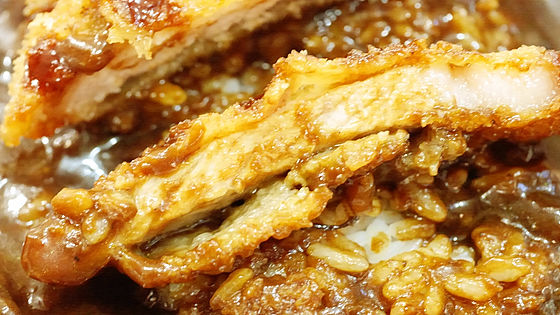 The wiener is somewhat shrunk.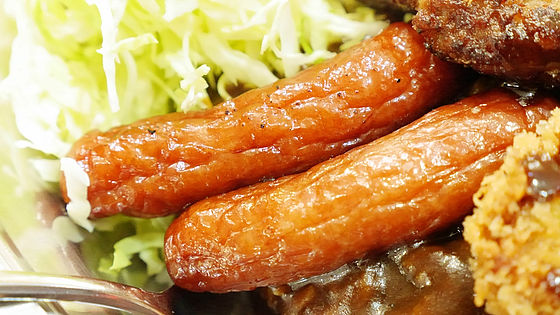 Source was also applied to hamburger steak.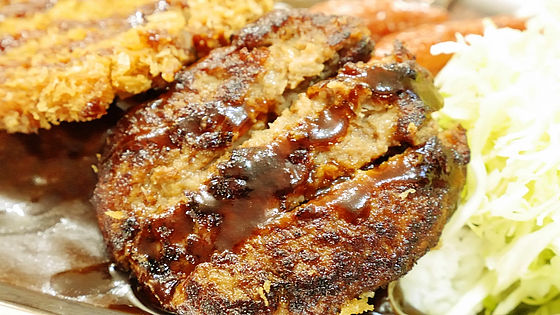 Ru seems to have a dark color and deep vegetables, vegetables etc. are melting in.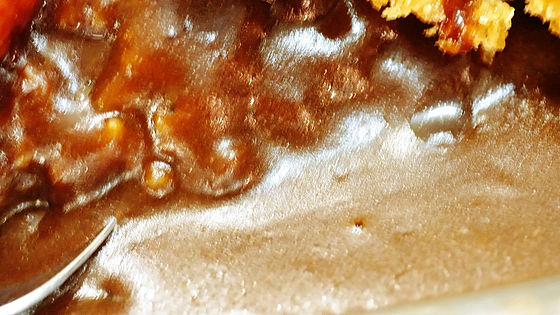 Shredded cabbage is on ... ...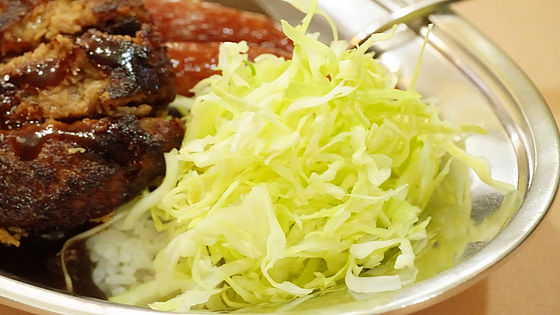 It is one of the characteristics of Kanazawa curry that spoon of the cracked tip is used.



First of all, when you eat curry and rice, you can feel the sweetness and umami of vegetables firmly because there are plenty of vegetables, but the pungent spicy is slightly harder than the commercial curry of medium spicy It is finished in a certain taste. The taste is slightly darker, but this richness is a taste that humorous people seem to be addicted to.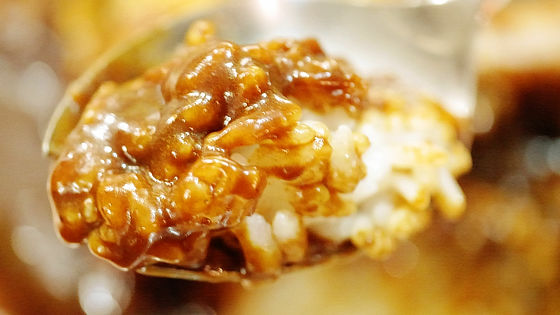 Cutlets with sauce, the taste of spice is felt from the sauce, the chewy chewy texture. In order to provide fried fish quickly, although a little cut is thin, the taste of the pig is confined. Of course, even if you eat it with curry, compatibility is outstanding.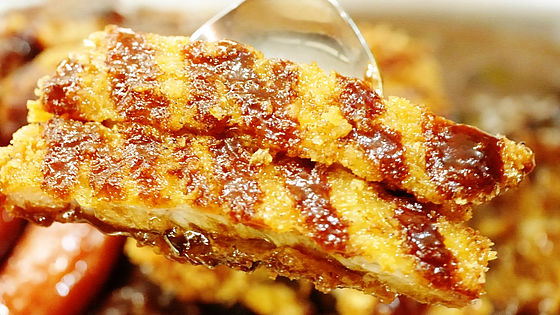 If you eat anything with mayonnaise, it will change to a taste with more punch than usual. Because not only rich but also mayonnaise has a slightly sour taste, the taste of curry became mild.



Although cuts are thin, there was a volume because it is a larger size.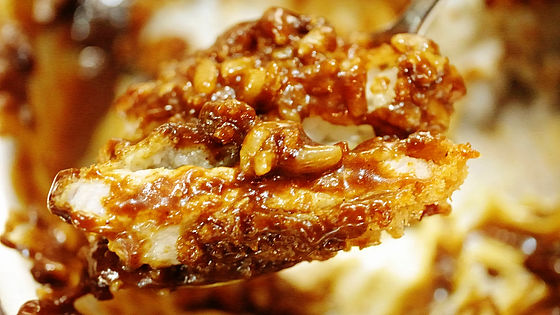 When mouths get cocktail, eat shredded cabbage and refresh. Local people talk about not eating cabbage with curry, but feeling that chemistry of refreshing cabbage and curry is also good.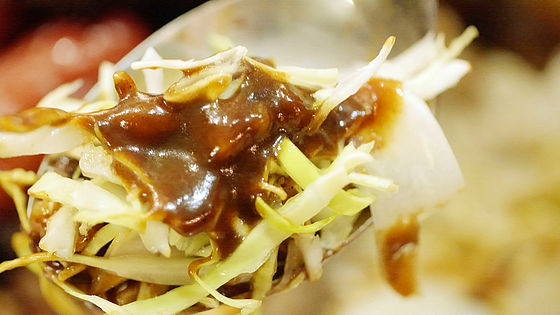 The hamburger seems to be using meat meat, with a crisp texture on the surface, plenty of chew and meat juice comes out. It was quite large so I had a volume.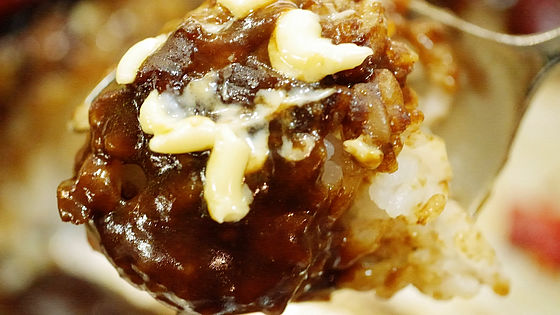 The wiener is well baked and the texture is crispy and the meat juice overflows from inside. Katsu, hamburger steak and sausage are both dishes using pork, but when the cooking method is different, the taste is different, the impression differs when eating with curry, so experience with eating curry with three kinds of toppings It seems to be said that it is quite an interesting experience.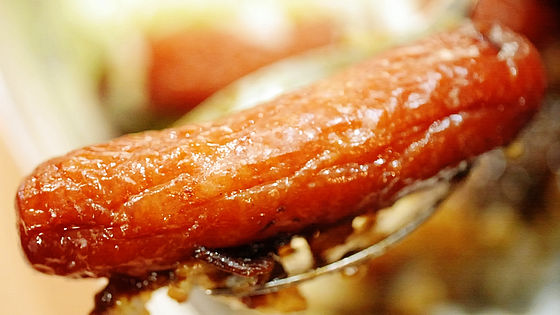 The opening hours of Turban curry are Monday through Friday from 11 o'clock to 19 o'clock, Saturdays, Sundays, and holidays from 11 o'clock to 16 o'clock. It is also close to the center of Kanazawa city so it is recommended to take lunch etc for sightseeing.