What will be lost if copyright protection by TPP is extended by 20 years?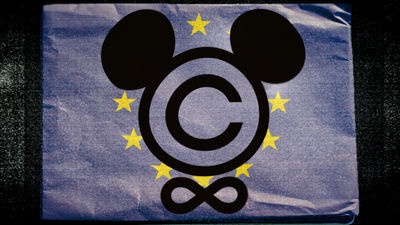 ByJose Mesa

Consultations on intellectual property of the TPP (Pacific Rim Partnership Agreement) are being held between Japan and the United States, but as each country showed a plan to leave room to judge the scope of application, copyright infringement Can prosecute without author's complaintAdjustment is proceeding in a direction that "non-parental guilt" appliesIt is reported that. We will also accept the draft of 'America's claim' to extend the period of copyright protection from 50 years to 70 years in principle ', but as the copyright is extended by 20 years, "what kind of thing will happen That it isElectronic Frontier FoundationIt is summarized.

A Few Global Cultural Treasures We Will Lose For 20 Years Under the TPP | Electronic Frontier Foundation
https://www.eff.org/deeplinks/2015/02/few-global-cultural-treasures-lose-20-years-under-tpp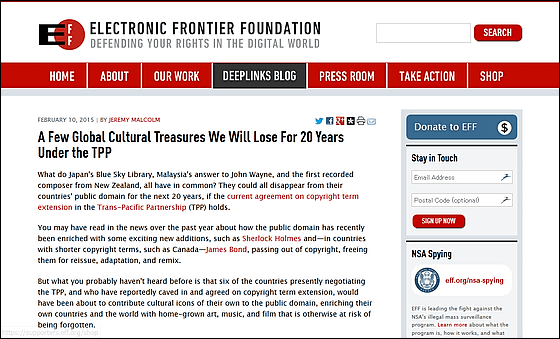 America'sProject · GutenbergThere is an archive to digitize and publish works whose copyright protection has been extinguished, but similar archives exist in other TPP negotiating countries, and in Japan the e-book library "Aozora BunkoIt corresponds to.

Although the copyright disappears and the work that the author permits free release is gathered and released free, the copyright protection period is extended after TPP participation, so that 572 authors It means that it will be about half, and new akishukan bunko works will not be released until 2036. Aozora Bunko is against the extension of copyright protection period.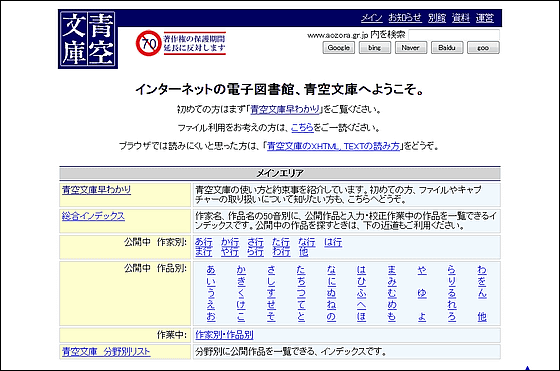 Regarding TPP negotiating countries other than Japan, a seven-person group of landscape painters who are permitted to freely publish, share, restore, and reproduce in Canada "Group of Seven"And New Zealand composer who was allowed to use music from 2010"Alfred Hill"Since it died in 1973, Singapore movie star whose copyright has been extinguished in Malaysia and Brunei"P. LamleyAnd the historically valuable Vietnamese movies of the 1965 Vietnam War could be affected.

In addition, the Electronic Frontier Foundation is worried that the precious cultural heritage of each country will be lost by TPP,Announcing a statement accusing the extension of copyright perioddoing. The prolongation of the copyright protection period by TPP is also argued in the AmericanCopyright Law Extension Act(Aka Mickey Mouse life-prolonging law) to be applied across national borders, even if companies that have huge content like Mickey Mouse admit that they will monopolize copyrights, even if Japan and Canada etc. The Electronic Frontier Foundation insists that it can not be an economic logical basis for foreign countries.

Because extension of the copyright protection period can not be established if it is opposed to any one of Brunei, Canada, Japan, Malaysia, New Zealand, Vietnam, people with any nationality of six countries, Ministry of Trade of Japan (JapanMinistry of Finance) And protests against Diet members,Berne ConventionIt is argued that the copyright protection period should be enacted.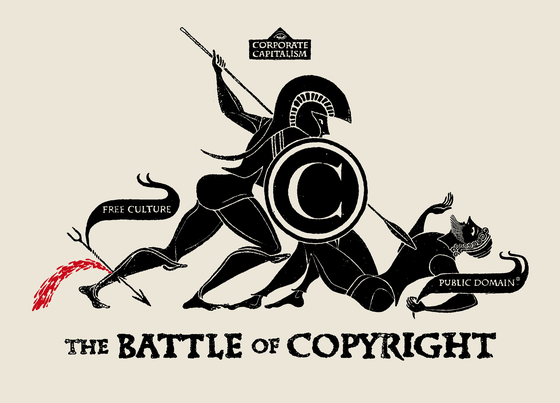 ByCHRISTOPHER DOMBRES

In Canada, in accordance with the Berne Convention, Ian Fleming's novel "007" which has been 50 years since death has been released as a public domain since January 1, 2015. Because it became possible to reuse such as James · Bond appearing in the original, in November 2015 it is based on multiple writers007 novel anthology will be publishedis. Canada has unveiled a policy that is not bound by copyright, including publicly releasing the work of the group of seven art in just 10 years, but since 2015, Japan agreed to extend the copyright protection term "Canada will put pressure on the US on TPP's copyright items," Michael Geist reports.

Reports Indicate Canada Has Caved on Copyright Term Extension in TPP Talks - Michael Geist
http://www.michaelgeist.ca/2015/02/reports-indicate-canada-caved-copyright-term-extension-tpp-talks/
in Note, Posted by darkhorse_log