World's smallest dustproof and splashproof SLR single lens reflex, Pentax "K-S2" photo review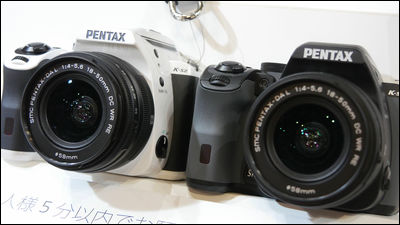 As the world's smallest digital single lens reflex camera of dustproof and splashproof specification, the Pentax brand "K-S2"is. Although it is compact and lightweight, Bali Angle LCD is mounted on the back, and dustproof and drip-proof specifications are achieved, and ultrahigh sensitivity of up to ISO 52000 is realized.

K-S2 / Digital Camera / Product | RICOH IMAGING
http://www.ricoh-imaging.co.jp/japan/products/k-s2/

The K - S2 is exhibited at the Ricoh booth.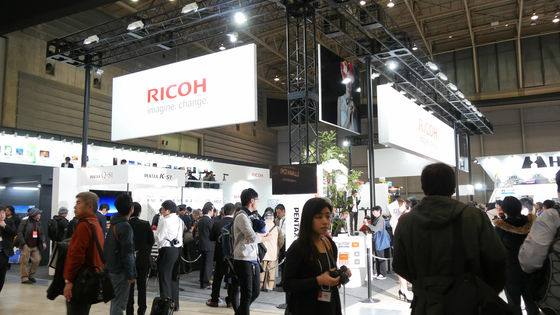 This is the world's smallest K-S2 as a digital single lens reflex camera of dustproof and splashproof specification. The size is about 122.5 mm in width × 91 mm in length × about 72.5 mm in thickness, the weight is about 618 g only for the body. The number of effective pixels is about 12 million pixels, but the ISO sensitivity is 52000 at maximum.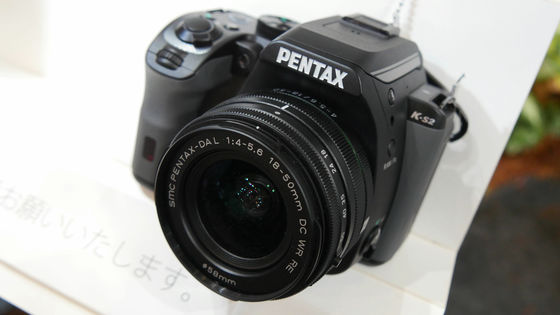 The operation system on the back is like this.



Since the rear liquid crystal is a Bali angle, photography can be easily done from various angles.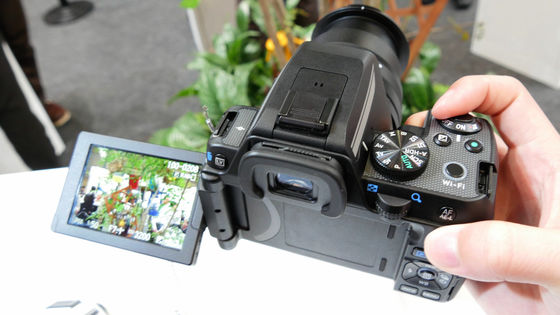 The top is like this. There are command dials in two places before the shutter and on the display on the back.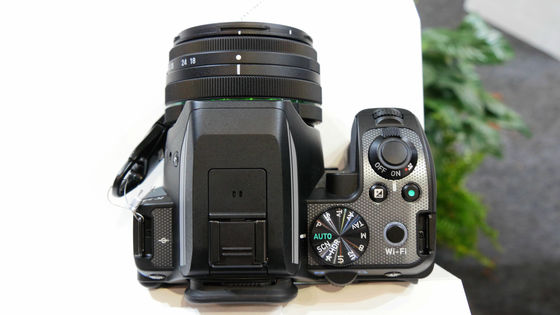 On the bottom is a screw hole for a tripod ......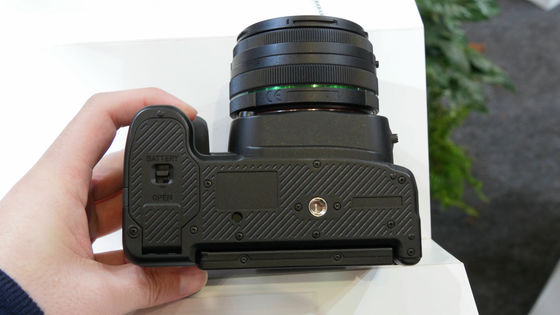 I have a battery.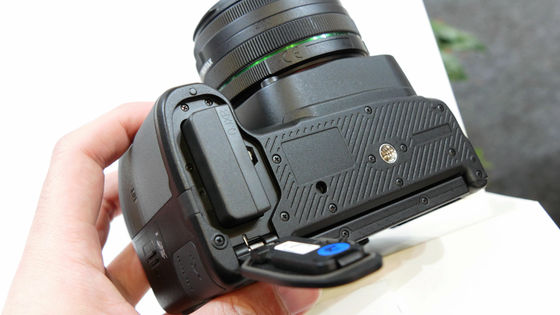 Battery size is about this, the battery life is about 410 sheets with 50% flash, about 480 sheets without flash lighting, about 270 minutes in playing time.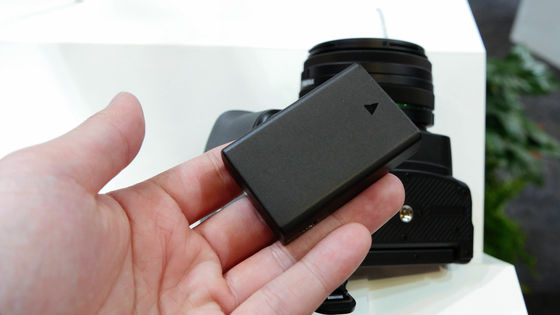 On the main body right side ......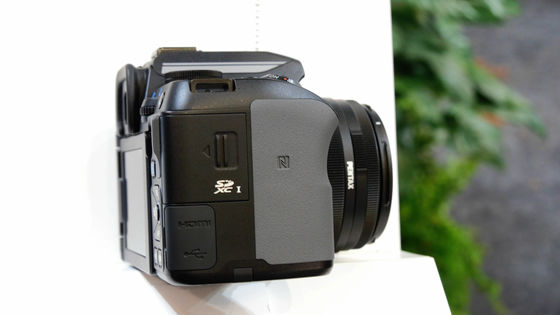 SD card slot.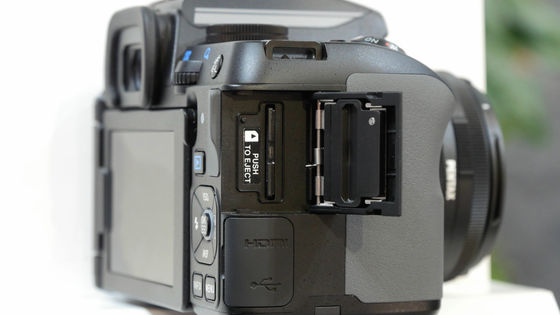 Below that HDMI slot and Micro-USB port.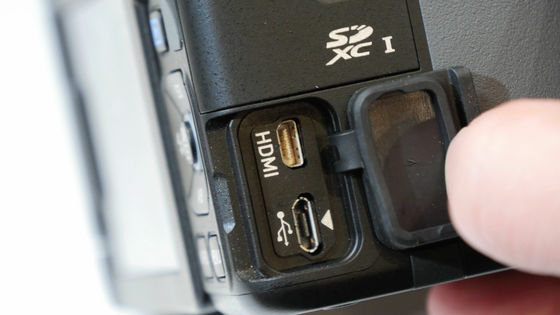 On the left side is a microphone and various buttons.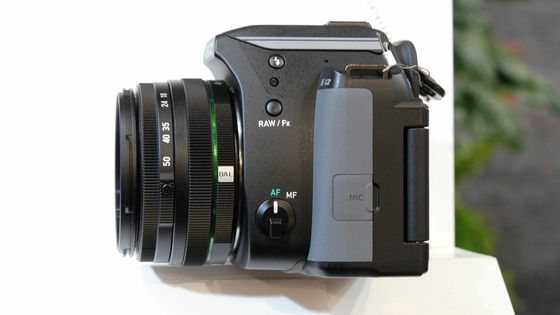 When the power is turned on, the surroundings of the shutter will turn green.



Paccari lens. PENTAX Bayonet KAF 2 mount lens mount.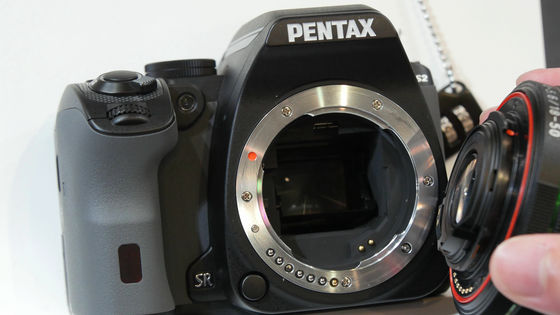 What was attached to the demonstration machine is the lens "smc PENTAX-DA L18-50 mm F4-5.6 DC WR RE" planned to be sold with K-S2 as a lens kit. The size of this lens is about 41 mm when it is stored, and it becomes the world's thinnest as the standard zoom.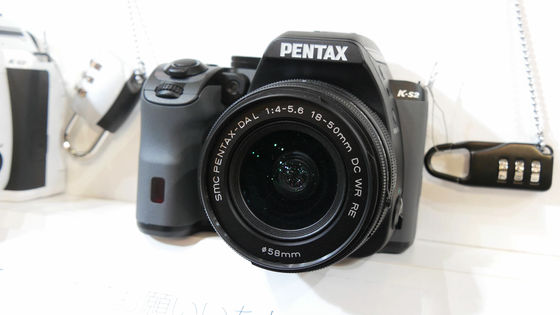 When using the lens you need to push the button next to "50" and turn the zoom ring.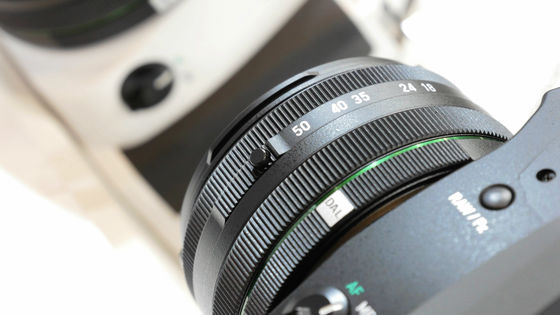 In addition, the K - S2 is equipped with electronic camera shake correction, digital filters, etc. It is also possible to take movie shots of the star 's trajectory using these. No special equipment is required at the time of shooting, just shoot the starry sky in the "Star Stream" mode of K - S2 OK.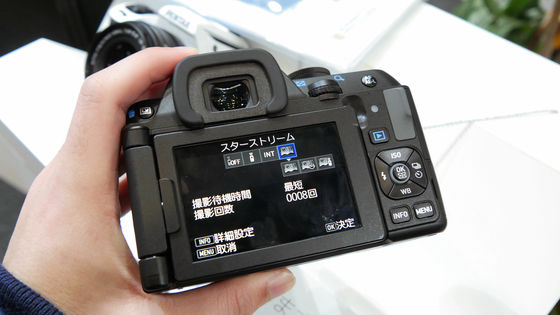 The movie that actually shot in star stream mode is as follows.

Starry sky taken in K-S2 star stream mode - YouTube


In addition, K-S2 is scheduled to be released on March 6, 2015, with body only, tax included 96,800 yen, 18-50RE kit with tax including 114,400 yen.