What is unknown strategy Costco won the top in wine selling?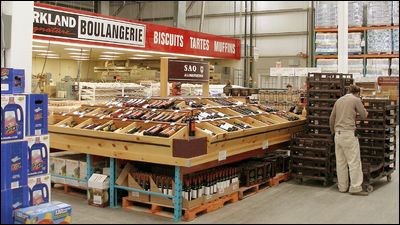 ByJulep 67

"Costco" from the United States is a members-only supermarket based on the concept of "selling high-quality good brand products at the lowest possible price". A wide range of products including from fresh foods to home appliances and private brand "Kirkland Signature"At the same time as developing the product, it is also the largest wine distributor in the United States. The sales strategy for such a costco to jump out at the top in wine selling is being analyzed.

Costco and Global Wine «The Wine Economist
http://wineeconomist.com/2007/08/22/costco-and-global-wine/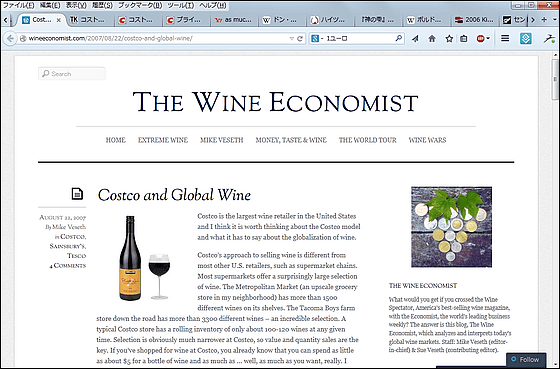 Mike Beeses wrote "The Wine Economist" which the wine columnist of the Wall Street Journal called "The most updated blog among wine blogs around the world". Many books on wine have also been published and are detailed people about the economic effects of wine. In his 2007 article, Mr. Bethses features Costco, which has succeeded in different wine sales methods than other American supermarket chains.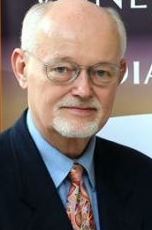 In most American supermarkets, we have extensive wines available on a surprisingly large scale, with supermarkets above the average levelMetropolitan MarketMore than 1,500 kinds,Tacoma BoysHe said that he always sells over 3,300 wines.

In contrast to this, in many Costco stores, there are 100 to 120 kinds of wine placed at any time. Although it is overwhelmingly few product lines compared with other competitors, according to Mr. Besses, from the super-discount wine of 5 dollars per wine store in Costco,Don Perignon, And rare Heights · seller's "Martha's Vineyard Cabernet · SauvignonThere are stores that sell fine wines such as "We truly want customers" I cover up to what I think.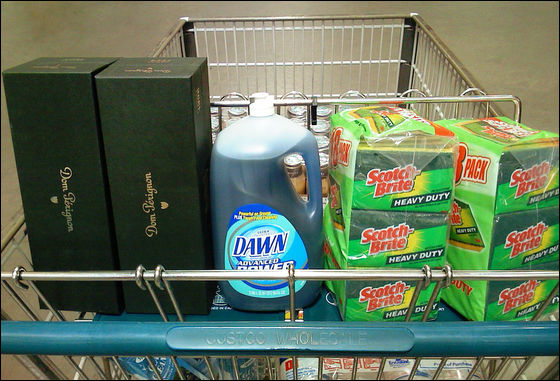 ByDan Sorensen Photography

On the Costco websiteBordeaux wineWe also sell futures of France, Italy, Spain, Chile, South Africa, Germany, Portugal, Australia, South Africa, New Zealand and other wines from around the world to the American market. Mr. Bezes believes that realizing "high quality" and "low price" by Costco's selection power and mass purchase is a popular reason.

As the best example of Costco's sales method, Mr. Bezse is a New Zealand wine origin that had been sold with a label of Kirkland signatureCentral OtagoI'm listing "Pinot Noir" from production. There was a time when "Central Otago Pinot Noir" became popular in 2007 and it was difficult to get it, but it was in large quantities in Costco. The reason was that Costco had contracts with private brand label wines with many winemakers. The minimum lot when Costco purchases wine is a unit of 2000 cases, which is small for Costco, but for many wineries it is quite a large order. By this, Costco seems to have made the contract.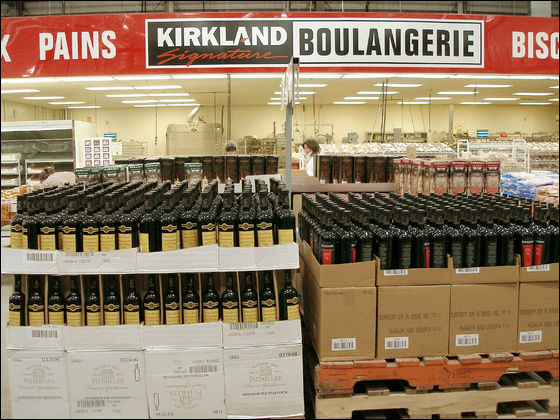 ByJulep 67

In addition, wines that are in line with Costco are purchased so that they can be sold out after a month even if they are rare. Depending on the high rate of turnover, sometimes stocks that are not available to ordinary wine distributors, or wines that are not very popular in the market are sometimes at low cost with low prices. Once you miss the wine you found, you can expect the effect of promoting the purchase of patrons who know that you can not get it next time, and the customer attracting customers seeking new wines.

There are different market models in the United States, Germany and the UK of the world's three biggest import markets. In the American market, basically the wine company's brand is regarded as important, and wine with a reputable brand label is highly reliable and easy to be liked. In the German market "low-priced wine" is most important, the average wine price purchased by Germans is 1 euro per liter (about 152 yen at that time in 2007). In the world's largest British market, wine gathers from all over the world. Meanwhile, as a cause of consumers' confusion, major supermarkets and others are beginning to offer wines of private label.


BySlack 12

Although there are differences in each wine market from country to country, Czech's Kirkland signature has a feature of these three major markets, said Mr. Bezes, "Costco innovation succeeded in bringing the global wine market to the United States That's it. "