I tried to make custom made shoes of Andean pattern in the city of World Heritage · Cusco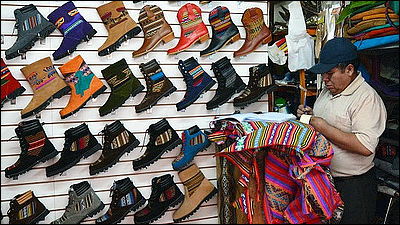 Peru and Bolivia are treasures of cute miscellaneous goods, but in Cusco, Peru, we have custom made an andes pattern of stylish shoes.

Buenas Tardes! (Hello in Spanish)World newspaperA special reporterRyuta Matsudais. I am currently staying in Peru, South America. I will be going to Mexico's resort area Cancun and the USA etc. on the future plan, so I was looking for a little stylish accessories. At such time, here is the town of world heritageCuscoSo, I got rumor that there are shops that pick up leather and fabric by myself, and make only one original shoe in the world with custom made.

◆ Travelers are hard to fashion
While traveling, I see cute miscellaneous goods and clothes from various countries, but it is hard to purchase. As reasons, luggage will increase, it will not match the budget ... .... This was a Moroccan miscellaneous goods, I wanted ... ....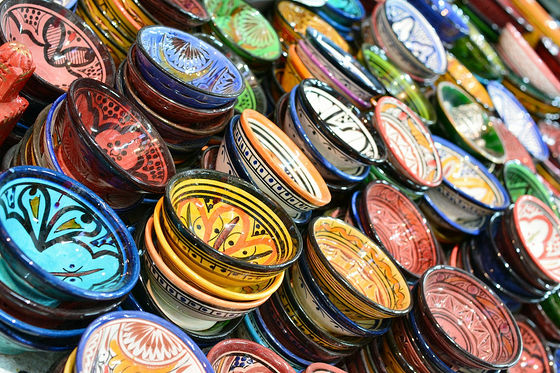 Especially shoes are representative of them. It is bulky and heavy ... .... I have never met a traveler who carries many pairs of shoes. With such a thing, I also walked every day for seven months with this pair of shoes of Adidas I purchased before going on a trip.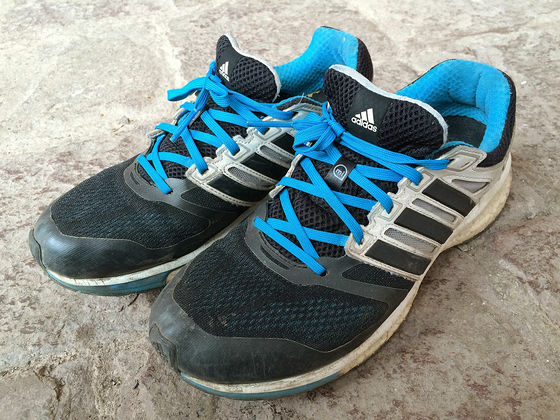 It is very easy to wear and attaching shoes, but it is not fashionable ... .... Even fitting to jeans ......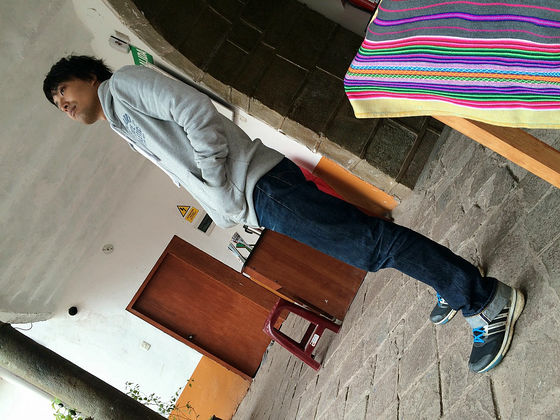 Even cargo pants ...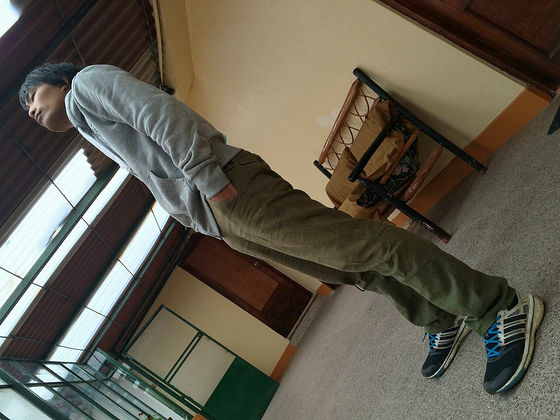 Thinking about the future, I think that I have no choice but to make stylish shoes, I will head to the shop.

◆ It will go while enjoying the world heritage city
The most famous city in Cusco is here,Plaza de ArmasI guess. A lot of people were meeting and taking pictures.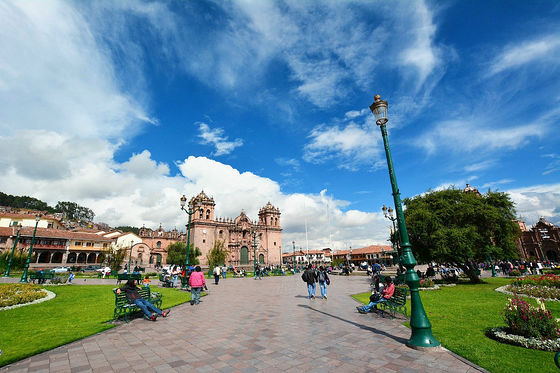 The city of Cuzco is very beautiful, with its characteristic red-brown roofs lining up.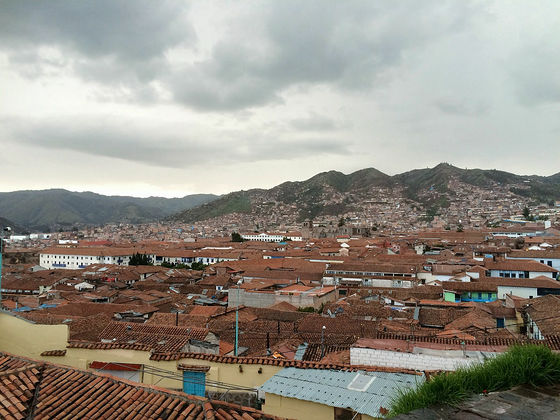 And the foundation of the stone made in the Inca Empire era. "I will not let one blade of the razor passIt is piled up perfectly enough to be said. People who know the photograph know "12 stone stone."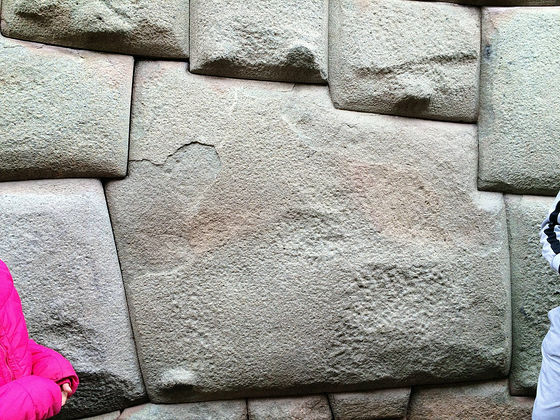 Cusco with an altitude of 3400 meters is one of the features that has many slopes. Beautiful cobblestones continue.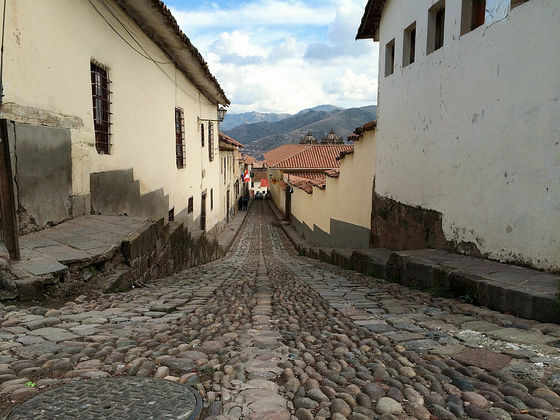 ◆ There are plenty of shoes and cloths decorated in the store
Arrived at shop "HUANCA" I was aiming for.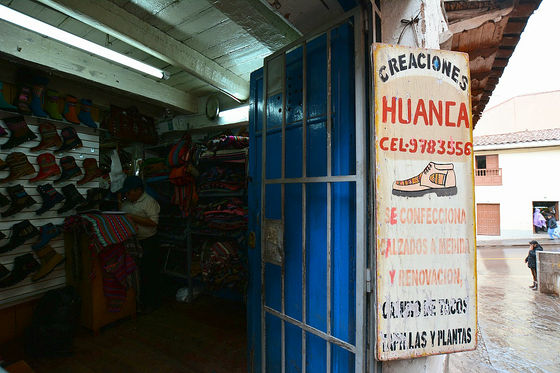 It is located about 5 minutes on foot from Plaza de Armas.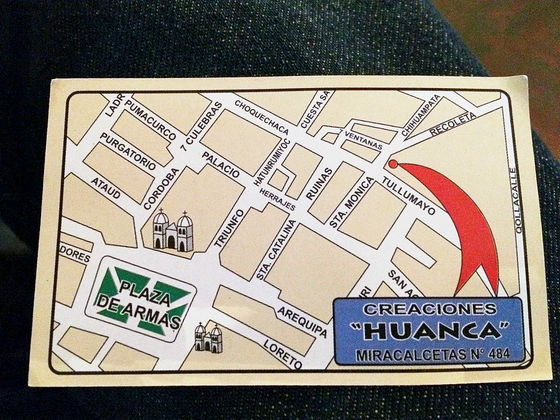 This is what it's like inside the store. It is a small impression. There are lots of shoes on the wall.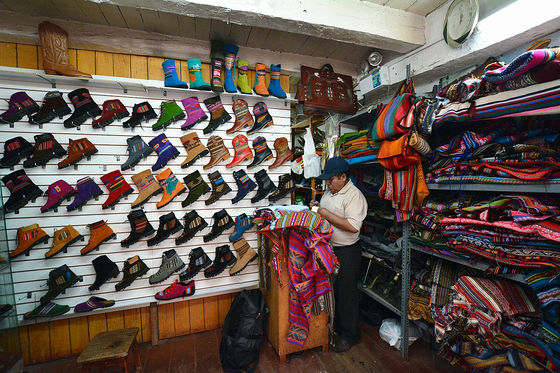 And a lot of Andean fabrics are piled up on the wall.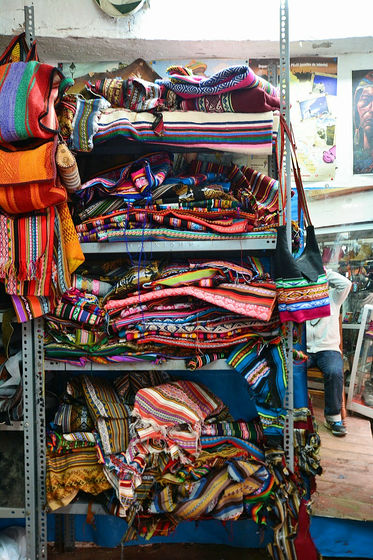 Leather is also plentiful.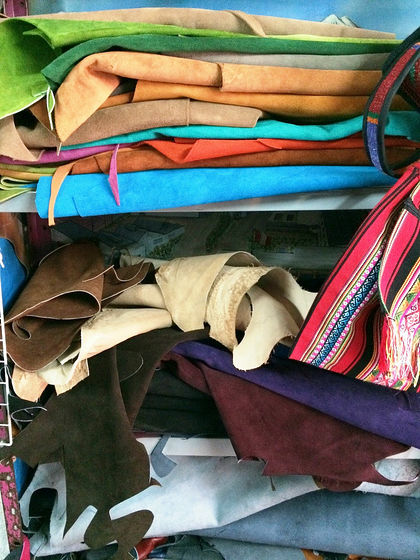 ◆ Started making shoes at once
First, choose the type and color of shoes you want to make from a sample decorated on the wall. Price also depends on the type of shoes.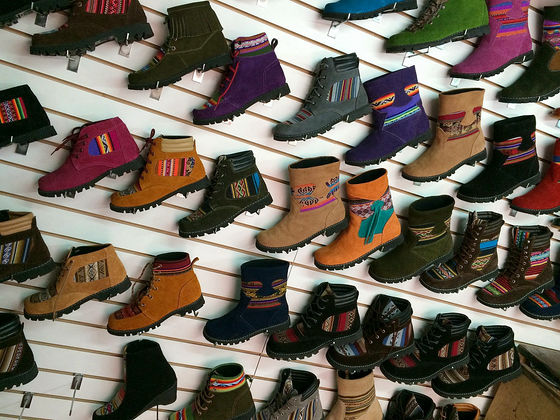 This boots type is 90 sol (about 3600 yen)



This sneaker type is 65 sol (about 2600 yen)



This high cut type is 90 sol (about 3600 yen). I made this type. By the way my wife also made the same type, but it was 85 sol (about 3400 yen). I do not know whether it is a woman or just a favorite ... ....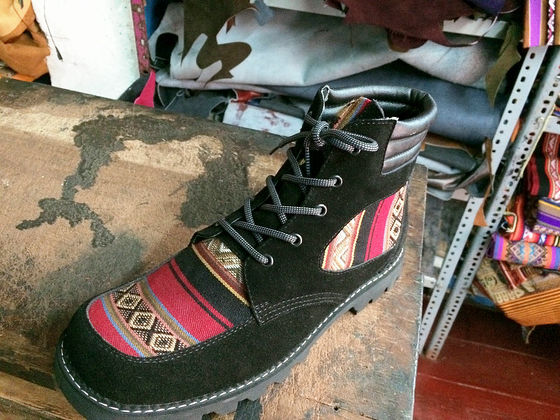 And I made the color ocher as my favorite Timberland.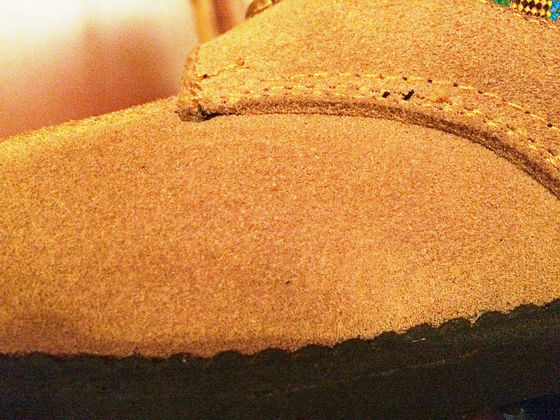 ◆ Choose dough to match shoes
Here is the important point in making this shoes! As shown in the sample, we will choose the fabric to match the shoes. Because it is various from flashy things to simple things, I suffer ... ....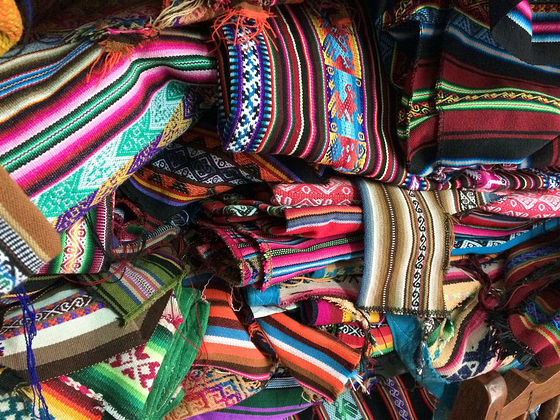 I actually try to hit it on the shoes and decide.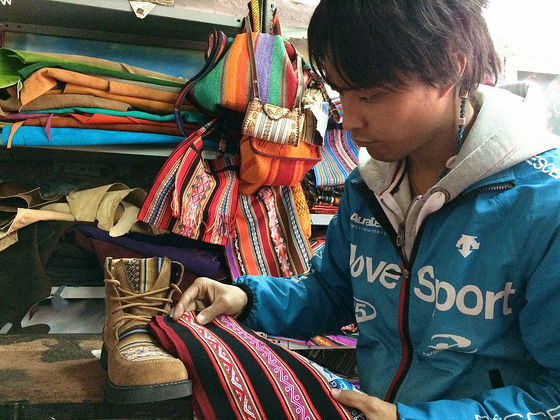 After worrying about 20 minutes, I decided to use two kinds of fabric.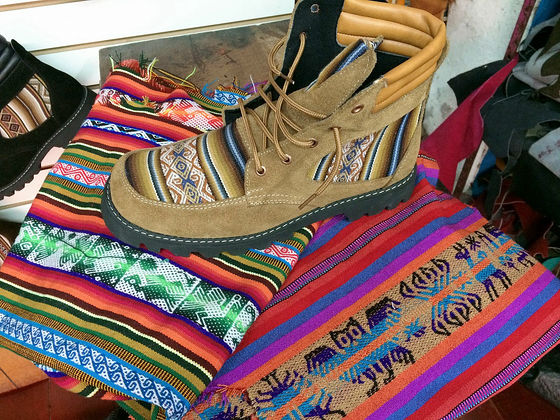 ◆ Measure the shape of the foot
Once you know the type and color of the shoe and fabric, only measure the shape of the foot afterwards. Place your feet on top of the note and surround it with lines.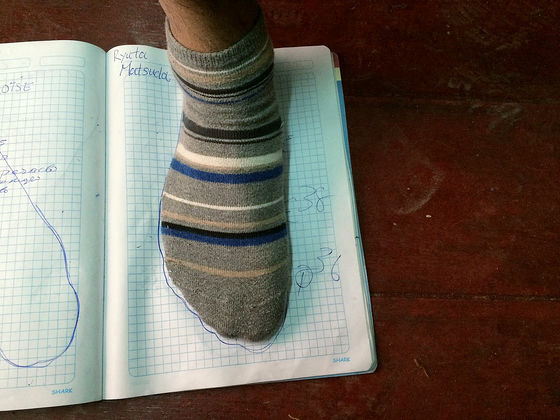 Next, measure around the base of the thumb and little finger, around the arch. This is the shape of my foot.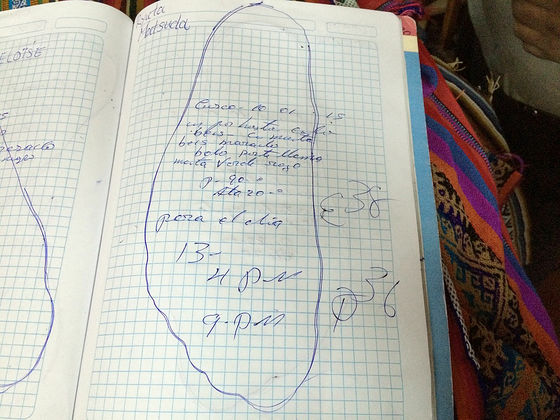 Now, everything is ready. It will be completed in 2 days. The back of the shop that I showed it specially was like this, and it worked happily. He said "It's tough because there are many orders ~" I was happy to say.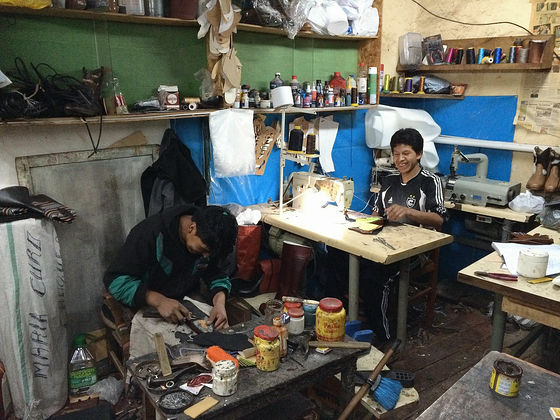 ◆ Go get taken the finished shoes
Two days after waiting for a long time, although Cusco has a high altitude, the gait is light! And this is my original shoes which is completed. Tiny!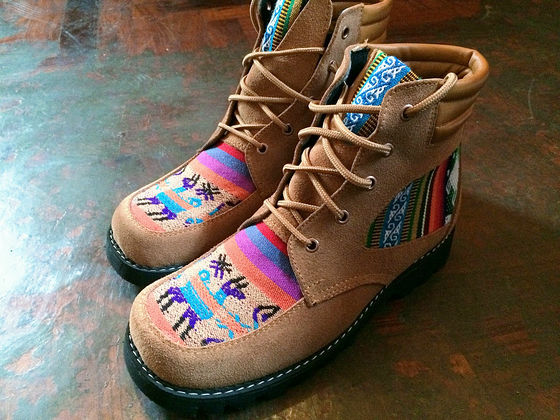 The side accented with a blue line.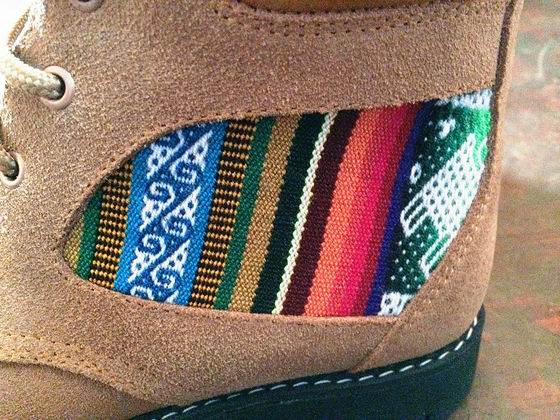 In front is a symbol of Peru, Llama.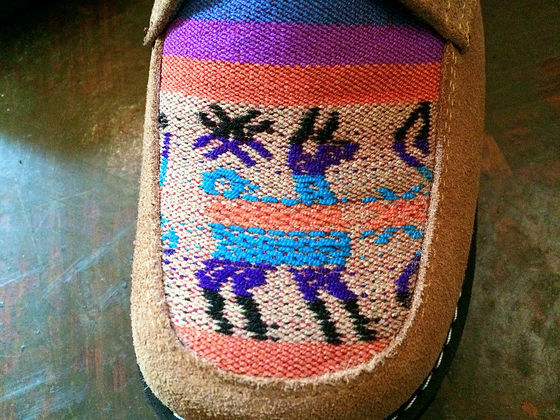 The back of the shoes looks like this.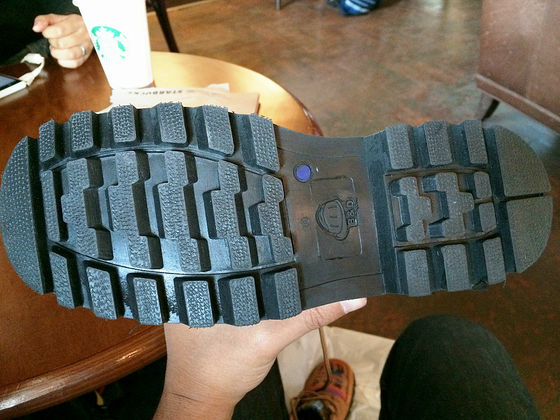 It is all different color with your wife. Red shoelaces on a dark brown base and cute here too.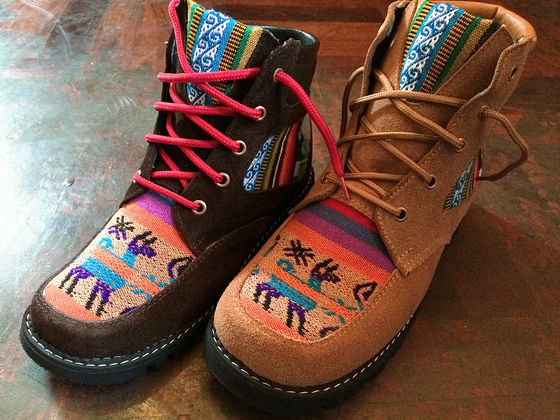 Posing with shoes on. After all the word fashionable from the feet was true. There is a feeling of fashionable even at the half.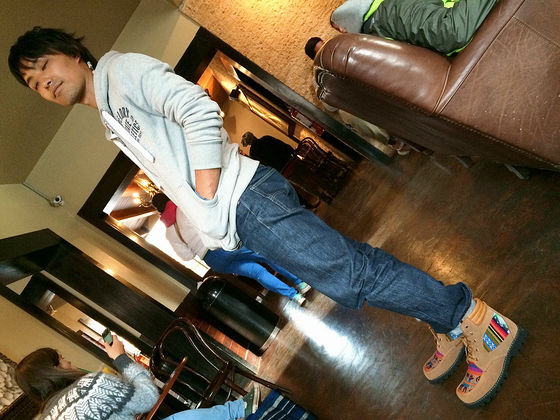 Finally, take a picture with the uncle of the shop. I could not catch the name until the end ... Spanish is difficult.



Well, how was it? With GET stylish shoes, I became able to walk confidently the resort area. After wearing this, I feel that the gaze from the girls has also increased in the city. Since Uyuni Salt Lake in Bolivia will also enter into the season from now on, why not stop by Peru and make your own original shoes?

Statement · Interview: Ryuta Matsudahttp://matsuda-cho.com

Supervision: World newspaperSekaishinbun.net