Multi-note "SketchyNotebook" that can be used in 12 ways, including for grid paper, ruled line, web design, etc.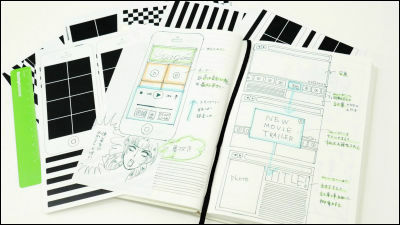 The past notes such as application development · web design · sketch · diary need to separately use different booklets depending on the application, but it is possible to put all 12 types of usage into one note "SketchyNotebook"is. Two types of templates for graphic designer's grid paper, journalist's ruled line (ruled line), application developer / designer, film maker, interior designer, architect and so on, each consisting of 12 types, It seemed very convenient to do making, so I actually tried using it.

SketchyNotebook - The Revolutionary New Way to Sketch
http://sketchynotebook.com/

This is SketchyNotebook. The note I got after investing in Kickstarter this time is two colors, white and black.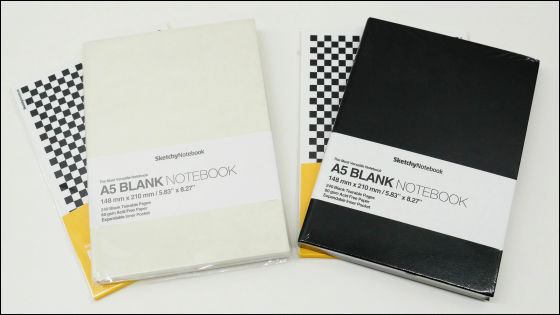 The design is simple and looks like a note on the hard cover that is on the market.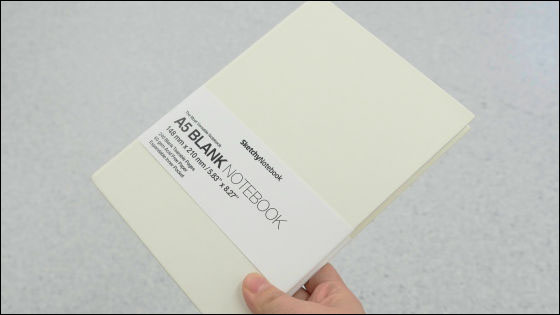 The thickness is about this, and the blank paper is 192 pages in all.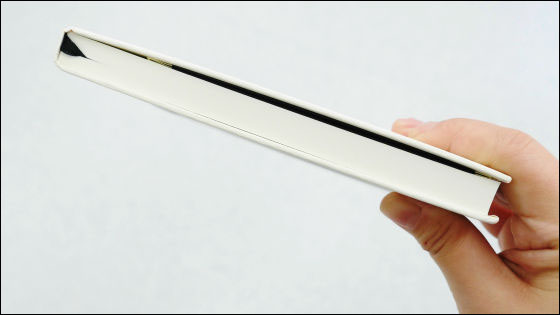 Because rubber strap is attached, if you stop with this feeling, the note will not open in the bag.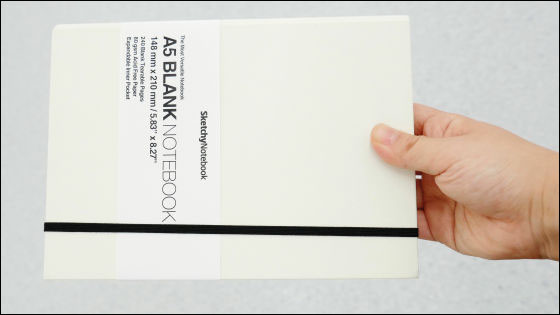 The biggest feature of SketchyNotebook is that it has 6 templates and 12 types of templates. Using this template makes it possible to use one note as a graph paper or as a sketch book for software design.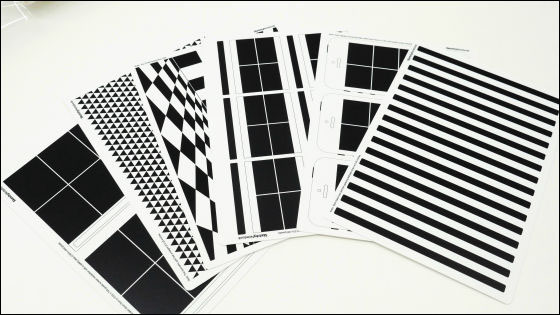 Let's see what kind of template is contained. First of all, a graph paper template for graphic designers. Each piece of grid paper is 0.25 inch (6.35 mm).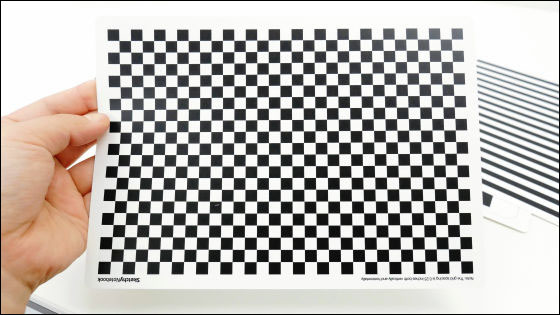 I turned to an isometric figure when turning over the grid paper.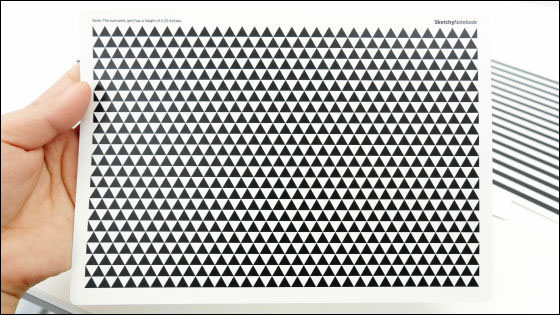 Next is a template for journalists. This is also 6.35 mm wide, for horizontal writing ......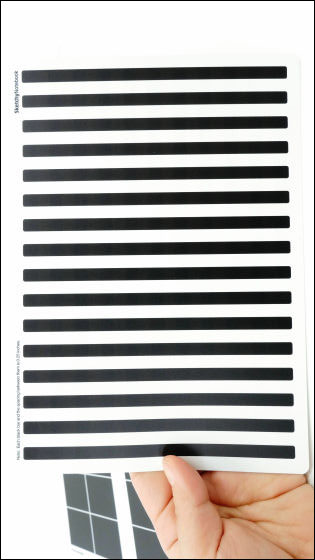 There was for vertical writing.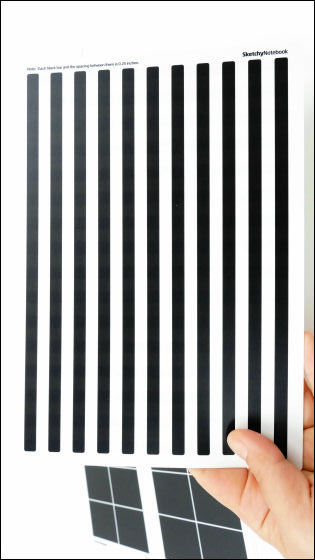 In addition, templates for application developers and designers are also included. Templates with three smart phones are suitable for showing changes in screen design.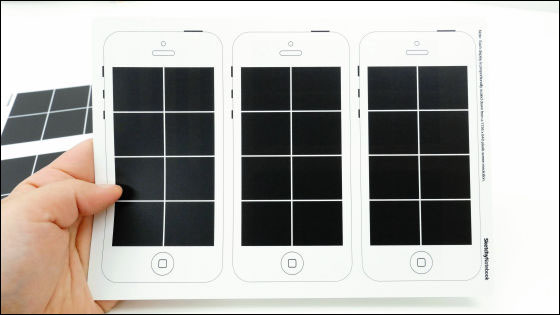 Those with two smartphones in line. This made it possible to write notes on the bottom side of the template.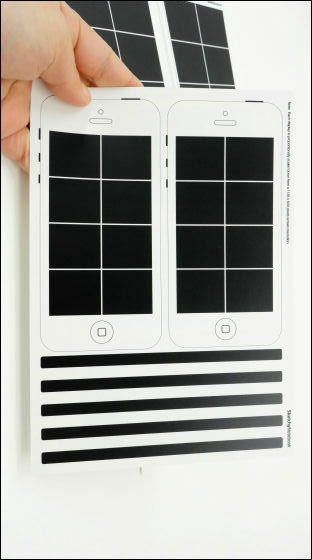 Template for web designer with browser screen. Two large screens are lined up ... ...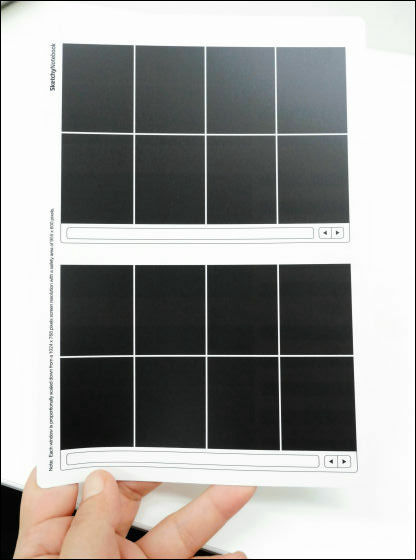 There are three small screens lining up.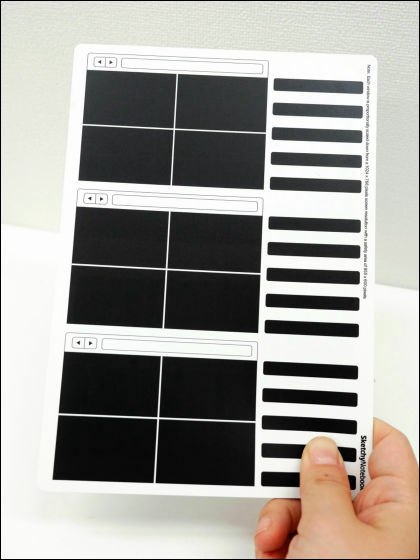 Templates for film makers can draw storyboards.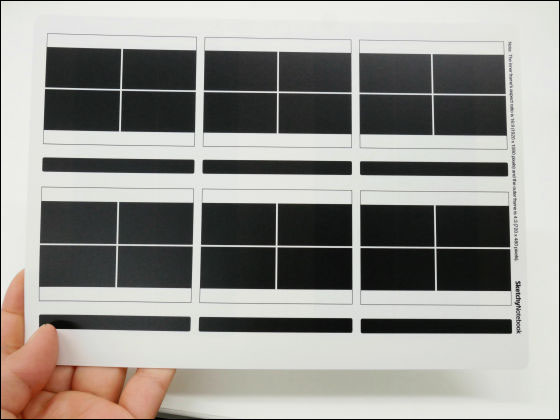 There was something that could write a storyboard large.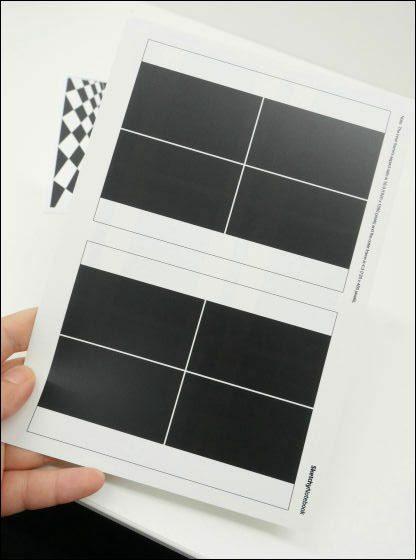 We also found templates with depth for interior designers and architects.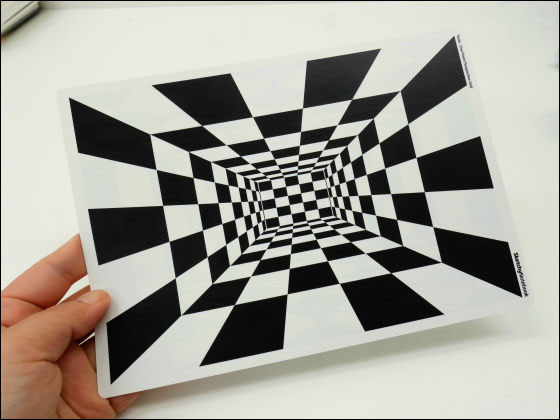 Two types of one-point perspective projection and two-point perspective projection method were prepared.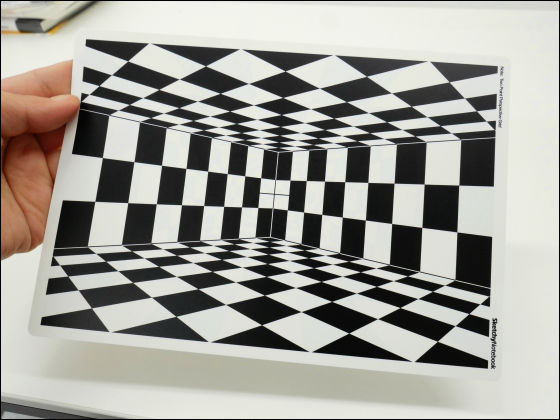 Since the note opens at 180 degrees with the pattern, it is easy to draw.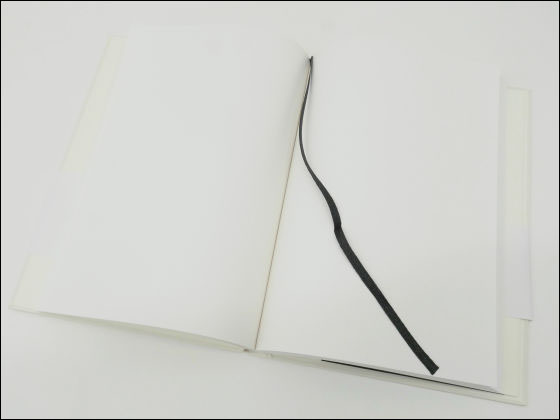 Pocket was on the inside of the spine cover, and there was paper and ruler that wrote usage in it.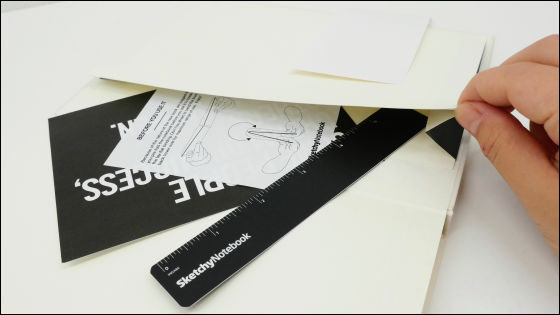 When carrying, it is ok if you fix the template to the note with a strap.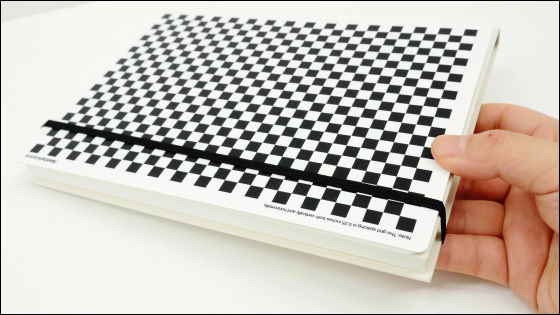 I will use it as soon as possible. When laying a template under the paper, you can use the template like this with such a feeling so it can be used as a grid paper even with plain notes.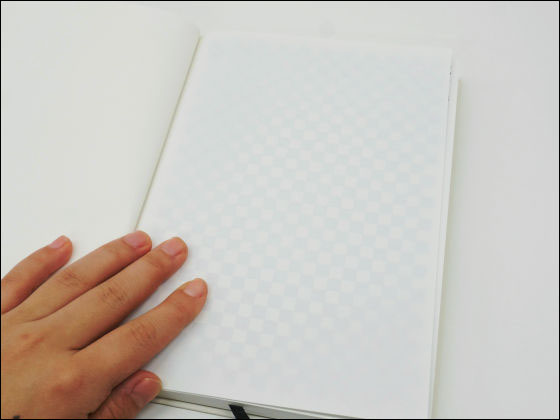 Afterwards it is possible to draw logo design etc easily by using the attached ruler. The ruler was written in centimeters on one side and the other one in inches notation.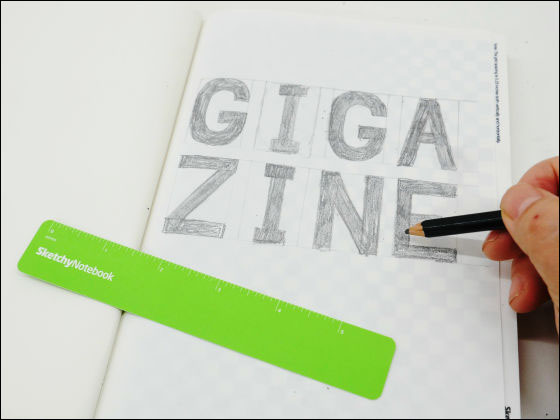 In addition, if you use journalist notes you can use ordinary notes.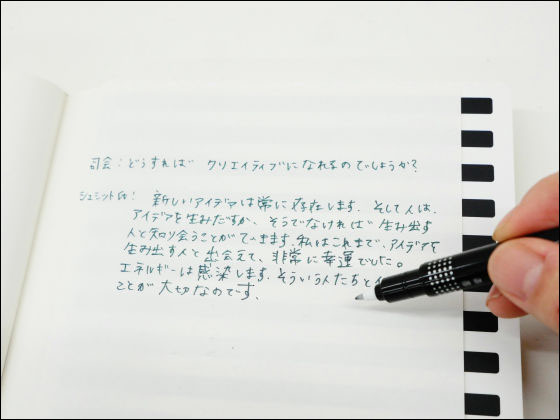 Turn over the template and turn it over vertically. You can take two methods of vertical writing and horizontal writing even on the same page.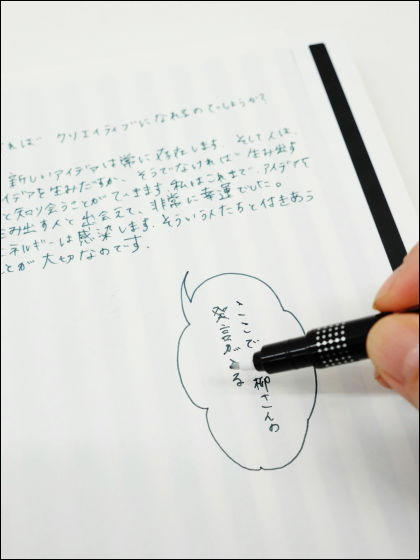 In addition, I tried using a template for smartphone application development. Since the smartphone screen of the template was divided into 8, it was designed to be balanced as drawing it as a guide.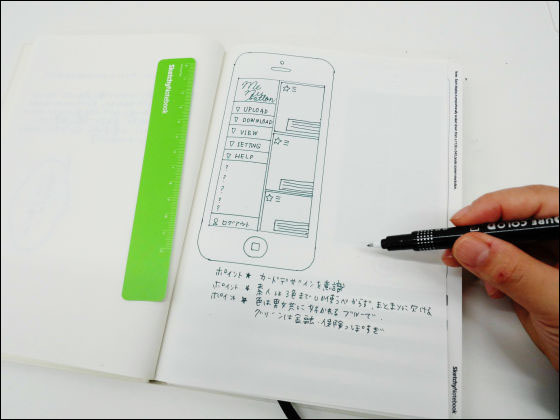 Furthermore, it is OK even if showing the change of the screen with three design drawings side by side.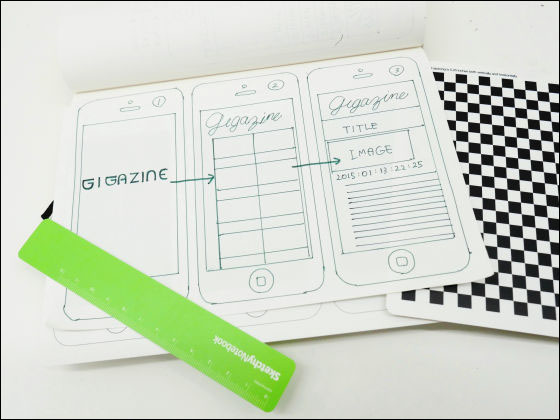 Other than that, templates for web designers ... ...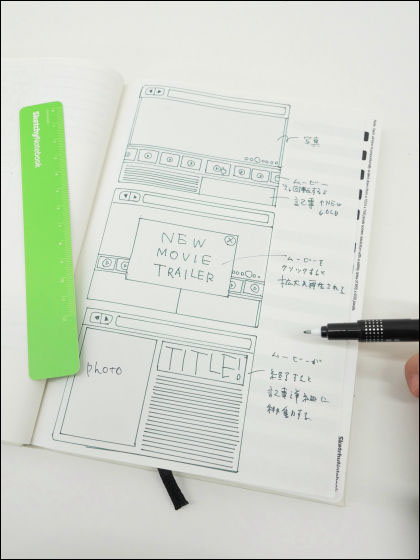 Two-point perspectives template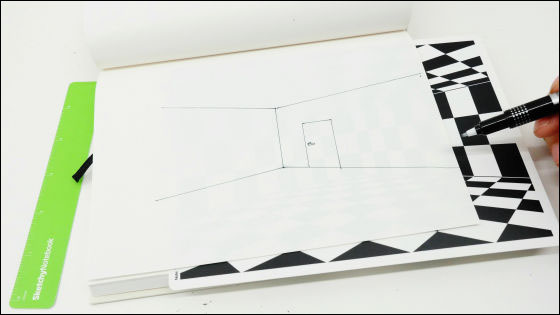 A storyboard for a film maker looks something like this.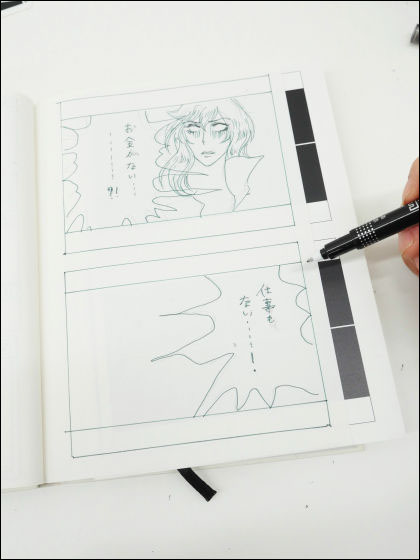 Paper was glueed so that one piece could be cut cleanly, so even when I wanted to give someone a tip of a note, I was able to pass it in a clean state as drawn on the memo pad.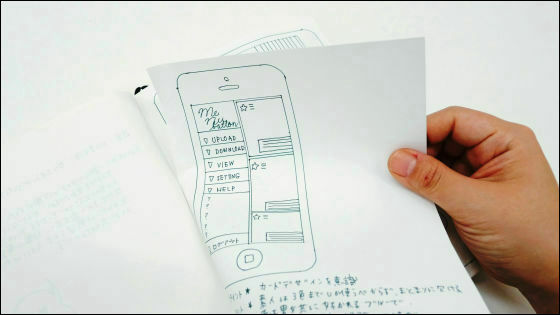 SketchyNotebook is currently accepting reservations,Template with full set "Master Pack"Is 35 dollars (about 4,200 yen), and when shipping to Japan is required a separate shipping fee of $ 10 (approx. 1200 yen) is requiredis.