Ultra thin & waterproof keyboard for iPhone / iPad / AppleTV "Keys-To-Go"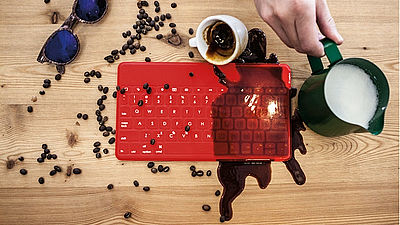 From iOS 8Third party software keyboardAlthough it is improving the operability of character input as it became usable, touch input can not be used as a keyboard of hardware again. Portable Bluetooth keyboards are on sale, but only 6 mm in ultra-slim and waterproof design, the keyboard corresponding to iPhone / iPad as well as Apple TV is Logitech's "Keys-To-Go"is.

Keys - To - Go - Portable keyboard for all iPads - Logitech
http://www.logicool.co.jp/ja-jp/product/keys-to-go-ipad

You can see what kind of keyboard "Keys-To-Go" is from the following movie.

Logitech Keys-To-Go, ultra-portable keyboard for iPad. - YouTube


The ultra-thin keyboard "Keys-To-Go" put in a bag filled with baggage.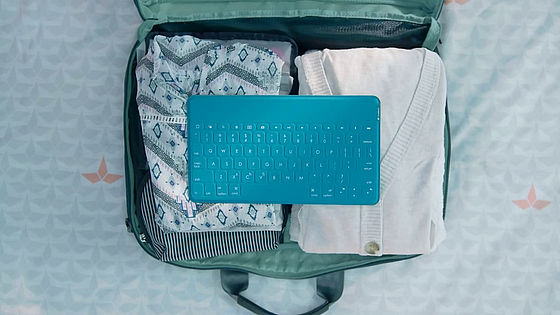 Because it is as thin as 6 mm, it can be stored in clothing and garment gaps.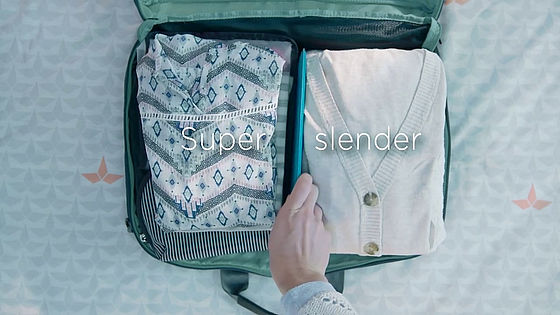 Even when you are enjoying tea time slowly at cafe etc ......



Take out Keys-To-Go from the bag and you can easily enter characters on the iPad or iPhone with the keyboard.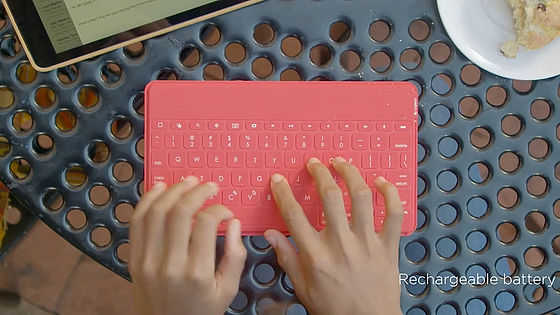 Because it is a slim keyboard, it is surprising that it can be stored in the side pocket of the backpack.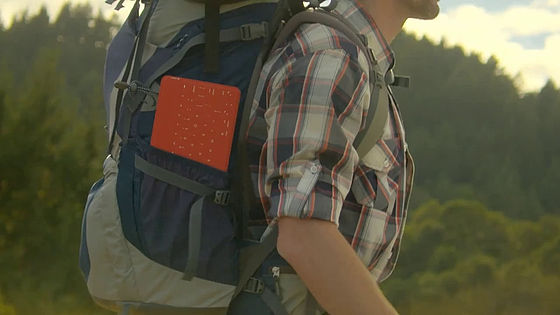 You can use the keyboard on iPhone or iPad even outdoors as it is.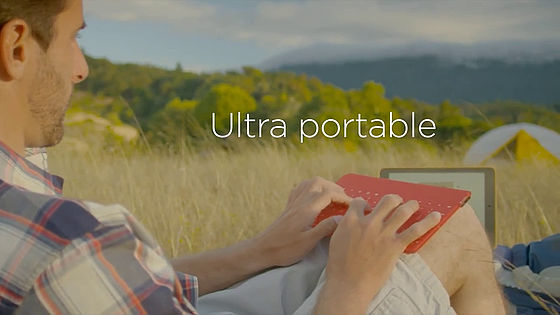 If you carelessly spill drinks, it's completely out if your ordinary keyboard ... ...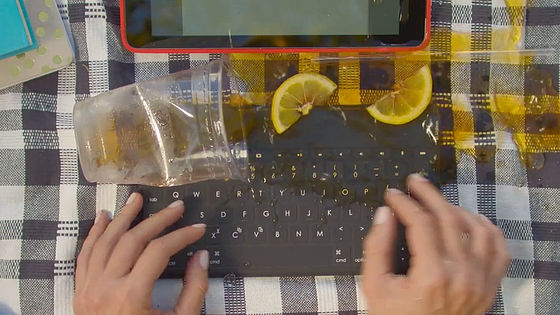 There is no keyboard groove, waterproof design that does not allow moisture to enter inside, just wipe cleanly OK.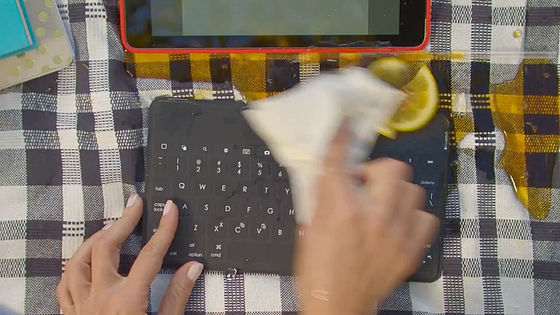 Because the buttons are arranged for each key inside as follows,Surface keyboardThere seems to be a feeling of keying more than a pressure - sensitive keyboard like.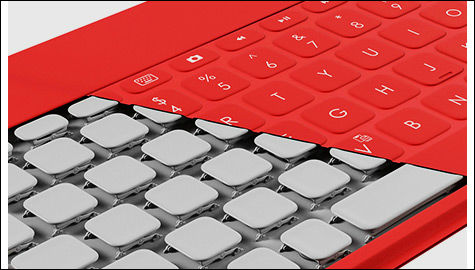 The size is 137 mm × 242 mm × 6 mm. The weight is 180 g, the color is all three colors of black · red · blue. The battery of the main unit can be used for 2.5 hours if it is fully charged, and a micro-USB cable for charging is also included. The available devices are iPhone / iPad / Apple TV. If you have "Keys-To-Go" that is convenient to carry, it should be useful not only for iPhone and iPad, but also for people who are having trouble with the remote control of the hard-to-use Apple TV.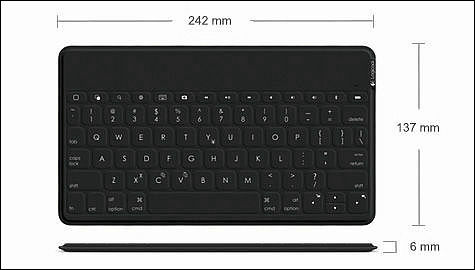 The price of Keys-To-Go is 8640 yen including tax.