"Mirai no Kokuban" project in which ordinary blackboards turn into interactive blackboards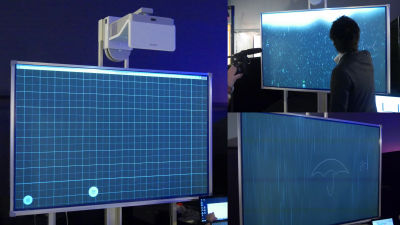 Many opportunities to touch even when I am a child or adultChalkWhenblackboardThe combination is a simple tool with a history far beyond 100 years. By attaching a dedicated device to such an ordinary blackboard, it is possible to project images and display interactive contents as "Mirai no kooba"so,Digital contents EXPOYou can see the actual operation at the venue.

Mirai no Koeban Project | DIGITAL CONTENT EXPO
http://www.dcexpo.jp/5514

"Mirai no Chikan" which is actually exhibited. It is a system in which a general blackboard and a device mounted on it are one set.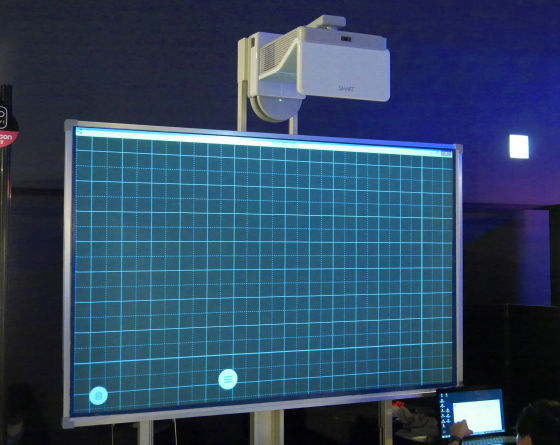 In fact, you can check the scenes using 'Mirai no kobukan' in the following movie.

Demonstration demonstration of "Mirai no kokuban" at digital content EXPO


The parts projected from the projector are lined up on the screen. Touch the menu button at the bottom left of the screen to open the folder where the file was saved.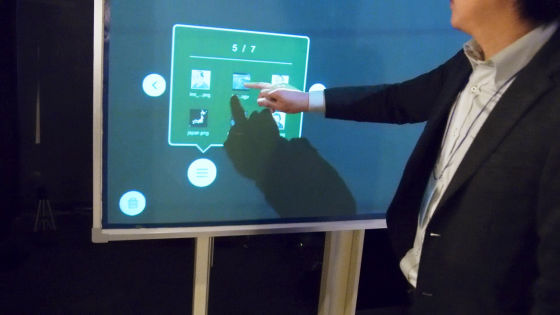 Then, when you moved the file "Kuu" by dragging and dropping, the file opened on the blackboard.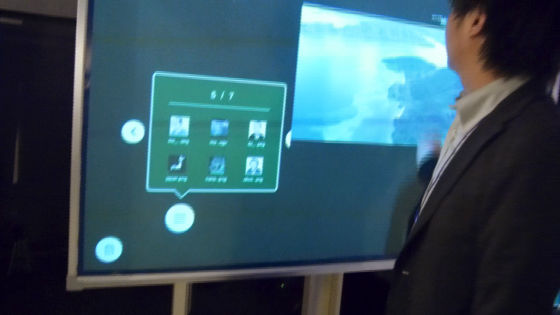 This file is a movie file. You can advance classes while watching actual moving images.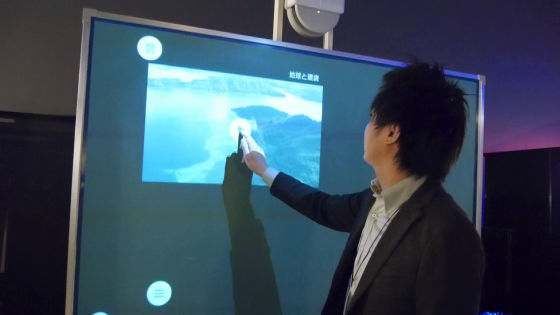 It seems to me that the state of the lesson that can be advanced while saying "Yes, this is the state of Okinawa ~ Exams" ~.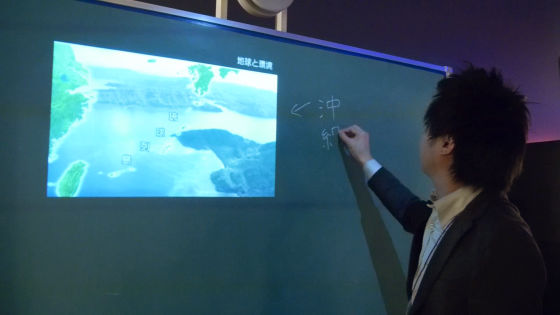 It was also possible to display more than one movie simultaneously.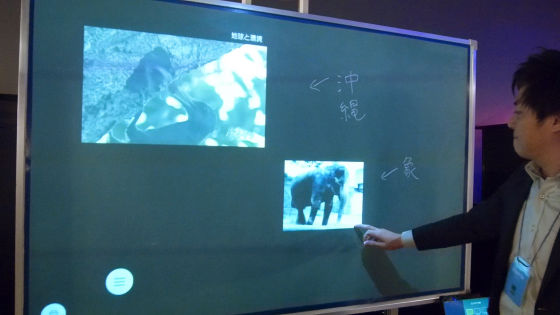 More interesting is like this. Chalk on the blackboard "rain"When I touched the letter by writing it, raindrops fell down from the top.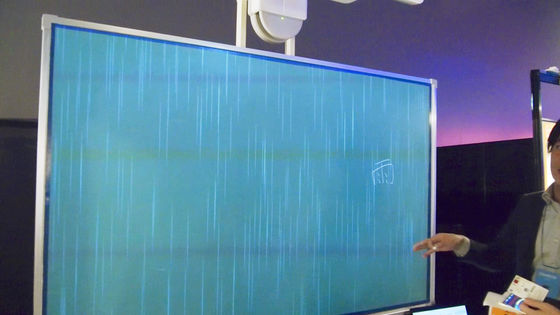 Then add "cloud" under "rain" and "cloudWriting the letter "...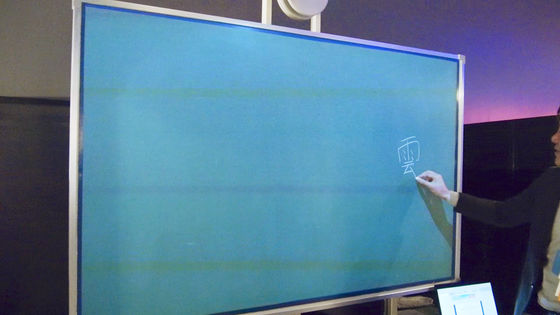 From the upper left of the blackboard, white clouds came flowing.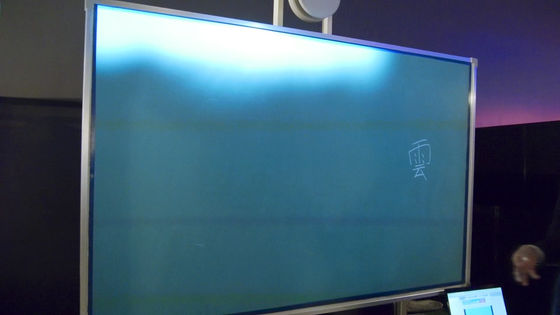 It is possible to see it in the following movie.

"Mirai no kamoban" is really raining when writing the word "rain"


"snowBut the snow is flickering in the same way.

When writing "snow" in "Mirai no Koban", the snow fluttered down


In addition, it became possible for rain to be obstructed by drawing an umbrella picture.

Writing an umbrella in "MIRAI no koban" will not get wet in the rain


What makes "Mirai no koban" realized is a dedicated projector and infrared sensor mounted on a blackboard.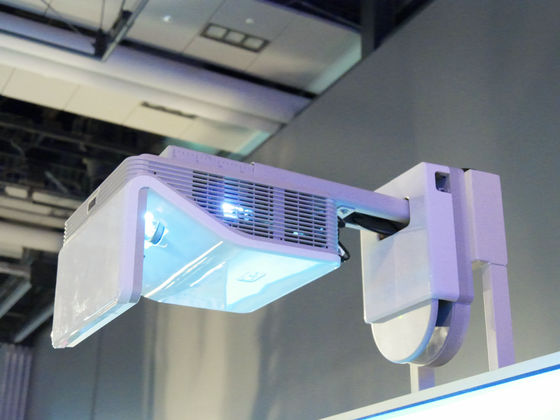 Infrared rays are irradiated directly downward, and the content is displayed by sensing the movement of the hand on the blackboard.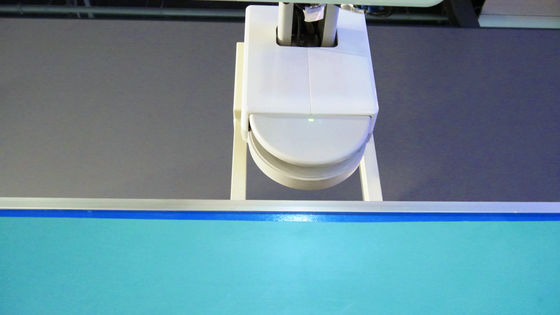 What is at the heart of notebook PC and dedicated software.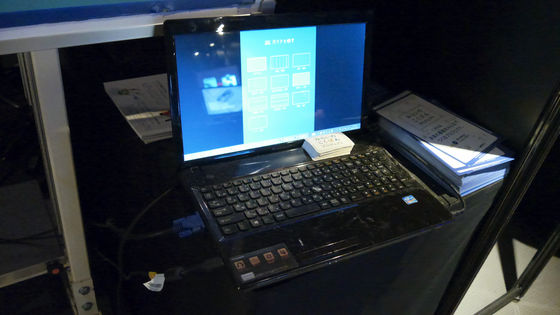 It seems that it is also possible to manipulate content using smartphones.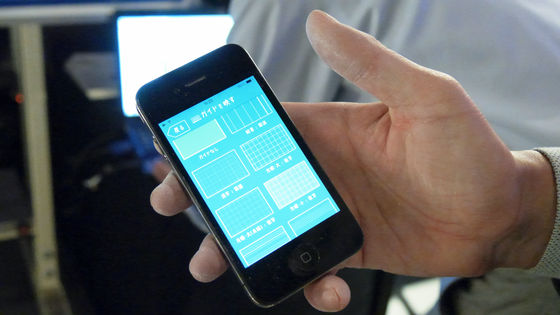 Not only content such as movies, but also such grid patterns are displayed ......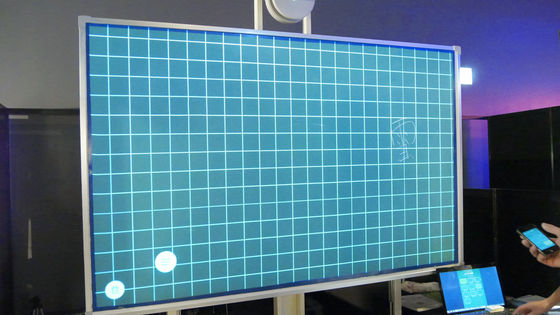 If you show the staff, the usual classroom changes to music room quickly.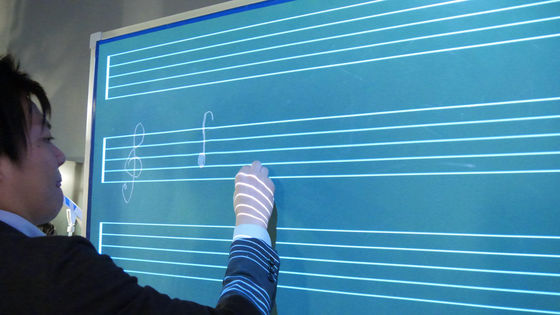 By displaying the vertical line, it became ideal for the Japanese language class.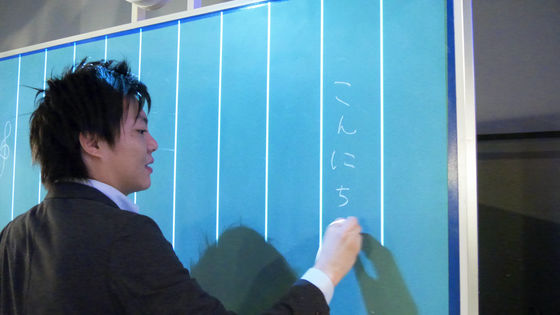 In the official movie below you can check the details in more detail.

Mirai no Muko Project


"Mirai no Tonbagu" is being developed intensively while taking in opinions of various people. If you get a good idea, if you tweet from the official page below, it may be realized in real, so check out who is interested.

Mirai no Muko Project
http://www.mirakoku.com/