The existence of "iPad Air 2" and "iPad mini 3" is found in Apple's official iOS user guide, and some of the new functions are also revealed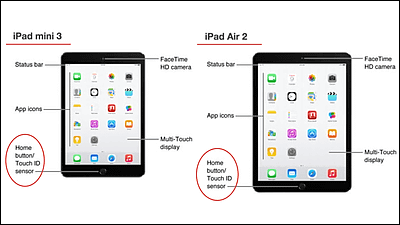 A recital held by Apple from 2 o'clock on October 17, Japan timeAlthough it was rumored that a new iPad and a new iMac will be announced in the inside, apparently it seems that iPad Air 2 · iPad mini 3 seems to be scheduled as a new terminal.

'IPad Air 2' and 'iPad mini 3' with Touch ID & amp; Burst Mode confirmed, show up early in iTunes | 9to5Mac
http://9to5mac.com/2014/10/15/ipad-air-2-and-ipad-mini-3-with-touch-id-confirmed-show-up-early-in-itunes/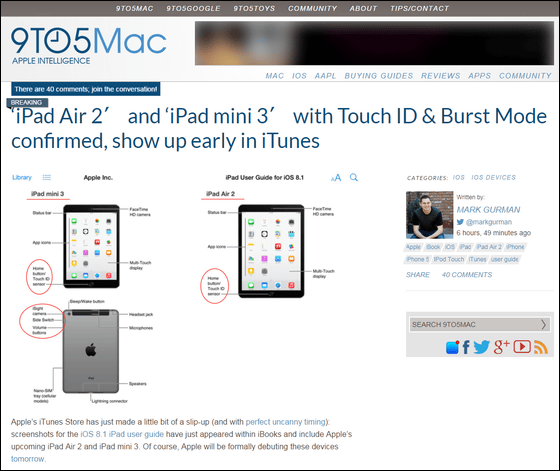 ITunes - Books - iPad User Guide For iOS 8 by Apple Inc.
https://itunes.apple.com/us/book/id917481145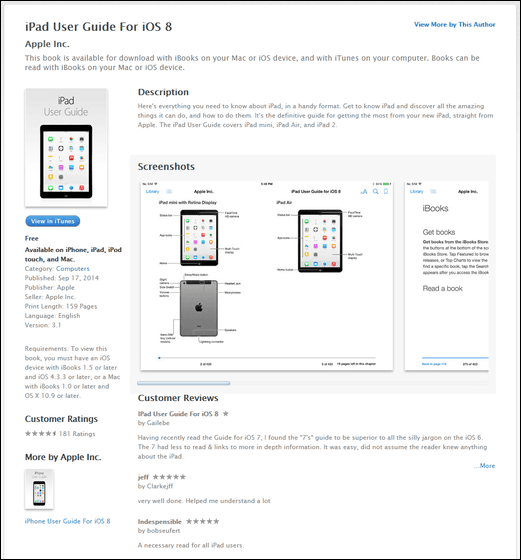 The source was the user's guide that Apple has issued. In the guide, the part name of the terminal and its function are explained, but it was incorrectly published the page of the user's guide for iOS 8.1 which posted iPad mini 3 and iPad Air 2.

According to 9to5Mac, it is clearly stated that the iPad mini 3 and iPad Air 2 have the Touch ID sensor mounted on the home button in this way.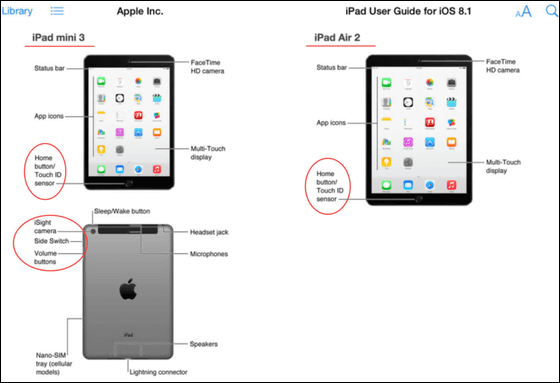 The iPad Air 2 can use the burst mode installed from the iPhone 5s.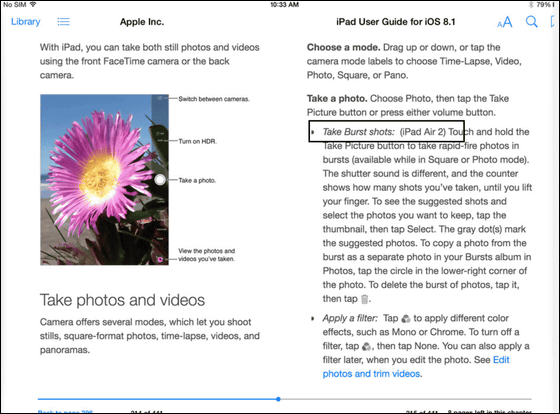 Please be aware that Apple notices this and withdraws the guide, and now even if you press the "free" button in iTunes to install ... ...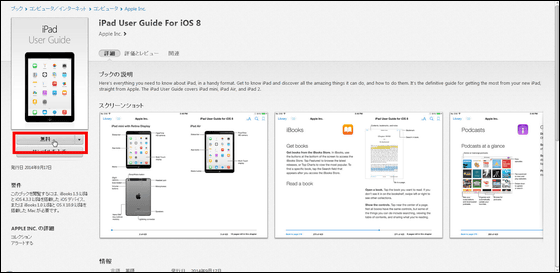 The message "This item is temporarily unavailable at the moment" is displayed.