Why did Google decide to regularly hire security guards outsourced to the outside?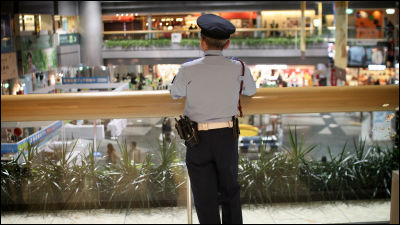 ByMIKI Yoshihito

Google is known for giving engineers a very blessed work environment with a corporate culture that emphasizes freedom, but there are times when the friction with local residents is a problem because of envy of their environment. When it becomes a gigantic enterprise like Google, it is necessary to make a contribution to the community, and Google is also looking forward to that way positively. As part of such a move, Google has strengthened its policy of regular employment of security guards outsourcing to security companies until now.

Google to Make Security Guards Employees, Rather Than Contractors - Digits - WSJ
http://blogs.wsj.com/digits/2014/10/03/google-to-make-security-guards-as-employees-rather-than-contractors/

Google operates a shuttle bus that carries employees to the Silicon Valley office and buses with a comfortable net environment on commute are very popular with engineers and now it is over one quarter of the total Employees are using it. However, thanks to a comfortable commuter shuttle bus, Google employees can now live in a wider area as well as around the office premises, so there is some minor friction with local residents in some places I will.

Demonstrations opposed to employee shuttle buses such as Google frequently occurred, collection of usage fee for bus stop - GIGAZINE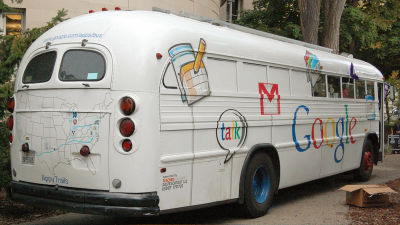 Google's head officeGoogleplexThere are still around the Silicon ValleyjungleThere are areas where people who are forced to live a poor life gather as much as there is a homeless camp called "I get the highest average salary in the nationThere is a "gap problem" such as the rise in the rent quota of the surrounding area as a result of the influx of Googlers said to be called.

In the following movies, the figure of the local people who protests against Google by tapping the model of shuttle bus of Google is reflected.

SFPD does not like pinatas - YouTube


Due to the frequent occurrence of extreme demonstrations, Google has increased the number of security guards that had been deployed in the office, but until now, 200 people who had been dispatched from Security Industry Specialists (SIS) It is a policy to accept more contracted security guards as full-time employees working at Google headquarters,Wall Street JournalIt was clarified by the interview. In addition, guards regularly hired can receive Google's welfare welfare service such as health insurance, retirement allowance, office medical service and free meal.

Google's office impossible creative Google photo & movie in Switzerland - GIGAZINE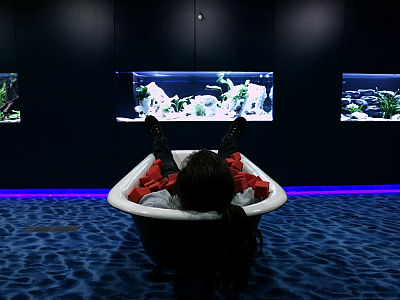 At the same time that Google terminates the security consignment contract with SIS, it plans to re-enter employment contract in the form that it takes over the security guard who was newly dispatched from SIS, Tom Seltsz of SIS said " We will continue our partnership in terms of security. "

The reason why Google decided on regular employment of security guards, which is economically more expensive, is considered to be a necessary social service in order to continue business activities. Alfredo Fritsz of the Silicon Valley service industry union has been approaching the high-tech industry giant over several years and welcomes Google's policy, "Goolge's decision is the first step in the right direction" doing.

As part of our efforts to actively hire minorities such as women and colored people in June 2014,Disclosed ratio of employee's gender ratio and raceAs a result, it is clear that Google's influence in Silicon Valley is significant as Apple and Facebook followed Google's activities, and it is possible that other IT major companies will follow Google's movements in the future.

However, according to the report of the think tank published in August 2014, the median of salaries of high-tech enterprises software developers is wage hourly wage 63 With the dollar (about 6800 yen), the efforts of IT companies like Silicon Valley, including Google and others, seems to continue to continue to respond to the friction over "disparity" (Atsuki).
in Note, Posted by darkhorse_log