Microsoft acquired "Minecraft" developer for 268 billion yen, what is the background?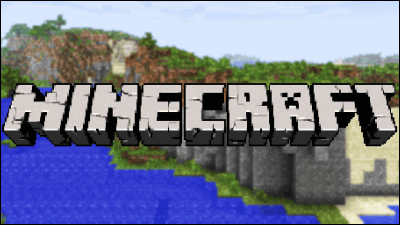 ByBagoGames

After being released as an indies game for PC, the game which developed to every platform and grown until becoming popular all over the world is "Minecraft"is. Microsoft agreed to acquire Mojang which is the developer of Minecraft, and attention is gaining attention in the future direction of Minecraft.

Minecraft to Join Microsoft
http://news.xbox.com/2014/09/games-minecraft-to-join-microsoft

I'm leaving Mojang | notch.net
http://notch.net/2014/09/im-leaving-mojang/

Yes, we're being bought by Microsoft
https://mojang.com/2014/09/yes-were-being-bought-by-microsoft/

You can see how Minecraft is popular games by looking at the sales chart below. The blue line shows sales of the PC version, which has continued to rise slightly from the release in October 2010, and the momentum that the cumulative sales volume reaches approximately 17 million in August 2014. On the other hand, in orange Android / iOS version, sales in April 2014 exceeded 20 million books. Furthermore, although it is not shown on the graph, sales are also good with PlayStation 3/4 / Vita / Xbox 360 / One, and you can see how Minecraft is a monster-class game by matching all platforms.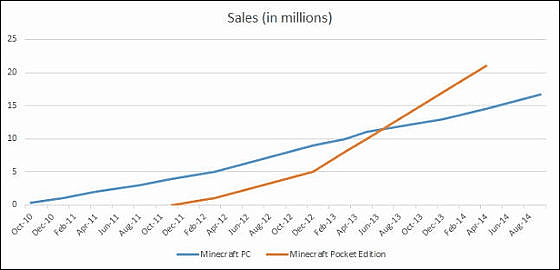 With the popularity all over the world, Microsoft has decided to acquire Mojang, the developer of Minecraft, who has established immovable status as a box garden game now. The acquisition amount is 2.5 billion dollars (about 268 billion yen), and the transaction is scheduled to be completed within 2014. According to Microsoft, the development team of Mojang is a game "Halo"Forza Motorsport"Fable"As with the development team, we will join Microsoft Studios and continue development. Also Minecraft will continue to be offered on other platforms as before.

In acquiring Mojang, Microsoft CEO Satya Nadera said, "Games are deployed on PC platforms, consoles, smartphones, and billions of hours are spent on games every year, and Minecraft is in the game franchise We have not only stayed but have grown into an open world platform supported by an active community and have great potential for both the community and Microsoft. "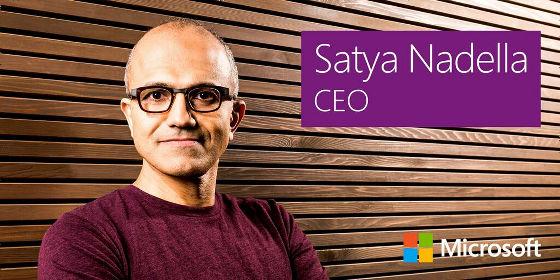 ByTecnomovida Caracas

Mojang explained to the user about "acquisition history" and "the future of Minecraft" on the official page. Marcus Persson (common name: Notch) who is a developer of Minecraft and founder of Mojang said that "it is the limit to take more responsibility to operate Minecraft and Mojang, which have grown to global scale," It was said that it was sold. Mr. Persson has left the development team of Minecraft for several years and is devoted to a smaller scale project and it was a great pressure to own Minecraft. In addition, for the project other than Minecraft underway at Mojang, "I do not know now, I will tell it as soon as new news comes in."

Mr. Persson, developer of Minecraft, made a statement on the official blog. In the statement, "I am fun to make games, I love games and programming, but I do not think that developing games should be a huge hit, I do not mean to influence the world. When I burned up with the terms of use problem a week ago, the flames of fire had turned to me, because I could not understand the reason why I was confused, I was not a presence with a fan but a symbol I do not want to become a symbol of responsibility of the big thing called Minecraft.I am not an entrepreneur but a CEO, I'm just an otaku programmer who wants to say my opinion on Twitter, Minecraft became too big, revealed that Mr. Parson did not move in the direction desired.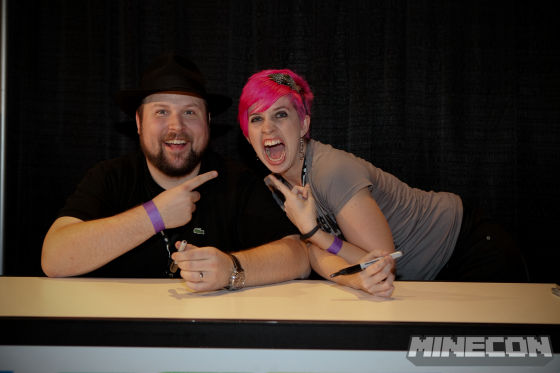 ByMojang Team

In the future, Mr. Parson will leave Mojang and concentrate on small game development project. "If small projects are about to get big, I will let go soon," What kind of expansion will be shown by Minecraft and Mojang who left Mr. Persson's hands as acquired by Microsoft , It is also a hot topic in the future.