Unknown world behind the fast fashion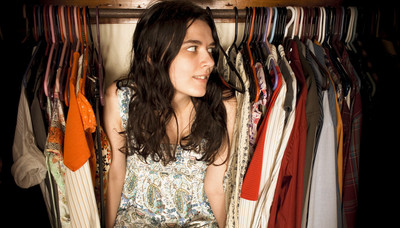 ByRachel a. K.

The form of mass production and mass consumption of clothes in a short cycle is analogous to fast foodFast fashion"In Japan, it was also named the top ten of the 2009 New Year / Trendy Language Grand Prize. Fast fashion that accelerated rapidly is said to be a two week cycle now, but Christian Moon, an anthropologist is closing in on why fast fast fashion has emerged so much in the first place for its true reason.

The Secret World of Fast Fashion - Pacific Standard: The Science of Society
http://www.psmag.com/navigation/business-economics/secret-world-slow-road-korea-los-angeles-behind-fast-fashion-73956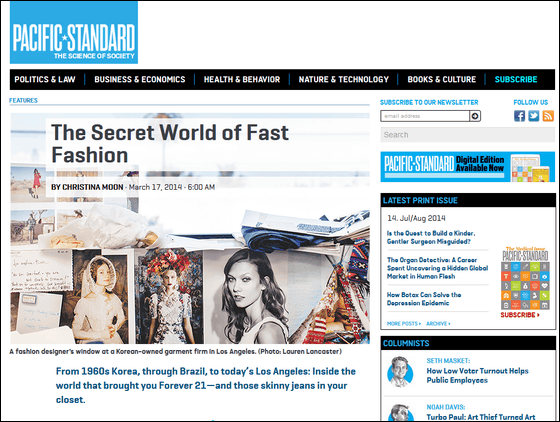 ◆ 1. What is Fast Fashion
Until now, the trendy fashion was of wealthy and slender people who live in urban areas, but in recent years the price of clothing that kept trends dramatically cheaper and everyone can purchase it. The blouse announced at the Paris fashion show is quickly stolen, it is sold in various cities in the United States after being repaired in a wide range. Fast fashion, which was said to be a three - month cycle, is a thing of the past, recently the trend has only two weeks.

When the word "fast and fashion" appeared in the media, I got a lot of attention but I did not give enough explanation as to how much this change brought about such a big change. First of all, why did such a change occur?

To this question, fashion brand "ZARAParent companyInditexAs seen in the revolution in the manufacturing process, the opinion that a top-down approach by a huge enterprise was born, and the opinion that the speed of complicated manufacturing system has increased in accordance with the liquidity of social media is rising .

But still, the question remains. Who is designing and manufacturing clothing in the United States, how much manufacturer exists to unify the design, distribution and manufacture of fast fashion, and quickly produce a large amount of clothes?

Famous for families with fast fashionForever 21there is. It has 630 stores throughout the world, with over 35,000 employees and over $ 3.7 billion (about 380 billion yen) in 2012 revenue. Anthropologist Christina Moon visits the church where Korean American Don Chan attended, establishing Forever 21 called Ttokamsa Home Mission Church in Los Angeles, I notice something there is. There are Korean fast fashion workers gathered in the church, and many partnerships with Forever 21 are Korean families who make a living by fast fashion.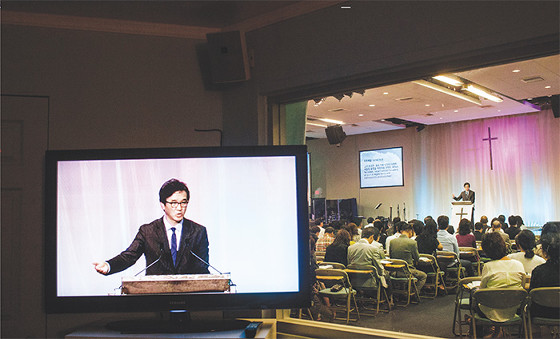 Korean people who are engaged in fast fashion living in Los Angeles design clothes and compile workers who manufacture clothes in China and Vietnam, and Forever 21Urban OutfittersWe will wholesale clothing to famous retail stores in the USA, etc.

In New YorkParsons University of Fine ArtsMoon who was a lecturer at ___ ___ ___ ___ 0 ___ ___ ___ 0 ___ ___ 0 ___ ___ 0 These students learn about the fashion market and design in New York, and after returning to Los Angeles, help the parent's business. Corporate innovation is told as an important element of fast fashion, but I thought of the possibility that they are actually the drivers of fast fashion.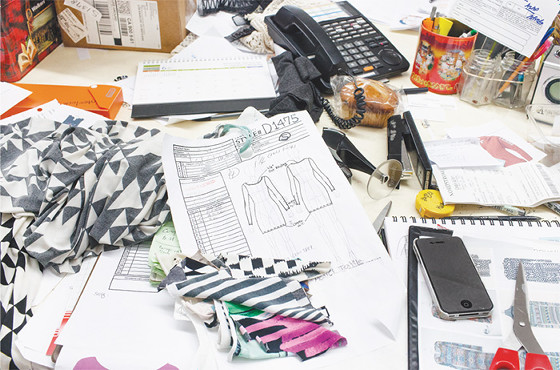 ◆ 2. The beginning of Forever 21 and until the emergence of fast fashion
America's center of fast fashion is the area near the downtown of Los Angeles called the Jobber Market. This market called Jobber was originally made by Jewish and Iranian peddlers, wholesalers and wholesalers selling clothing for the masses. In the fashion area at that time, I was selling out-of-trend clothing etc, but today, Korean and Mexican people work and become a new business place to design and manufacture for famous enterprises .

In the market, a 1/2 story building with a mannequin wearing clothes just arrived from Asia in the glass window of the show window is lined with roads and the streets are crowded with shoppers and deliverers. A Korean couple has a consistent style showroom with their children, Mexican couple are working as salespersons and packing staff, but they are all new to the rest of America I am dressed in fashion.



Officially, the Korean apparel business registered in Jobber Market is about 3000, but according to the surrounding residents about 6000 manufacturers are crowding together, it is very difficult to measure the actual size of the market It seems to be difficult. The scale of the project ranges from personal management to millions of dollars (hundreds of millions of yen). In the market there are always rumors about who has secret huge warehouses and who has small but flashy showrooms.

This market was not made recently, what was made by immigrants over 50 years has changed to a huge market in recent years.

Industrialization occurred in Korea and started to make clothes for overseas markets such as the US It was an event from the 1960s to the 1970s. At that time, many people worked in the factory in the town and in the country, yet many people migrated abroad because people's life was poor and still an overwhelming military regime. Most of the destinations of them were America and South America such as Brazil and Argentina.

Because of the relationship between words and money, most Koreans who came abroad came to work with a home country to fabric or sell clothing or sell clothing. Korean immigrant clothing market plays a big part in Sao Paulo · Buenos Aires · Guangzhou · Los Angeles · New York etc. Mike Lee, a Korean fashion entrepreneur who came from Los Angeles from Brazil, said, "When we all graduate from college I am going to get a job related to clothing because it is the only way to learn about business and gather information easily because everyone who is selling clothing in Sao Paulo is Korean. "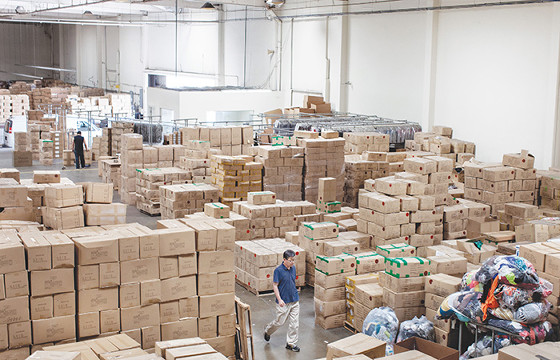 People who migrated to Argentina and Brazil will move to Los Angeles for reasons of currency crisis and education for infrastructure and children as the 1980s to the 1990s age. These kids will move America 's fast fashion.

Immigrants who built shops in the clothing market in Los Angeles in the 1990s understand how to make a pattern tailored to quality from several decades of industrial experience, and Korean clothing workers working in Brazil, China, Vietnam, etc. People had a connection with people. What they were missing was the ability to communicate with American culture, the sense to make a beautiful design, and the ability to connect with American retailers. In the 2000s, many clothing businesses fail for various reasons. A garment factory, a cutting studio and an insignificant manufacturer of Korean people were crushed by big waves and the manner of industry changed.

The days the store receives orders for basic designs that shops can sell for several seasons are over, and major retailers will outsource more complicated detail clothing without having to design themselves. "Even though any prints of the pattern were sold just as the head and sleeve holes were attached, it was sold as" shirt ", but now the clothes are" designed "" is the designer for Jobber Market So Yun word. Only the business with the fashion sense of trends survive, the influx of Korean people has increased further, competition has become murderous momentum.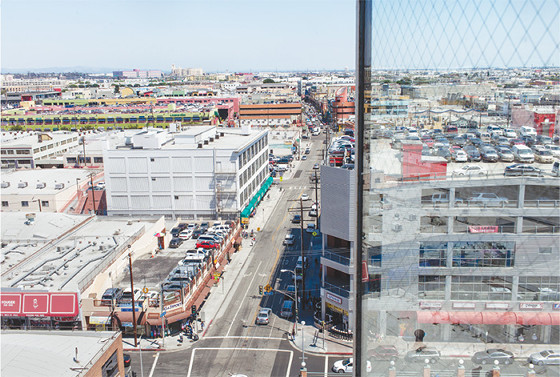 In the 2000's, Korean immigrant children grew and attended university to learn business / marketing / design etc. They jumped to schools around the world like Paris, London, Milan, Los Angeles, New York. And the children who returned to Los Angeles have undergone a multidirectional change such as rebuilding the brand of their parents, renovating the logo, constructing a showroom to appeal to American buyers, establishing a clean website, etc. started. Thanks to their native language skills and Americanized cultural identity, it became possible to trade with retailers and department stores and the old market became the place to handle the latest fashion.

Almost all of the apparel cycle will change under the fashion business conducted by Korean people such as design, manufacture, logistics, wholesale and marketing. Each family business that gained trust increased the efficiency of the international manufacturing process and the creativity explosively increased due to competition among young Korean immigrants.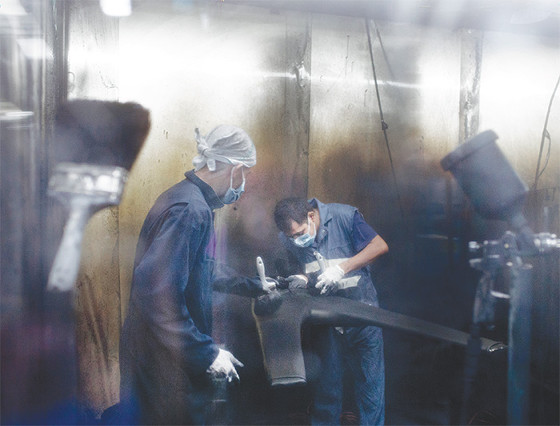 Forever 21 was also a shop where Los Angeles is located in 1984, but by the year 2001 it has expanded its stores to 50, and even after that it provided a new design that captured the latest trends almost every day I have increased the number of supporters as being. Forever 21 was a successful secret, a cycle of constantly changing style was born from Jobber Market.

◆ 3. To make a living with fast fashion
For general retailers watching the 3 month cycle in fashion, Forever 21 picks designs from Jobber Market to buy every day, clothing will be shipped the same day. If you do not agree with the price of the seller, you can see the next shop. Similar clothes are sold cheaper there.

Currently Forever 21 has a warehouse abroad in response to international expansion, but still has several warehouses in the Korean market as well. Forever 21 also sent people to Jobber Market and similar overseas markets to check what is trendy. In fact it sometimes buys clothes at the market.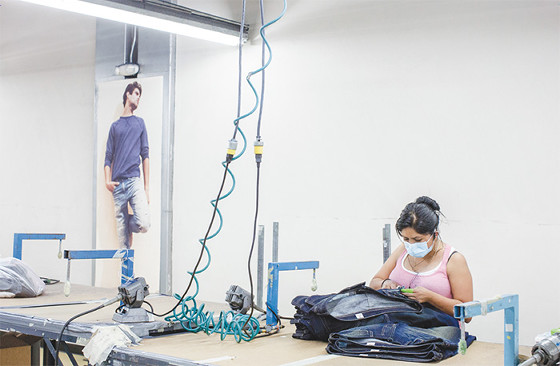 What is important in talking about fast fashion is that it did not arise from division among generations in the Korean fashion business, but also from new distribution in the industry, that is, located at the bottom of the manufacturing cycle It was that the Korean-Mexico families who were doing important roles played a role in manufacturing.

However, consumer demand for Los Angeles' Jobber Market, the supplier of fast fashion, is unpredictable and the market is very fickle. Wholesalers are dependent on the prices offered by retailers and their families must make investments and manufacture what they do not know whether they can sell or not, "It sounds like they are gambling at the casino" I will talk about work.

On the other hand, the clothing area in Los Angeles of the fast-fashioned era where quality is guaranteed also appears in YouTube's "Howl Video". Howl video is a genre that a young woman who performed shopping performed a decorating ceremony in front of the camera and showed what he purchased. The famous host said "I bought jeans in front of the camera, saying that I bought a denim for $ 6 (about 600 yen)" at Forever 21, but this is a cheap product penetration and easy satisfaction · Stylish disposable It is caught as an example to illustrate the new dynamics of fashion consumption, a product.

The picture below shows Alice Moon, a teens girl with a family who earns a living by fast fashion. Her room is similar to the girls' rooms that appear in howl videos, decorating walls with clothing and fashion model clippings and using the word "fashion" written with bubbling letters on the wall I hang it.H & MAnd Zara · Forever 21 purchase bags and clothes are put here and there and unused items can be seen inside.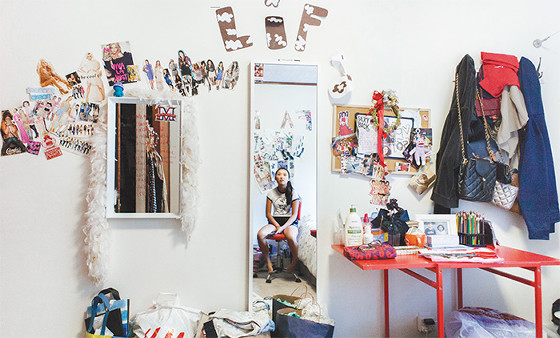 Alice is a tea citizen of Ttokamsa church and his family is doing business at Jobber Market. Alice, a fashion business close to him since childhood, said he would like to learn about fashion design at a person after graduating from high school.

Alice's mother plays the role of a designer within the family and Alice travels with Paris, Milan, London to accompany her mother and watches the fabric and watches trading. It is said that traveling for such fashion research is making sure not to be late for international trends. Alice will become part of the family business as well.

According to Mr. Moon, Alice who wore a T - shirt with skirted shorts and a baseball illustration depicting his hair in a ponytail seemed to be fashionable without effort. These costumes should have appeared in the Howl video somewhere in the vast internet, but it is definitely what Alice family made.