A chart showing how important the iPhone is to Apple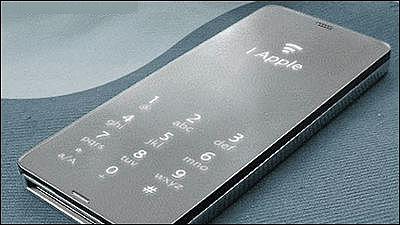 ByYun Jie Dai

According to the performance announcement made by Apple in the beginning of fiscal 2014,The share of iPhone in Japan is 69%Although it was said that it extends to,Jackdaw ResearchProfit charts for iPhone, iPad, iPod, Mac, and accessories from 2001 through 2014 that were created, have been announced and it is obvious how the iPhone is an important device for Apple.

Chart: Apple's Revenue - Business Insider
http://www.businessinsider.com/chart-apples-revenue-2014-7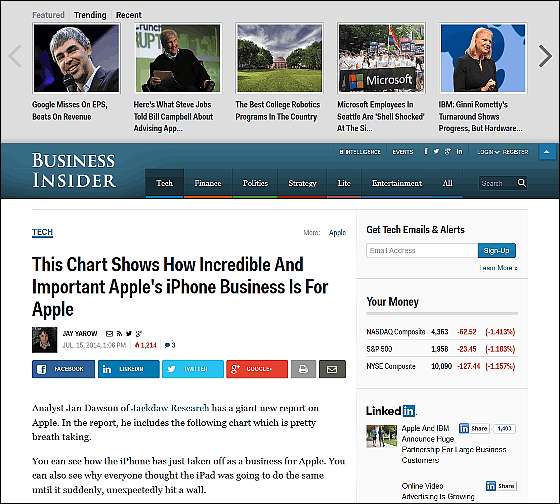 Below is a line chart of sales by device from 2001 to 2014. The iPhone released in 2007 shows outstanding profits, and the graph is rising sharply at a steep angle. You can see that the difference is about twice to nearly 10 times that of other contents.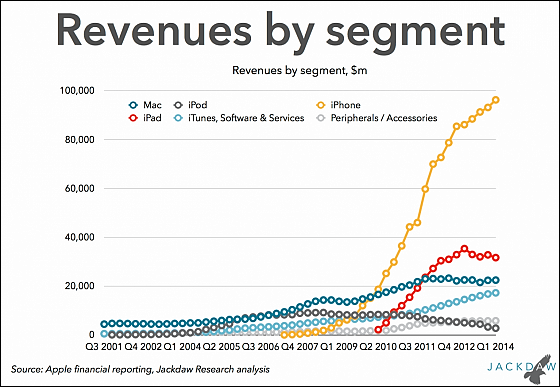 IPad also shows momentum at the same time as the iPhone, but it seems that it is stagnating from around 2012, and it has transformed from the PowerBook G4 released in 2001 to the MacBook series as of 2014, iMac, Mac Pro Although Mac is not as rapid as the iPhone, it continues to rise in continuing profitability.

In addition, we have steadily increased sales of iTunes and software, and as of 2014 it has risen to almost the same level as Mac revenue.Achieve over 1 trillion yen sales on the App Store in 2013It was reported that it was reported that sales of applications and music data are also becoming important earnings content of Apple.

The iPod is inversely proportional to the momentum of the iPhone and its profit has declined year after year, and it finally fell to the same extent as PC peripherals and accessories. Although it is an iPod that has an impression that it temporarily faded in an explosive fashion, it is surprising that it is just a slight overtaking of the profit of Mac even at the highest even if it is on the graph.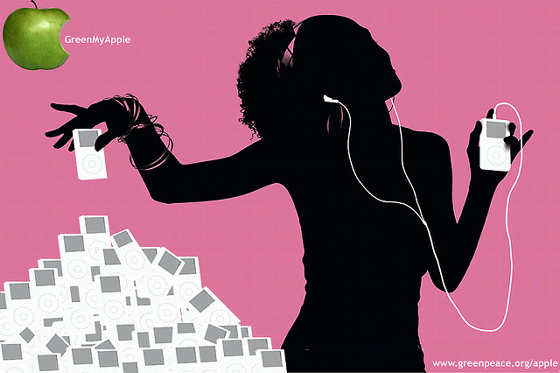 ByBrian Fitzgerald

In addition, it is said that the new iPhone called "iPhone 6" will also appear in the fall of 2014. IPhone is responsible for the majority of Apple's revenue, but since it is a device that is not allowed to fail,IWatch which is expected to be released around autumnApple's proposition is whether or not it can collapse one strong condition.