In opposition to "anti-Amazon law" which Amazon prohibited shipping fee, "shipping fee 1 yen"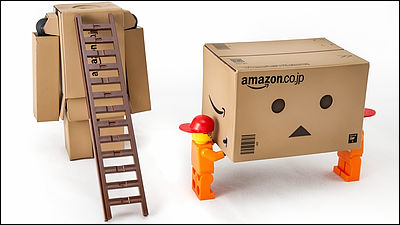 ByWilliam Warby

The so-called "anti-Amazon law" that banned free shipping on online bookstores to protect the bookstore in the city finally passedAlthough it has been executed since 7th July in local time, Amazon has kept the shipping fee to the lowest price by saying "I do not have to be free"? It is fully motivated.

Amazon stays in the law with 1 cent to book delivery charge - Telecompaper
http://www.telecompaper.com/news/amazon-sidesteps-french-law-banning-free-book-deliveries--1024736

Amazon Counter - Attacks French Ban on Free Deliveries - NDTV
http://www.ndtv.com/article/world/amazon-counter-attacks-french-ban-on-free-deliveries-556621

Amazon Shelves French Book Discounts - WSJ
http://online.wsj.com/articles/amazon-shelves-french-book-discounts-1405006355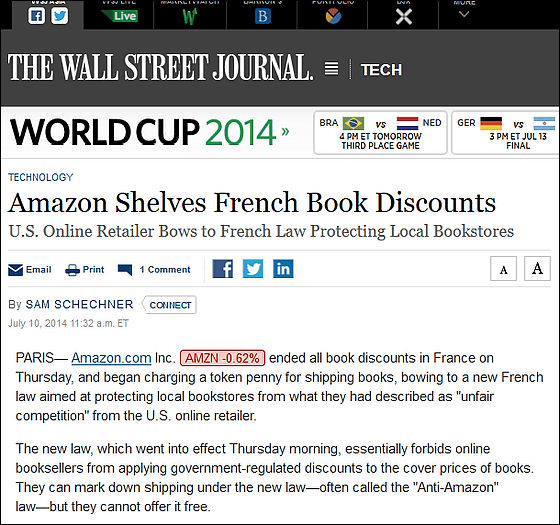 The new postage set by Amazon in France is "1 Euro centsBy converting at the time of article writing, it is about 1.38 yen. In other words, in order to combat free shipping ban measures, shipping costs are only taken for 1.38 yen.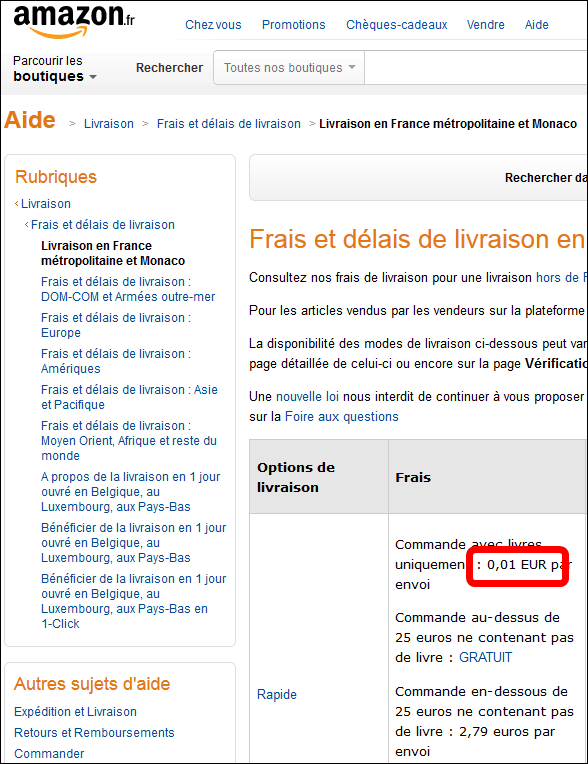 "Frequently asked questions" was updated on the French version site of Amazon, "Unfortunately we are not allowed to deliver the book for free shipping.Therefore, as a shipping fee of 1.38 yen per order I have decided to add up. "

In addition, this "anti-Amazon law" seems to protect things such as weak small individual operation book stores in France.