Second-hand smartphone that can be purchased on the net turned out to be personalized information unlimited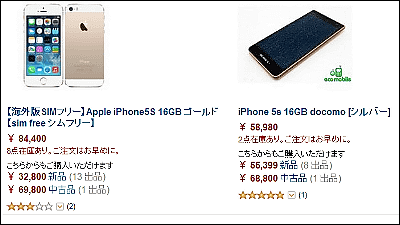 Many products are traded everyday on Amazon, eBay, Craigslist and other sites where users can buy and sell items. One of the items traded most frequently among them is a used smartphone and sells anti-virus softwareAbastAccording to the investigation, 80 thousand users are registering on the sale list every day to try to sell unnecessary smartphones to other users. Although second-hand smartphones traded at high prices are attractive items for users to sell, when Avast actually purchased second-hand smartphones and inspected them, many smartphones were in a state where they could withdraw any number of personal information.

Avast! Blog »Tens of thousands of Americans sell themselves online every day
http://blog.avast.com/2014/07/08/tens-of-thousands-of-americans-sell-themselves-online-every-day/

Avast got 20 used smartphones on auction site eBay. Although data was manually deleted in either case, by using data recovery software, we succeeded in restoring data that was supposed to have been erased.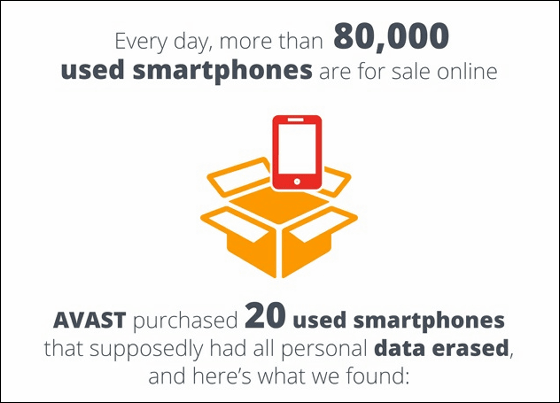 As a result, the image data that could be recovered from the 20 second-hand smartphones has reached 40,000 files in total. It seems that there were more than 1,500 pictures of family and children, more than 750 pictures of naked women, and more than 250 self-nude pictures of men who are considered owner.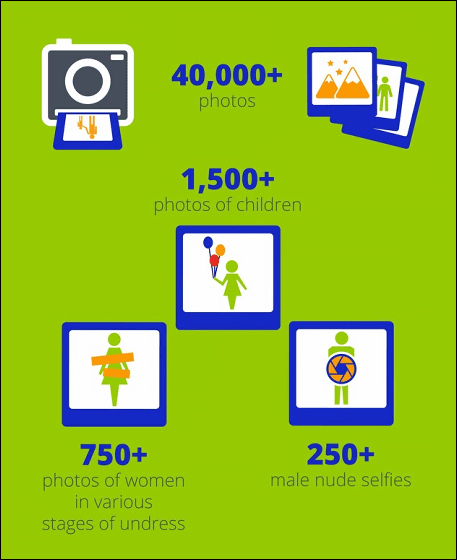 There are over 1000 search records of Google.




More than 750 mails and texts that were supposed to have been erased, more than 250 accounts registered in the address book have been recovered without problems with dedicated software.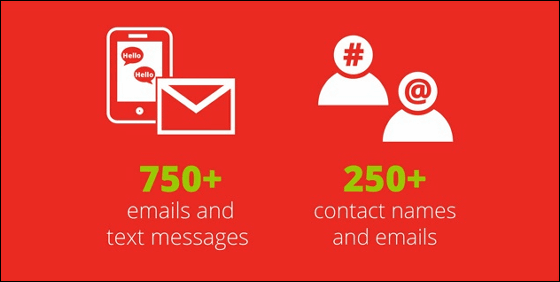 In addition to a total of 4 IDs of original owner ......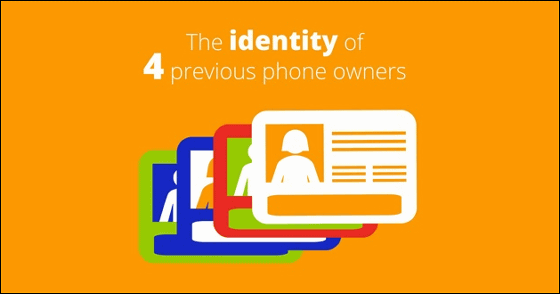 One bank loan application form has been restored.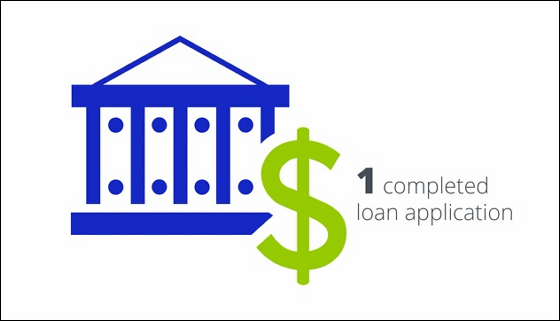 Abast said "The data that could be recovered from 20 smartphones is too much to access the SNS that the owner is registering, or to create a credit card with the owner's name, and the criminal's appearance "We are alerting users who are selling unnecessary smartphones on the Internet. The data deleted manually by the user can be easily recovered using the data recovery software, so it is necessary to completely delete the data from the terminal with dedicated security software or mobile application.

Japanese Amazon and Yahoo! Even in an auction, etc., many used smartphones are traded, but when selling unnecessary smartphones, enough attention is needed.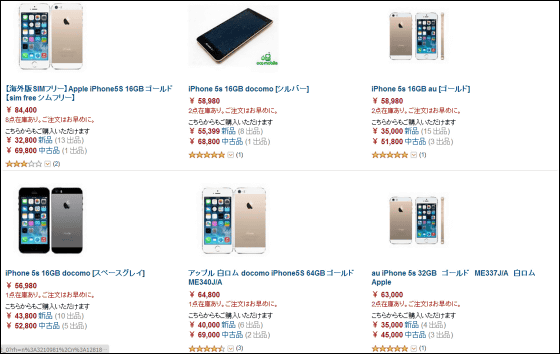 in Mobile, Posted by darkhorse_log