Google announces Android TV Android platform for TV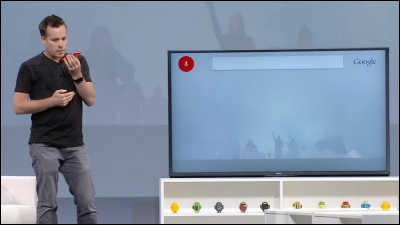 It is a developer conference for Google held on June 25, 2014 (local time)Google I / O 2014In the keynote of Android which Android is incorporated as one of Android which is spreading also among household appliances "Android TV"Was announced.

Google I / O 2014 - Keynote - YouTube


Android TV can not be distinguished from most ordinary TV simply by first glance ... ...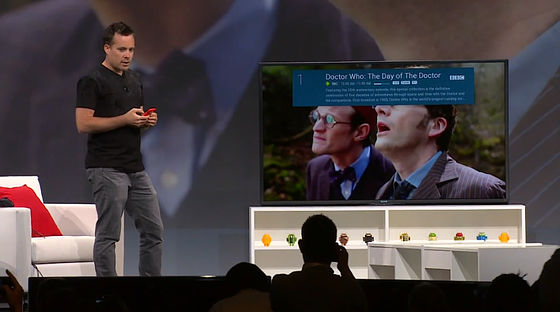 The biggest feature is that voice control is possible in cooperation with smartphone.



The TV drama series'Breaking BadWhen speaking to a smartphone to find out about ... "



The search result is displayed on the screen. In addition, it is possible to investigate the cast list, detailed information by individual and appearance work, and it can be said that it has a high affinity with the Internet.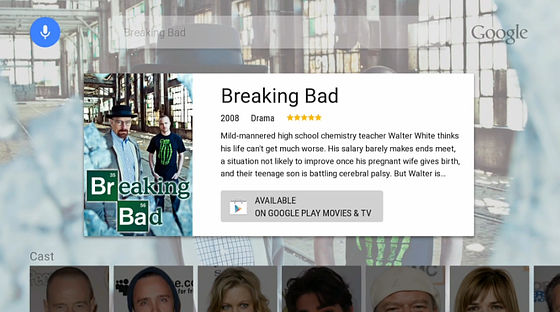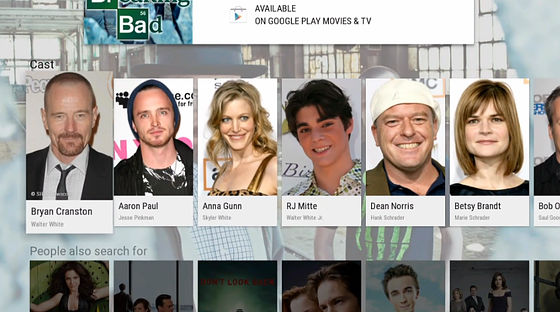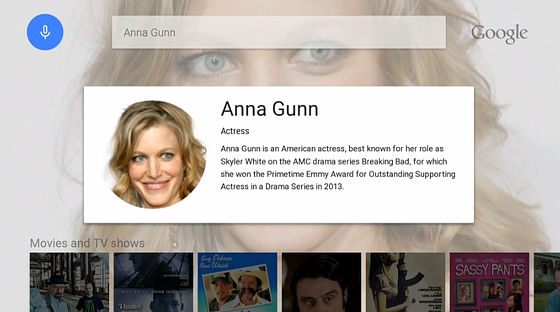 Like a smartphone, smart watchAndroid WearYou can also operate by using.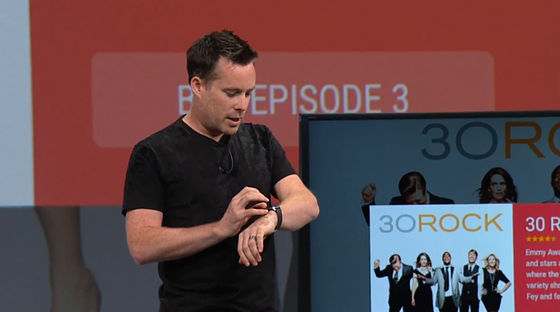 Since Android TV also has features as a game platform, it is also one of the features that allows you to enjoy games with just the main body.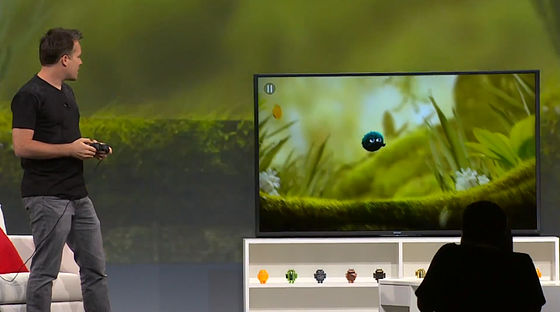 It is also possible to play the game downloaded from Google Play as it is.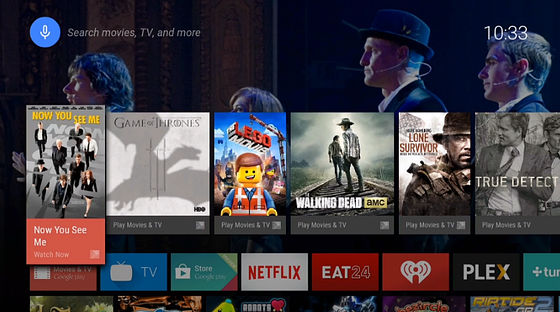 Apparently it seems like you are enjoying the game with a man sitting on the sofa ... ...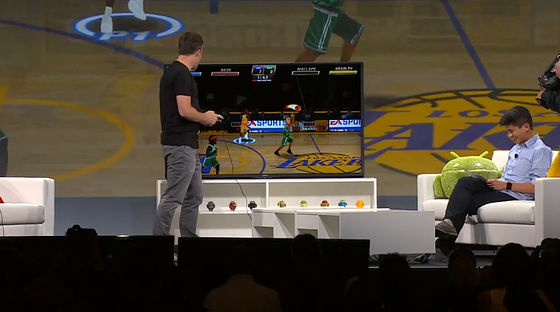 The man on the sofa operated Android tablet. In this way, it seems that Android's future direction seems to be a future direction for seamlessly linking functions from smartphones to wearable devices and tablets.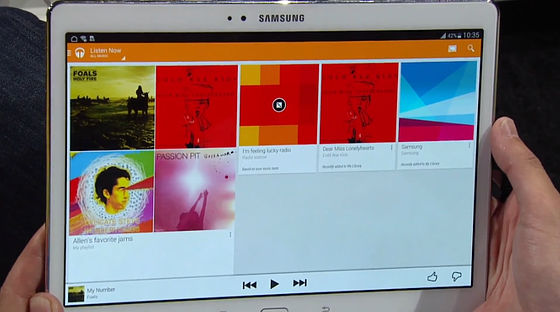 Partner companies include processor manufacturers such as Qualcomm, NVIDIA, MediaTek, Intel, Sharp and Sony also participate. Smart TV scheduled to be released from Sony and Sharp in 2015 will all be compatible with Android TV. Android TV will be released in the fall of 2014.