Small molecular sensor "SCiO" which can investigate information of lighted object immediately with smartphone


As interest in food safety increases, it is very convenient if you can immediately judge whether ingredients of food in front of you are safe. A palm-sized molecular sensor that can be checked and analyzed instantaneously by linking components of things in front of eyes, such as food and clothing, that can respond to such a demand is called "SCiOIt is (Saio) ".

SCiO: Your Sixth Sense. A Pocket Molecular Sensor For All! By Consumer Physics, Inc. - Kickstarter
https://www.kickstarter.com/projects/903107259/scio-your-sixth-sense-a-pocket-molecular-sensor-fo

You can understand what kind of tool SCiO is and how to use it by watching the following movie.

SCiO: Your Sixth Sense - YouTube


With a smartphone ......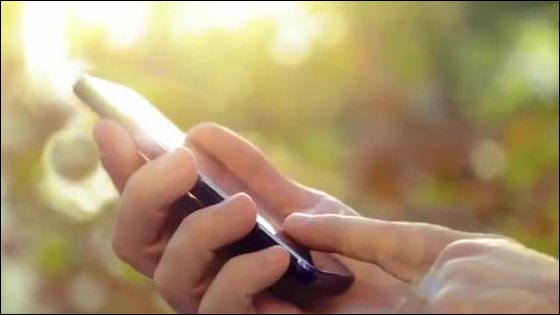 Looking up the map ... ....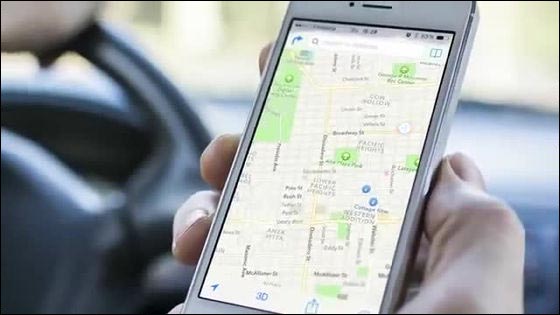 Looking for a restaurant to reserve ......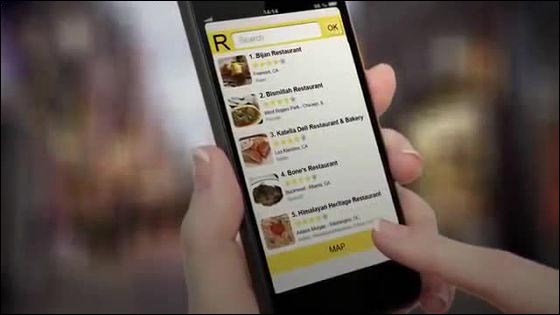 Searching for your favorite music, any information can be searched.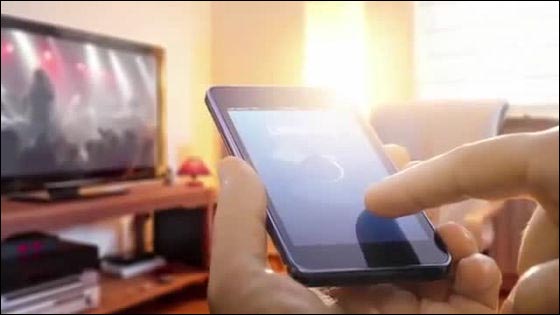 However, surprisingly it is difficult to find out about things in front of you.



Enabling that difficult thing is a tool "SCiO" that can analyze things in front of you.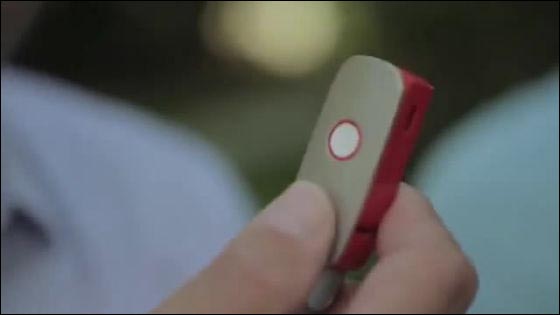 If I irradiate light with SCiO to the thing to investigate ... ...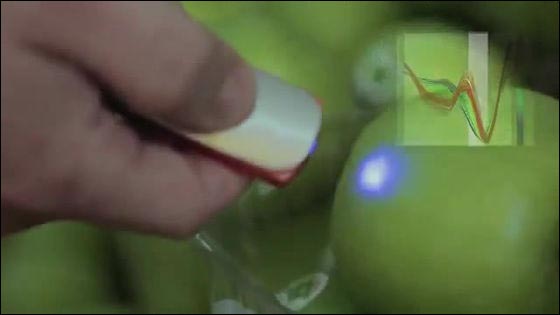 Information such as calories, sugar content and so on is immediately displayed on the smartphone.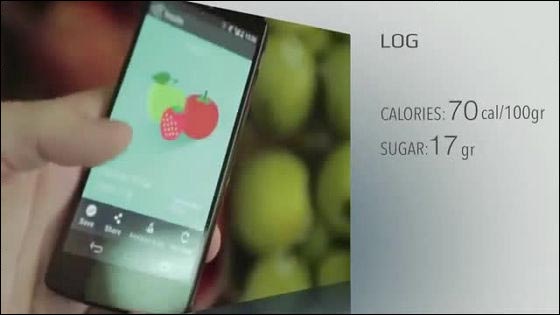 Because the information examined by SCiO can be saved, it is also possible to record the analysis result for each season as a log.



Moreover, that information can be easily shared by SNS.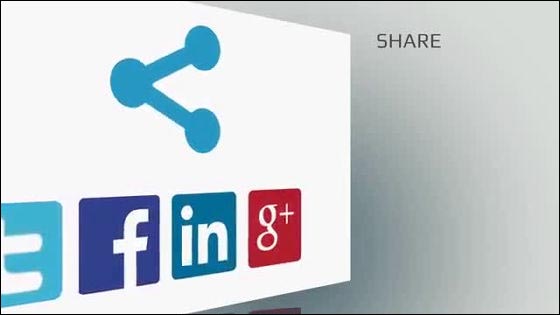 For example, if you irradiate watermelon with SCiO light ...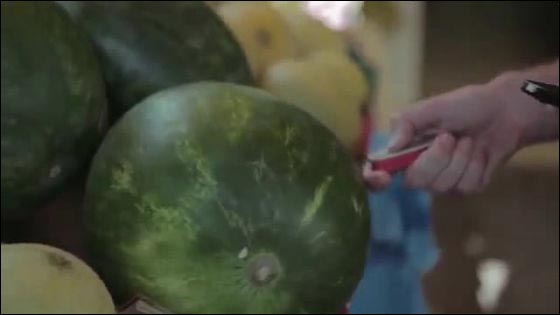 As we know the moisture content, we can judge which watermelon is fresh at shop front ......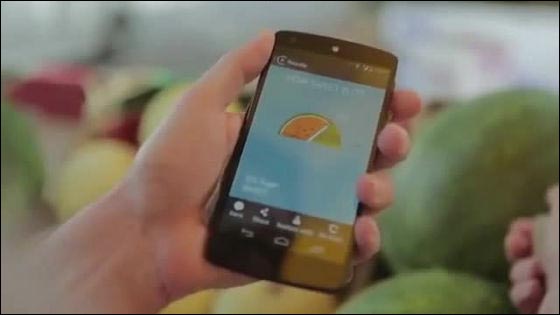 If you are an exerciser ...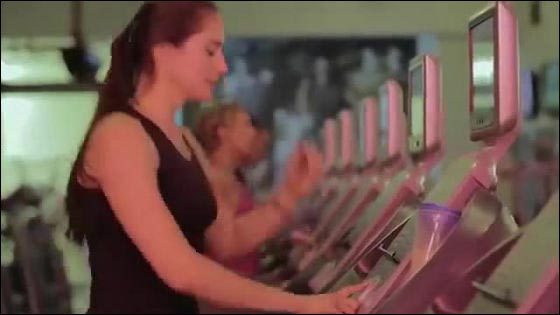 It can also be used to check supplements such as protein.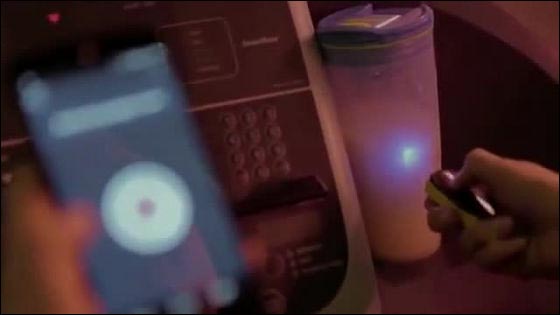 Illuminating the growing plant ... ...



It is also possible to examine the state of health of plants from the state of leaves.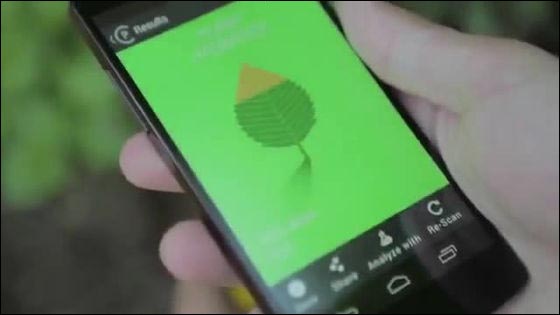 With SCiO, what ingredients are contained in super food ......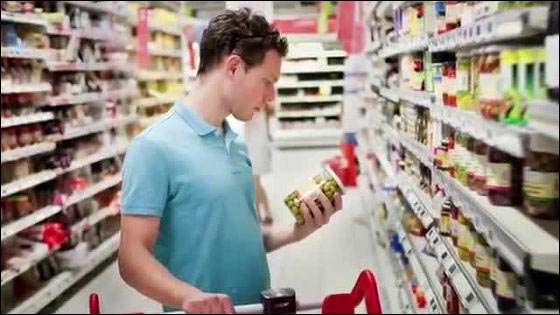 It is of great use to differentiate what materials are used in clothes.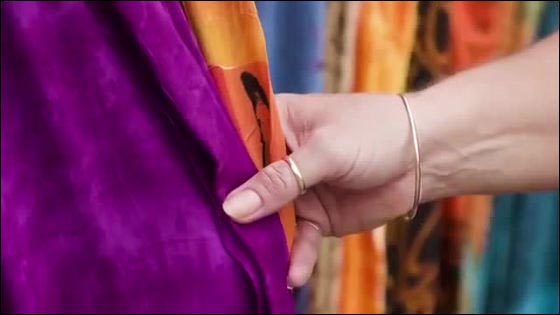 This small chip supports the technology of SCiO. This examines the spectrum of lightSpectrometerIt is said that SCiO was able to realize palm size because of the small chip so far.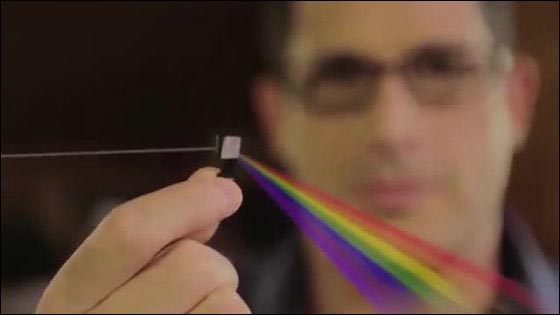 The spectrum information of light measured by SCiO is retrieved in the cloud database and the result is transmitted to the smartphone in real time.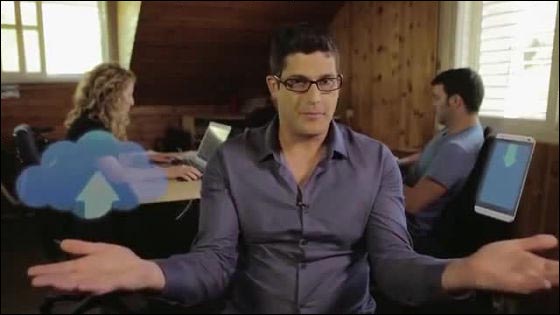 Spectroscopy is an old technology, but ...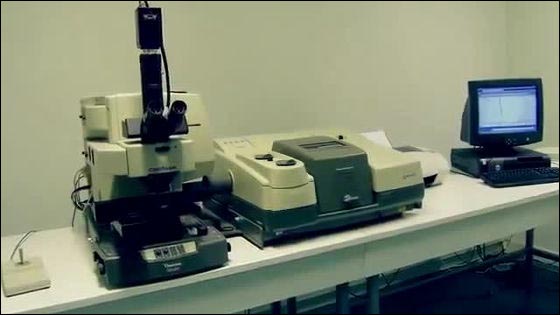 Many large-scaled devices are in the laboratory etc ... ...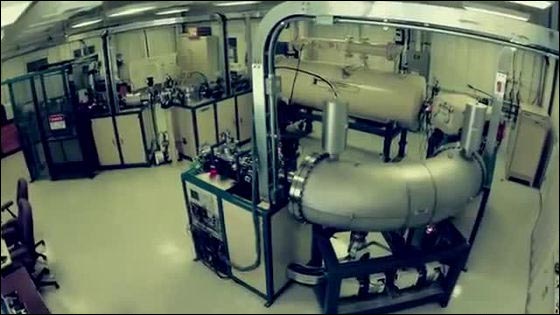 It's only expensive.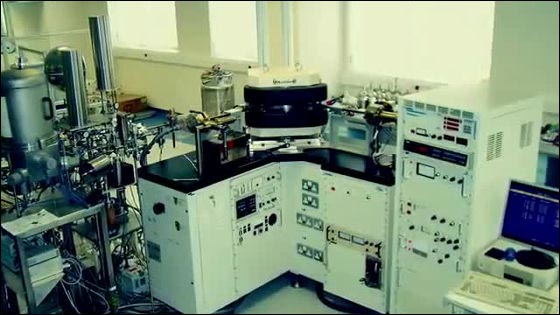 SCiO was developed for the purpose of making such a large and expensive spectrometer smaller and cheaper.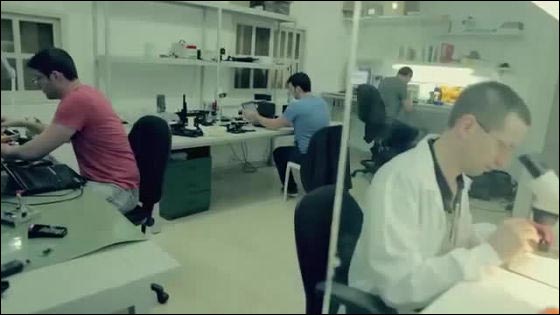 It has undergone development for 3 years ... ...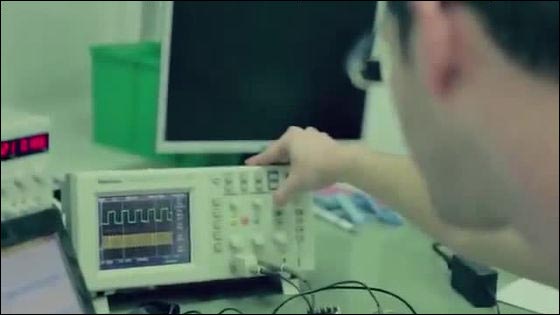 We reviewed various optical parts and semiconductors ......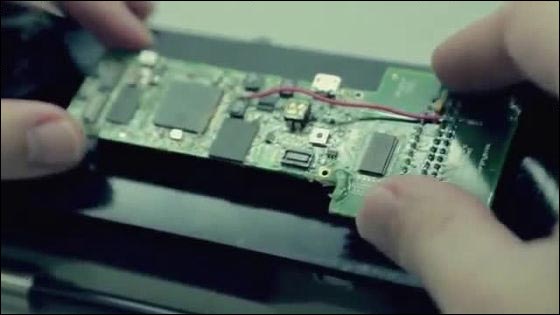 After making several prototypes ... ...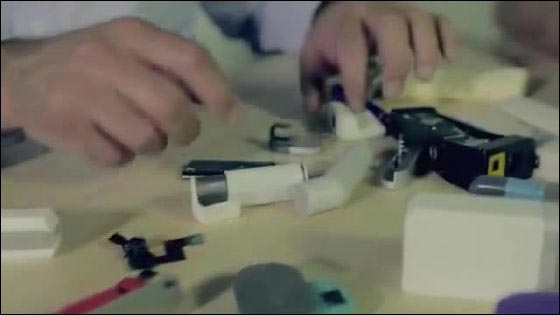 It is the palm size SCiO that was completed.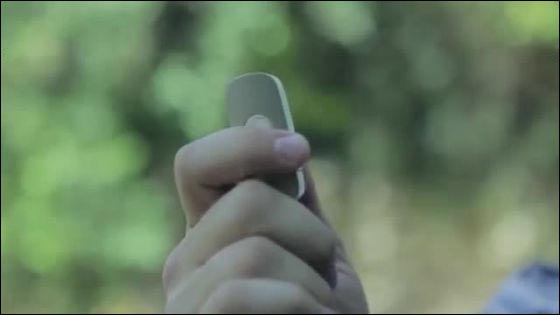 SCiOIEC 62471It meets the standards and can be safely used by children.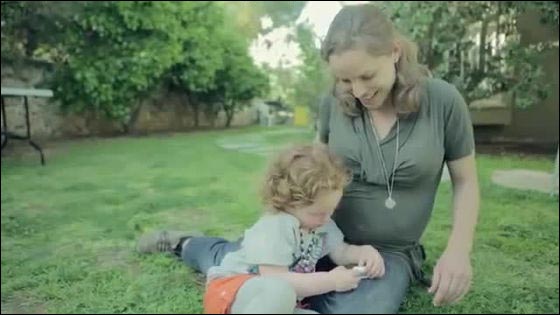 You can analyze if you light everything with curiosity. Wine or ...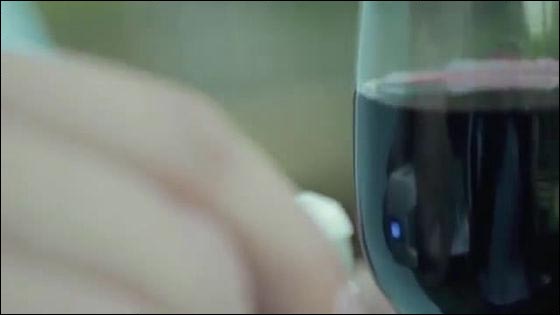 To the car tire ......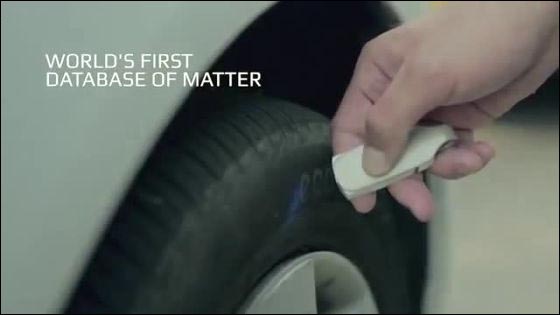 It is OK even if you examine yourself.



SCiO is a tool that can be utilized in various fields such as research, medical care, education, food and environment.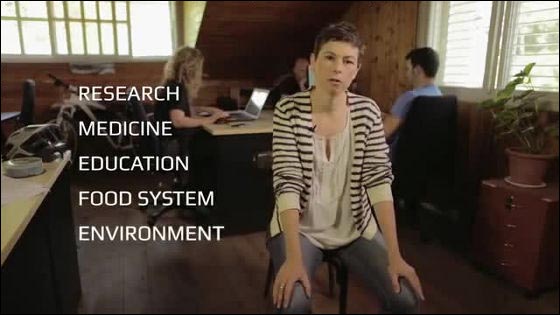 SCiONear infrared spectroscopyIn addition to being able to measure not only the components of the object to be measured but also hardware that can check the information of the object to be measured immediately by checking against the cloud database ......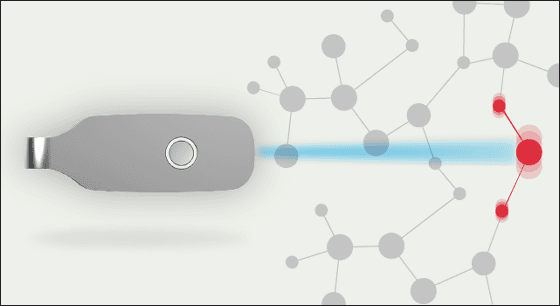 It weighs only 20 grams and is lightweight, and Bluetooth 4.0 LE is used for cooperation with smartphones and the battery has more than a week.




The smartphone application is available on iOS 5 or later iPhone 4s, 5, 5c, 5s, 3rd generation or later iPad, Android 4.3 or later and mobile terminal compatible with Bluetooth 4.0 LE.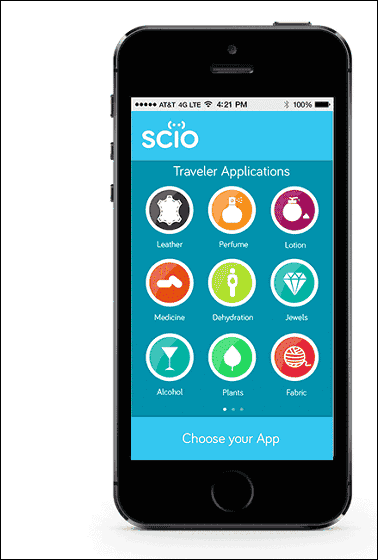 Calories of food and ... ...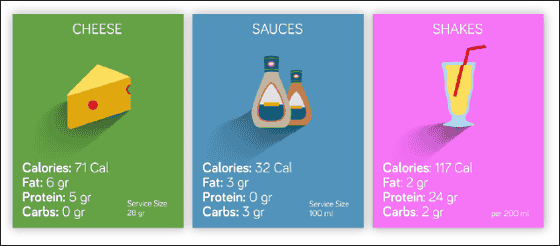 It is also possible to measure content of moisture, alcohol, sugar content etc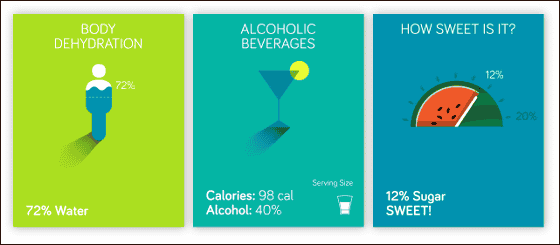 In addition, because data on chemicals is also prepared in the database, you can also check the ingredients of the prescribed medicine.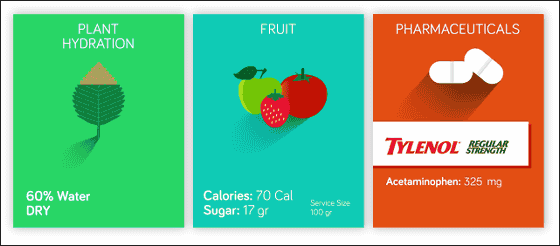 The palm-sized molecular sensor SCiO is a cloud funding siteKickstarterWith the target amount of 200,000 dollars (approx. 20.3 million yen), we called for investment, we called the explosive popularity and already sold 1.7 million dollars (about 173 million yen) at the time of the article leaving 26 days until the deadline Successfully gathered the investment money of). In the SCiO project, the use right of a special application that can access the database with one SCiO main unit with a contribution of 299 dollars (about 30,000 yen) is allocated to one SCiO main unit and application use right with a contribution of 399 dollars (about 40,000 yen) In addition, you can get the developer kit.

The deadline for financing the SCiO project is 4:00 AM on June 16, 2014 in Japan time.