Acquired the developer of "Word Lens", an easy-to-translate application that allows Google to hold a camera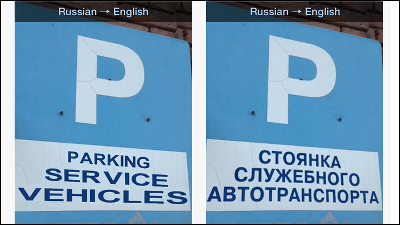 Google aims for computers to do everything in their lives centering on search enginesPerfect search engineIt is said that it is to make ", and we are currently acquiring various companies. An application that translates various languages ​​just by holding the camera "Word LensQuest Visual, one of the developers of Google, is also one of the companies that was newly affiliated with Google, and in order to celebrate acquisition, the language pack of 3000 yen for a limited time is free for free.

Quest Visual
http://questvisual.com/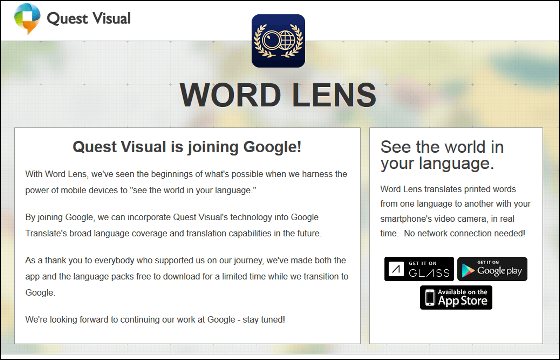 The acquisition was held on local time on May 16. Quest Visual said on his website "We have found the possibility of using the mobile terminal to" see the world in my language "through the development of Word Lens.To enter Google, We can make use of it in Google translations corresponding to various languages ​​and to future translation technology. " For the moment, the application is not Japanese-compatible, it is possible to translate two-way between Russian, Portuguese, Italian, French, Spanish and German, and now App Store and Google Play commemorate the acquisition Campaign is being done that Word Lens's paid add-on 3000 yen will be free.

Word Lens for iPhone, iPod touch, iPad currently on the iTunes App Store
https://itunes.apple.com/jp/app/word-lens/id383463868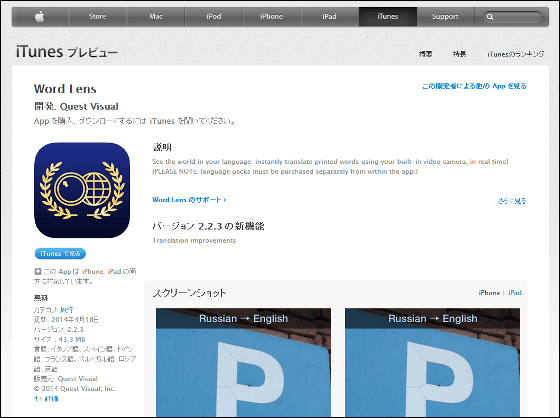 Word Lens Translator - Android application on Google Play
https://play.google.com/store/apps/details?id=com.questvisual.wordlens.demo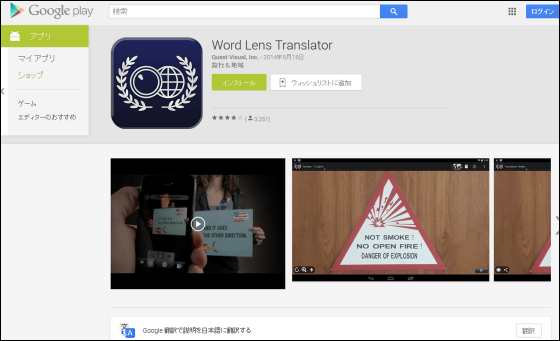 The translation by Word Lens application is done as follows. For example, if you take a camera and copy a sign written in Russian ......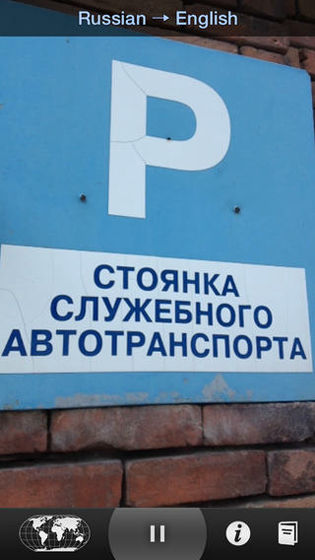 The signboard will be displayed as it is translated into English.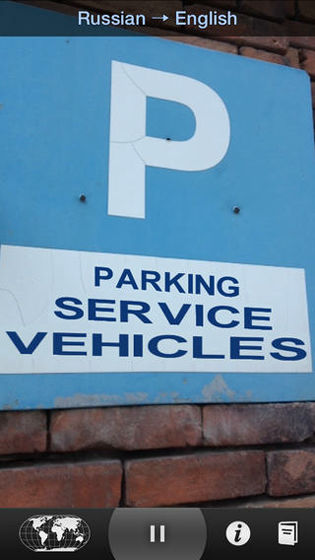 It is possible to confirm the situation of actually translating one after another from the following movie.

Introducing Word Lens - YouTube


In addition, Google appointed Ivy Ross, a new marketing executive in the fashion industry as new responsible person for Google Glass. Ross isCalvin KleinYaCOACH,GapI have worked as a development and marketing manager.

Google Glass - Google+ - A letter to our Glass Explorers, from the head of Glass My ...
https://plus.google.com/+GoogleGlass/posts/gUYZEZGsQ6H

A woman in the photo is Ross.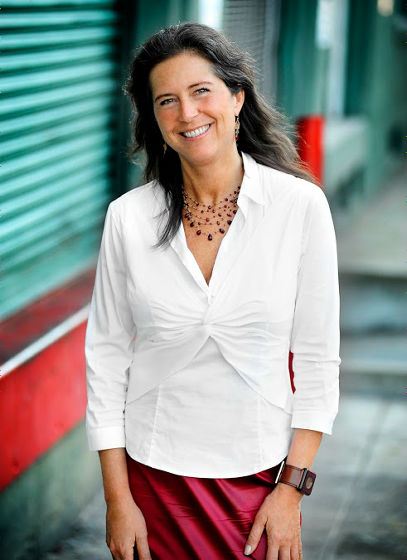 Although general sales of Google Glass has not been done yet, if it is 18 years old and over who lives in the United States currently in the middle of the open beta testAnyone can purchase the beta version of Google Glass.

Already "Team of the National Basketball Association based in Indianapolis, Indiana"Indiana Pacers"The players who belong to" Glass wearing Google Glass and playing games "are also used, and the possibility of watching sports from another viewpoint is also shown.

Indiana Pacers
http://www.nba.com/pacers/google-glass-playoff-enhancements

These are Google Glass, which players actually wear.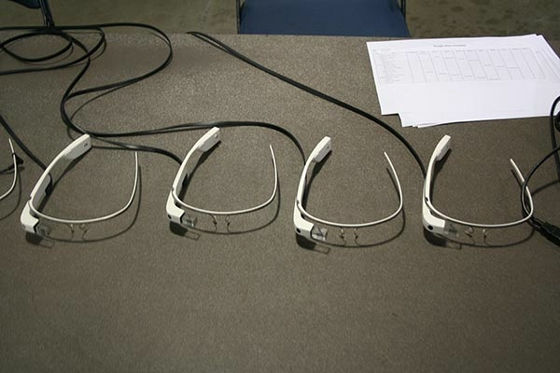 Players who play the game.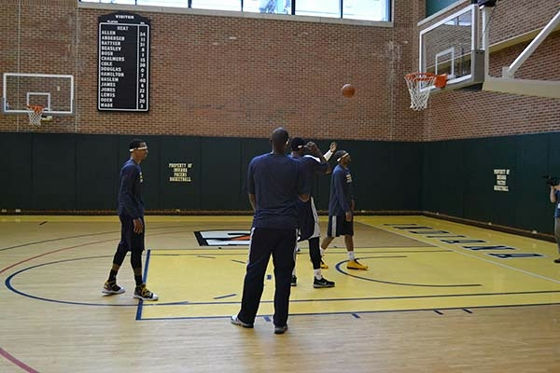 The state of dunk shot taken with Google Glass can be seen from the following movie.

Google Glass Solomon Hill Dunks - YouTube


How do you see Three-on-Three when seen from the player's point of view? A movie that understands that it is published also.

Pacers Google Glass 3-on-3 - YouTube