Anime Mirai talks about "What is the future of animation Mirai" as it is now and what will happen in the future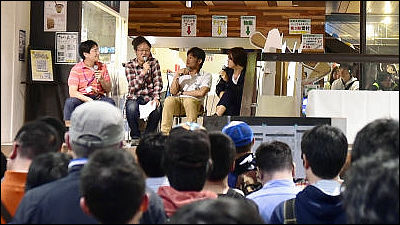 The Agency for Cultural AffairsHuman resource development business such as young animator"As a part of"Anime Mirai"Has been sending out four titles a year in total, 16 works since the start of 2010. So far from the Agency for Cultural AffairsJAniCA (Japan Animator & Directing Association)Was commissioned, but in fiscal 2014Japan Video AssociationIt is supposed to do. A talk event was held in Machi ★ Asobi Vol.12 as to what the animation Mirai had produced so far and what will be the future of animation Mirai.

Anime Mirai's future - Machi ★ Asobi vol.12 2014.05.03 - 05.05 held
http://www.machiasobi.com/events/animemirai.html

The project manager responsible for the progress of the event was Mr. Animation Millai up to 2014 and a lawyerDaisuke OkudaMr.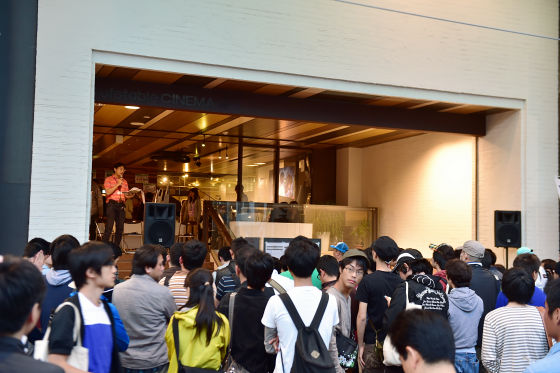 Trigger as a guestMasahiko Otsuka, Noritaka Kawaguchi of Comics · Wave · Film, Euphor tableKondo HikaruParticipated.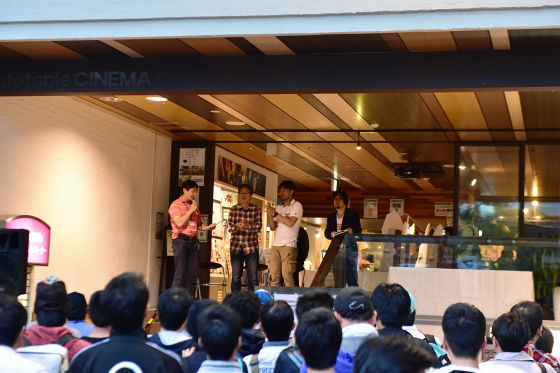 First of all, the theater trailer of the 2013 business (Animation Mirai 2014), which shows what kind of works are made in "Animation Mirai" is here.

Animation Mirai 2014 Theater notice (2nd bullet) - YouTube


Animation Mirai Project Manager Daisuke Okuda (hereinafter, Tubu):
First of all, I would like to report on what the current situation is like animation Mirai. I thought that it would be hard to understand what to explain by words, and prepared materials. Since there was no printer capable of outputting only A3, it might be a bit hard to see.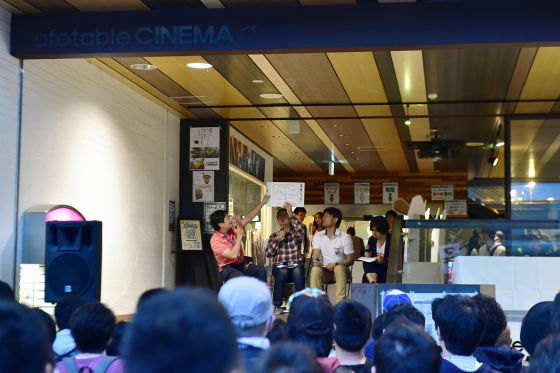 The material that Mr. Okuda gave was Kore.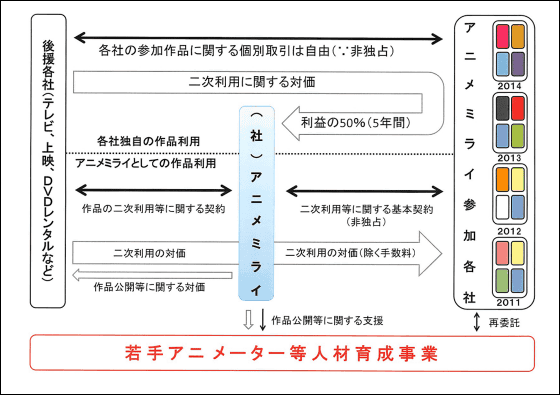 Tank:
This shows what the structure of Animation Mirai is, the part of the Agency for Cultural Affairs that is in the red frame at the bottom is the part called "Human Resource Development Project for Young Animator etc". It starts in April and ends in March of the following year. For those starting in April, companies selected by the Agency for Cultural Affairs in the previous fiscal year will make it. Originally it was named "PROJECT A", but since the second year I got a name "Animation Mirai", and as more companies participating, the production companies that participated in October 2013, as a group "General animation corporation animation Mirai"Was established. Supporters on the left side are TOHO Cinemas when speaking at the theaters in March this year, MBS and Yomiuri TV if it is a television broadcast, or renting as TS DVD with TSUTAYA I can. In other words, it consists of two units, the exit part of the work and the nurturing part.

Euphor table Kondo Hikari (below, near):
I do not know whether the word "ordering" is correct, but only the part of the business under this is where orders come from the Agency for Cultural Affairs.

Tank:
Yes, as a requirement from the Agency for Cultural Affairs, there is only a request to "Please secure opportunities for presenting works as much as possible".

Near
As a government, it is what you are doing to want to put it out to the world as it is made with great care.

Tank:
That's right. As an unusual point, the administrator for the past 4 years was a group organized by the Japan Animator Director Association, so-called JAniCA, which is an officer of JAniCA, but this year I switched to a gathering centered around the production company named Japan Video Association, It is only this story.

Near
In the net, "Animation Mirai disappeared" and "Animation Mirai work can not be seen" was also said, "Is not such a thing, it will continue" is not it?

Tank:
Yes. How was Ms. Kawaguchi when hearing this subject?

Comics · Wave · Film Noritaka Kawaguchi (hereinafter, river):
I thought it was gone. I got a phone call, what happened? What.

Tank:
To conclude, it is a misunderstanding that the Agency for Cultural Affairs will continue. The business itself is not a structure that you can do free-hand by freely, but since the part that please make the four plans by public invitation is decided from the beginning, it is said that the organization which performs the operation changed for the current year Nothing has been decided except that.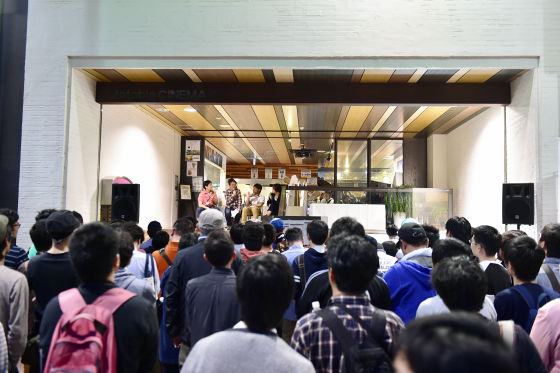 Near
Since I've been doing anime Mirai with gore ★ Asobi so far, who had the opportunity to talk with Kichin on this occasion is better for Asobi and Animation Mirai, so that people of Animation Mirai It is the spirit of today that you have taken the opportunity to care about yourself.

Tank:
From JAniCA "I did not receive business this yearThe release was released, while from the Video Association "I received business this yearIt is a story that it is literally under construction so that nothing has come out except that it is out.

Near
The business continues, but the management company has changed, 16 of the animations Mirai and Project A up to now will continue to be released as animation Mirai and DVD / BD will be sold. If "Little Witch Academy 2" is to be made, is that it is a trigger san, will you include an animation Mirai management team?

Trigger Masahiko Otsuka (Large):
Well, I also thought about what happened when I heard this story, but I am still in the situation that I can not say that "this will happen" as it is now, I am talking about how to go. Although it may be better to announce it afterwards, since I think that it is necessary to issue information early, there is a place called Association that is deeply related to Animation Mirai, so it makes sense to tell the current situation I decided to stand by that there will be one.

Tank:
It would be better to go early and decide without going through an interim report quickly, but as Otsuka says, in May it is thought that "What is going on with this year's project?" If there is, it is now to let you know that this is how it is. The organizer itself is not changed by the Agency for Cultural Affairs, the person who operates at hand changes, the Agency for Cultural Affairs and the Association of Motion Picture Association are in the process of discussing, so it is personal and personal I am thinking.

river:
However, the schedule is pushing more than usual, is not it? ... ... You had better not say this?

Near
In conclusion, we are that nobody knows the status quo.

Big:
My house is "Little Witch AccademiaIt was about Otoshi who made it, now this time ... .... Well, have you written the script already?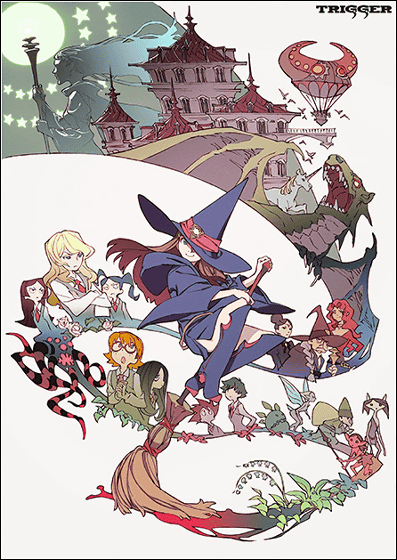 Tank:
Since last year's deadline is at the end of April, it is in the midst of preparing for the meeting right now to prepare the document and which company to ask.

Big:
I see. Did the documents arrive in a consecutive holiday?

Near
Otsuka-san is awesome, I do remember about the year-end. I did not come up with what I was doing last year without counting back what I was doing to make the day before yesterday. Time passes soon in a blink of an eye. "Kill rakiruWas it difficult?

Big:
It was serious ... ....

Near
While you're doing it you will not know whether today is Friday or Saturday.

Big:
It's been a while since Kirakiru was over but it seems a long ago. The density of the time so far is too dense to feel one day a day very long. This time, I came with the coaches to Tokushima, but like me it is saying "It's one month from then". When you are making a work the sense of time will change.

Near
Scone changes. Unlike the TV series, animation Mirai has to report the process finely, but how was it?

Big:
Little Witch Academia made a luxury way to make 30 minutes of work over half a year or so. Because the staff was supposed to do with a fixed number of people, I did a different way to make it from the TV series, but the director was quite involved in teaching young people, I was able to give detailed instruction so that I can not usually do. Thanks to the fact that Director Yoshinari raised them over time thanks to the growing experienced youngsters who supported the backbone with Kilakirakiru. The TV series is also one of the experiences of making it in no time, but by participating in animation Mirai, I realize that I could definitely get something I could not learn alone with TV series.

Near
Have you heard from Ms. Okada, the Agency for Cultural Affairs or Motion Picture Association?

Tank:
was. I made a report that thank you for four years at the Agency for Cultural Affairs and since there are various liquidation documents for the project last year. Among them, as the Agency for Cultural Affairs, even if JAniCA does it or even if the video association does it, it is said that I want you to continue as an Agency for Cultural Affairs, and I will also talk with the person in charge I am in place. Because this is a business of a country that is not of anyone, it is feeling that it is being adjusted in the direction of implementation. Time is coming around here so it is also a place to make it early. From Kawaguchi, a comic · wave film, who applied for the project in fiscal 2014, how about anime firma seen from the outside?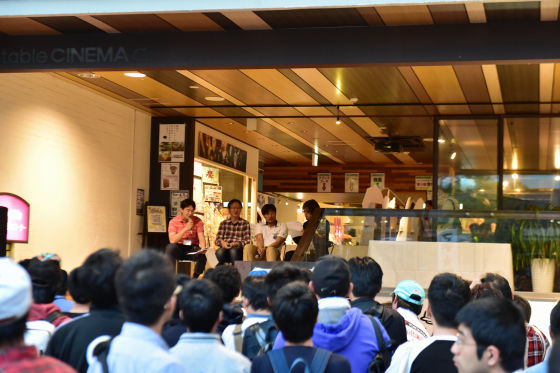 river:
You do not have to think about selling a DVD, do not you have to show pants?

Near
The current remarks are as if DVDs can be sold when girls show pants ... ...

(All lol)

river:
Well, it is not so (laugh), but when I see the animation Mirai's work, I think that animators will want to do that. Works that would not let me do it if it is a late night anime right now, is not it a pure thing? I"Oii's lampI like the most, I feel like I have not seen such for a long time. Well, I tried to ride inside ... ....

Near
You should cut yourself and make it. I"Cherry TemperatureI make it all on my own, still ufotable CINEMA shed.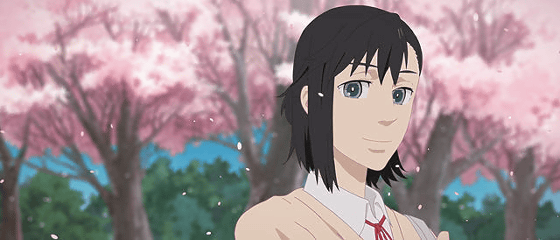 river:
Certainly, everything is selfish.

Near
It will be about two and a half years since the screening started but I definitely said that it will continue to flow in this movie theater, I think that the movie that is showing the most in the history of animation. I seriously plan to apply to Guinness.

Big:
Everyday?

Near
"Absolutely, I say that every day no matter what happens."

Tank:
How long will it be after Guinness Records?

Big:
It is quite like it already ...

Near
I have been doing animation for more than 40 years, but there should not be such a work.

Big:
I guess not.

Tank:
So, the announcement of the fact of animation Mirai itself is all up to here. I am thankful that I think that it is literally thanks to Asobi that I got the attention in this way.

Near
There is not such a thing, doing an official reporter's audition, etc. There is something that used the place with goblin azobi. Because I'm doing auditions, but it is, so to speak, a part time job interview. I did it at the summit of Meishan, and also in front of people, but it was interesting, including that too.

Animation Mirai 2014 Official reporter final audition - YouTube


river:
In the future, does the Agency for Cultural Affairs bad us for BL? I have something to make a good BL.

(All lol)

Near
This has no meaning to discuss with us, I have to tell the Agency for Cultural Affairs (laugh) I used to say "Lamp of a father's lamp" earlier, why BL? (Lol)

river:
I wonder if I will go for about 1 if I put it out. Since it is not something of something right now, how far is it OK?

Near
I do not know. It is interesting to have another person speak to Mr. Okada and have them come to see me, such as the Agency for Cultural Affairs and the Association for Motion Pictures.

Tank:
That is interesting, I will tell you.

river:
We are an Associate Member of Motion Picture Association.

Big:
My home ... ... maybe not .... I just made a company and I have to do it but I feel that there are lots of things I do not do ...... It is not a big thing to say in such a place. I am still studying. Please let me know if there is something to worry about not doing this kind of thing.

Near
That's amazing, I have been talking about this but people are increasing rather than decreasing. However, I think that it was possible to say that the business of animation Mirai was not gone properly for the first time. Since we are industry people, we know of course, perhaps I do not understand the general public, and today there should be more than 100 people on this occasion, if everyone tweets and there are 100 followers each, 10,000 People look more than you. In that way gauze ★ Asbee is getting bigger, if you see it and the next entity goes on, it will not be bad as the animation industry.

Tank:
In that way, I think that it is best for me to pass the baton that I first came across.

Near
The important thing is that the animation is not finished. Past works are those of the production company, neither the agency of the Agency for Cultural Affairs nor JAniCA, so it is today's meeting that Littlewitch Academia 2 can be made at the discretion of Trigger. 2, are you making it?

Big:
I am doing it. I have to make it, I got money as well. If you do not make it with this, you will get angry.

(All lol)

Near
How much money did you collect?

Big:
About 620,000 dollars (about 63 million yen)is not it. This is information that is open so it is okay to issue it.

Little Witch Academia 2 by Studio TRIGGER - Kickstarter
https://www.kickstarter.com/projects/1311401276/little-witch-academia-2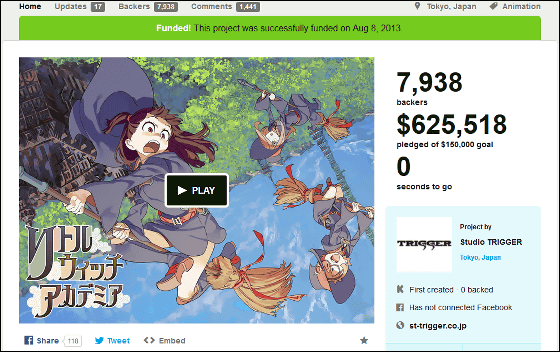 Near
How many do you make?

Big:
Originally it was a 20 minute schedule, it seems likely to gather around that. However, as it was 30 minutes for the first work, it was short and tight with a bang, so I set a budget to increase timeKickstarterSo I was asked to collect it. After examining it, if you are interested in the project, you can donate, it is a system that you can give thanks to it. This is not selling products ahead of the time, it is a thing that raises the price by having money donated. Currently, money has gathered so that you have to work hard.

Near
For example, Kickstarter gathered 60 million yen, plus 200 million plus invested, it is ant to make a 90-minute movie with a total of 260 million yen?

Big:
It is ant

Near
Are you going to do?

river:
Did you decide to do it now?

Near
No, I thought I wanted to see it as a customer (lol)

Big:
When doing Kickstarter, there was also a talk about whether to make only the extra money if gathered, but it took more than one year since I started making it for more than 40 minutes, so I decided that 40 minutes is the limit in one year . If it gathers more, it will not be long.

Near
Do Kickstarter have to issue results within one year?

Big:
There is not such a thing indeed, but it is sorry that we have been making for two or three years after collecting money.

Near
I see. Is it an image called a middle-theater theater work of 40 minutes?

Big:
I have not decided on the format, but I'd like to put it on the theater.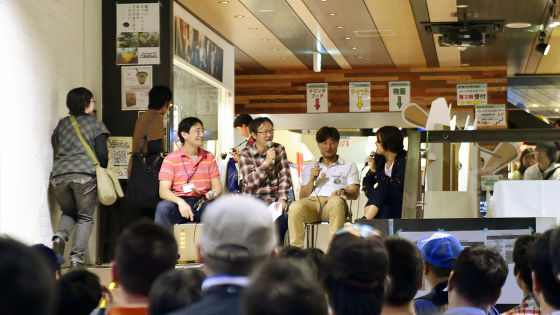 Near
Please screen in Tokushima by all means.

Big:
Is that okay? Please make over the next 4 years and update the next record ....

Near
Is that aiming at updating the record of the temperature of cherry blossoms? It is difficult, the temperature of the cherry blossoms has to end.

(All lol)

Near
There is also no time for me to cut off, and it is time to quit if you quit

(All lol)

Big:
There is no need to quit!

Near
If there is a sequel, it is not a story to make a sequel. So, Little Witch Academia 2 is supposed to be done in Tokushima when it is completed, everyone will come to see if it is completed?

(All applauded)

Big:
There is something that I can not make something so tight, so what shall I do (lol)

Near
I am glad that animation Mirai is connected to the future in this way.

Tank:
I'm glad that we can have a sequel to Littlewich Accademia and I think it will be announced in autumn, but since there is another title in motion, that's a good story.

Near
It is worth the effort.

Tank:
Because it is a project that originally combines many objectives. It is sometimes desired that you be raised as a participant of young original paintings and those who support them are production companies, so if the company does not grow up to motivate themselves to sell their work, Even if people grow up there must be a workplace to support those people ... ....

Near
I think that the hurdle really went up. As the purpose of human resource development, although the words are bad, I think that there is also a place saying "Whether it can be somewhat bad if you connect to the next one by animator", but in fact the level of the work rises steadily every year I think that it is hard for each company to make this year.

Big:
True, the movement of the television series that is being made now is "abnormal" is not it? Everyone likes animation and makes stuff, so everyone wants to do better than before. When I was a fan I tried to do something that I thought "this is strange", and if I felt that something was missing as an expression, I thought "if I am my own, I want to do this!" It comes. As a result, it is becoming ridiculous when compared with several decades ago.

Near
True, everyone's staff is incredible.

Tank:
I did not have a relationship with the animation industry until I started animation Mirai, but if you let me do this, people who make animation are those who continue to do "do more !!" like this when there is a place Thanks.

Near
Even though the video maker and the broadcasting station say "This is nice!", I think that I want to make things that they care about up to the delivery date as much as possible, to make it better. I want to clean up a little bit of video, I want to brush up a little bit of shooting ...... That's what it is.

Tank:
So, as folding has also become better, if you let me summarize that "the future of animation Mirai" once, it will not be lost itself. I do not know what happens to the name, but the outline remains unchanged. Whether you are looking forward to the idea that you want to guide you as soon as possible during the talks with everyone involved including the stakeholders so far, if you are waiting for some fun, just now I would like to have it.

Near
It is interesting if you come to Aki Ushio as autumn including new stakeholders in October. If Mr. Otsuka can bring Littlewich Academia 2 and say Hiroy it is very interesting.

Big:
I think that time he is just making it.

Near
October ... ... to each other, ne. (* Eupho table broadcast from autumnFate / stay nightCurrently under construction)

(All lol)

Tank:
Kawaguchi-san If there is a comment etc. at the end.

river:
Something, Kondo glowing, is not he a super positive person? I am honored if I am next door, I feel I can do it.

(All applauded)

river:
With Otsuka-san, I worked on the work "Do not leave it!", I was doing my own work at the time, so I did not think that I would arrange chairs in this way. Out ofAnime BanchoThank you very much for your cooperation.

Big:
Inferno CopWe are publishing the first short web animation of Trigger as Comic · Wave · Film.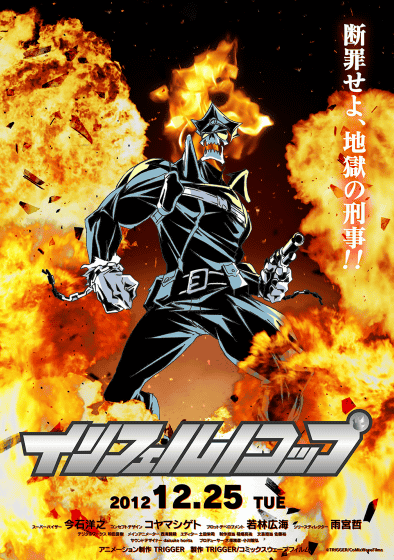 Big:
Although the production committee system is the mainstream for the TV series now, it is important that animation Mirai is made in a different form from it. Because we are working to make animation, we have to leave the work anyway, except for the format, if there are only one pattern to make, what we can make is limited and that way can not be used And the animation itself will be gone. Although it may be thought that "Anime is not lost", although there were a lot of animations sponsored by toy company until two or three years ago, there is almost no animation now, about 80% is produced It is a committee system. I do not know how long the production committee system will last, so I need something else to do. That's why I also like Animation Mirai, Comics Wave Film's way of doing, Machi ★ Asobi is so, I think that it is dangerous if there is not diversity. Although I am worried about new things, we leave it and we make works. Trigger is a young company, so I think that it is a mission to challenge new things, so I think that I would like to participate more and more like this.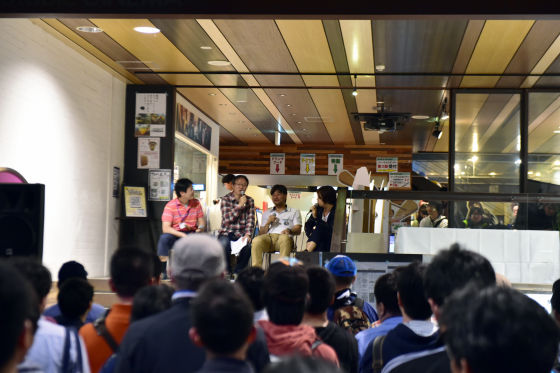 Near
Mr. Otsuka said "I do not know what is there", but it certainly did not think that anyone in the whole country could make an event like gore ★ assovice six years ago. That gusset ★ Asobi itself also has parts that will keep the status quo, while there are parts that change. Even in Tokyo, it has changed as if Ikebukuro did not think that it would be such a thing. Now, many girls like Ikebukuro than Akihabara if you are a girl who likes animation? I think that the name "Animation Mirai" was well attached. I wonder what will happen to the future?

Tank:
Basically I do not think it is negative. I think that the project itself, the people who support the work, and the production company that actually participated, were formed. I think that I came a long way from the point where I got the animation Mirai event for the first time at this Toei Shinmachi Arcade, early in gore ★ Asobi, but I would like to keep watching still more. Thank you for your time today.