New release of "Hako vision" in which Hatsune Miku floats three-dimensionally on the palm and sings and dances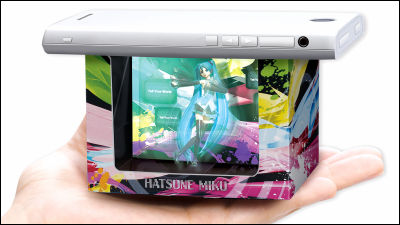 Bandai's boned sweets with 3D project mapping in a box of about 8.5 centimeters squareJacobisionIn AprilGundamWe released a collaborated product, but from August 11 (Monday) you can enjoy 3D hologram live of complete original image "Hako vision Hatsune Miku"Will be released.

Enjoy with smartphone, amazing video Entertainment Shokugan Hako Vision | Bandai Candy Toy Official Website
http://www.bandai.co.jp/candy/hakovision/

You can check Hako vision with the theme of Gundam and Zak released in April from the following articles. I feel amazed with the realistic feeling that I can not believe that it is being played with the palm and the creation of images.

"Hako vision MOBILE SUIT GUNDAM" which made Gundam 3D projection mapping can experience the new "Gundam world" - GIGAZINE
http://gigazine.net/news/20140411-hakovision-gundam/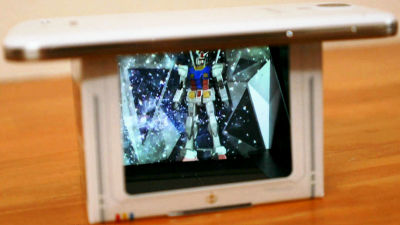 Hatsune MikuVersion Hako Vision "Tell Your World"Two-dimensional dream Fever"And two songs recorded,"World is Mine"Story Rider"Two songs containing two songs are sold. Below is the version which recorded 2 songs "Tell Your World" and "2D Dream Fever".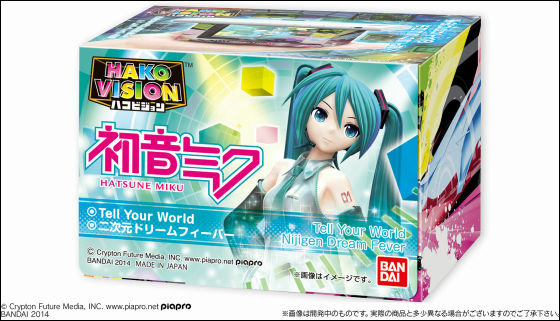 Jacobision reproduces the image with the smartphone and displays it on the device.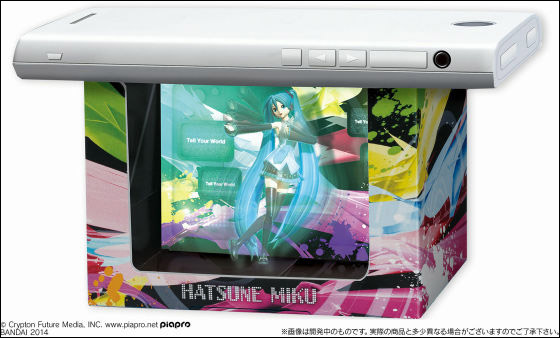 Inside the box is a clear plate, a stage, and gum.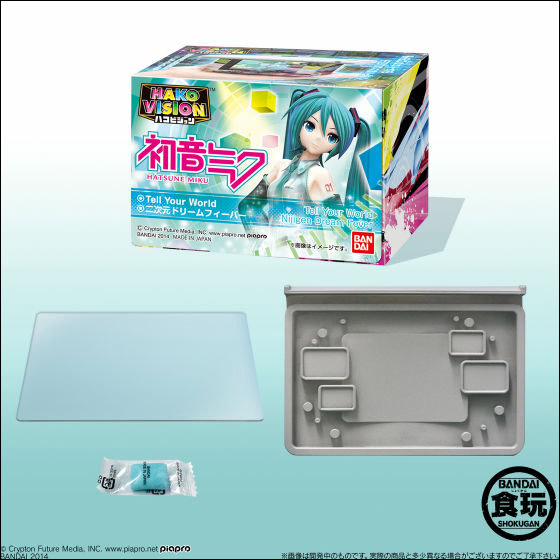 The 3D hologram live image looks like this. The video isWakamura PMr. complete original.



The image looks like the following, the image is played on the palm of your hand.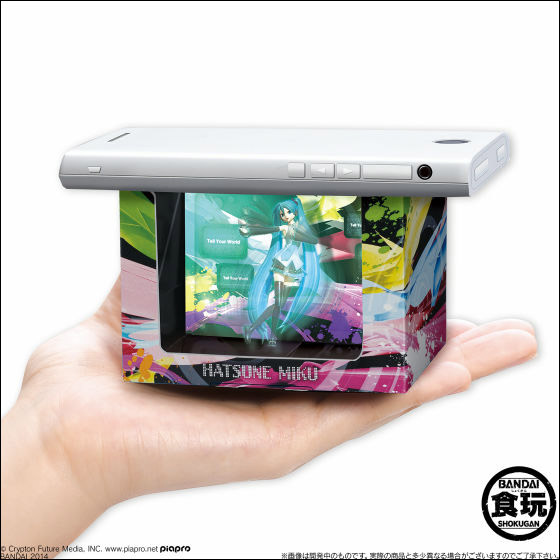 And the other version is the version which contained two songs "World Is Mine" and "Story Rider".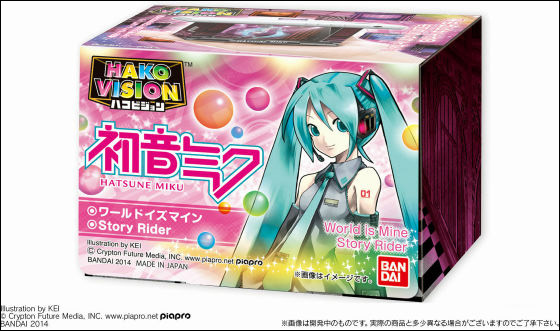 Since the image is under development, the two costumes are the same costume, but the costume of Hatsune Miku is planned to be designed differently from what was recorded with "Tell Your World" and "2D Dream Fever".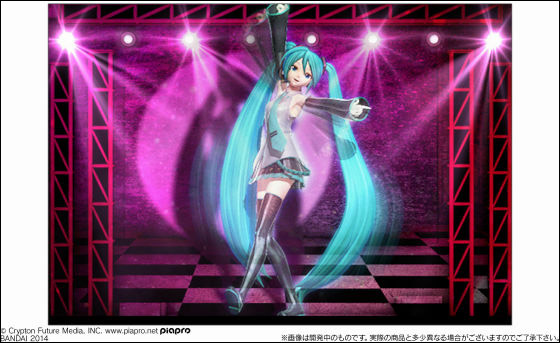 Stage relief of contents is also designed differently.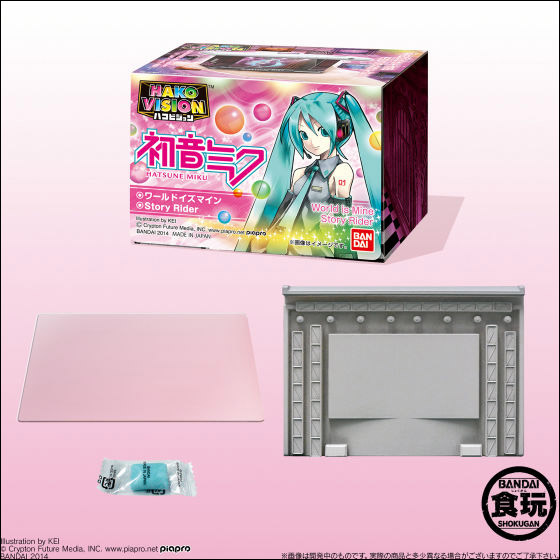 When put on the palm of hands like this.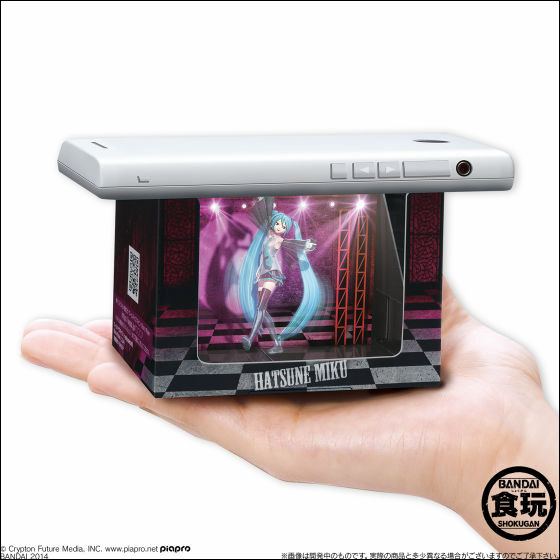 All prices are 500 yen without tax. In addition, "Hako vision Hatsune Miku" is a "Tenohi Life System" that allows you to enjoy multiple visual effects at random every time you read a two-dimensional code, or "Tenohi Lifecycle System" where you can recruit movies that can be projected from General Creators to Hako Vision It is scheduled to hold.