What is the "harsh labor environment" that reporters who worked while hiding their positions in Amazon warehouse talk?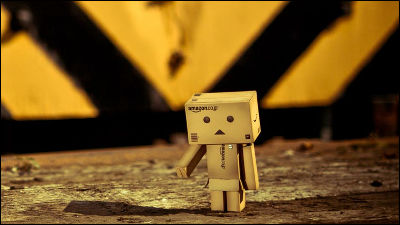 ByThomas

The world's largest online shopping site The harsh working environment in the warehouse at the distribution center where Amazon stores its products is often regarded as a problem.Mother JonesMc McClelland, a journalist, hid her identity and adopted it by Amazon's warehouse employee to do sneaky coverings to clarify the harsh realities.

I Was a Warehouse Wage Slave | Mother Jones
http://www.motherjones.com/politics/2012/02/mac-mcclelland-free-online-shipping-warehouses-labor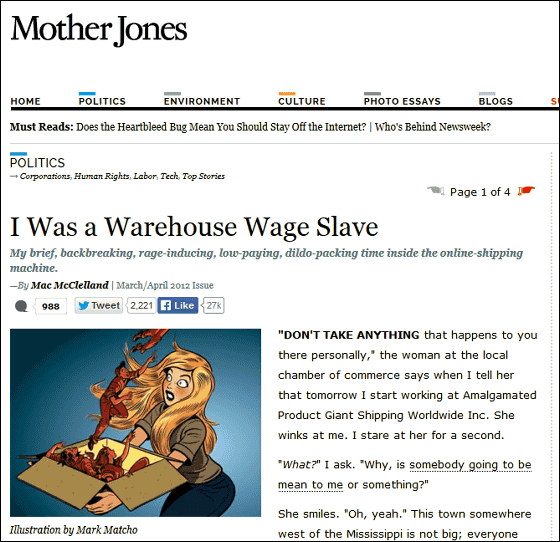 Inside Amazon's Warehouse - mcall.com
http://www.mcall.com/news/local/mc-allentown-amazon-complaints-20110917,0,7937001,full.story

In preparation for the Christmas season in 2012, McLealand knows that Amazon is recruiting 4,000 temporary workers for a limited time for 4 months and when he tries to apply for a job he is hired and infiltrates into Amazon warehouse Especially succeeded. In the United States, there are many precedents that the court often supports the enterprise side when a company appeals journalists who impersonate interracial interventions in the United States, so McClelland says " We do not use the company name "Amazon", and we have consistently called companies that we have worked as "Amalgamated Product Giant Shipping Worldwide Inc" (Global giant general shopping company).

◆Employment contract
Mr. McClelland worked in an Amazon warehouse in the western part of Mississippi State, and the form of employment was not directly employed from Amazon but was in the form of a contract employee dispatched from a temporary agency. To the staff of the temporary staffing company, "Even if it is a bad environment, you should never get distraught, you are a substitute person, you need to go to work after placing your dignity at the entrance." I was asked to prepare. At this time Mr. McCreland seems to feel that he is just a small one of 4 thousandths that it adopts a giant global shopping company worldwide.

◆Absolute rule
4000 people including Mr. McClelland were informed that thoroughly drawn into the first day of training was an absolute rule of "time punctuality", absenteeism can lead to dismissal even though it is unexpected and late. It is delayed by the delay time by 0.5 point incremental points, and when 6 points are accumulated it is unnecessary to dismiss with question. A woman in her 60's who worked together said he told "I can not sleep soundly at night due to fear of being late."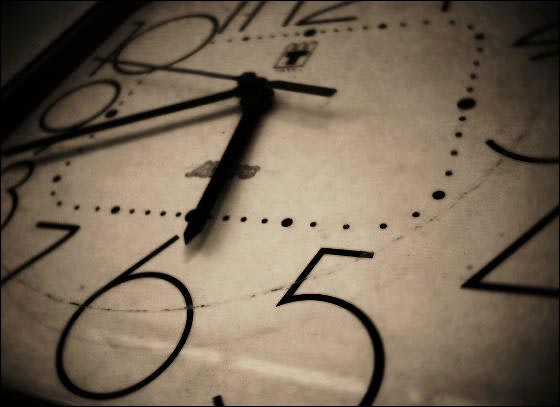 ByRobin Maben

Amazon's goal is "further improving customer service". It is important for customers to experience a good experience, it is an important key to growth, further reduction in price is required to realize that, and it is necessary for all employees to eliminate inefficient things It is said that it was included.

◆Work environment
The endlessly wide warehouse was cold in the season when autumn deepens, and it was a very cold space coupled with the environment where my language is not allowed. In the cold space, Mr. McClelland was given the task of running around inside the warehouse with a small hand scanner and gathering the desired product "picker".

The actual scanner is as follows.

The whole of Amazon huge warehouse - YouTube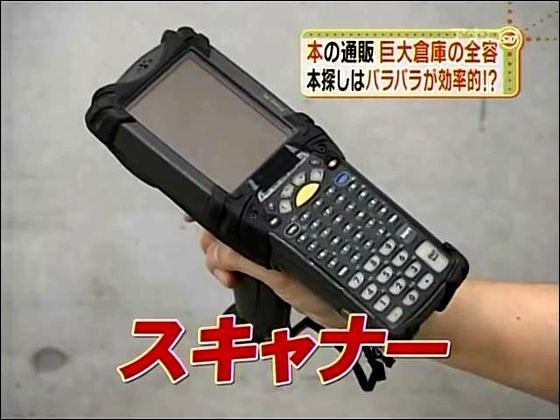 The scanner not only shows where to go in the warehouse but also shows how many seconds it should go. Move exactly between the shelf and the shelf, quickly pick up the desired item, pack it in the tote bag, and head towards the next product will be repeated endlessly. All the schedule of seconds is a time setting which is extremely difficult to clear, and there is no time to drink water. Besides, the new picker needs to collect 75% of veteran picker who is working for a long time, and if it does not meet this standard, guidance named "counseling" will enter.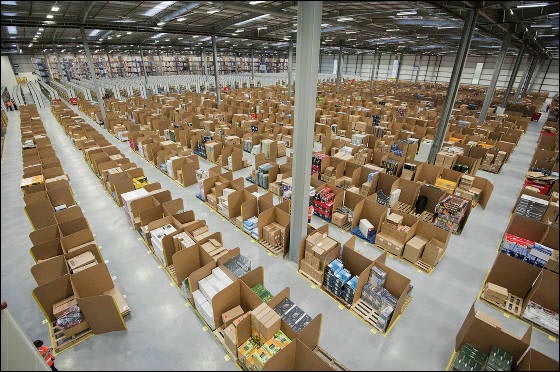 ByScottish Government

About this tough task McClelland is designed for "disposable" employees who were ordered to move according to the scanner's program so that they do not need to understand what they are doing It seems to have felt.

While keeping a desperate attempt to gather goods to protect time, even in cold warehouses people who work in T-shirts and tank tops come out. The air conditioning equipment in the warehouse is minimal because it costs high, and there is no air conditioning as well as heating. Mr. McClelland said that from a senior employee who works in a warehouse for a long time "Because summer is more harsh, I should be happy to be able to work this time".

It is a famous story that summer's warehouse in Amazon is unimaginable and harsh. In 2011, in Amazon Warehouse in Pennsylvania, employees who collapse due to dehydration symptoms and heat stroke continue. In responding to this, Amazon made the ambulance and ambulance person wait outside the warehouse instead of improving the air conditioning equipment, and take measures to first aid the employees who fell down and carry them to the local hospital What I've done,Attorney articles published in Morning CallIt is clarified in. In addition, in the same article, the fact that the woman who was suffering from heat was pregnant, and that Amazon was waiting for "newcomers" instead of ambulances as well as employees who can not return to work It is described vividly.

◆A meal break
It seems necessary to go through a metal detector in order to go to the cafeteria during a meal break, which is a security measure that prevents employees from stealing products. The time given for meal break is "29 minutes 59 seconds". In other words, spending 30 minutes on meals means late for a second. Of course, because the time to line through the metal detector is also included in 29 minutes 59 seconds, the meal is also hurriedly finished and it is necessary to go back to his own place and the toilet is also small and the toilet always has a long line And, of course, it was necessary to calculate what to line in this row and take a break.

◆stress
For Mr. McLealand, it seems that picking up "book" was particularly stressful, even in the work of product collection. The inside of the warehouse is cold and at the same time very dry, there are electronics and metallic shelves everywhere, since the belt conveyor is operating and the electric fan is running, it is said that a lot of static electricity was always accumulated . Among them, the book floor on the 2nd and 3rd floor of the warehouse is especially dry, hanging around the floor and placing a lot of static electricity in the state of picking up the book When you touch a metal shelf inquire a big electric shock It is said that it will be broken. In the dimly lit places when the static electricity occurs, the sparks will fly, so when McClureland's colleague crooked to take the book under the shelf, the accidentally inadvertently touched the metal shelf and had an electric shock and a fainting man He said that he was.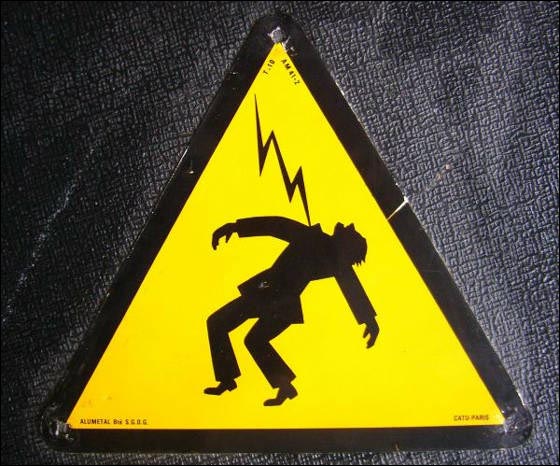 ByR000pert

Mr. McLealand thought Amazon had not noticed that the mat with the antistatic coating was present in this world, but even if he suggested the countermeasure against static electricity it was said that it was inevitable .

◆Withdrawal
Mr. McCreland who had experience working as a waitress · cleaning worker · moving worker when I was young was 31, but it is a life for her who keeps 31 years to continue working harsh 10 and half hours in Amazon warehouse every day I felt it was difficult to continue because it was wearing out.

After collecting 500 goods in the morning and spending the last lunch time Mr. McLealand opened the door of the warehouse without permission and got out and bought a large amount of fresh winter air, It seems that he left the warehouse. Mr. McCreland talks about his position of being able to escape from the Amazon warehouse at his own will, "Mr. McClelland" is "happiness", about one-third of Americans are unfortunate because of poverty He says that there is a reality that can not escape from harsh environments.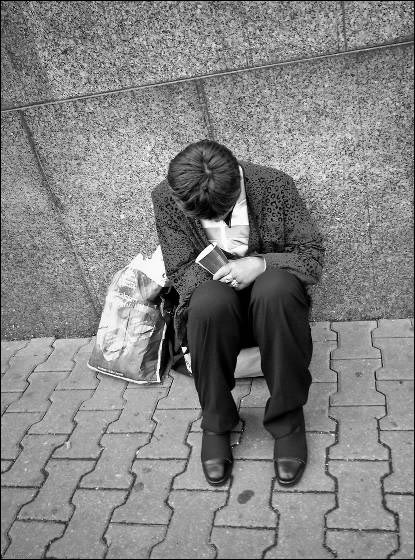 ByDaniel Kulinski

Contract employees busy carrying items at Amazon warehouses can not afford health insurance, and there are many people who can only get wages below the hourly wage of 1,000 yen. The current state that many unemployed people queue behind silent working conditions and waiting for departing people supports Amazon's "high quality" service behind silent working conditions.