How do Japanese improve the American culture?


There are many American cultures such as hamburger, denim, whiskey, music, etc. in Japan. Sometimes Japanese people may make improvements beyond the original like Suntory which bought Jim Beam, but American Tom Downey said "How do Japanese improve the American culture?"I actually spend my own experiences that I felt in Japan.

How Japan Copied American Culture and Made it Better | Travel | Smithsonian
http://www.smithsonianmag.com/travel/how-japan-copied-american-culture-and-made-it-better-180950189/?no-ist

◆ Bourbon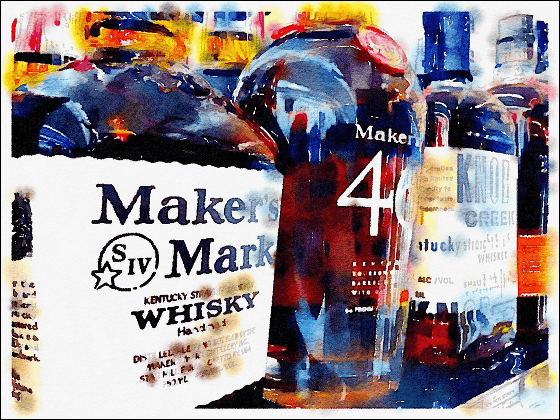 ByJeff Turner

A few months ago, Mr. Downey was invited to Osaka by friends Nick Cole di Cott of Japan who said "There is the world's best bomber", and Bourbon House in Moriguchi City "Rogin's Tavern"I visited. Although it is a small bar located 30 minutes away from the center of Osaka, there are standardJack DanielFrom the 1800'sJim beamThere were hundreds of Bourbon bottles up to and from the jukebox of the period American jazz was flowing.

Mr. Seiichiro Tatsumi,An old-fashioned bar in the basement of the RIHGA Royal HotelIt was the first time to drink Bourbon and to have been brought to Bourbon, the center of American culture. A few years later, Tatsumi, who read the book on Bourbon, sent a letter of desire to visit the Distillery in Kentucky and Tennessee. While borrowing help from the American consulate, Tatsumi realized the distillery tour around 1984 and expresses this as "I fell in love with America at that time." After that I visited the United States more than 100 times and now he seems to have a house in Lexington.

Mr. Downey who drank "1804", a rare Bourbon of Kentucky Province, is impressed by "It was a silky smooth silky experience, experienced" the past ". When asking how to find these unusual period bourbons, Tatsumi says, "I run around the US looking for the neon sign of the liquor shop and stop by all the shops that pass in the street" . It is said that they are gathering bourbons through a steady effort to negotiate a store clerk to show the storehouse and purchase things you like by tasting.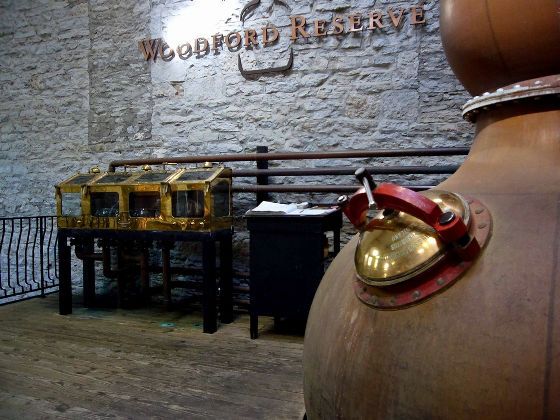 ByPaul Joseph

The following day, Mr. Downy, the bar at Osaka Kitasinland "Ten years"I visited. Tatsumi is a bar bomber that offers more than 1,500 kinds of bourbons that he was practicing, and listening to the most expensive bottles also puts "Pappy Van Winkle" of more than 1,000 dollars (about 100,000 yen) , Downey says in the two bar bars that I do not think is Japan, "I felt even nostalgia was enough". Mr. Downey who returned to the United States has examined various bar bombers, but even in the home it was not able to find a bar with an assortment of "Hen" or "decade". It is said to be the best bar bumber in New York "Char No. 4"Why do not Americans buy real bourbon?" The responsible person said "Recent Americans want to drink new bottles." You say that old bourbon "The experience of discovering the" past "is a very new novel idea in the United States." Downey says, "In Japan, Tatsumi is an idea realized 25 years ago."

◆ Jazz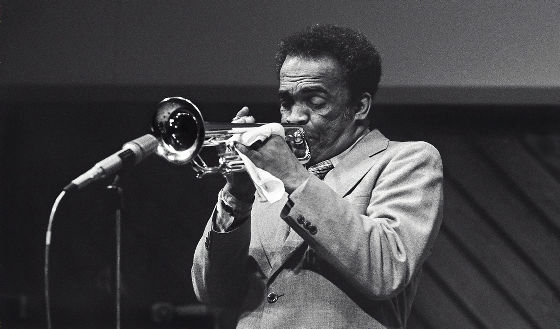 ByTom Marcello

There is a coffee shop which is derived from the jazz bar called "jazz cafe" in Japan. Downey says, "It is a utopia where you can listen to jazz records with high sound quality, it is a kind of jazz experience specialized to" listen "." Jazz experts living in TokyoJames Catch PoleIs detailed about jazz cafe, Downey is a jazz cafe where he often goes to understand the culture of jazz tea ceremonyMr. OK Jazz"I visited.

Catch Pole said, "The beginning of jazz tea ceremony is from the 1950s to 1960s, as it was difficult to listen to music in Tokyo's small apartment, the import record was too high, so jazz fans came in the city I was born as the only place where I can enjoy music. " Jazz became a hangout for student organizations as it was linked with the university's dissident organization in the 1960s, but now there are evolutions of audio equipment and so on, so there are not many people who bother to collect jazz tea ceremony.

After that, Mr. Downy is a small shop in all eight seats quietly nestled in the back street of Tokyo Yotsuya "Tea ceremony meeting"I visited. When I heard about the history of owner Fukuji Fumihito's start shop, Mr. Fukuchi said "Tea ceremony"I was reading a book on jazz, which was a teenager in Hokkaido.Our is the first jazz cafe I visited since I came up to Tokyo, and since that time jazz cafesia I become a hobby of myself and I know the jazz cafe in Tokyo. He said that he left the IT industry that he had worked until 2007 until he became a hobby and opened a jazz tea ceremony.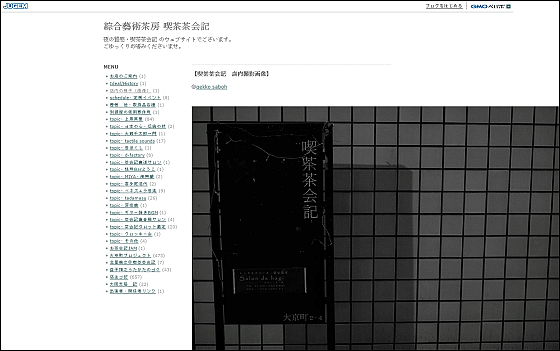 Downey went around watching the tea ceremony where international jazz musicians and jazz fans gathered from all over the city, "Why do you listen to the record with jazz cafes now that music appreciation became easier as technology advances? "It is appreciated that iTunes and the walkman have grown up, but it seems to me whether the next place will be whether or not" the next generation "will take care of the same experience" Thing.

◆ Workware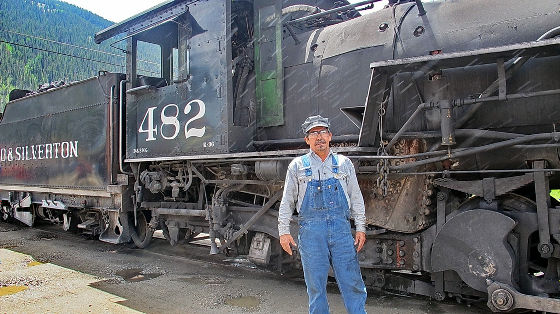 ByAl_HikesAZ

Among those familiar with fashion, Okayama is famous as "the sacred place of denim" that makes the world's best denim using the looms of the 1950's. I have an office in the suburbs of Okayama "WORKERS"Takashi Tateno, the representative director of the company, not only denim, railroad jacket (Coverall) ·Duster Coat·Flannel shirtWe are making all American workwear from the 1960s to the 1990s, such as (Nerushatsu) · Doubley pants.

He was deprived of his skills, skills, tools to produce those clothing on a high quality, industrial scale when American workers' products were at its heydime. Prior to emerging the idea of ​​his collection, he worked on clothing production at the factory and at the same time launched a Japanese website that collects knowledge about the type and procedure of Old American work clothes products. In addition, I contacted companies that went bankrupt, contacted America many times, purchased the necessary products, and learned the technology of the old American that ceased.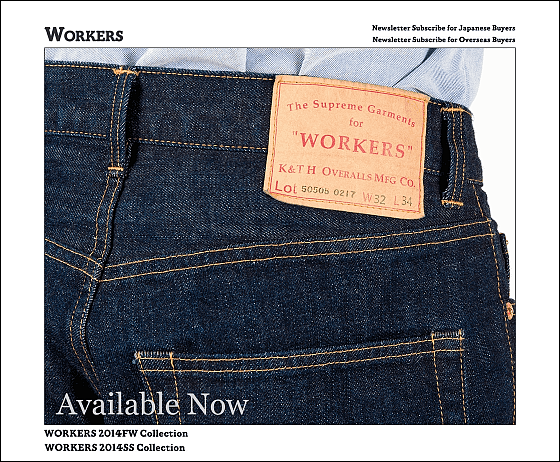 After that, I purchased a factory equipped with old-fashioned riveting machines and sewing machines and made specifications of the collection that gathered collected technologies. At that time there were many products made by skilled skills, but as apparel production shifted overseas the majority were lost from the United States. "At that time, I noticed that there were older craftsmen with high-level sewing skills in Okayama," Mr. Tateno can overcome the original by shifting the base of working clothes in America to Okayama And I understood.

In recent years, technology to mass produce reasonable and durable clothing for workers cultivated at the factory in Pennsylvania, Virginia, California, which is getting harder to find in the United States, is a Japanese apparel maker WORKERS products It is alive.

◆ Hamburgers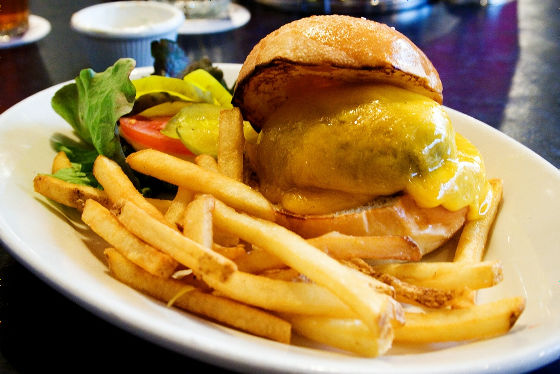 ByRobyn Lee

Mr. Kozo Matsumoto, who had a Western restaurant in Tokyo, was blessed with the opportunity to have several restaurants in the US afterwards. Mr. Matsumoto, who moved to Los Angeles, lived in a small unusual hotel called "Magic Castle" near Hollywood.

One day, Mr. Matsumoto who had been working with his family at the pool, at the pool sideCatsThe cast members of the theater company who plays are invited to the open BBQ party. They burned the meat of the burger at the grill, but the time is 3 o'clock in the afternoon and the lunch has already been done. Mr. Matsumoto wrapped a hamburger and asked if he could eat it later, but told the casters that "hamburgers must eat" freshly baked "right now" and eat on the spot To However, the 100% beef grilled with fire of the grill was definitely different from the hamburger chain store such as McDonald's and Mos Burger that Mr. Matsumoto ever had.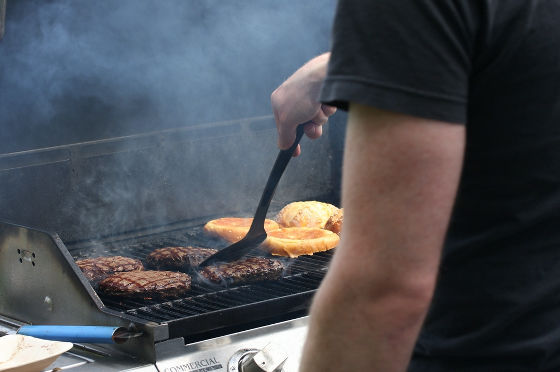 ByJustin Marx

A few years later, Mr. Matsumoto who came back to Japan, the restaurant which Magic Castle's hotel built in Tokyo Gotanda had the address name "7025 Franklin AvenueIt opened in 1990. At that time, the hamburger shop provided hamburgers as fast food, but with a grill exclusive for burger, it became a pioneering restaurant of authentic hamburgers to eat with a knife and fork.

Mr. Downey who ordered a cheeseburger said, "Australian beef patties grilled with charcoal fire are simple and extremely elegant." Mr. Downey asked, "Did you visit Magic Castle then?" Mr. Matsumoto tears, "I have not returned since then." "I am always thinking of going to America but I have not done it yet, but I am thankful that I could take the impact I received in the US back to Japan."

◆ Shirt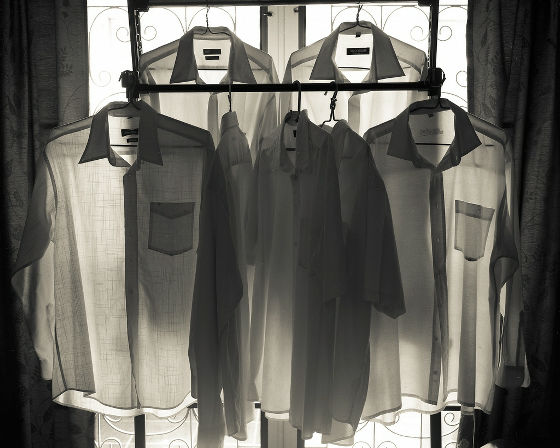 ByRonn aka "Blue" Aldaman

To sell high-quality shirts at a low priceMaker's shirt Kamakura"Opens a New York store in New York and Madison Street as the first foreign store in 2012. The company's product called "Kamakura shirt" is called "traditional" from fashion trends, and in Japan it is "Ivy styleIt is called. Mr. Downy visited the founder Mr. Yoshio Chido, visited the maker's shirt Kamakura head office in Tokyo Ebisu.

Mr. Downy asked Mr. Sadahi who dressed the button-down Kamakura shirt, "Why did Japanese manufacturers open a New York store to sell American style shirts?" Downey asked. "The shirt style started from America, I was worried, but Americans forgot their style." Kamakura shirts do not sell to department stores or retailers to maintain low price and high quality. Maker's shirt Kamakura has its own factory and, as well as Mr. Tateno of WORKERS, America's idea is realized in Japan as Mr. Chidan's excellent design.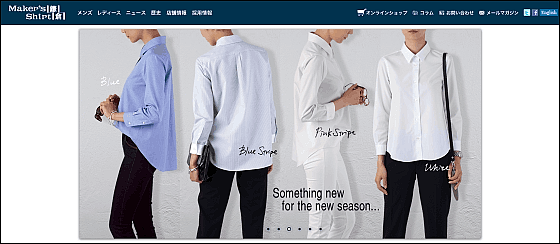 Upon opening a New York store, a book by British Graham Marsh "THE IVY LOOK" was published, and Ivy boom was coming back in the United States. Among them, "It is the IVY style roots of Japan, and even if it was the origin of Western Europe, this IVY world was written that Oriental Japan won Western Europe," according to New York He was convinced of the success of the store.

In the modern era where globalization advances, it is possible to easily obtain culture, cooking law etc. However, Mr. Downey said, "A delicate Japanese sense has a special way to focus on the points that nobody notices, not only in the US but also in Italy and French chefs who are excellent I can copy and improve the culture of other countries perfectly.The Japanese often understand more about the American than the Americans themselves.