I tried the application "Fujitsu AR (Kasatoshi Fujishi)" that can summon AR Funassia and get a discount coupon for Matsumotokiyoshi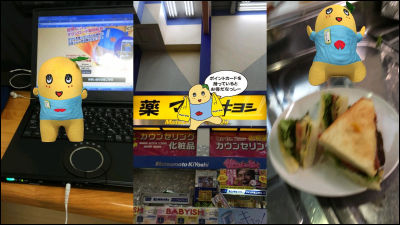 Augmented reality (AR)By using the technology, an application that can summon a popular loose character "Funassy" is "Funassy AR (If you hold over)"is. Since it is said that you can get a discount coupon for drug store · Matsumoto Kiyoshi if you use Funousee AR, I tried it immediately.

Funassy AR application appeared! | Matsumotokiyoshi
http://cp.matsukiyo.co.jp/funassyi/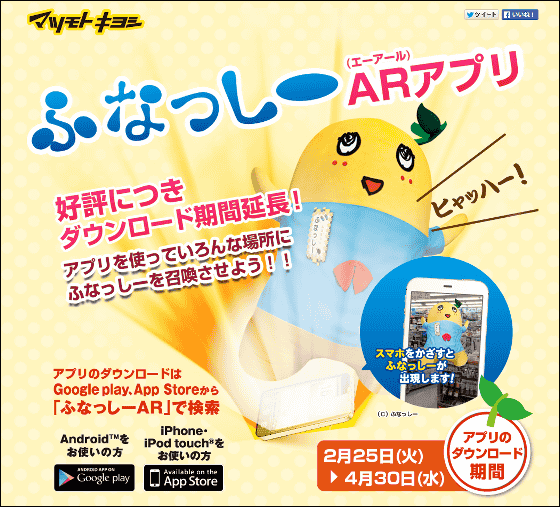 Fujoshi AR for iPhone, iPod touch, iPad currently on the iTunes App Store (Kasatsu and Fujiyoshi)
https://itunes.apple.com/jp/app/id811054441

Funassie AR (Kazatoshi Fufutoshi) - Android application of Google Play
https://play.google.com/store/apps/details?id=jp.matsukiyo.funassyar

"Funassy AR" corresponds to both Android · iOS. This time, I will try Firefox AR using iPhone 5s. In App Sore, search for "Funassy Ar" and Fuji Shi AR, tap "Free" → "Install" to install the application, and tap "Open" when installation is completed.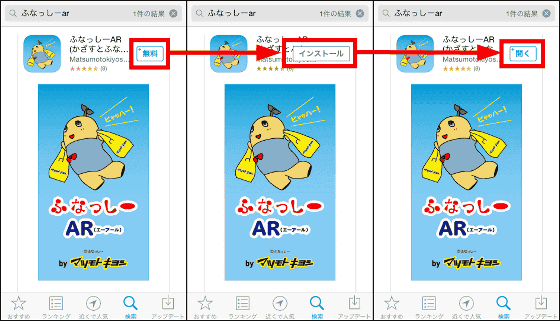 Tap "Accept".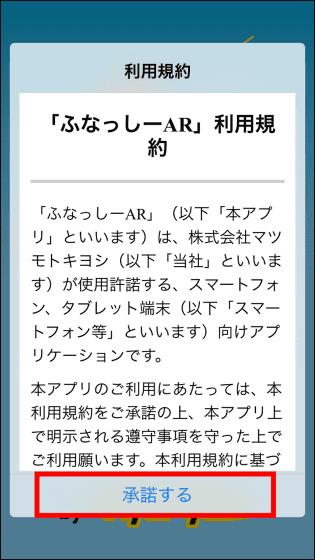 This is the main screen of Fuzzy AR. Funassie AR is an official application of drugstore / MatsumotoKiyoshi, so web shopping and shop search within the application is also possible.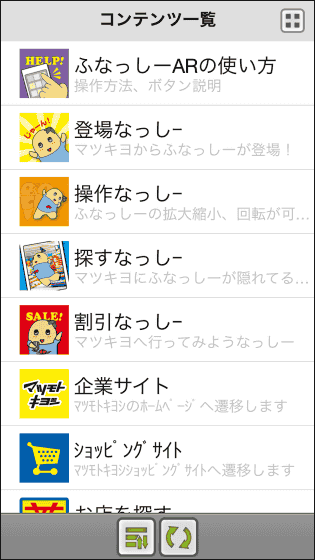 I will let AR appearance immediately appear. Tap "Exit" ... ...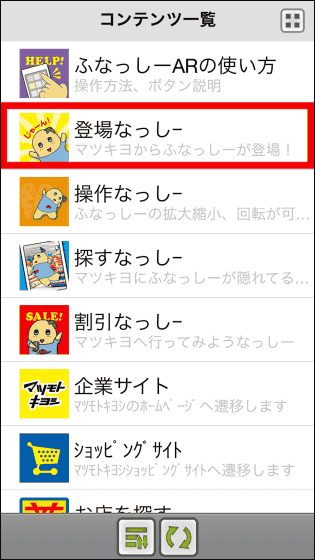 The camera starts up. "Tap Settings" ......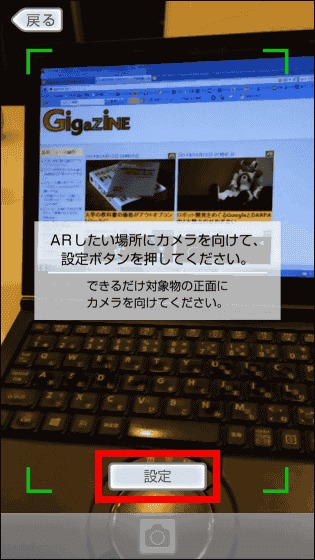 Along with the virtual store of Matsumotokiyoshi, Funassy appeared. As if as AR Fuyoshi as if it is in front of you, it moves comically. Tap the camera icon at the bottom of the screen ......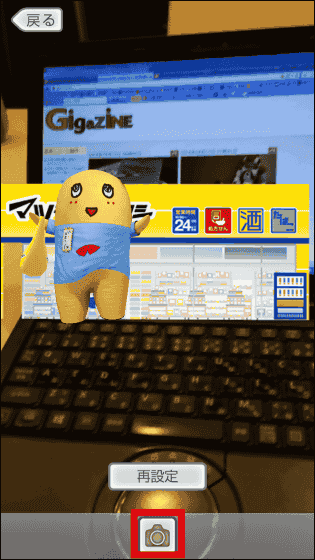 A mechanism that you can take pictures with AR funny. You can save pictures you take, as well as share on Twitter and Facebook. Tap "Save" ......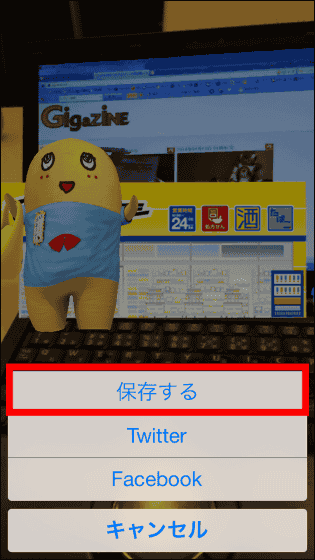 Pictures could be saved on the iPhone.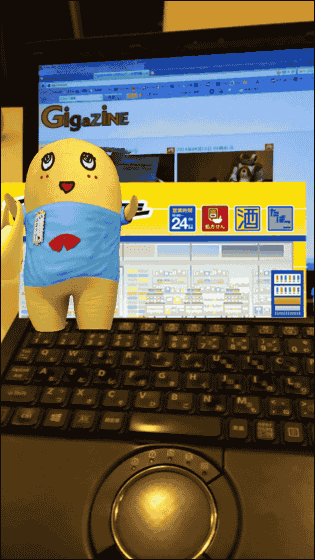 Next, tap "Operation" ... ...



Only AR Funassia only appeared. As usual, moving AR Fuyoshi is fun just by watching it, but it is hard to capture the shutter opportunity in the movements of crispy ......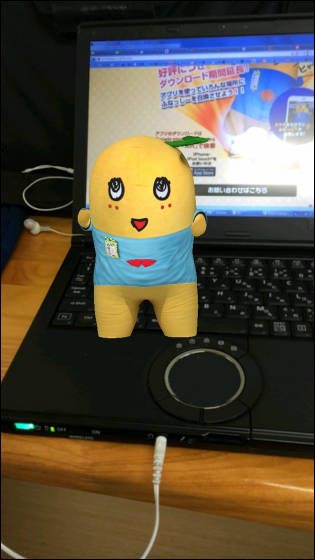 In addition, it seems that such an error message comes out and it is impossible to make AR ARCHITECTURE appear on objects with too few features.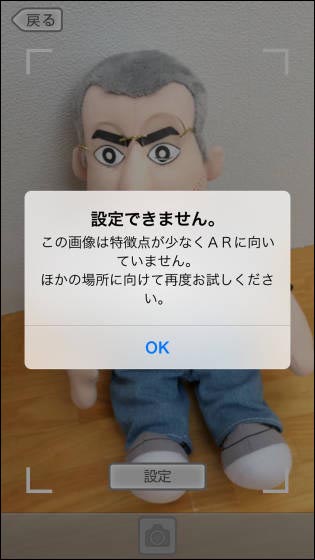 You can check how to make collaboration photos with AR Fujyo in the following movie.

Apps "Funassy AR" When you let Fuutoshi appear, such feeling - YouTube


Funassy is pinch out and pinch in and it can be scaled up and down.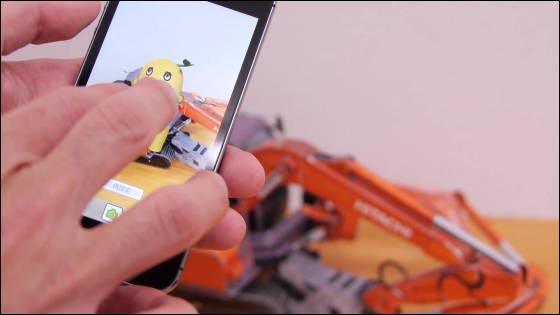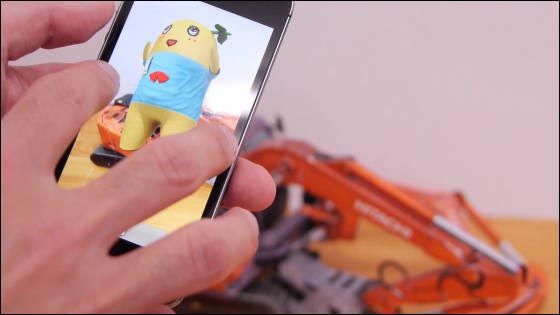 Fluffy to jump.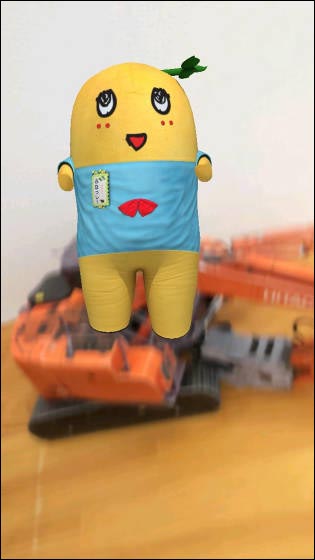 Bend over the sandwich ... ...



Great jump.



On the charcoal fire "hot!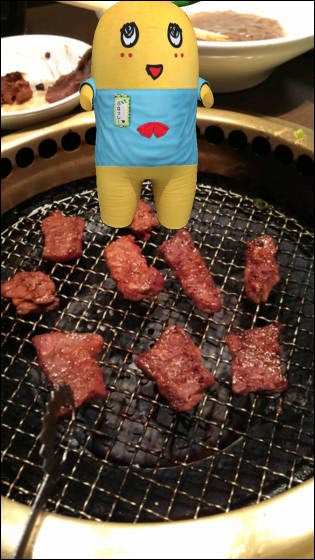 If you further tap "Discount", ...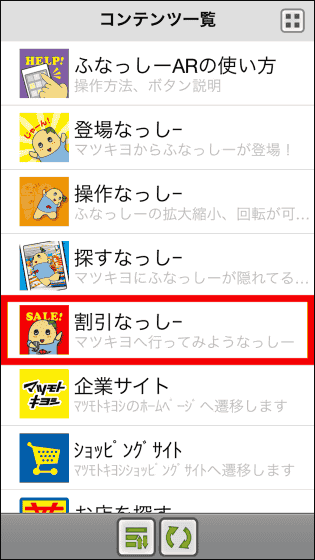 In this way, as Matsumotokiyoshi's store's message "Please show me the logo" appears on the display, if you point the lens to the logo ... ...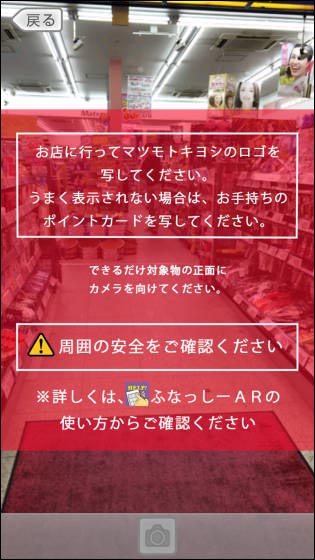 Fuji was appearing on the logo. This photo is a matsukiyo discount coupon and you can receive 5% discount if you show Fujishi at the checkout. Please note that some items such as foods are not eligible for discounts, so we want you to check on the cash register at the cash register.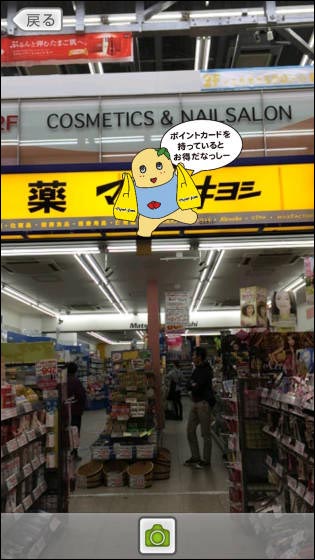 "Funtase AR" which can take pictures of cute AR Fujitsyi and two-shot pictures is the Android version of the application "Funasya AR" is limited to Matsumotokiyoshi Members only "Pear juice shou!" And " It is also prepared that it is prepared.

The application "Funasya AR"The download deadline is until April 30 (Wednesday) 2014So, I recommend you to download early for Furanashi.