"Ring" which enables you to operate the device simply by writing letters and symbols in the air with your fingertips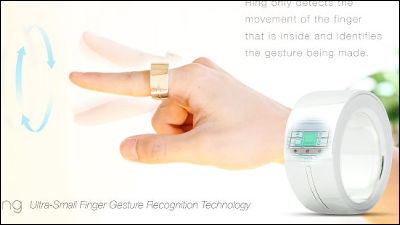 Google GlassYaSmart WatchThere are various forms of wearable devices, but when wearing a ring and writing letters and symbols in the air, messages can be sent and turning on / off of lights becomes possible "Ring"is.

Ring: Shortcut Everything. By Logbar inc. - Kickstarter
https://www.kickstarter.com/projects/1761670738/ring-shortcut-everything

The state of actually using Ring has become well understood from the following movie.


This is Ring. It looks like a normal ring and it does not change so much.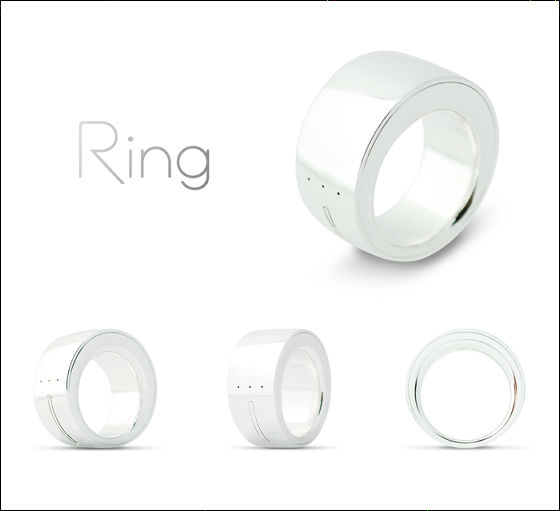 First of all, it is worn on your fingers.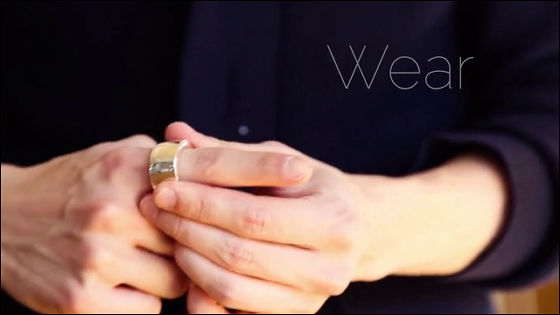 Tap the button on the side of the ring ... ...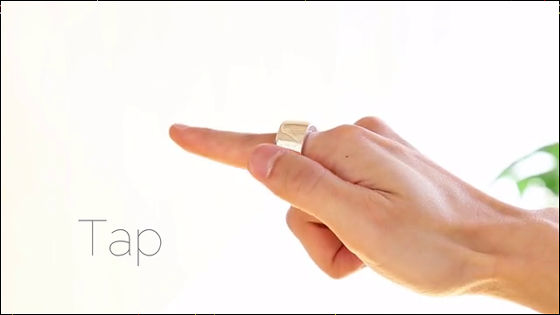 Just move your fingers.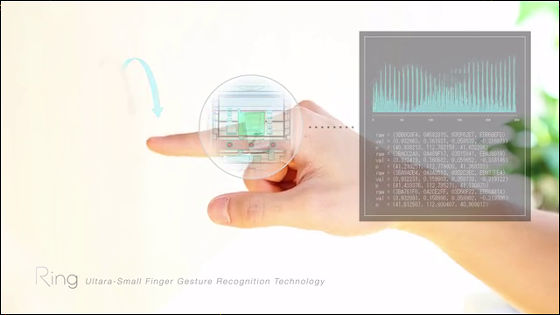 For example if you draw a lightbulb mark in the air with a ring on ... ...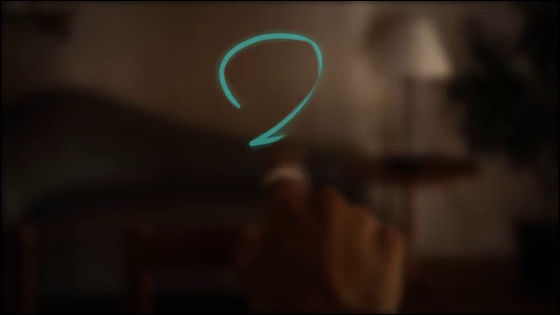 The light stand in a remote place turned on.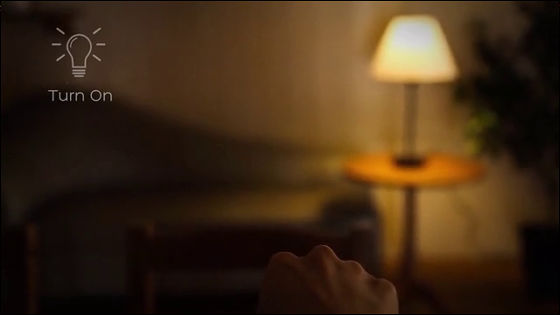 Next let's write the letters of "TV" in the air.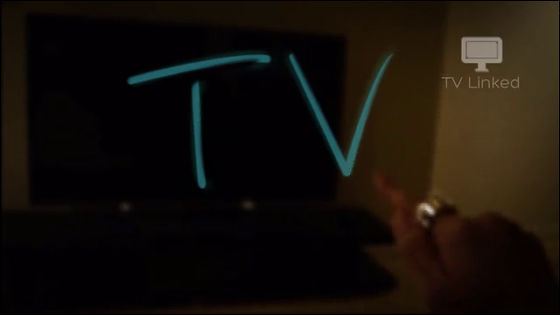 Turn on the TV.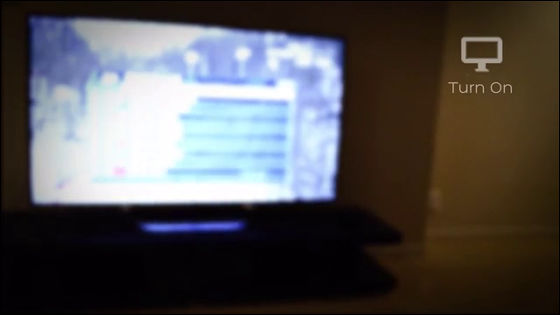 If you write "12 dollars (about 1200 yen)" ...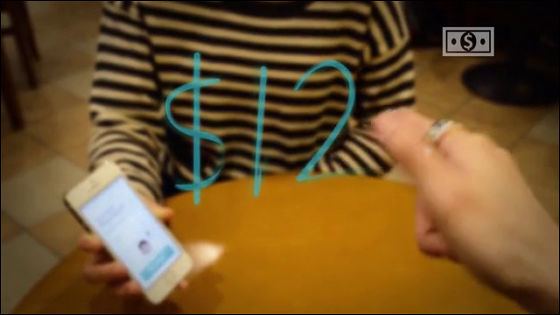 I was able to send 12 dollars via smartphone.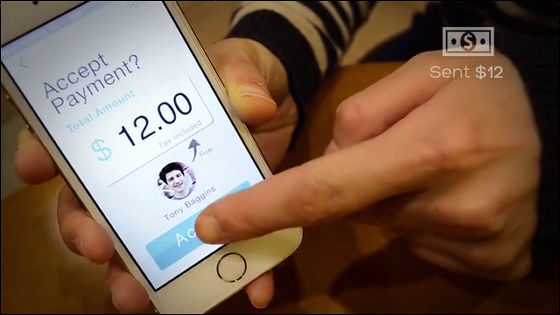 It is also possible to write characters in the air and enter it into a smart watch.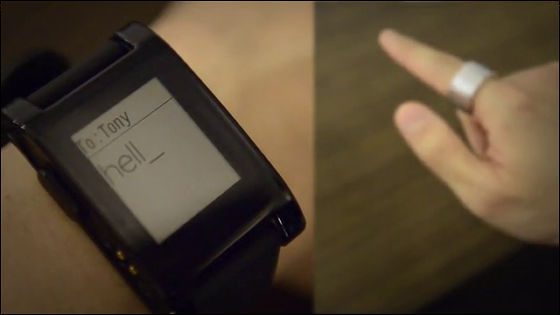 Ring makes it possible to operate the device as if using magic. The device has a battery, motion sensor, LED, touch sensor, Bluetooth Low Energy, vibration function inside, and seems to connect with each device via Bluetooth.




In addition, Ring has a vibration function, it is possible to sense transmission and reception of mail, etc using vibration.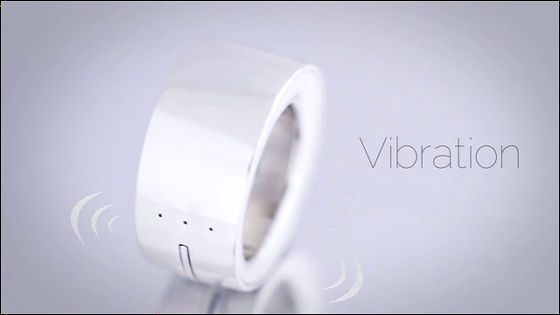 In dark places it also comes with LED lights.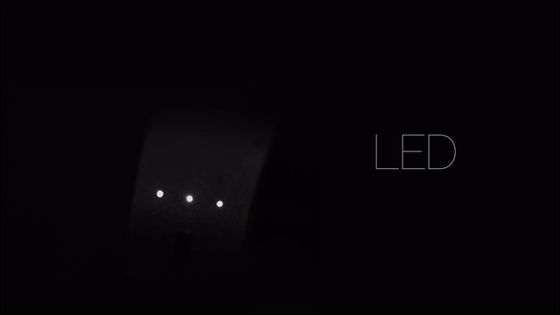 It is Ring that allows you to execute smartphone functions and turn on the device just by painting symbols in the air, but you can freely edit the meaning to have in the sign using the smartphone application.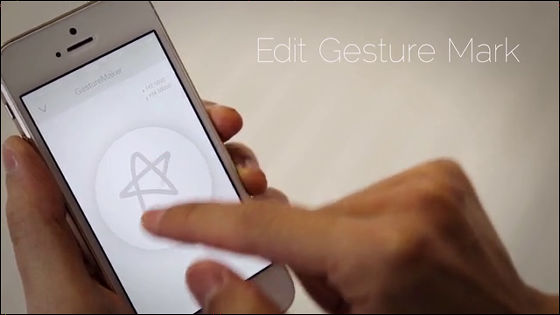 Upload new functions to Ring wirelessly.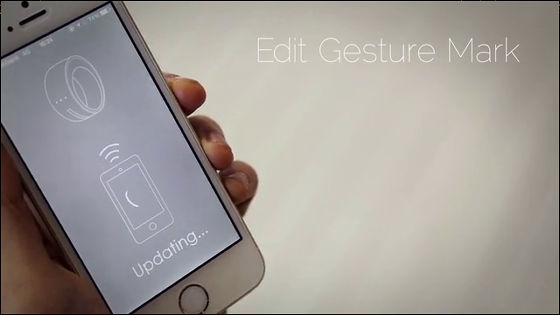 Complete.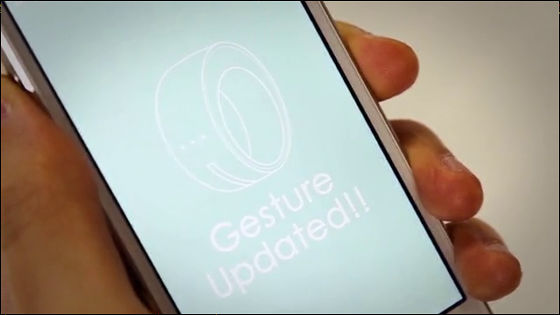 To activate Ring, you need an iOS 7+ iPhone / iPad / iPod touch / Android 4.4 or higher device, Windows Phone, or a future Ring Hub to be released.




In addition to directly connecting the device to the Ring, it is also possible to connect via Wi-Fi via a dedicated hub or smart device, so it is possible to operate various devices at home through the hub.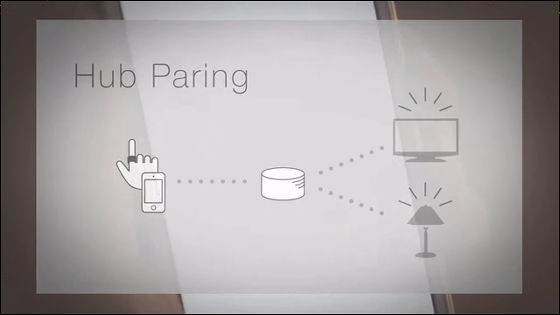 In addition to iOS and Android terminals,Google GlassSuch as wearable devices, SNS,LED lightWe plan to be able to operate household appliances such as the beginning.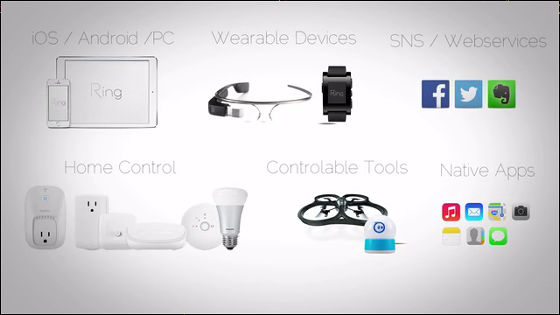 Not just to turn on the light ......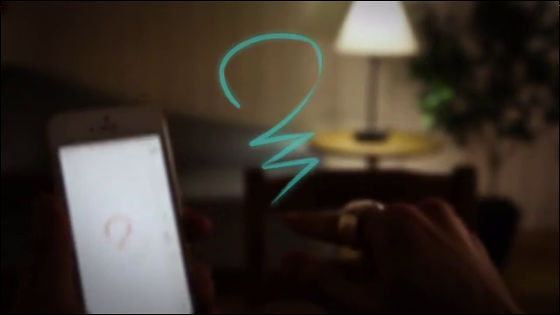 You can also change the color of the light by turning the fingers round and round.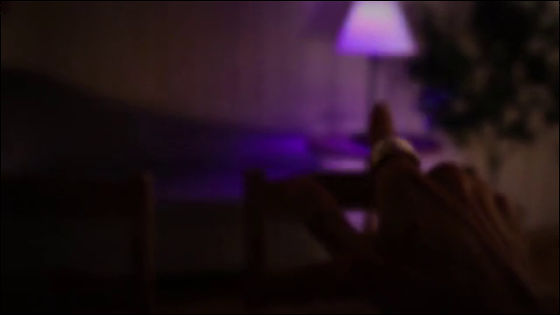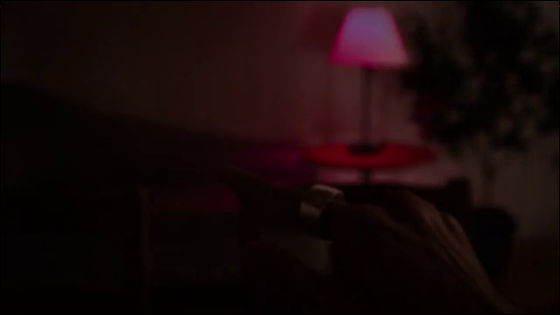 Since the ring is a simple design, it is not conspicuous even if you use it regularly.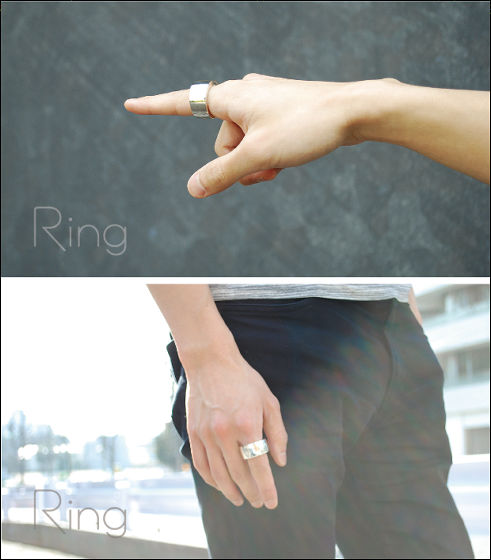 Writing according to Ring Font will make it easier to enter letters.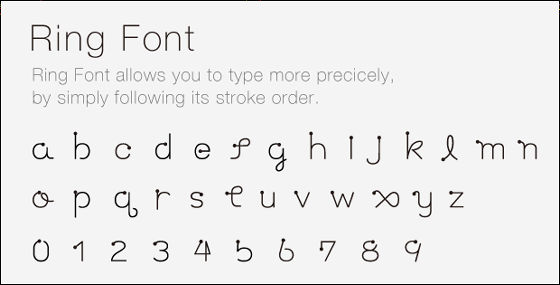 Using iBeacon or GPS function of short range wireless communication, it is also possible to settle easily with one fingertip.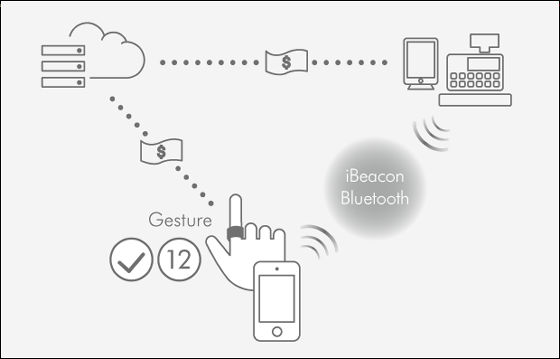 Ring is the place where the sixth prototype prototype was made. Looking at the evolution of prototypes so far, you can see that design has also been refined considerably.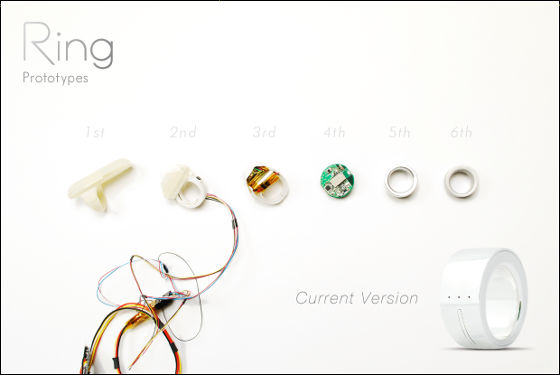 Recognition ability of letters and lines is much improved compared to 2013.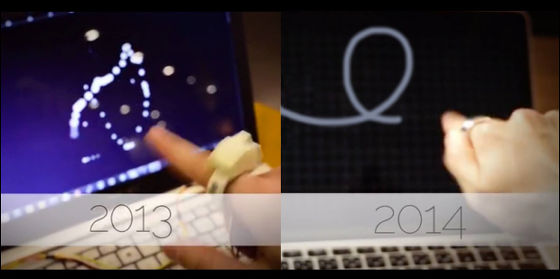 An API for developers will be made public, and we will also open a Ring Store that can publish the created applications and devices.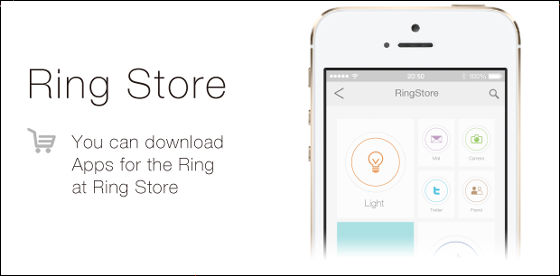 Size is 6 kinds.




The contents of the set are body, application, battery stand, micro USB cable, box & manual.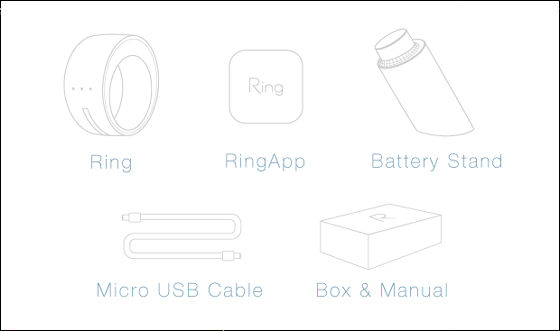 The battery stand is expected to be able to do gesture about 1000 times with one charge by the following feeling.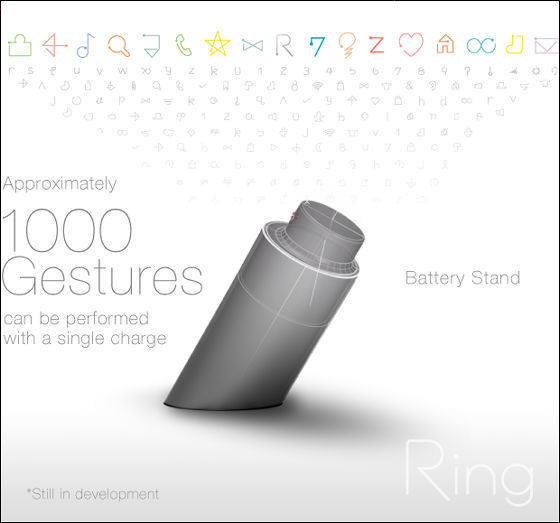 Takuro Yoshida launched RingLogbarProduct of the current cloud-funding platformKickstarterWe are recruiting investment in. It has collected over 47 million yen over the target amount of 250 thousand dollars (about 25 million yen) and it has become quite popular products. A set of Ring including a battery stand etc can be obtained by investment of more than 165 dollars (about 17,000 yen), but when shipping outside the United States, a separate shipping fee of 15 dollars (about 1500 yen) is required. let's do it. As for the method of investmentJapanese version is also available.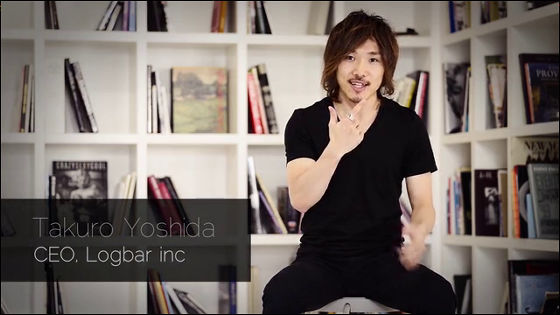 The deadline is Japan time and it is 23:59 on April 4, 2014.

Ring: Shortcut Everything. By Logbar inc. - Kickstarter
https://www.kickstarter.com/projects/1761670738/ring-shortcut-everything