Microsoft is developing "smart bra to detect feelings"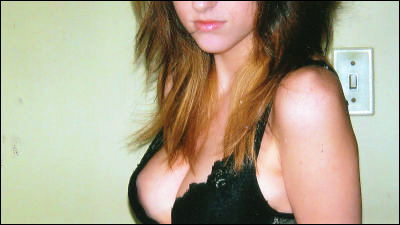 ByA L

"Smart Watch phone" that can be used as an independent terminal without cooperating with smartphoneNot only watches like, but also Sony patents pending patent "SmartWig"And bra to tweet each time you remove"Nestle Tweeting Bra"SuchWearable deviceHave appeared one after another. Meanwhile, Microsoft reads the emotion level with a sensor such as an electrocardiogram and prevents overeating due to stress "Smart bra to detect feelings"We are announcing prototypes.

BBC News - Microsoft working on a smart bra to measure mood
http://www.bbc.co.uk/news/technology-25197917

Microsoft designed a prototype of smart bra to prevent binge eating caused by stress. It is possible to prevent emotional overeating by confirming with "smartphone application" when the "emotionally eating" from the mental state level detected by the sensor. According to Microsoft's research team, bra is equipped with gyroscope and accelerometer in addition to electrocardiogram and electrocutaneous activity sensor, it can also be removed.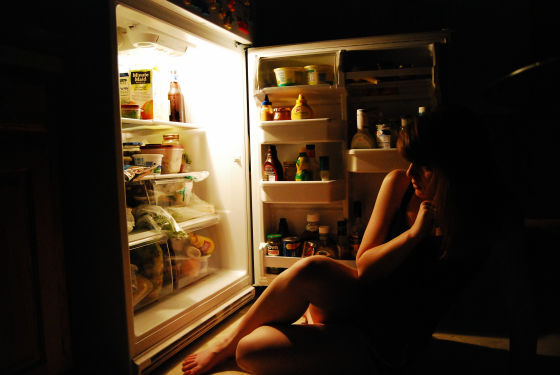 ByCollective nouns

Similar products with electrocardiograms have been produced so far, but most of them are for men and those that are too far from the heart occupy the majority. Regarding emotional overeatingpaper"The bra that can be attached electrocardiogram near the heart is exactly the ideal," he says. However, Microsoft designer Asta Roseway says "Sensor board needs to be charged every 3 or 4 hours," it seems that it can not be used all day.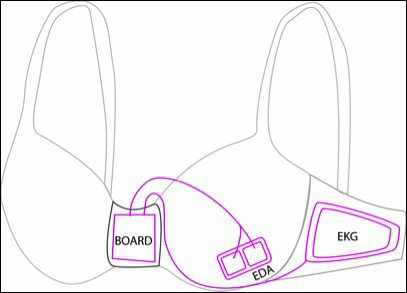 In addition, as an attempt to install a wearable device in a bra, "Bra to tweet each time you remove hook"Or"Bra that discovers cancer by analyzing chest temperatureIn the indian case where rapture cases occur frequently, when trying to forcibly remove the brassieres, the criminal said "Crime prevention bra that gives 3800 kilovolts electric shock"Has also been developed. In addition to sending GPS information to friends and police stations when this assault attack occurs, it is also possible for women to operate electric shocks themselves.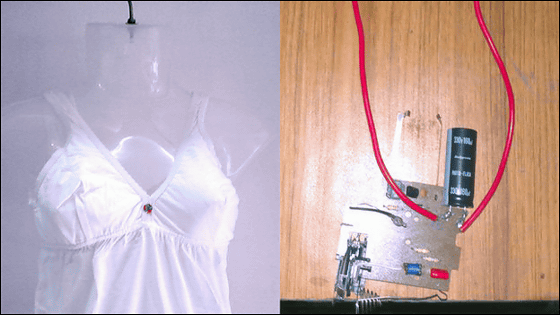 · 2013/12/12 20:07 postscript

All Tech Considered"Microsoft has not developed a smart bra that detects feelings and prevents eating too much," he says.

Microsoft Not Developing A Bra To Stop Overeating, After All: All Tech Considered: NPR
http://www.npr.org/blogs/alltechconsidered/2013/12/10/249963461/microsoft-not-developing-a-bra-to-stop-overeating-after-all

According to All Tech Considered, "Because there was an inaccurate part in the contents sent at many news sites", we could hear from Microsoft's spokesperson who wanted anonymity and " A smart bra that prevents overeating is actually a prototype by Microsoft researchers, but this is just a part of the study of "Calculating Emotions." Although technology exists, Microsoft is not planning to develop smart bra as a product, rather than a research focused on smart bra. "

The research of Microsoft's "emotion computing" will continue in the future.