The winter only Haagen Dazs "Opera" has butter cream, ice chocolate, coffee syrup, almond flavored cookies overlapped but slightly higher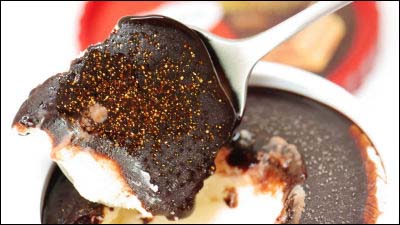 Haagen-Dazs has become a staple of winter in recent years, limited to the winter seasonOperaWe are selling on convenience stores only from December 2 (Monday). French sweetsOperaIce with a motif as a motif was 420 yen including tax and it was quite high price as minicup ice cream, so I was concerned about the taste corresponding to the price, so I bought it at a convenience store and tried it at once.

Opera | Haagen-Dazs Haagen-Dazs
http://www.haagen-dazs.co.jp/opera/

The package of "Opera" is based on deep red and has a sense of quality.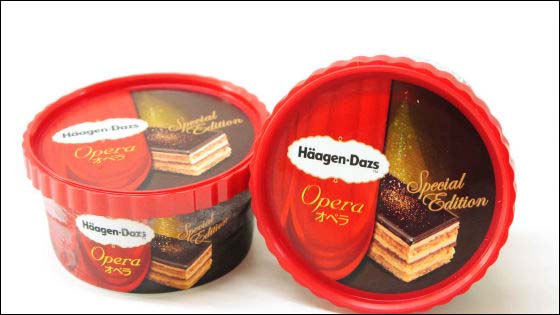 An illustration of the opera was also printed.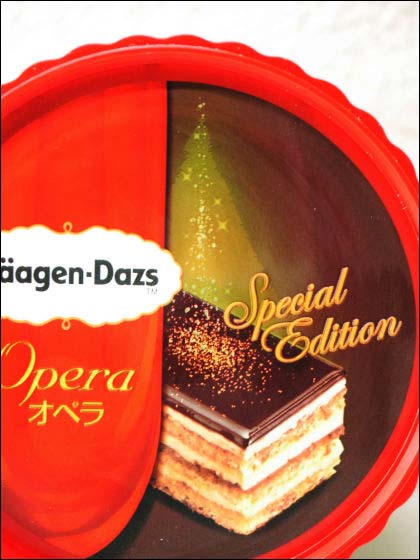 Raw materials can be confirmed cream · defatted condensed milk · chocolate syrup · coffee syrup · egg yolk · coffee · gilt etc. Milk fat content is 11% and calories are 257 kcal per piece.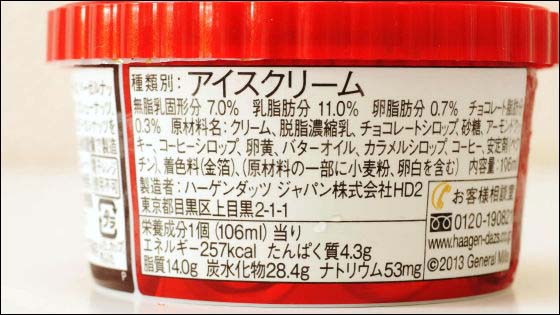 When opening the upper lid, the inner lid of vinyl is pasted.



Ice cream covered with chocolate sauce appears when you remove the inner pig.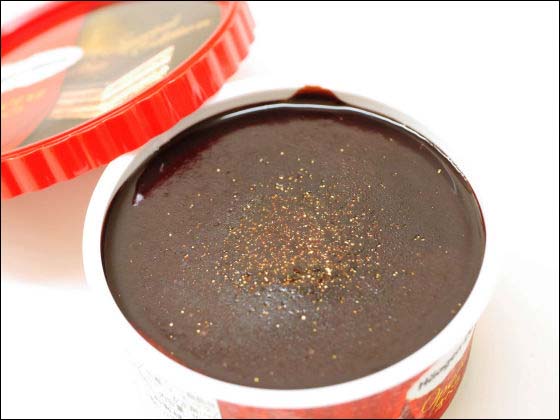 Luxury specification with gold leaf on the center.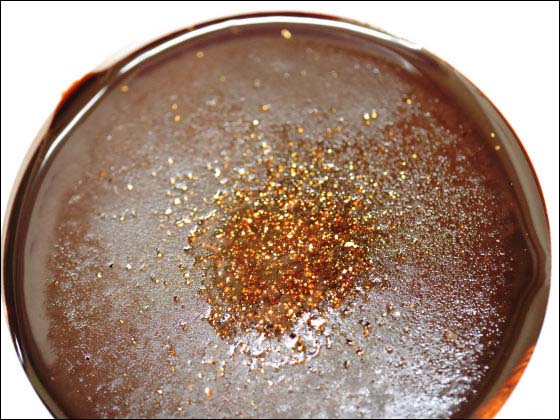 Cross section looks like this, two layers of butter ice cream with different chocolate sauces and colors from the top. Composition of almond flavored cookie dough on the bottom.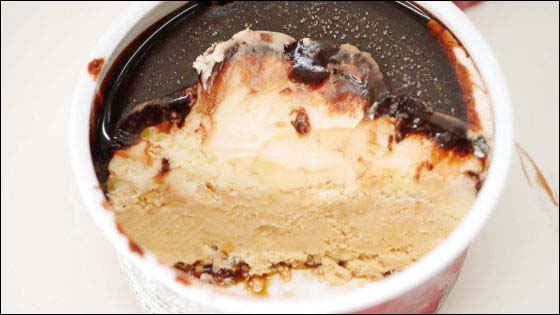 Such a cookie dough is soaked in a coffee syrup containing rum sauce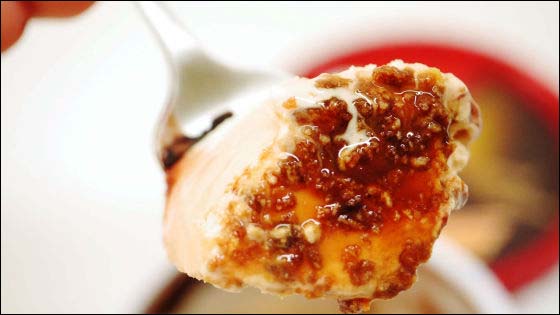 When trying to eat, the flavor of butter, the taste of chocolate, the taste of almonds and coffee are multilayered and rich in taste. Although there is not much milk fat content, there is considerable chance because of butter. It is a taste of luxury feeling more than usual Haagen Dazs which gathered beautifully bitterness, aroma, richness etc.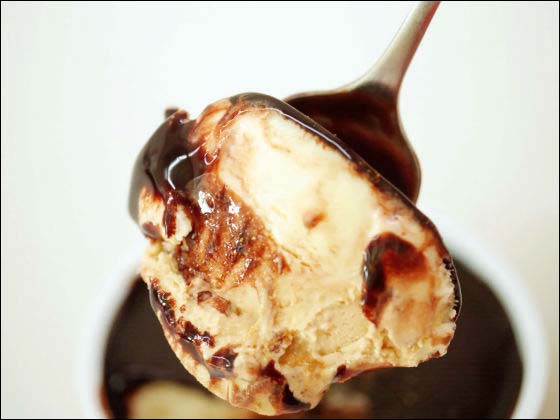 Chocolate sauce is a sweet and discreet taste with a mouthfeel texture. It is quite soluble, so it may melt quickly as it is a room with warm heating.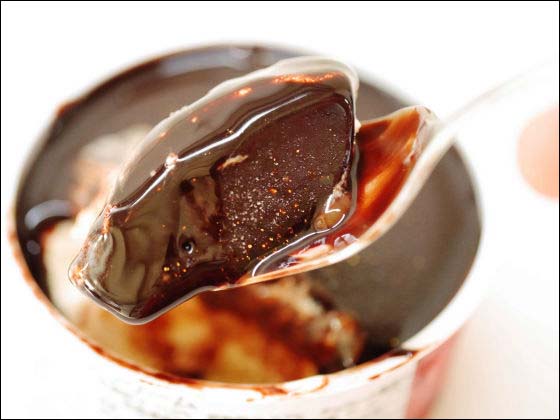 If you eat ice cream together with coffee syrup with rum in the bottom, it will make you more adult flavor. Although there is no alcohol content, the scent and taste of rum makes ice more rich. However, it was slightly higher than the normal Haagen Dazs mini cup by 150 yen, and the price was fairly high if we judged the taste, quantity and price comprehensively.



Opera is sold for winter only for a limited time. The price setting is somewhat high, but I think that people who like Haagen Dazs taste to eat once.