Indian engineers support the world's top IT companies such as IBM and NTT data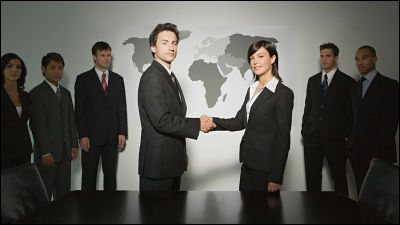 ByVictor 1558

Among the leading companies in the IT industry such as IBM and Accenture, so many Indian employees are working. What is the number of Indian employees that support these companies and why Indian employees are increasingThe Economic TimesIt is revealed.

Top global IT firms have more staff in India than home nations - The Economic Times
http://economictimes.indiatimes.com/tech/ites/top-global-it-firms-have-more-staff-in-india-than-home-nations/articleshow/25282762.cms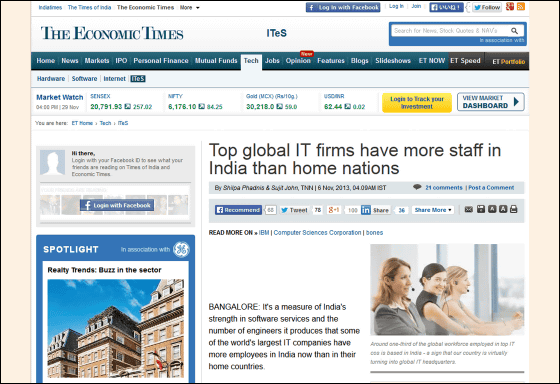 In some of the IT companies fighting the top of the world, the number of Indian employees is larger than the number of Indian employees coming from the company's home country. Some overseas companies have transferred their own consulting base to India, so we can see how IT companies are paying attention to the remarkable India. What kind of company is the company whose base is covered by Indian employers?

◆ IBM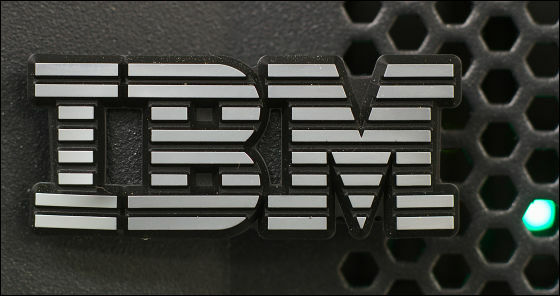 ByDennis van Zuijlekom

Provide IT consulting etc.IBMHas steadily reduced the number of American employees, and at the same time is rapidly increasing the number of Indian employees. Officially I do not reveal the number of employees, but it is an employee organization of IBMAlliance @ IBMEstimates that the number of American employees has decreased from 126,000 in 2006 to 91,000 in 2012. IBM officially announced the number of employees in India was the last in 2007, in that case he hired 73,000 people. Since then, IBM has added an estimated 50,000 to 60,000 Indians as employees, so it suggests that there are now nearly 130,000 Indian employees present. The number of Indian employees is 40% more than that of Americans, and IBM employees are said to be about 430,000 people worldwide.

◆ Accenture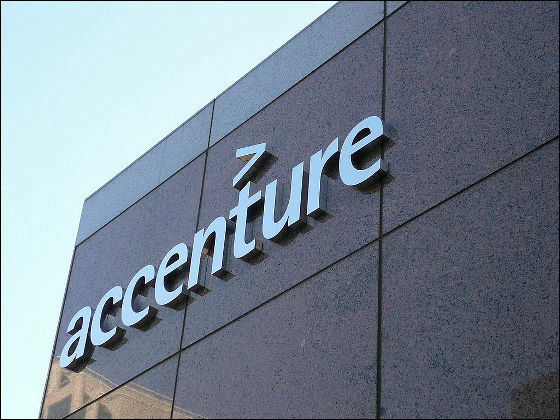 ByMichael Gray

It is one of the world's largest consulting firmsAccentureAlthough the number of Indian employees in India exceeds 90,000, the number of American employees against 38,000 is a number which is less than half the number of Indian employees. Accenture has about 275 employees, so Indian employees account for about one-third of the total.

◆ Capgemini



ByMirjana Chamberlain-Vucic

It is a major IT company in FranceCapgeminiThe total number of employees is about 125,000 people, the number of Indian employees in that number is 44,000 people, in the past two and a half years the number of Indian employees seems to have increased by about 50%. The number of French employees of Capgemini is currently about 20,000.

◆ Computer Sciences Corporation (CSC)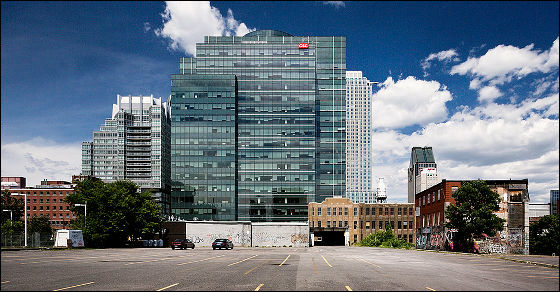 ByHassan Bagheri

CSCSeems to hire 24,000 Indian employees out of 98,000 employees.

"Expansion of Indian demand in IT companies can not be imitated to any other country" says outsourcing of IT consulting etc.Capgemini IndiaCEO, Aruna Jayanthi. As many as 500,000 engineers are born each year in India. The employment rate is not that good, but the number of Indian engineers who can obtain employment opportunities seems to be relatively large when viewed relatively, most of whom can speak English well enough and touched the software for more than 20 years It is said that it is possible to procure more than a certain level of engineers. According to Ms. Jayanthi, "It is not difficult for us to secure talented talents, even beginners have surplus funds that can guarantee a stable salary, and indeed, we are hired worldwide I have a training period of 6 to 8 weeks after entering the company so that India will be the center of our service offering for the time being. "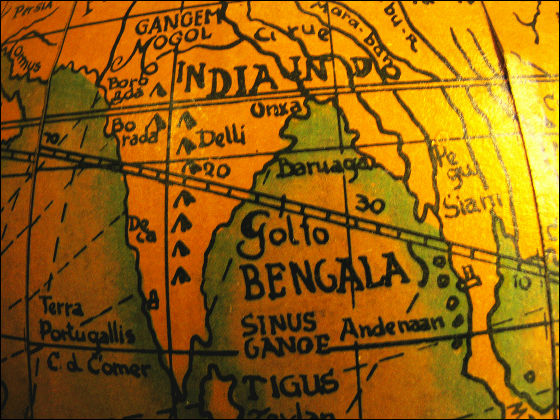 ByAbrinsky

ISGMr. Siddharth Pai, Representative of the Asia Pacific Branch of the Asia-Pacific Branch of the Asia-Pacific Branch, said, "Demographic big differences are born in the Orient and the West, and the elderly population is growing quite large in the West.The aging problem going on in the West and Indian engineers Thanks to the professional skills of the Indian people, the demand is higher than other citizens. "

I am an IT consulting companyZinnovAccording to Sundararaman Vishwanathan, an American company is well acquainted with the technique of placing India at the center of its global strategy, but European and Japanese companies say they are lagging behind American companies in hiring India. However, in JapanNTT DATAIs an IT company in IndiaIntelligroupWe acquired two years ago or are group companiesNTT CommunicationsOne year ago India's data center service providerAcquired NetmagicIt is obvious that he is searching desperately for the development to India. Many IT companies are trying to strengthen consulting services in India like NTT DATA, and Indian consultants are active not only in India but also all over the world.

Mr. Jayanthi says that India's top business school offers highly qualified talent to various companies, "We educate those talented people and send them to IT companies in different countries." The overwhelming population and the existence of a business school that supports the foundation of engineers seem to make it possible for Indian engineers to fly around the world.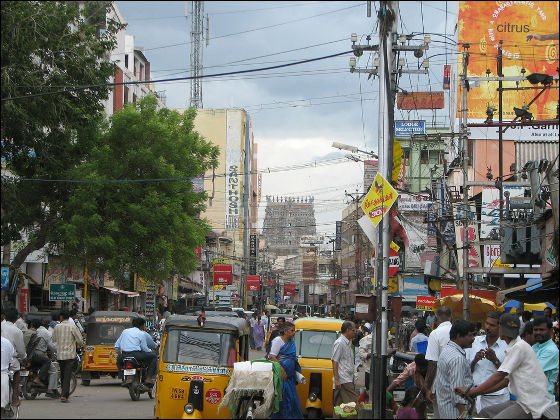 ByMcKay Savage
in Note, Posted by logu_ii