Examples of unique design cards no longer going beyond the frame of business cards Various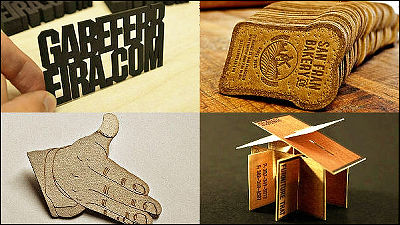 Psychologically, by designing business cards, considering "font" "space" "color"It is said that you can make business cards effective for impressing your opponentHowever, it is difficult to make business cards that are actually nice. So, it became a reference for making business cards, and it was the collection of 33 examples of fun business cards just watching "30 Creative and Inspiring Business Card Designs"is.

30 Creative and Inspiring Business Card Designs | The Design Inspiration
http://thedesigninspiration.com/articles/30-creative-and-inspiring-business-card-designs/

◆ 01:
Justin Colt'S business card called "925 IDENTITY" is made of wood.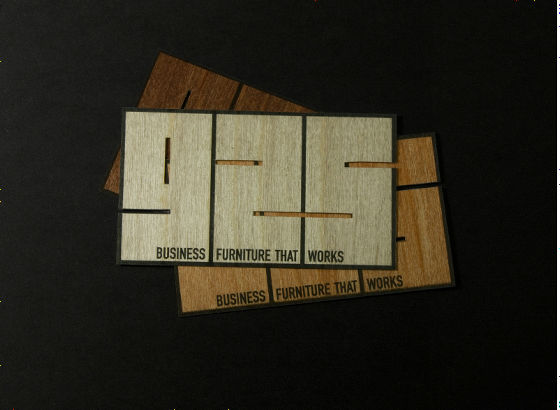 Three parts will be combined into one and the business card will be completed.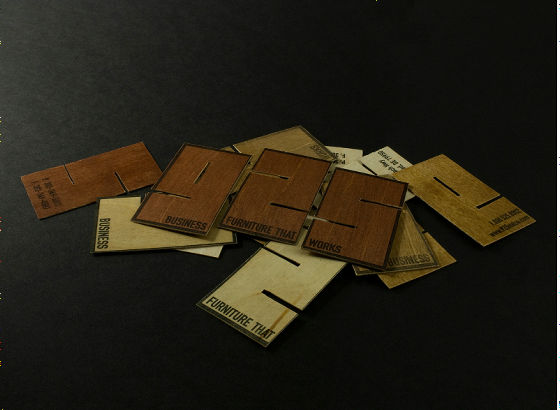 It can be assembled like a puzzle.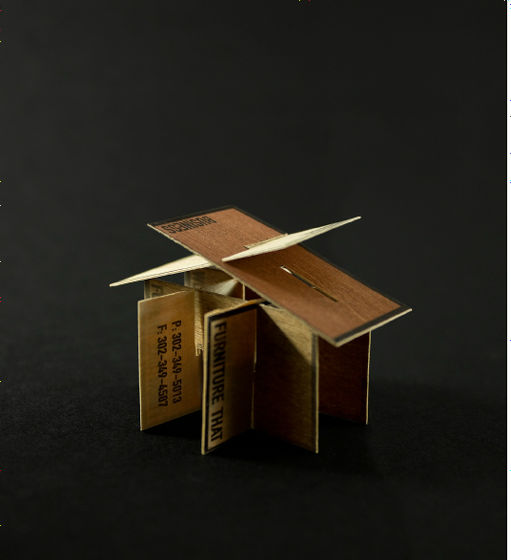 How to play this is not a business card.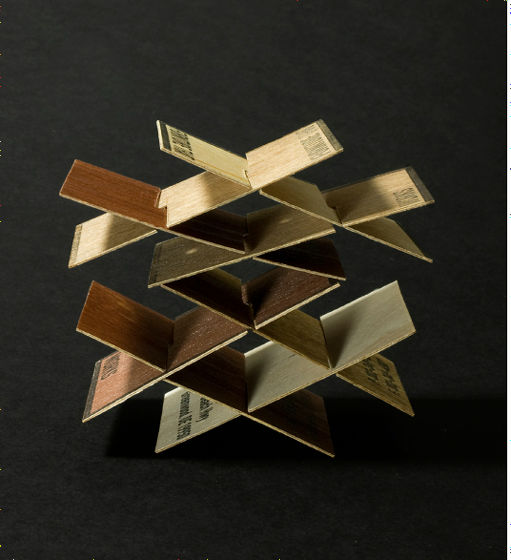 It seems that it was designed precisely.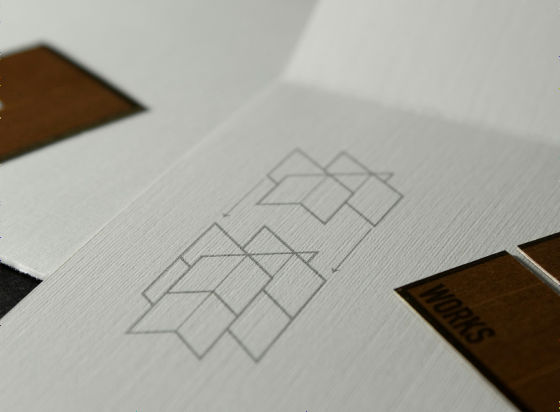 ◆ 02:
Print shopLa TrasteriaA business card made by.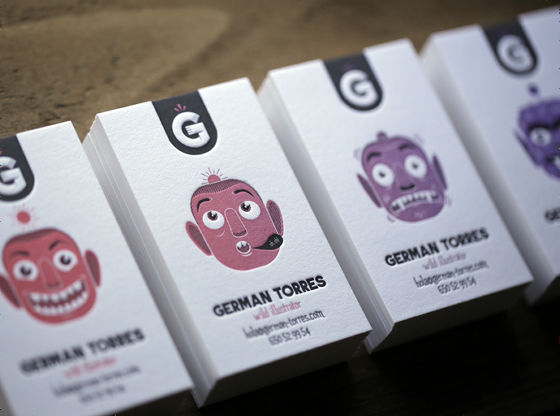 Text and illustrations are embossed.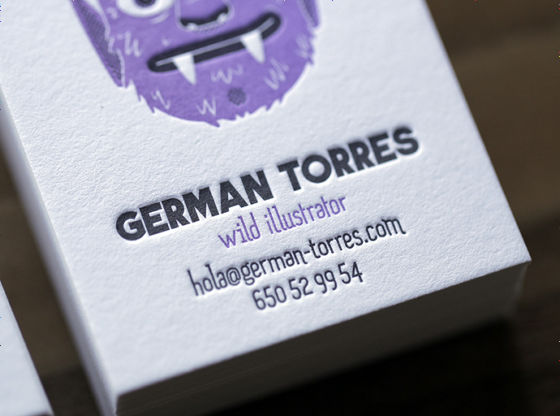 Characters with various facial expressions.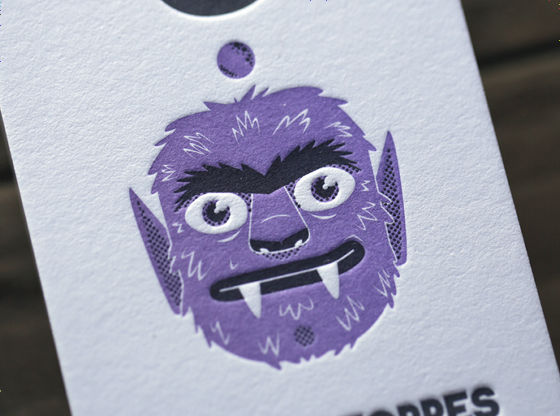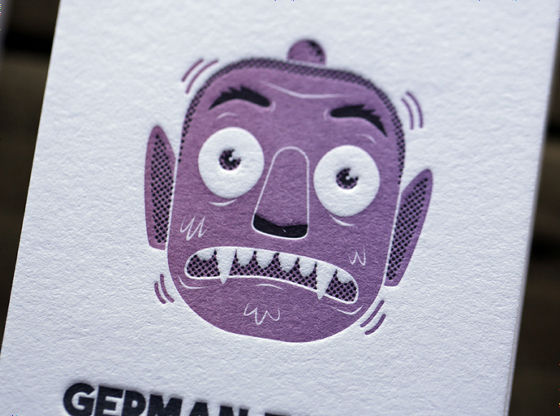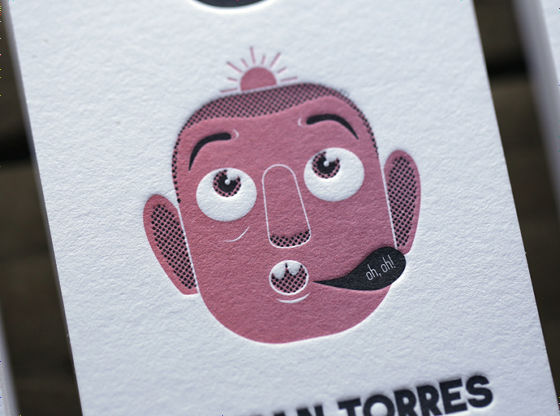 ◆ 03:
ChuloThe "R" type business card of the alphabet designed by.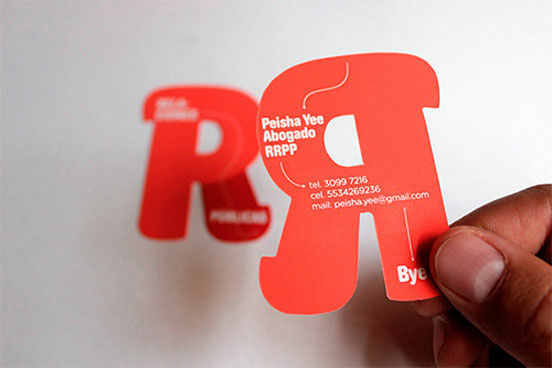 ◆ 04:
CreatticaCreate a design business card that you can hang. The shape of the house isWeb designer site logo markIt is used for.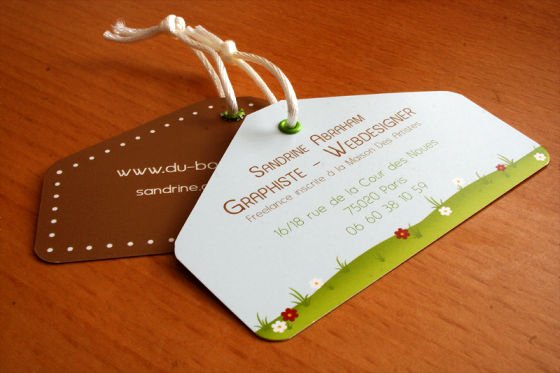 ◆ 05:
Can design business cardsWe The PrintersThe sample of the cupcake design.



Die cutting · laser UV processing · Silver foil has been applied.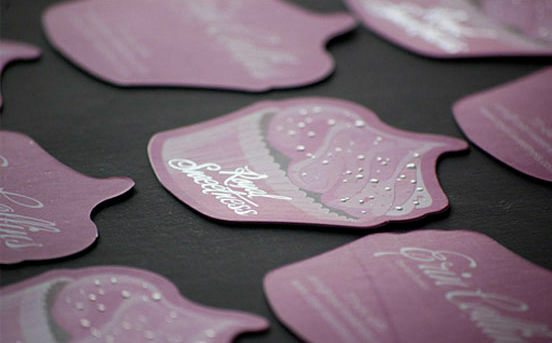 ◆ 06:
Gabe Ferreira'S business card extrudes the name quite extensively.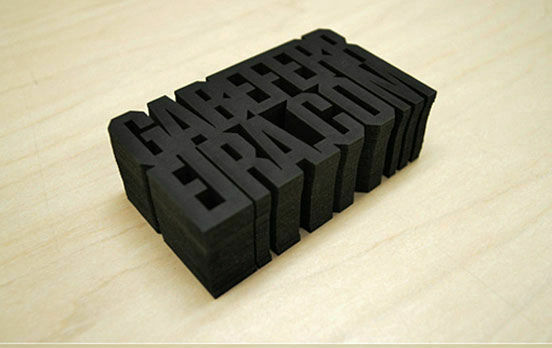 To prevent it from falling down, one business card one sheet a little thicker.



It is impact great.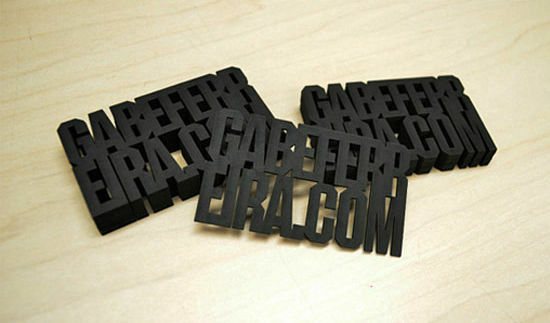 Looking like a shadow picture looks like this.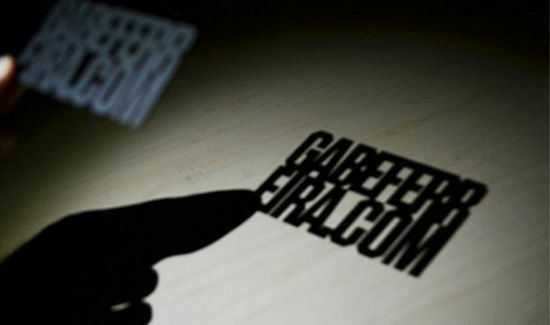 ◆ 07:
Use for movie shootingClapperboardDesign.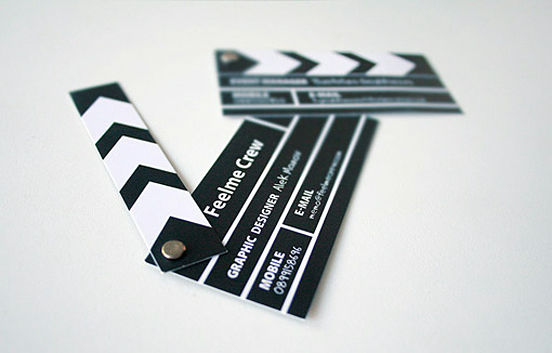 ◆ 08:
Nyanko type business cardMatadog DesignIt was designed.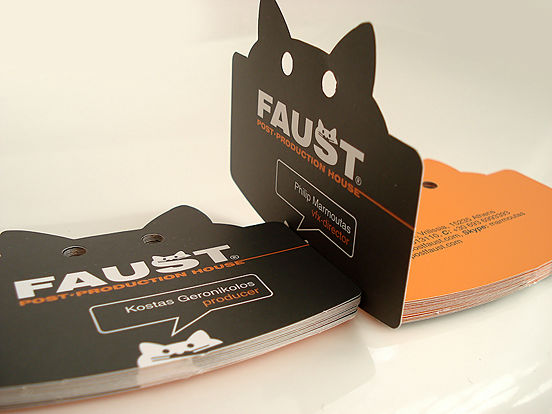 ◆ 09:
Designer'sEnon AvitalMade a business card for grandfather who is a piano tuner.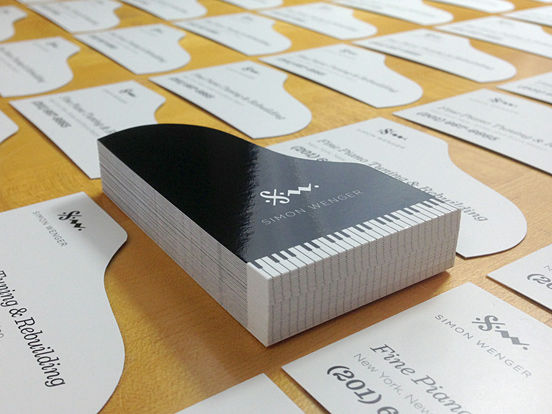 ◆ 10:
Branding company'sFuelhausBusiness card is a practical matchbox.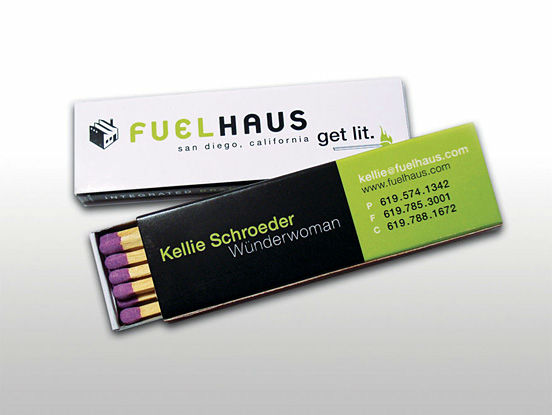 ◆ 11:
There are also metallic business cards. Some people like to change the material as well as design to give impact.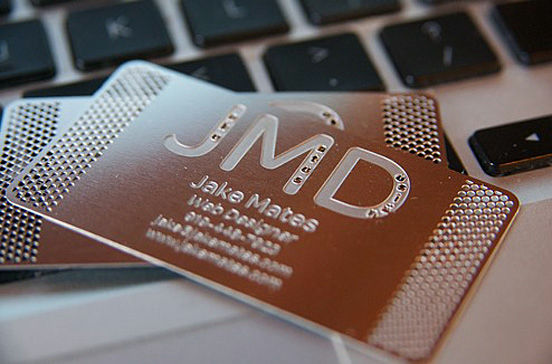 ByJake Mates

◆ 12:
Agent IllustrateurTwo kinds of business cards designed in the city building that I designed.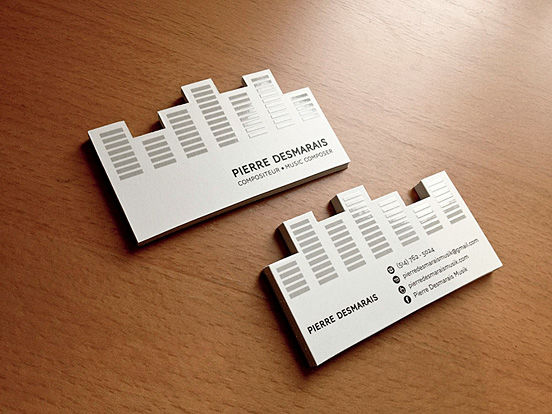 ◆ 13:
Leaf type business card servicePrintPlace.comA sample of.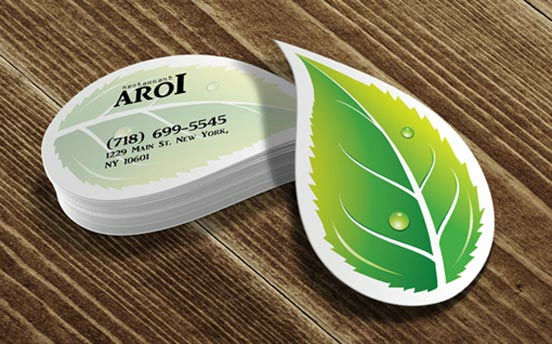 ◆ 14:
A bit retro design.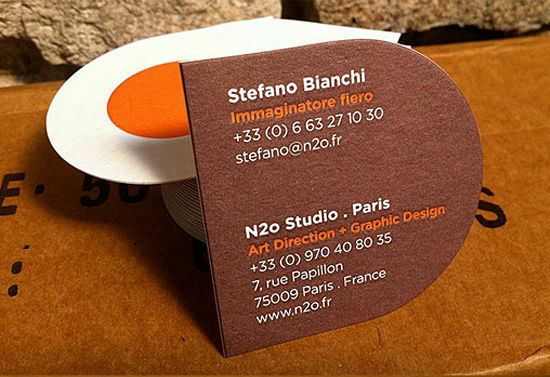 Design and printBadcassHe makes a number of business cards with other impacts.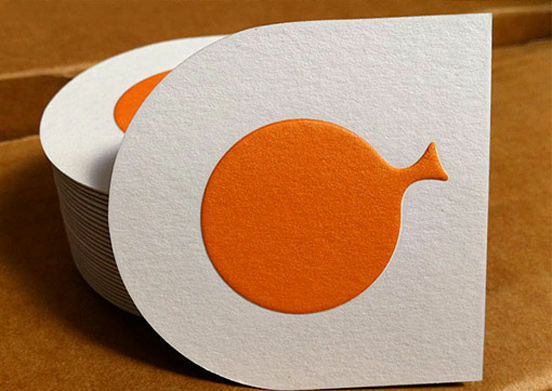 ◆ 15:
Carrie Wong's business card iswebsiteIt feels like pop as well as design. There are also many companies that reflect products, logo marks, website designs, etc. on business cards, making it a business card that you know as "that company" at a glance is also a point to impress yourself with yourself.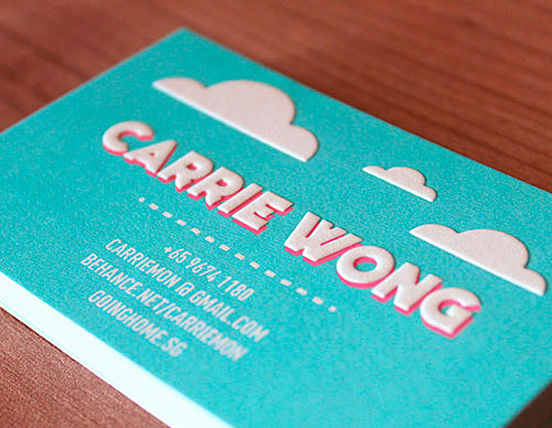 ◆ 16:
designerPhyllisGanThinks business card is monochrome and portrait design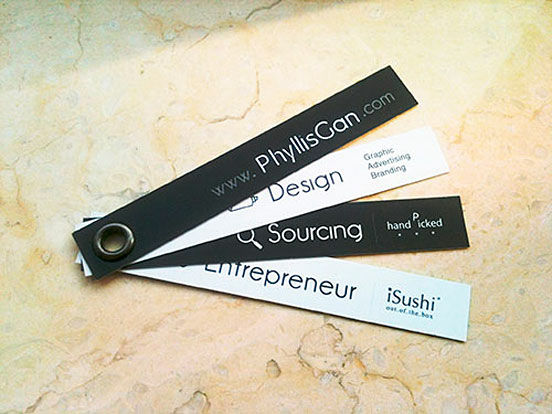 ◆ 17:
Web Designer & DeveloperMikeBusby'S business card is a round design using the logo of the website.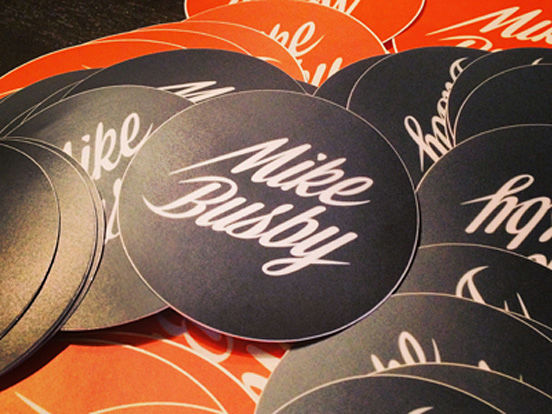 ◆ 18:
A business card pops hands. It also appears to be beckoning the client.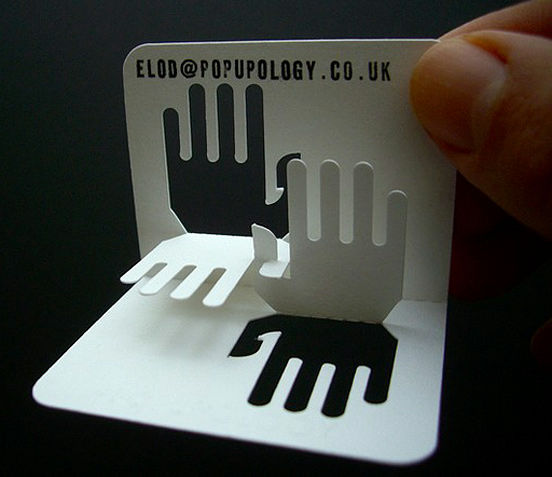 ByPopupology

◆ 19:
The business cards made for the technology company developing the software are die cut and partly sharpened to a smart image.The Ryan Ford StudioIt is design by.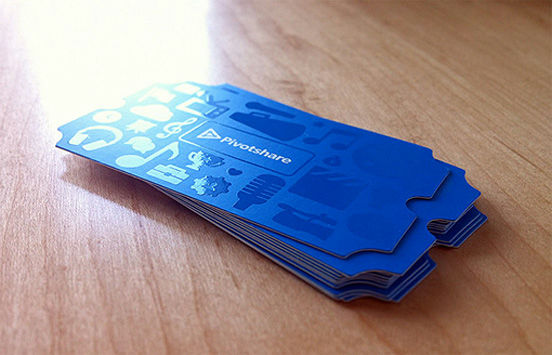 ◆ 20:
This also seemsI can not see it as a business cardBut……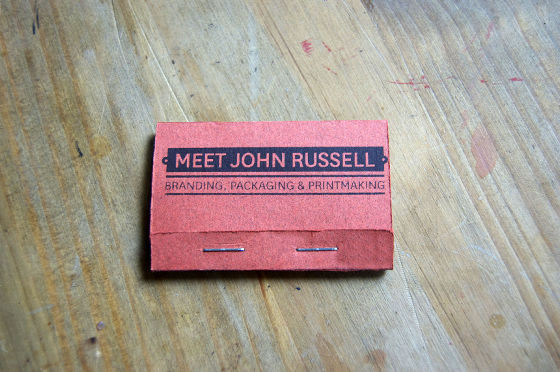 When opening the lid, a match appeared with necessary information such as e-mail address, telephone number and so on.



The match is real.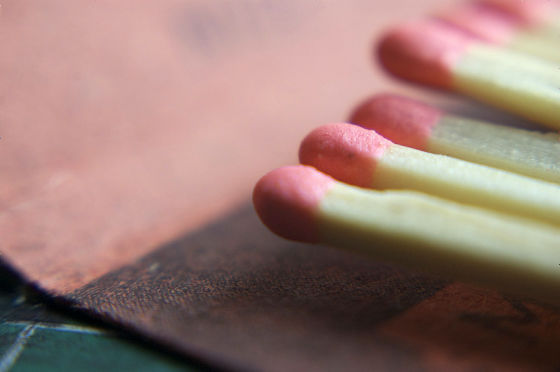 It's a bit retro printing.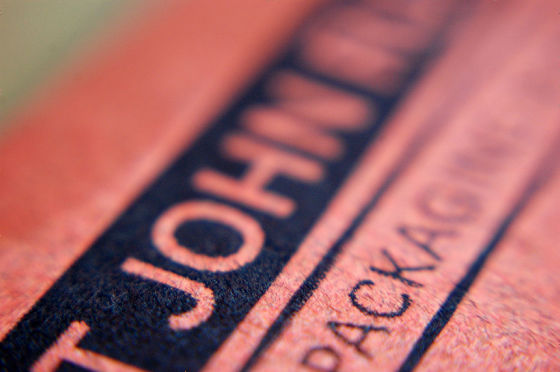 Name on the side of the match case as well.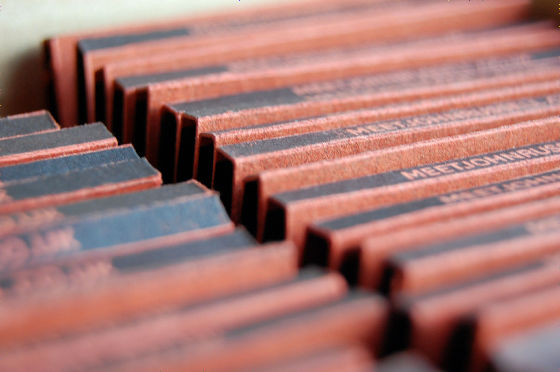 It is like this when arranging a lot.



◆ 21:
A business card representing a camera with a metallic material.My Metal Business CardIt was a sample.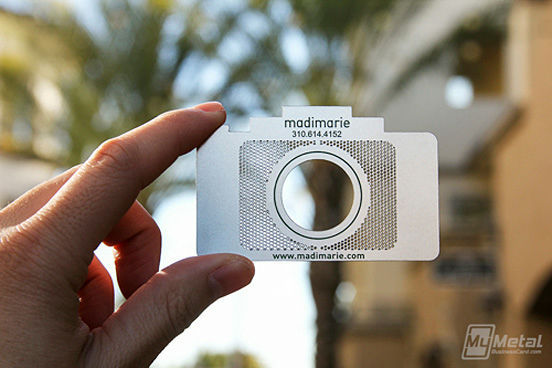 ◆ 22:
designerVitor BonatesA record type business card using Ms. logo.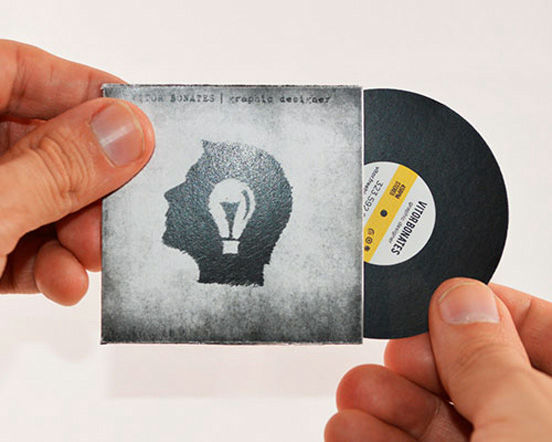 ◆ 23:
Mode DesignTwo color printing business card for photographer made by.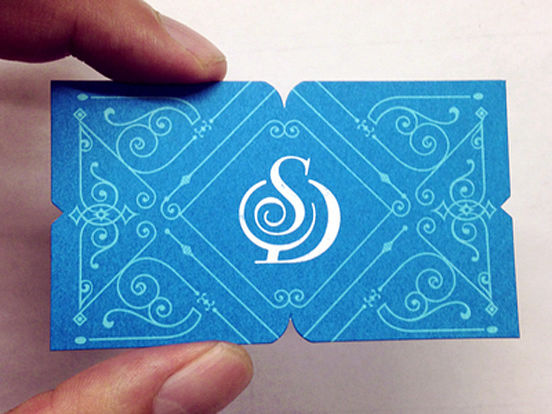 ◆ 24:
Embossed business card with marine imagePrint and GrainOf things.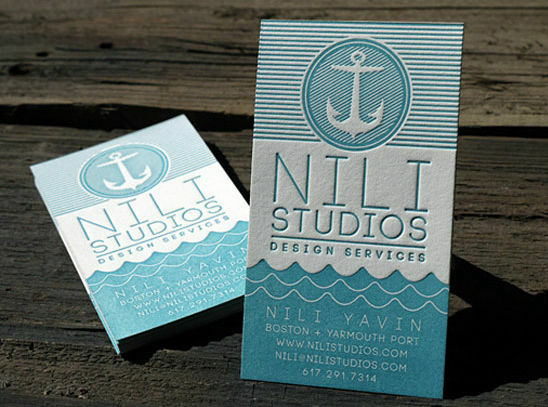 actuallyEtsyYou can also order business cards with this design.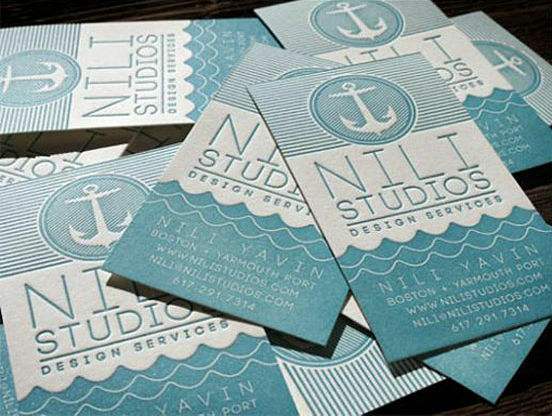 ◆ 25:
Business card companyJukeBoxPrint.comBusiness card in the shape of bread made by. Changing the material of the paper changes the atmosphere to the perfect shop.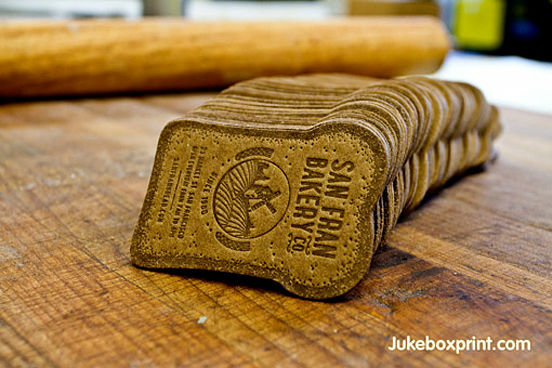 ◆ 26:
Design serviceRockdesignIt seems to be comfortable to touch.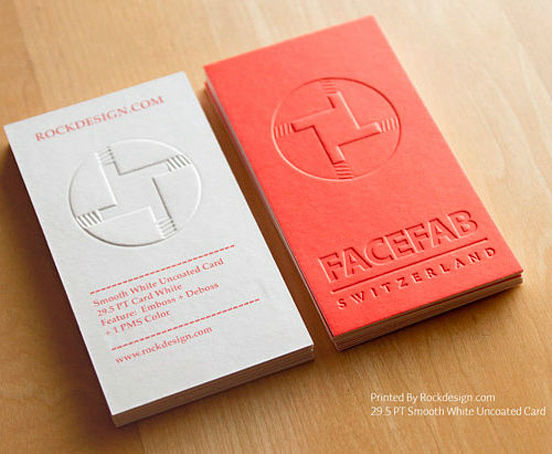 ◆ 27:
Fabio MilitoThe business card made for the hair salon can also be used as a comb.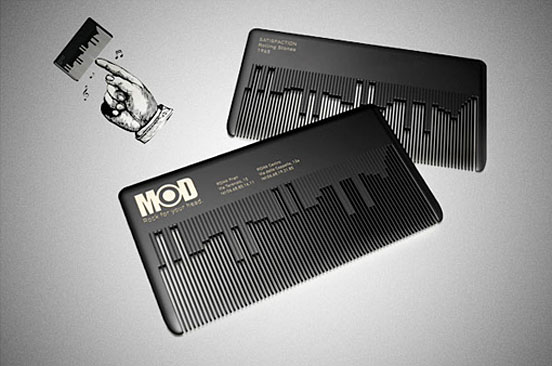 ◆ 28:
Work on graphic designRachel Kalagher'S business cards are made with a sense of unity with other goods such as letter set.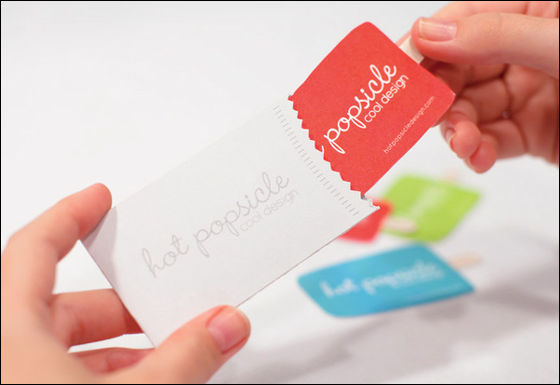 T - shirts, letter sets, notepad etc.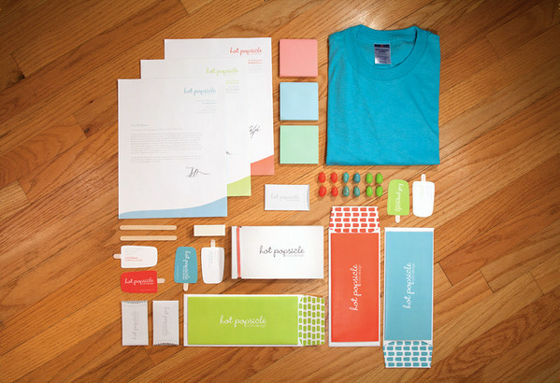 The website is also designed using theme color.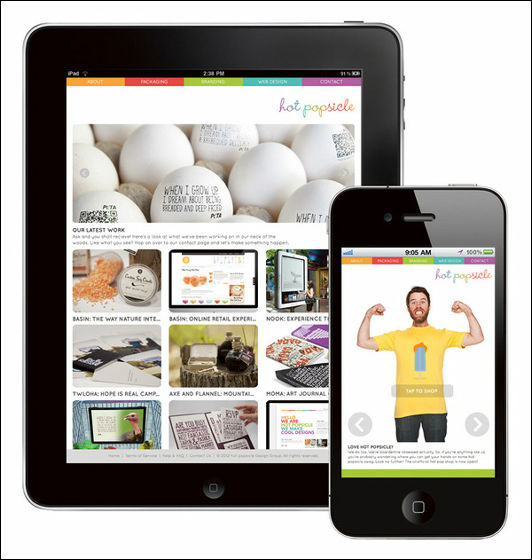 ◆ 29:
ArtisticWooden business card.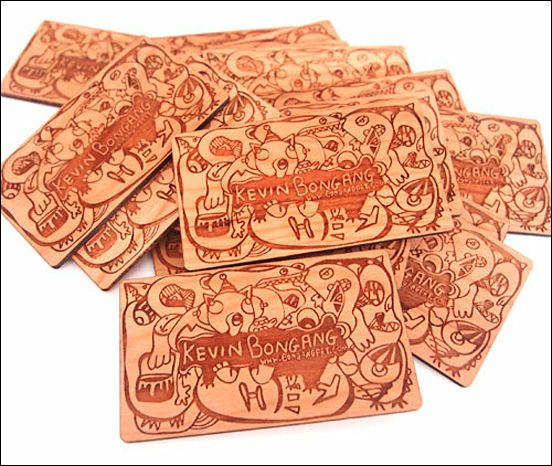 ◆ 30:
Design for shaking hands.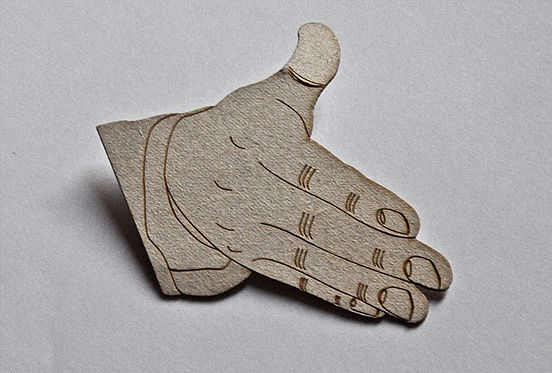 I made the above business cardB-type designIn addition to this I make several samples of laser cutting business cards. A business card with a classic atmosphere ......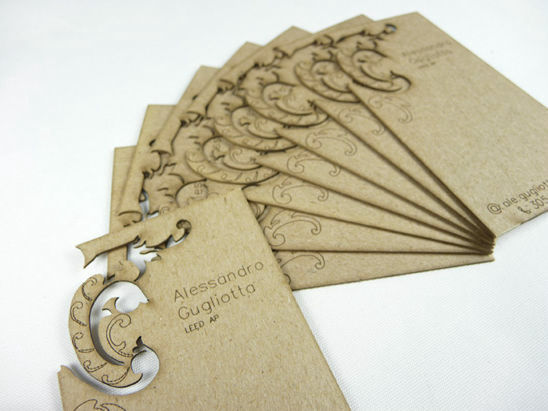 A business card expressing a name by opening a hole.



Somehow there was Japanese.