Mozilla Foundation releasing Firefox rely on Google for 90% of revenue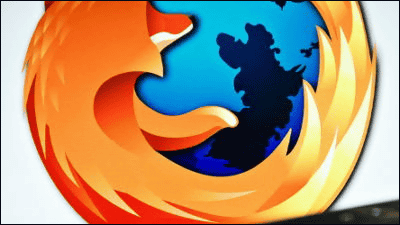 The largest share of Internet browsers is Microsoft's "Internet Explorer", Mozilla Foundation's" 2nd place "Firefox", The third place is Google's"Chrome"The report saysNETMARKETSHAREIt is announced in. Among them, the Mozilla Foundation, which is in second place, has the majority of revenue "Chrome"Depends on Google, But it is clear that in 2012 the percentage has reached 90%.

State of Mozilla and 2012 Financial Statements | The Mozilla Blog
https://blog.mozilla.org/blog/2013/11/21/state-of-mozilla-and-2012-financial-statements/

Mozilla's reliance on Google is increasing: 90% of 2012 revenue came from that one source - The Next Web
http://thenextweb.com/insider/2013/11/21/mozillas-reliance-google-increasing-90-2012-revenue-came-one-source/

According to the asset report of the Mozilla Foundation released on 21 November, the total revenue for 2012 is about $ 311 million (about 31.4 billion yen), about $ 163 million in 2011 (about 16.5 billion To a result that greatly exceeds yen). Looking at the breakdown, in fiscal 2011, the percentage of income from Google was 85%, but in 2012 it has reached 90%, 280 million dollars (about 28.3 billion yen). The dependency on Google is increasing, but the increase in expenditure is modest compared to the rate of increase in revenue.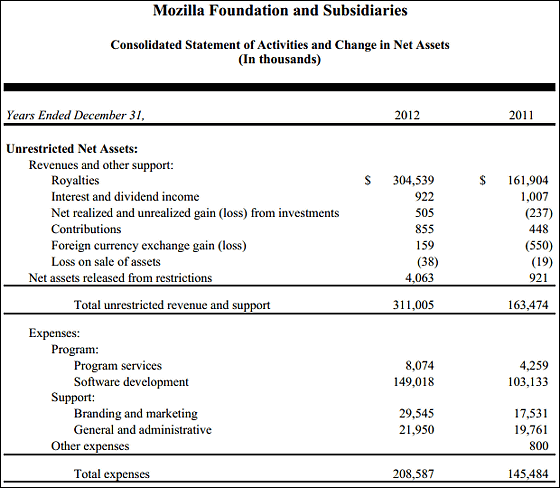 This revenue from Google is due to a contract that will be rewarded when you go to Google from the search window in the upper right of Firefox. This contract, which was scheduled to end in November 2011, is currently being updated until November 2014. Mozilla has signed a similar agreement with Microsoft's Bing, but it's no doubt that Firefox users are using Google's search windows.

Since the share rate of Chrome browser may be the second place after passing Firefox according to the timing, if there is a big difference, the possibility that Google will terminate the contract with Mozilla also increases. The problem that plagues the Mozilla fans is likely to continue that "Google will terminate the contract" every time after the update.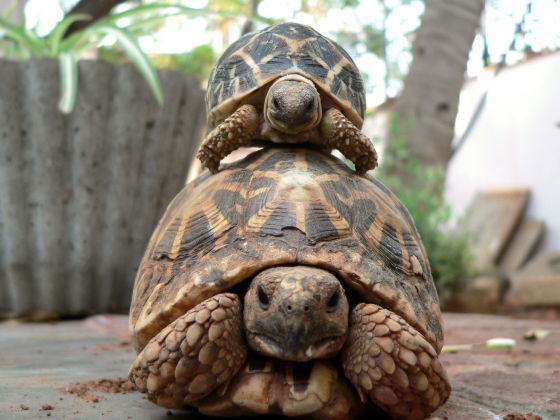 ByMikhail Esteves