Next to the hybrid fuel cell, 'TOYOTA FCV CONCEPT' photo review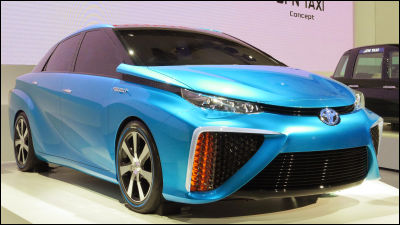 Toyota is promoting the development of fuel cell vehicles for post hybrid cars, but at the Tokyo Motor Show 2013, a sedan type fuel cell concept car "TOYOTA FCV CONCEPTWe are opening the world for the first time.

Toyota corporate site | FCV (fuel cell vehicle)
http://www.toyota.co.jp/jpn/tech/environment/fcv/

FCV CONCEPT reacts hydrogen and oxygen to make electricity "Fuel cellIt is a fuel cell car powered by.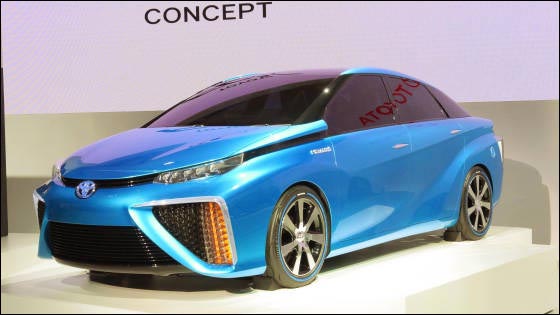 Ecological performance is a reversal, a front mask with a strong opening, a large opening air intake on a slender headlight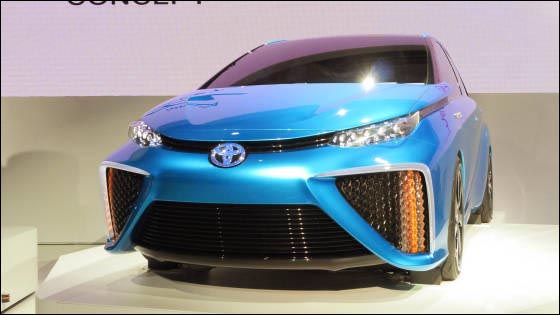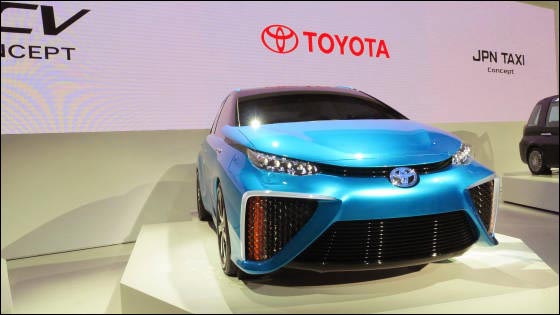 Side is a line that flows slightly upward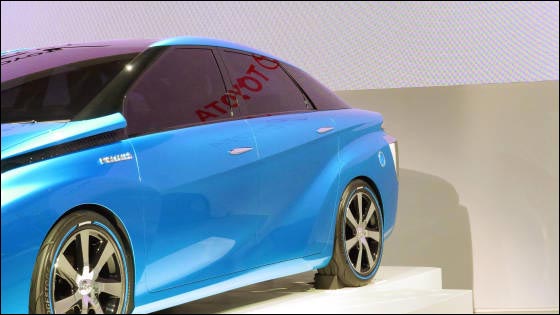 The total length is 4870 mm, the total width is 1810 mm, the total height is 1535 mm and the riding capacity is 4



Is it possible to check backwards with this mirror ...?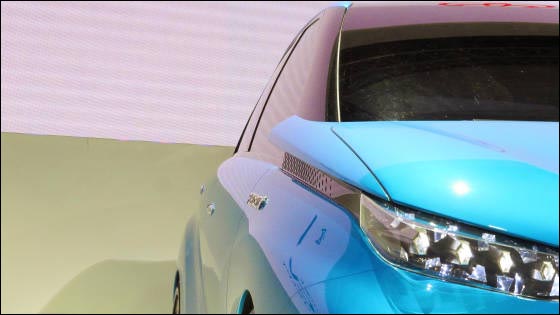 Using solid polymer fuel cell, output density is world top level 3.0. Practical cruising range is 500 km, which leads the current EV car greatly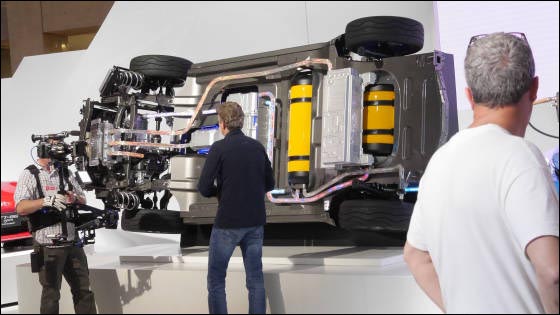 FCV CONCEPT is a fuel cell car considered to be the mainstream next to hybrid cars and EV cars, Toyota plans to market in 2015, and along with that,Hydrogen stationIt is to proceed with the construction of.