Review on December 5 "Gran Turismo 6" at the Tokyo Motor Show venue for only 5 minutes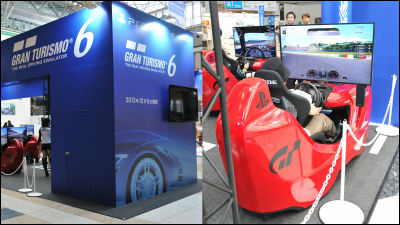 It will be open to the public from November 23rd to December 1stTokyo Motor Show 2013Not only real cars are exhibited at the venue, but will be released on Thursday, December 5Gran Turismo 6It was to be able to play with flying, so I brought the test drive at once.

This is the Gran Turismo booth. It is in the atrium of West 1 and 2 Hall.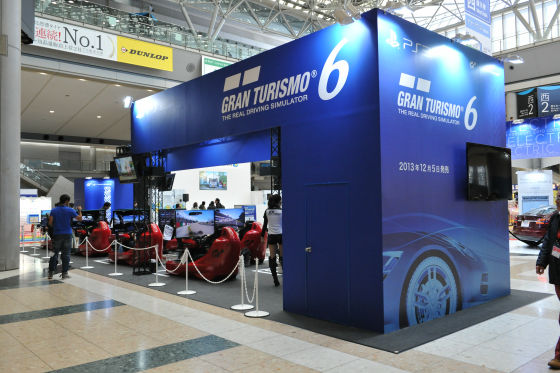 When I visited, the queue had already begun.



This is the case used for the test drive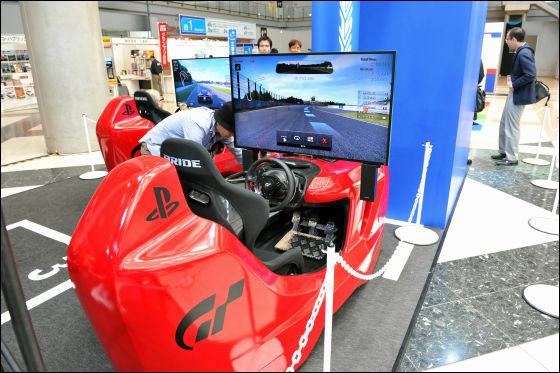 Bucket seat and steering, 3 pedals are equipped.



It is only about 4 minutes for one person to drive, and as time goes on it is replaced with the next person. This time I tried to drive it will be the first appearance at "6"KTM X-Bow. The feeling of operation etc. are real-oriented according to the conventional GT series, and the weight feeling of the engine mounted in the car body center can be felt through the screen and the handle. To be too realistic, I will show off a bad feeling of spinning by braking ... .... The state of the screen looks like it has not changed significantly from the GT series so far.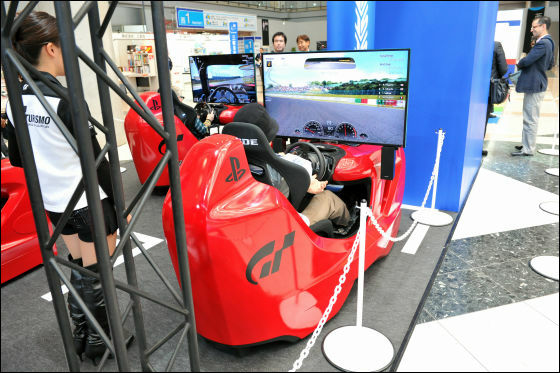 In the booth, the regular version and the first limited edition (15th Anniversary Box), andPlayStation 3 starter pack Gran Turismo 6 included versionThe package of the exhibition was also exhibited.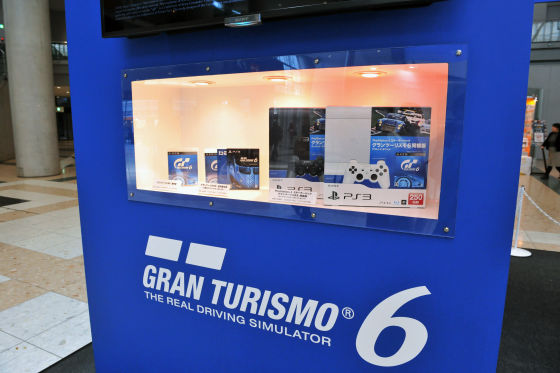 The latest work "Gran Turismo 6" of the series that 15 million years since the launch of the first "Gran Turismo" has reached 70 million worldwide cumulative sales volume is released from Thursday, December 5th.

Gran Turismo 6 - PRODUCTS - Gran Turismo · dot com
http://www.gran-turismo.com/jp/products/gt6/