I tried using "Moto Maker" which can design my favorite smartphone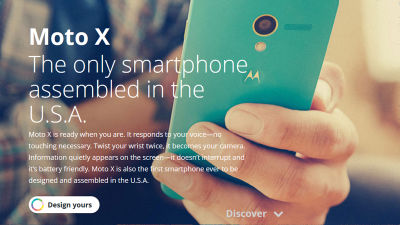 MotorolaNew terminalMoto XWas released as a smartphone that can freely customize coloring of the main body, storage capacity, letter insertion, wallpaper and so on. Although you can not purchase from Japan yet, on the website you can actually change the color of your smartphone and design your own smartphone.

Moto Maker by Motorola - A Google Company
https://www.motorola.com/us/motomaker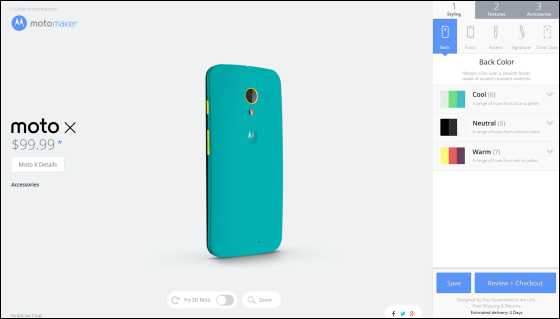 First, click the "Back" button on the right side of the screen.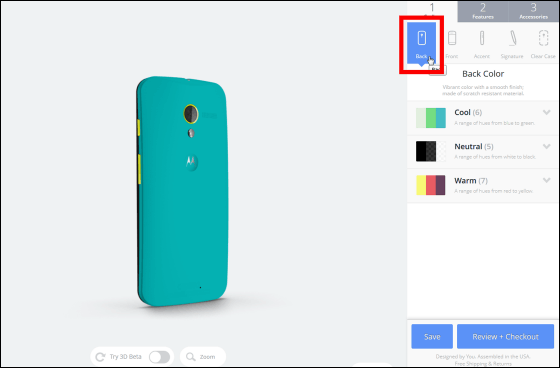 I was able to choose the color of the back. There are 6 kinds of colors "Cool".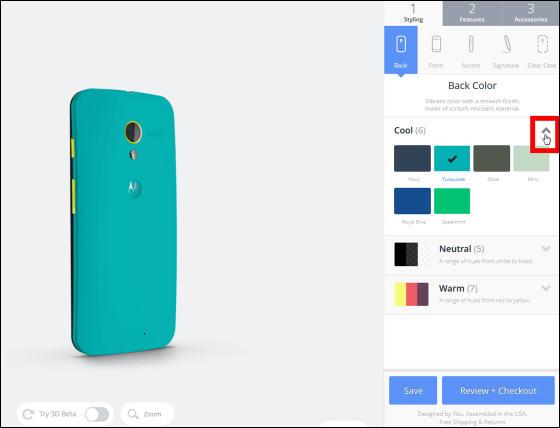 There are 5 kinds of "Neutral".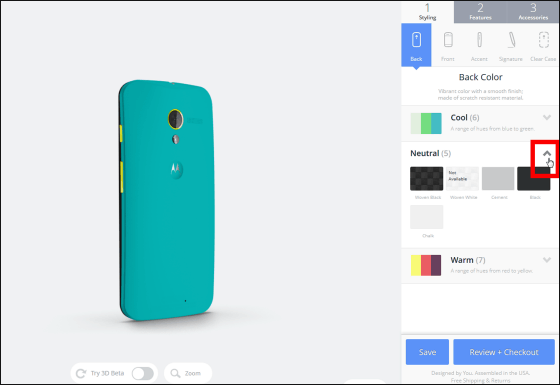 There are 7 kinds of "Warm".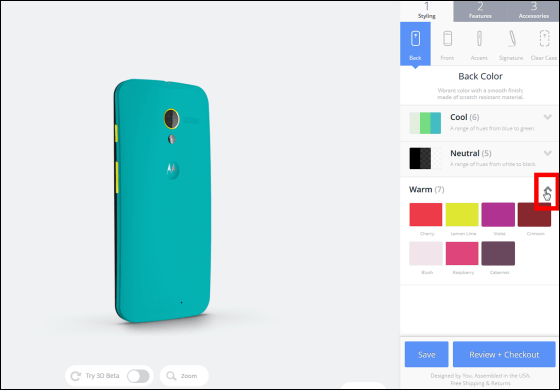 When you click on a color you like, the design is reflected on the smartphone.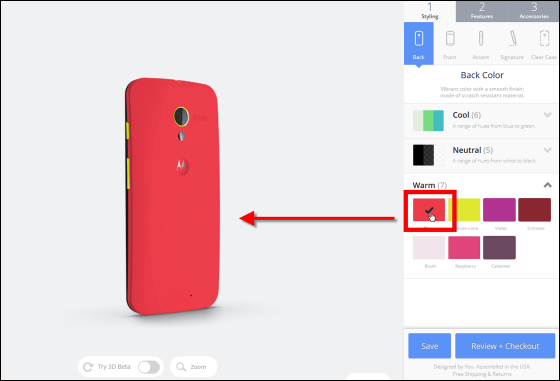 Then "Front color"



It is also possible to change the color of the front of the main body with just one click.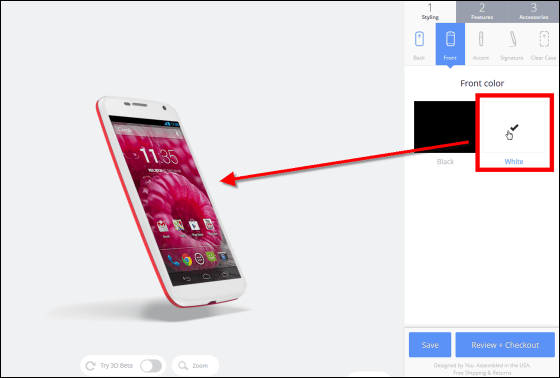 Select "Accent color".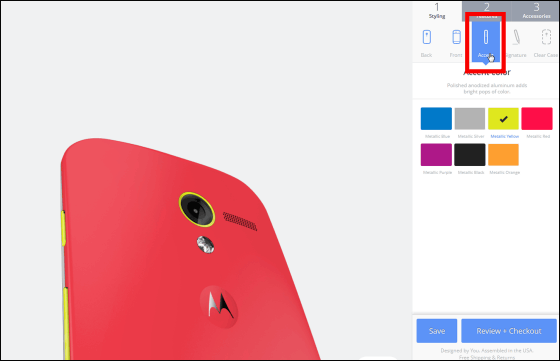 You can choose the color fade from blue, silver, yellow, red, purple, black, orange.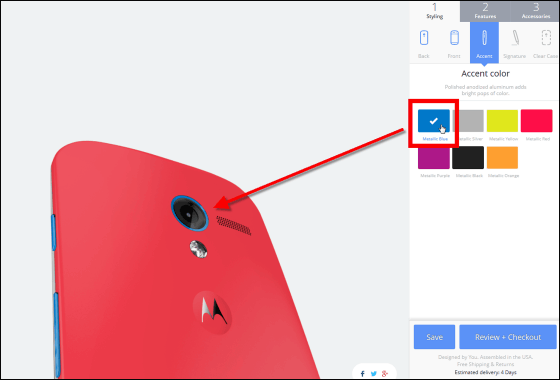 From "Sign your design" ......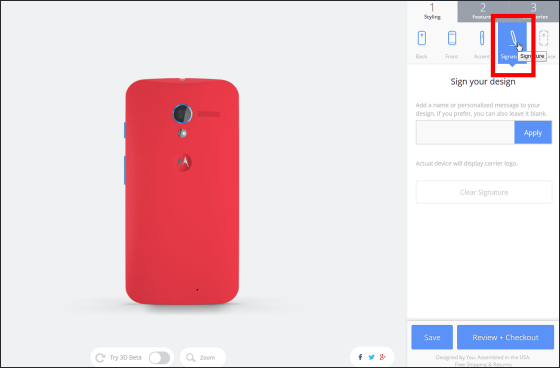 I was able to put in my favorite words on the back of the main body.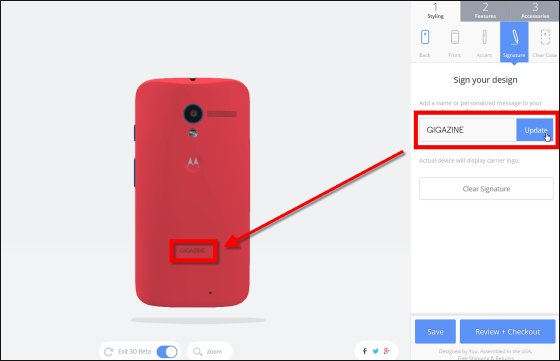 By clicking "Exit 3D Beta", you can rotate the designed smartphone by turning it around.



Press "Zoom" ......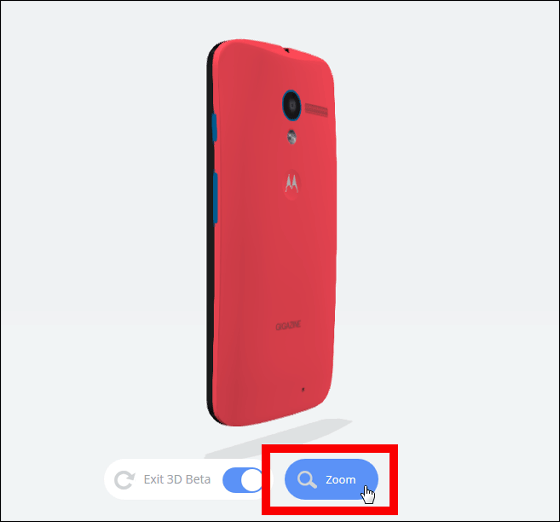 It is possible to see details like this.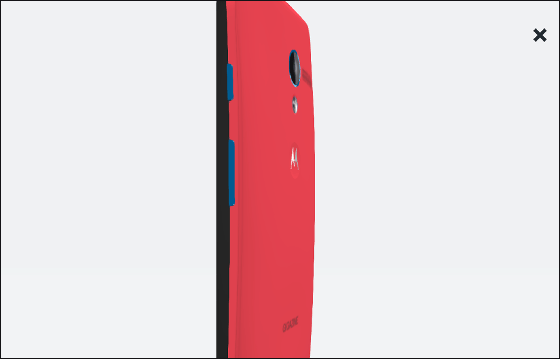 It is also possible to purchase a case as an option.



Two kinds of design. One is a simple thing.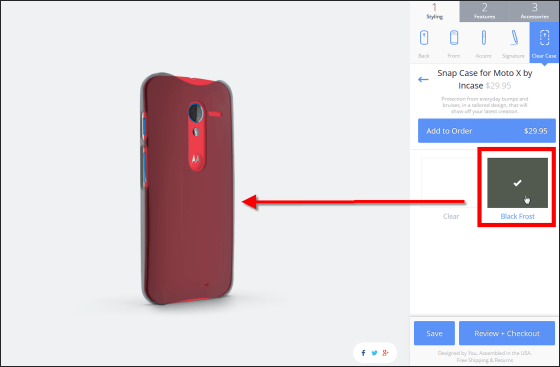 There is also a case of professional specification covering the main body and the main body.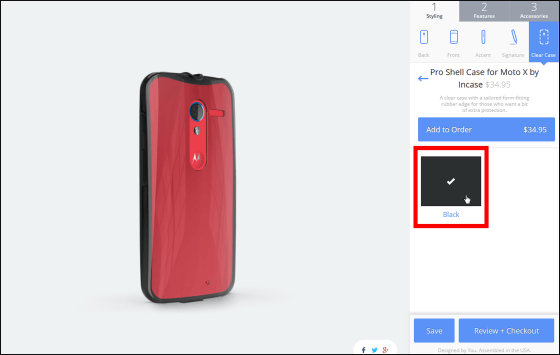 After deciding the design, next, select "Storage" capacity by clicking "Memory" of "2 Features".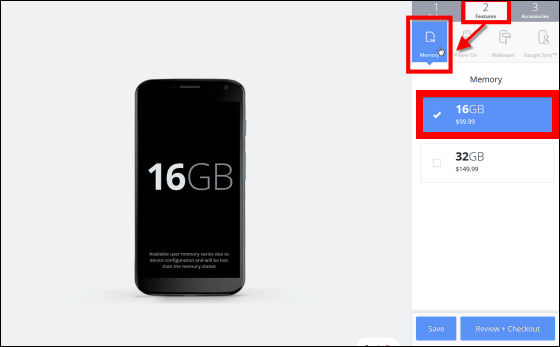 You can freely change the characters displayed on the screen when you turn on the power.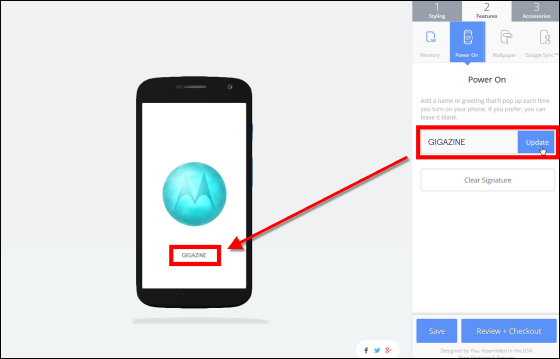 Select wallpaper ... ....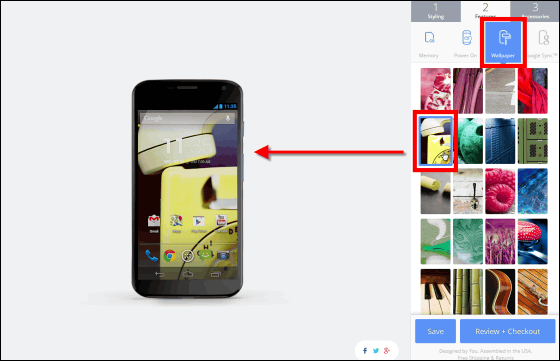 It can also be linked with a Google Account. If you link your smartphone with your Google Account, you will need to enter your password when you first start up your smartphone.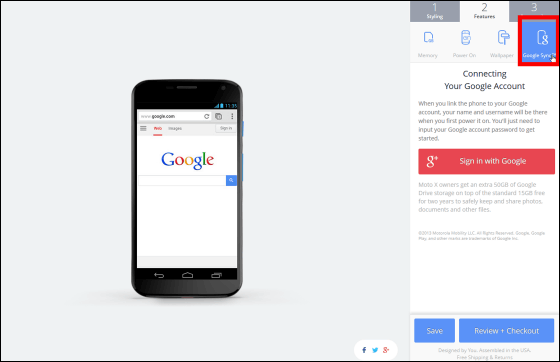 You can also purchase accessories.



Click "Review + Checkout" when it is "OK with this!"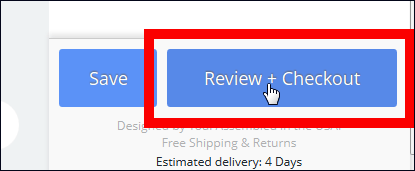 The function and design you selected are displayed on the right side of the screen, and the smartphone main body is displayed as customized to your own specification.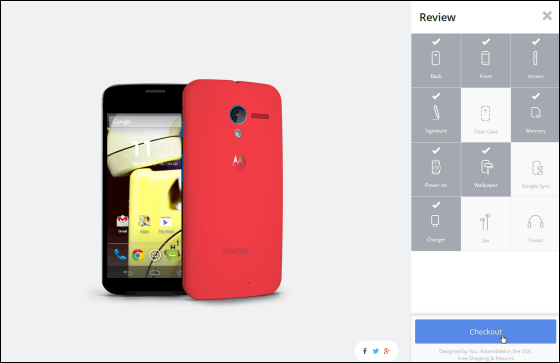 I purchased ... ..., and I tried pressing the "Checkout" button ... ...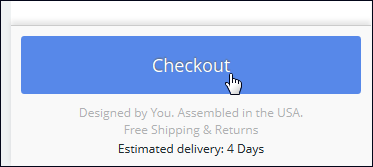 Purchase from Japan was impossible. Furthermore, when living in the United States, smart phones seem to be shipped in about four days from the order in principle.