Google is building a mysterious huge facility seen as a maritime data center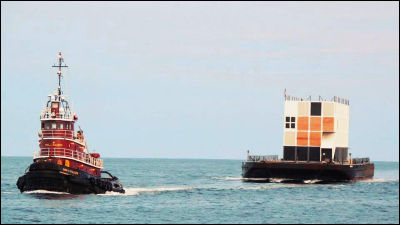 Development of automatic driving carOr,Provide internet service with balloonOr,Challenge even for immortalityMale Google, an IT company that continues to surprise the world by providing unexpected services such as doing, is now building a huge facility with four stories on the sea.

Is Google building a hulking floating data center in SF Bay? | Internet & amp; Media - CNET News
http://news.cnet.com/8301-1023_3-57608585-93/is-google-building-a-hulking-floating-data-center-in-sf-bay/

Clues emerge about mystery structure on barge in Portland Harbor | The Portland Press Herald / Maine Sunday Telegram
http://www.pressherald.com/news/Clues_emerging_about_mystery_structure_on_barge_in_harbor_.html

Google Has Reportedly Built Another Mystery Barge - This One Is Floating Off The Coast Of Maine - Business Insider
http://www.businessinsider.com/google-has-reportedly-built-another-mystery-barge--this-one-is-floating-off-the-coast-of-maine-2013-10

Is this 'secret project' Google's floating data center? (Pictures) - CNET News
http://news.cnet.com/2300-1023_3-10018748.html

Mysterious huge facility to anchor.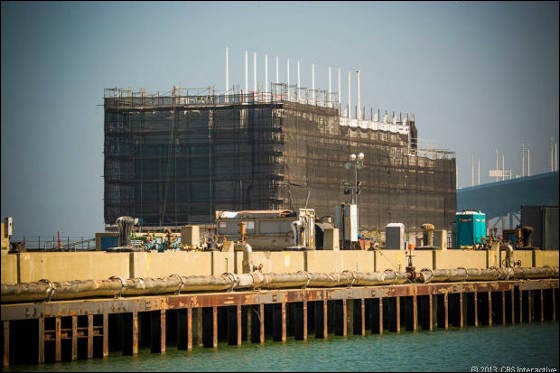 It is 4 stories with a width of about 76 meters and a depth of about 22 meters. The builder of this mysterious facility is rumored to be Google.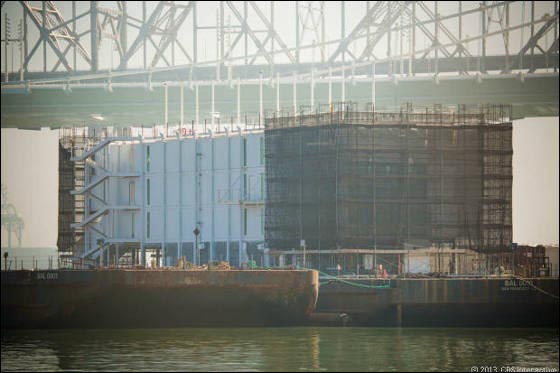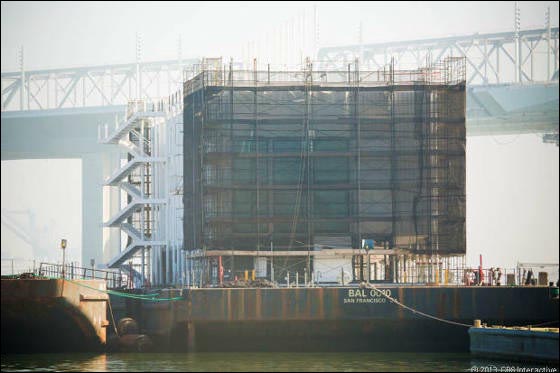 Construction of a mysterious facility was started in 2011 near the sea of ​​New London, Connecticut State. As soon as construction started, a fence surrounding the premises was set up and entry into the inside was prohibited.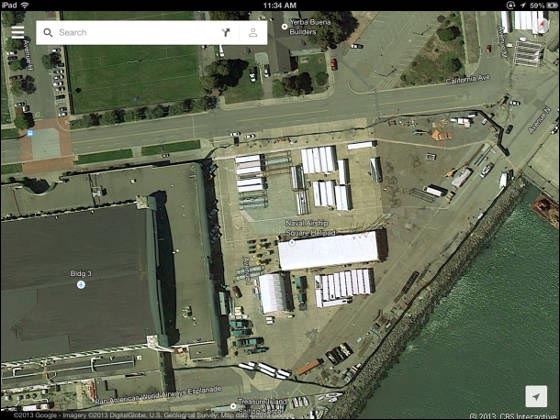 People entering and leaving the facility also have strict regulations, and it was not clear what kind of facility or who they were making.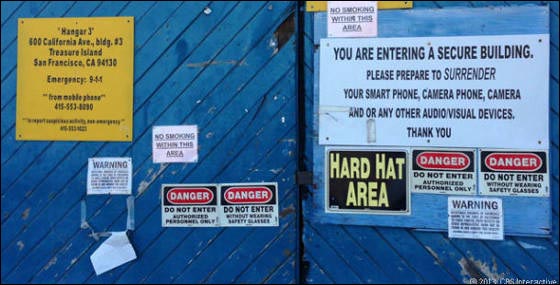 The building has become a huge "barge ship", so that as the construction goes on it will float on the sea.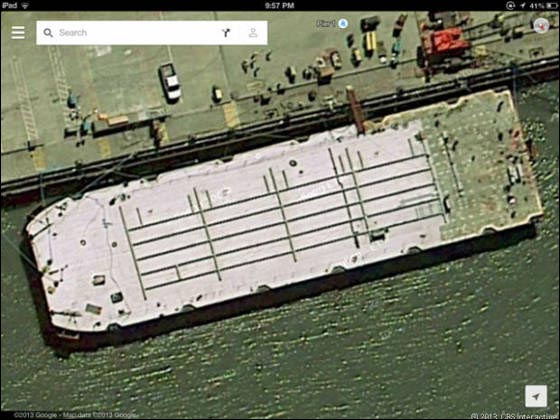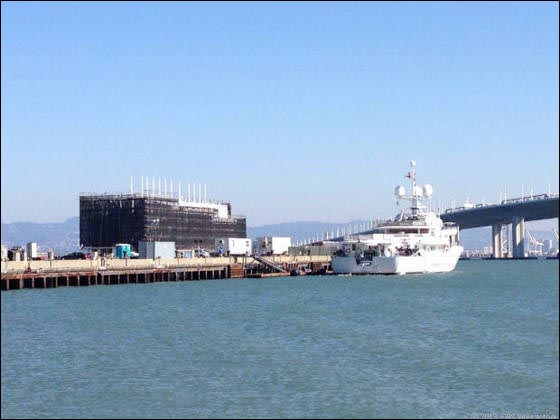 A huge facility hanging on the shore is strange.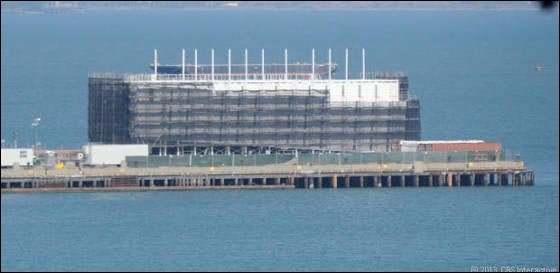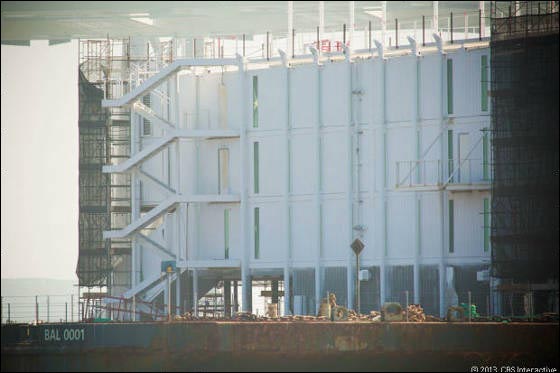 At the top of the building there are 12 spiers. Is it an antenna?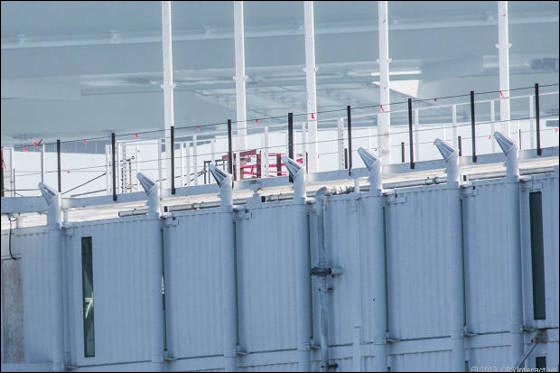 The outer wall is set and it is almost time for completion.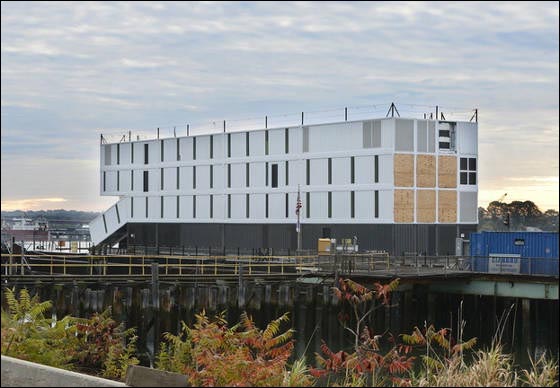 And on October 11, 2013, a mysterious huge facility was finally towed to the ship and was transported off Maine State Portland.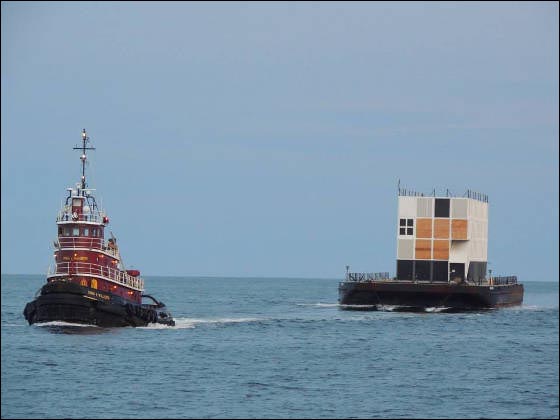 Google has not made clear about this mysterious facility, but according to sources, this facility is "Maritime data centerIt is said that it is. Since Google has acquired a patent on the data center floating on the sea in 2009, it seems that it began operation at last.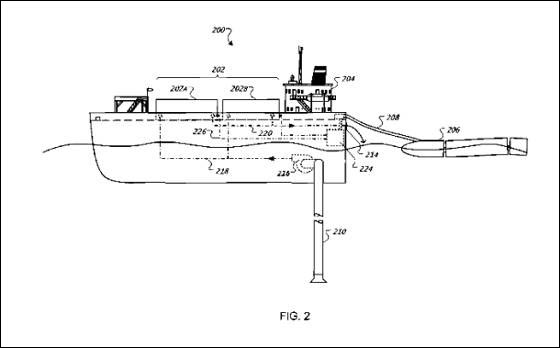 From the patent data mentioned above, this data center is floated on the ocean floor of 50 to 70 meters off the coast 3 to 7 miles (about 4.8 km to 11.2 km), and the computer in the data center is cooled by sea water , It is said that energy is covered by tidal power generation. It is estimated that the construction cost will amount to 10 million dollars (980 million yen).

In addition, Google does not seem to have built this maritime data center for the purpose of ensuring cooling water and efficient energy. The offshore data center is thought to cut the huge cost necessary to acquire the land that builds the facility and it is possible to escape the huge property tax by berthing off the coast. Of course, Google with a good tariff is considered to chart the ship and move the data center to other countries as soon as the tax system is changed.

· Continued
The theory that Google is constructing a huge maritime building "suddenly showroom" rises rapidly - GIGAZINE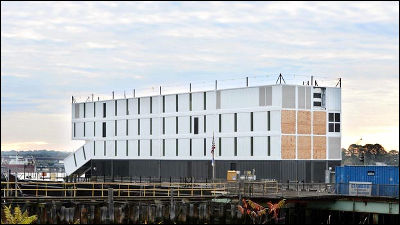 in Note, Posted by darkhorse_log