Apple recalls & releases free replacement SSD of MacBook Air, Confirmation method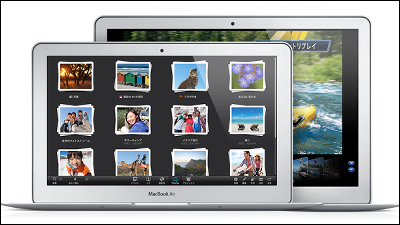 Apple announced a free replacement program, saying that the SSD of Macbook Air one generation ago may break down. It is targeted for 64 GB and 128 GB SSD models of Macbook Air (Mid 2012) model of June 2012 - June 2013 June.

MacBook Air Flash Storage Drive Replacement Program
http://www.apple.com/support/macbookair-flashdrive/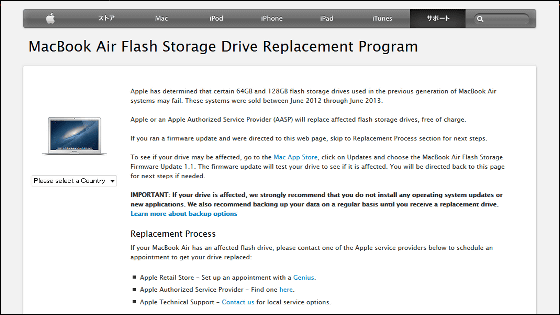 There are the following methods to check target terminals of the free exchange program.

◆ Executing firmware update from the App Store
App StoreOpen, and click "Update". Next, perform firmware update of "MacBook Air Flash Storage Firmware Update 1.1". If it is the target terminalAnnouncement of SSD free replacement programIt opens.

◆ Identify from product number
Serial number is necessary to confirm product number. "Reverse side of Macbook Air body", "Bar code label of product package at purchase", "Receipt (or invoice) upon purchase". Set the serial number to "Check service and support periodIf you enter it on the page you can check the product number. Products that may be applicable are those of the following images.




Apple calls out not to do OS update or application installation if the terminal corresponds to the target terminal of the free replacement program.

SSD exchange program,Apple Store,Apple product dealer,Apple Support DialYou can receive from. It is necessary to back up all data before issuing it to the exchange.

Also, if you are already repairing at your own expense due to this problem,Apple Support DialYou can get in touch with a refund. This SSD free replacement program is valid for three years from the date of product release.