'CDN Calculator' to find the cheapest content distribution network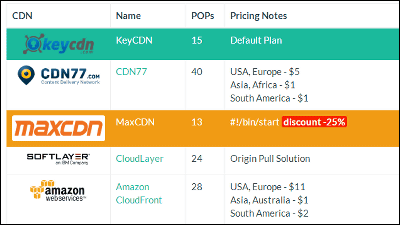 CDN (content distribution network) is used for distributing video and large-sized content. " CDN Calculator " tells you which type of CDN is the best way to use, just by entering the transfer amount, among many companies entering and competing for price.

CDN Calculator-Compare and find the best and cheapest CDN out there
http://www.cdncalc.com/index.html

Easy to use, just enter the monthly transfer amount (GB / month) into the text box at the top of the site, and the monthly cost will be calculated automatically. For example, if the monthly transfer amount is 100GB,
KeyCDN
can be used for 4 dollars (about 393 yen).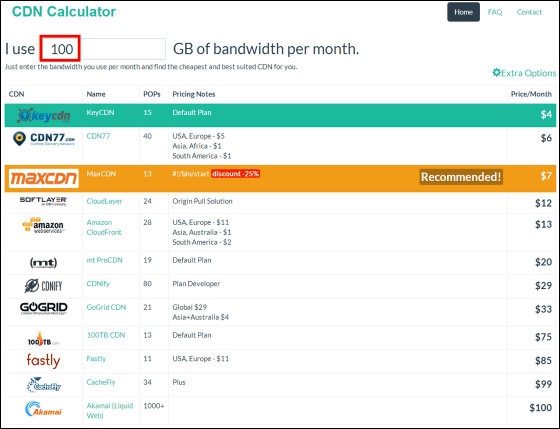 What happens if you use CDN with GIGAZINE using
data
for
August 2013
, KeyCDN is $ 1227 (about 120,000 yen) per month,
MaxCDN
is $ 1407 (about 138,000 yen) per month .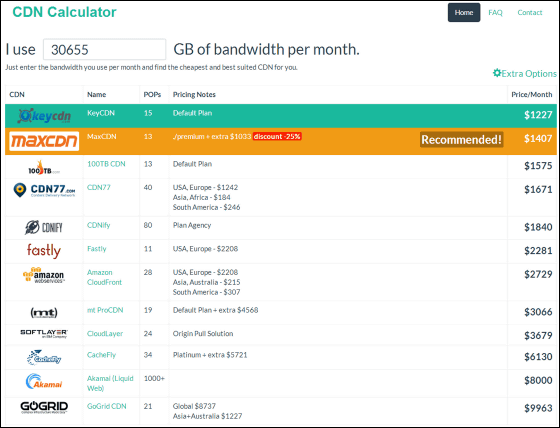 However, this is a standard figure that provides services on a North American basis. Click "Extra Options" ...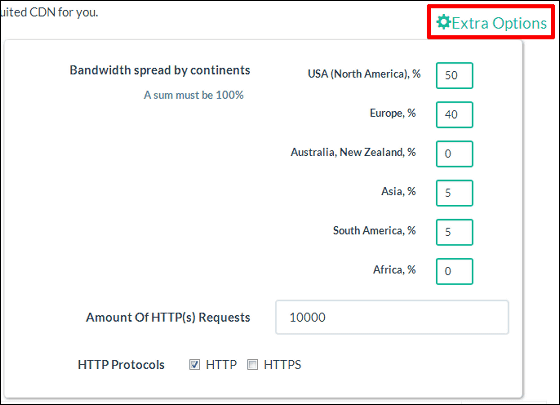 By changing the percentage of access from each region, you can get a more accurate price. Assuming that we are providing services in Japan, we set USA "5", Europe "3", Australia "2" and Asia "90".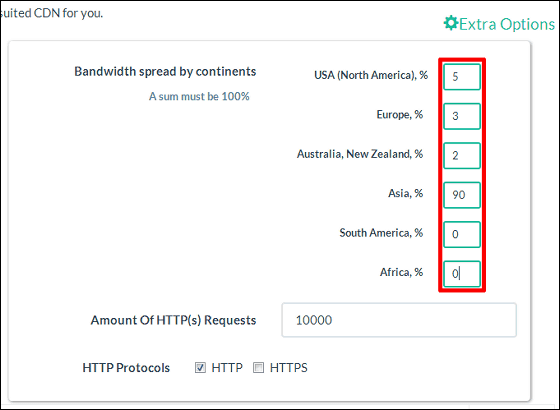 Then Fastly came to the top. The cost is $ 291 per month (about 28,600 yen). The highest price in the list is $ 23,298 (about 2.29 million yen) per month for GoGrid CDN , so there is a difference of more than 2 million yen.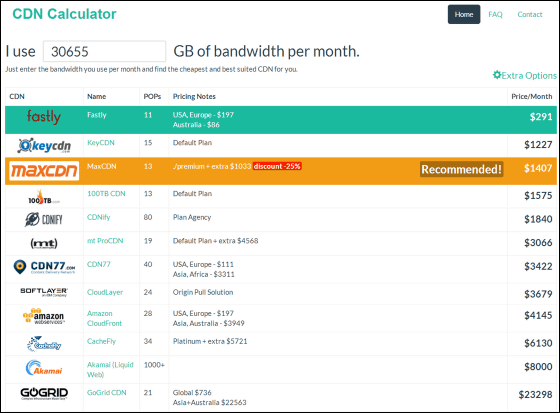 By the way, since this site is open to the public on Github , anyone can add a new CDN.