Dense character bursts "Anime Mirai 2014" official reporter public audition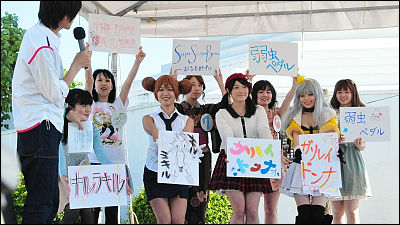 Project to train young animators "Anime Mirai"Has reached the fourth year this year. This timeUltra Super Pictures·A-1 Pictures·Shin-Eye Video,Studio is more convenientAre supposed to be in charge of production, but the public audition of the official reporter who covers how the production is being promoted is "Machi ★ Asobi vol.11"It was held in.

Animation Mirai 2014 Official reporter recruitment - Machi ★ Asobi vol.11 2013.09.28 ~ 10.14 held
http://www.machiasobi.com/events/animemirai.html

Animation Mirai is done as a cultural agency's young animator training business, and since last year we have selected the official reporter to be closely tied to the production. Eight people were finally narrowed down from among the candidates this year, and open audition was carried out at the mountain top of Pugoda Mountain.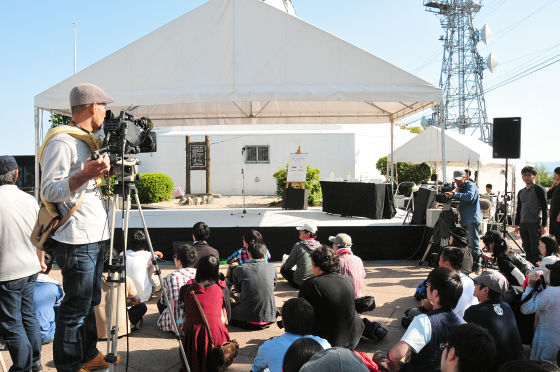 Moderatorial progressYoshida NaotohiIs in charge.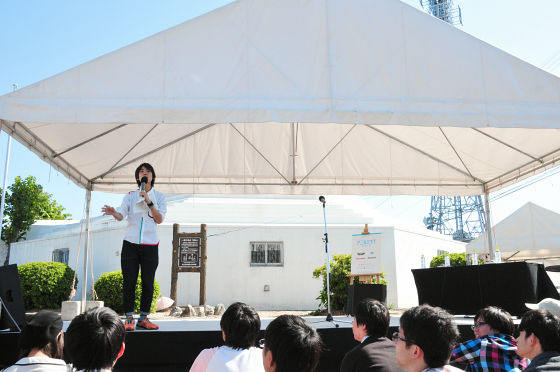 The judges are in theKondo Hikaru, Of the triggerMasahiko Otsuka, Yukihiro Ito of BS Fuji, Yomiuri Television'sMichihiko Suwa'S 4 people.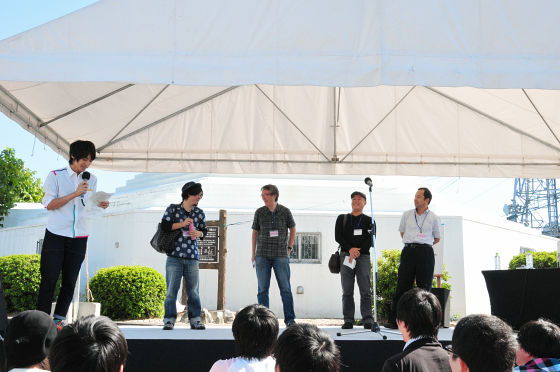 And these official reporter candidates are this people.



It appeared in the cosplay figure No. 1 ·Sweetness MaoHe introduced himself in Czech.Jan Schwank MayerAs I like it, I went to the Czech as a pilgrimage to the sacred place and finally started to study Czech with self tutoring. I also like Japanese animation and it is my goal is to be a bridge to Czech animation.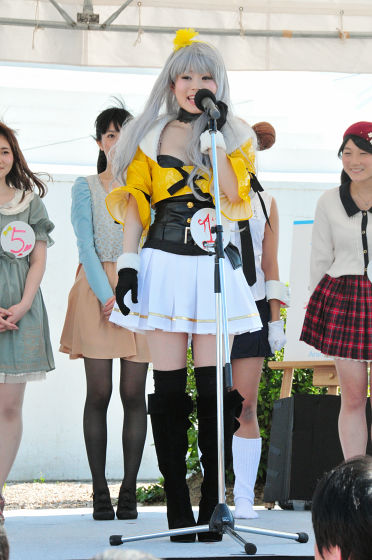 Number 2Misako IzawaMr. He was doing the stage and voice work, radio personality, etc. In the stage he learned not only acting but also staff work and so on, he said he wants to interview in a diverse manner and make a stepped-in report.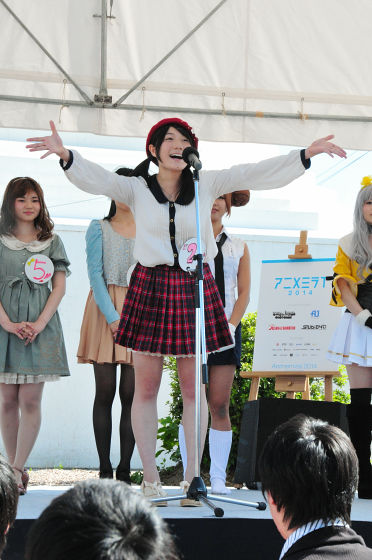 number 3,Koiwai RyoMr. Saitama Newspaper Mascot of Saitama ManiaA child in SaitamaHe said he is doing a variety of work seeking a place to diverge without being able to suppress the feeling that he likes animation. Also, it is regrettable that there is an unknown animation, I think that I want to know about animation even though it takes me all my life, he seems to be watching about 100 animations every week.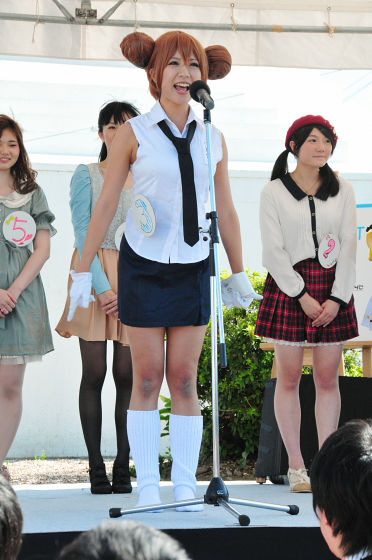 Number 4Miko SuzukiHe is good at cooking. I talked about the reporter 's thought to work as if it is better to share interesting information as well as to eat delicious things better than eating alone rather than everyone else.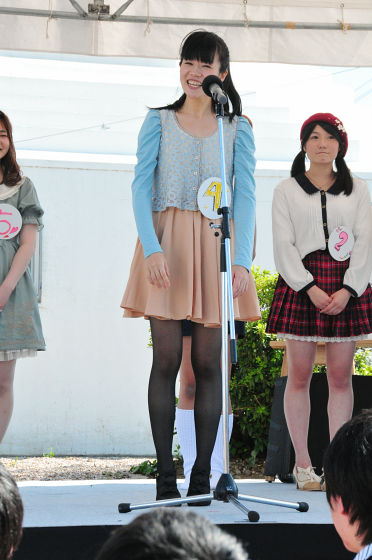 Number 5Suwa Nana nakaIs the youngest 18 years old among the reporter candidates of this time. Applied to the official reporter from the thought that he likes animation. "I wonder if there is such a fun work to be able to interview directly with an animation production company, I do not want it!"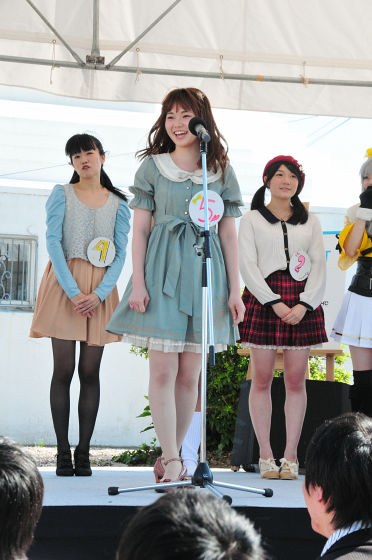 Number 6Yuri NoguchiMr. "I entered the industry and entered the industry for a semi-annual new voice actor", but when I see Animation Mirai, I'd like to report that I could have enjoyed twice, or many times, by seeing my report And that.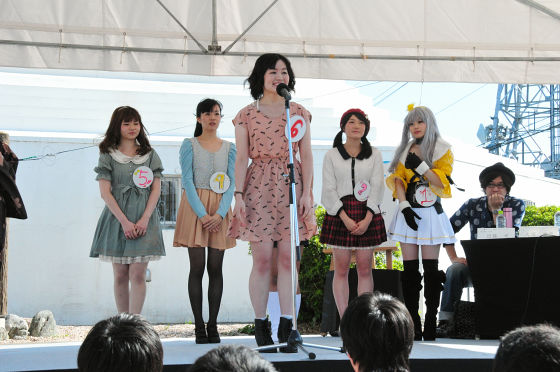 Number 7Momoko MatsuiMr. Blue is a voice actor belonging to Productions. Although it was a story of making free appeal, I wrote various appealing points, but I was shocked by the fact that other reporter candidates are dense and I thought what I could do for myself. As a result, it seems to be interesting no matter who gets to the reporter, but thinking about what would happen if only the darker characters, I thought that myself, the eldest daughter of five brothers, would be a reporter's organizing role, older sister.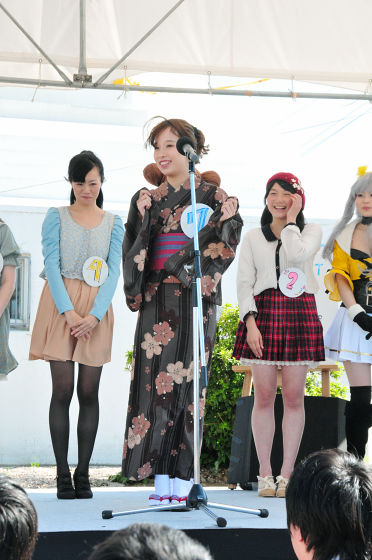 Number 8 isTanaka YanagiharaMr. I love animation since I was a child, and when I grew up I decided to work on animation-related work, and I was able to become a big friend. I think that Animation Mirai is an opportunity to see people who do not usually watch anime, so I thought that I would like to make a fun report by hitting love for animation and talking about my ambition.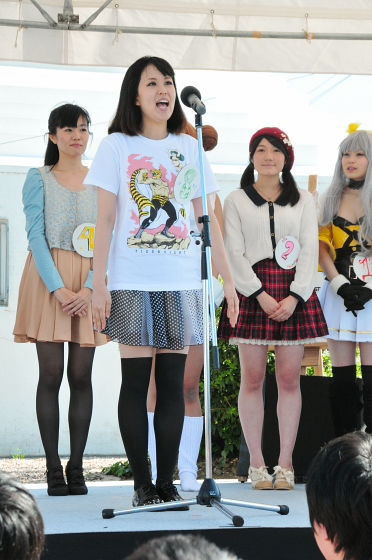 As an appeal time to each one, I was given time to introduce my favorite animation. If No. 1 and No. 2 are "Galilei Donna", Numbers 3 and 4 are"Kill rakiru", Numbers 5 and 6 are"Wimpy pedals", Number 7 is"SuperSeisyunBrothers - super youth siblings s-", No. 8 introduces" Idol Master ". Everyone is basically otaku, so the story got longer and the host, Mr. Yoshida, "I want to tell you that I am, of course, a house!" Is also a scene.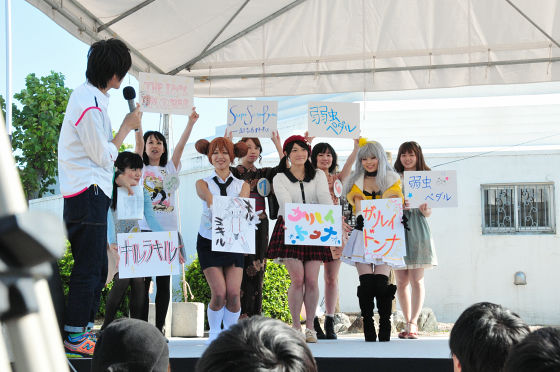 There was also a corner to hit 8 questions on the question posted on Twitter.



Maika Takai who has experienced a reporter who did the tweet adopted tweet.

@ AM_PubQuestion! "How can you recommend anime fry to friends who are not interested in animation?"# Animation Mirai Tokushima

- Makiko Takai @ Machiasobi, Tokushima Nu! (@ Takaichan 18)October 13, 2013

Based on this audition, the judgment will be held and results will be announced at 17:10 at the Meishan summit stage.

◆ Result announcement
Maika Takai and Naoji Yoshida are the hosts of the presentation of the results. Mr. Takai was elected official reporter in this audition just one year ago, and he was in charge of the organizer.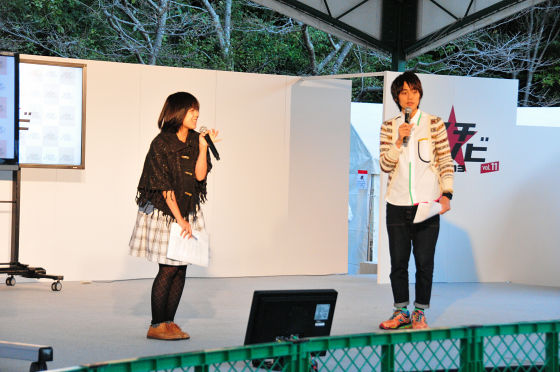 Again, there are 8 candidates here. Mr. Ryo Koi Ai is returning to a form like "middle man".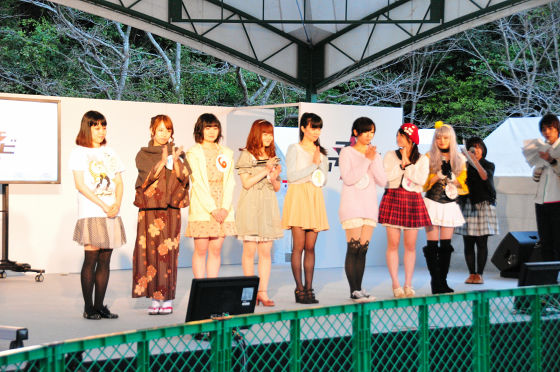 It seems that judging was carried out considerably to the last minute, and Yoshida et al. Did not know who was chosen.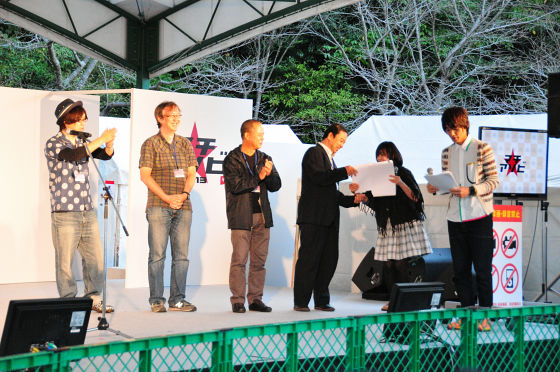 Reporters were announced one by one from the judges. The first one is Toshika Yanagihara.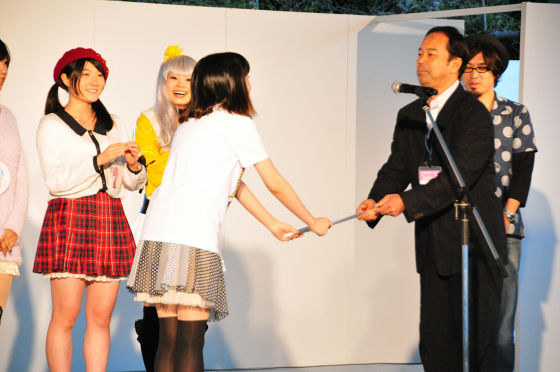 "I am happy, I'm really happy, what do we do, how we all flew away" "It was worth the opportunity to purchase my resume and apply for it." Thank you very much. "The joy selected for the reporter I talked.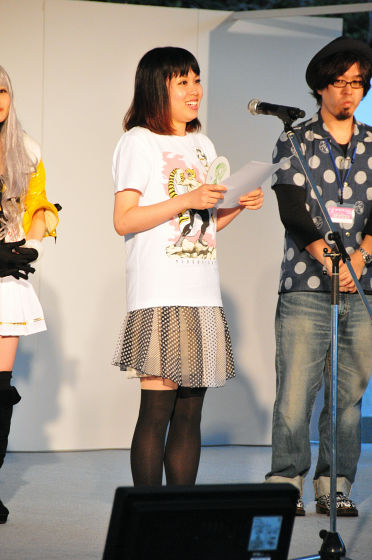 The second person is Mikako Izawa, "I would like to tell you the splendor of animation sincerely."



The third person, Suwa Nana. I was thinking that I was not going to be accepted, I was surprised to hear what I was called for and am pleased to say, "I want to convey excitement to everyone from my amateur line" I talked about enthusiasm.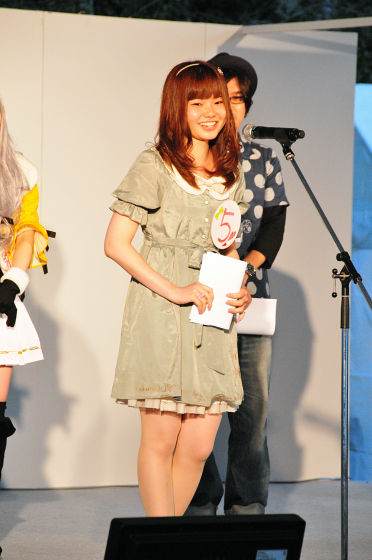 And Miko Suzuki, who thought that it would not be chosen absolutely for the 4th person and had two microphones off guard. Actually, since the hotel last night was just a bit far away, I heard that this was definitely dismissed, but it was elected safely.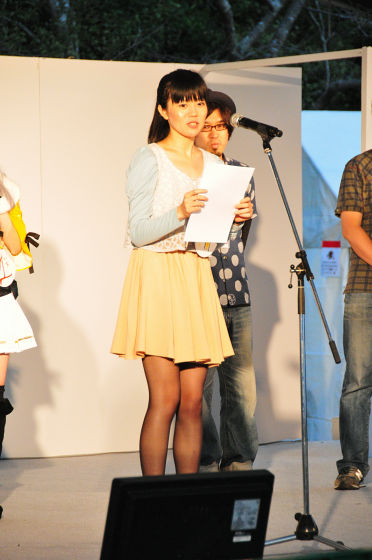 Taking group photo for official website.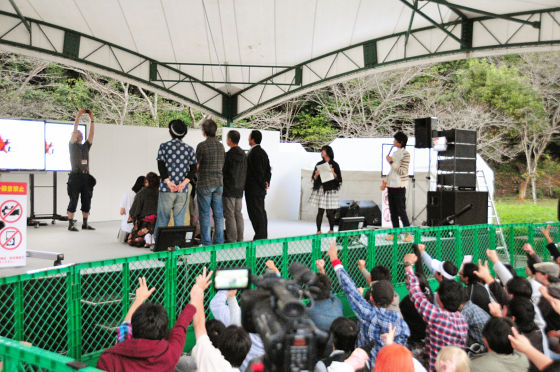 It will be decided from now which four people will be responsible for the reporter of which production company. For the release to next year, it will be moving with Bali Bali from now on.