Comparing the startup speed and shutdown speed of successive iPhone, this is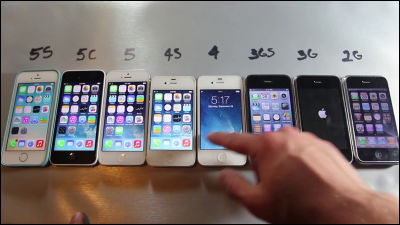 IPhone 5s released on September 20 is equipped with a new processor "A7" (dual core 1.3 GHz). According to Philip Schiller, the iPhone 5sPerformance of 40 times compared with the first generationAlthough it is said that it has the fact that it is actually how much you can experience, movies that compare the shutdown speed and the startup speed by side-by-side models from the original iPhone to iPhone 5s are published on YouTube.

IPhone 5S vs 5 C vs 5 vs 4 S vs 4 vs 3 Gs vs 3 G vs 2 G Speed ​​Comparison Test - YouTube


8 series of iPhones that are lined up side by side, 5s, 5c, 5, 4S, 4, 3GS, 3G, 2G (first generation) from the left.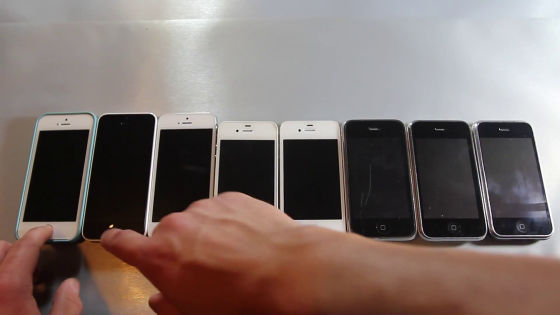 We will unlock the lock screen all at once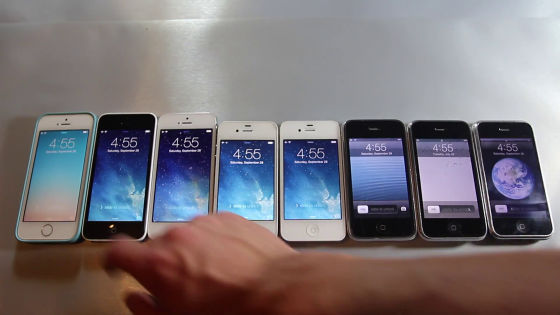 Idiot ......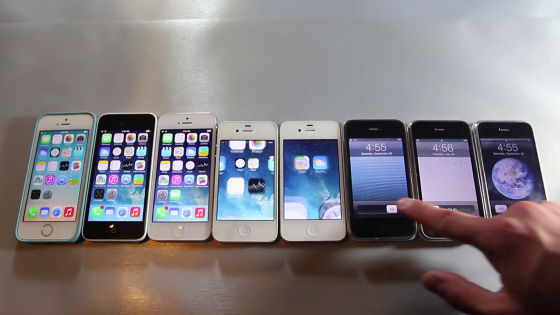 Complete cancellation complete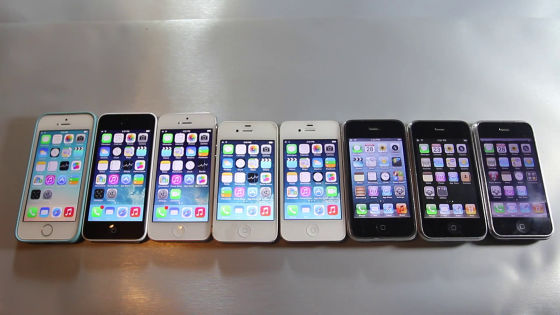 First off from shutdown.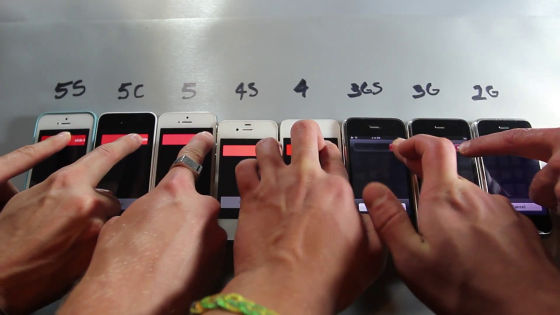 Shutting down with matching timing with everyone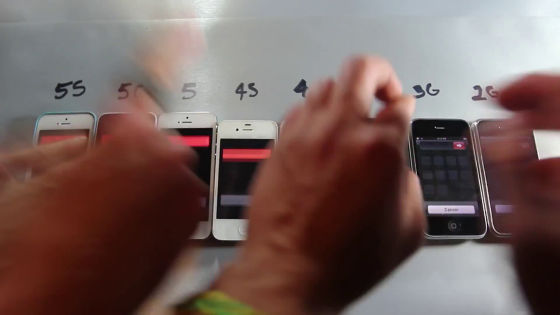 Wrapping marks are displayed on all models ...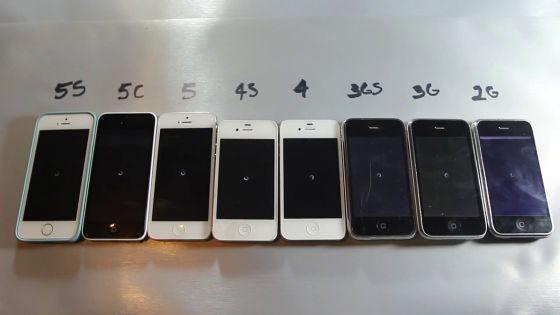 Four models of the iPhone 4 and earlier that shutdown was completed earlier. Four models after 4S had been spinning for a while.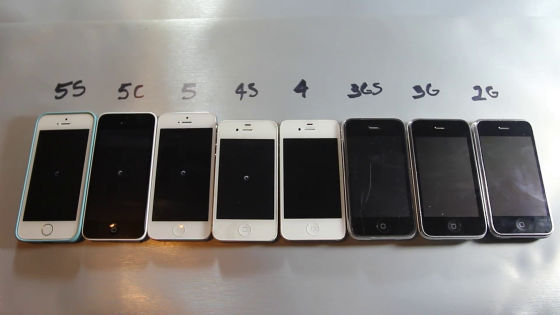 And start experiment ....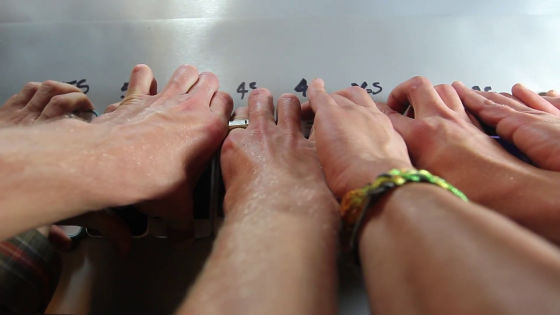 An apple 's mark is displayed at the same time, and it is running.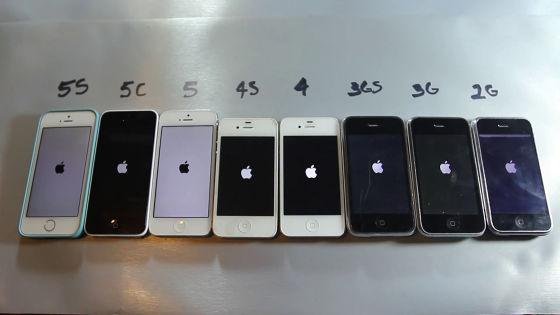 First of all the iPhone 5s started up.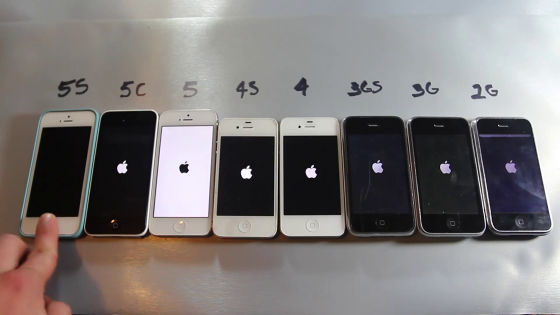 Next, I will start from the new one in sequence. Again, it seems to be said that performance difference directly leads to startup speed.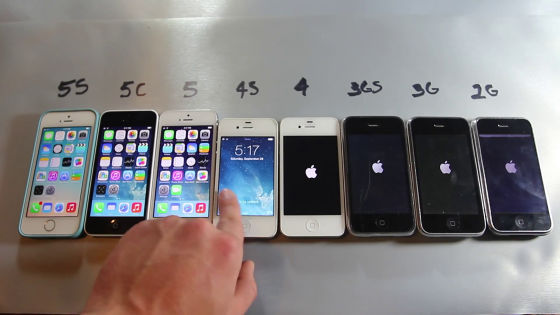 However, the first iPhone started before iPhone 4 started up.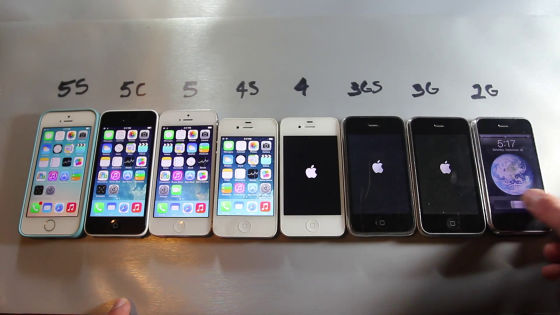 After that, iPhone 4, 3GS, 3G started in order.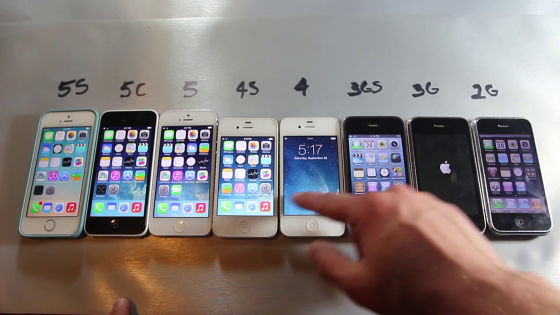 Let's try loading the Apple official website at the same time, how about the loading speed of the site.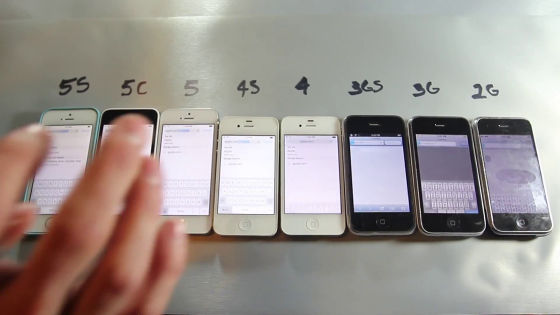 This was finished reading from the new one.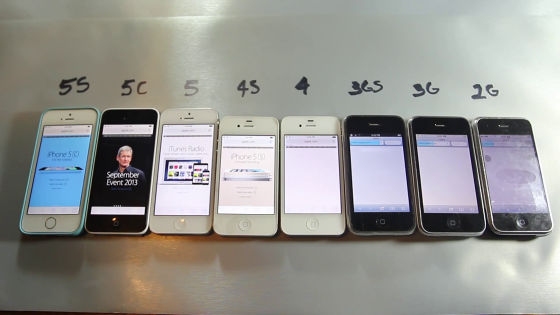 Then search.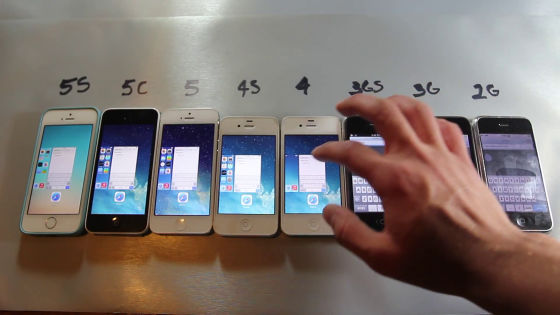 When you perform a search all at once ... ...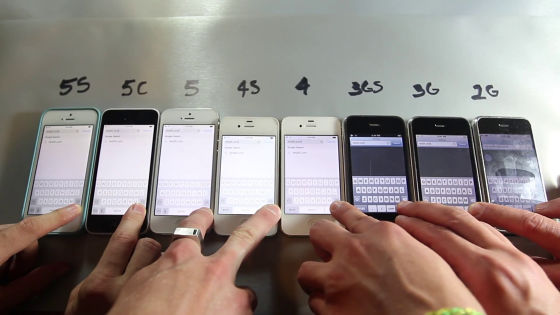 Again, search results were displayed from the new model in order from iPhone 5s. At least, iPhone 4S or later seems to be said that "performance becomes higher as newer" in order.