Apple Announces "iPhone 5s" with 64-bit Chip and Low-Cost Model "iPhone 5c"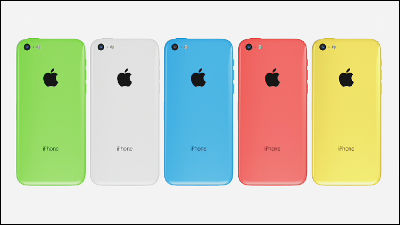 AppleA recital event held on September 11Among the iPhone 's cheap versions of iPhone which had been rumored before, "iPhone 5c" and a new high - end model, "iPhone 5s" equipped with a 64 - bit chip was announced.

Live from Apple's new iPhone event! - The Verge
http://live.theverge.com/apple-iphone-5s-liveblog/

Apple September 10 event
http://live.arstechnica.com/apple-september-10-event/

CNET's Apple Sept. 10 event live blog | CNET
http://live.cnet.com/Event/CNETs_Apple_Sept_10_event_live_blog

Apple's next-generation iPhone liveblog!
http://www.engadget.com/2013/09/10/apple-iphone-liveblog-2013/

It's Apple's Big Day: Get Ready for a Ton of New Stuff | Gadget Lab | Wired.com
http://www.wired.com/gadgetlab/2013/09/apple-iphone-live-blog/

SlashGear Live Coverage - Macworld, WWDC, and Special Events
http://live.slashgear.com/

Phillip Schiller appeared and the images of the two iPhones were displayed on the screen. This is the announcement of iPhone 5c.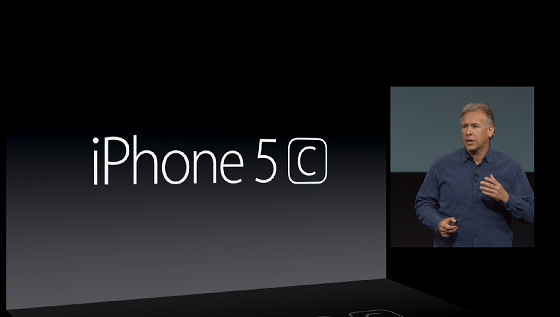 By saying "more colorfully", the colors are green, white, blue, red, yellow. Cases dedicated to iPhone 5c are also announced at the same time.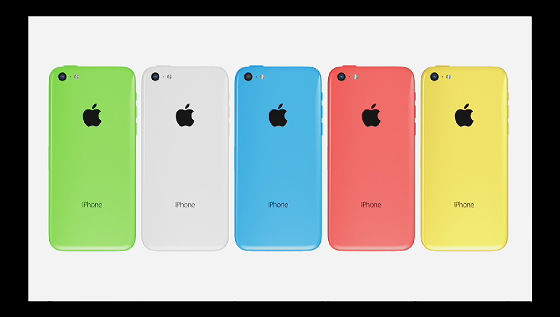 Specifications are 4 inch Retina display · sRGB · wide screen video · 8 Megapixel camera · various LTE compatible · 802.11 a / b / g / n · Bluetooth 4.0 compatible.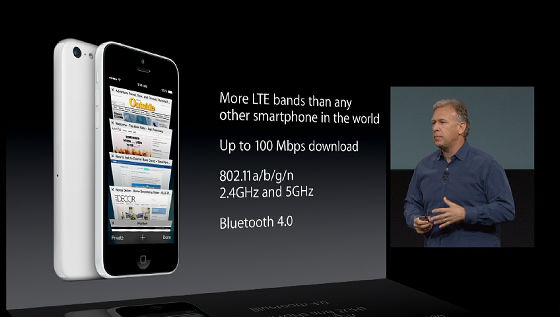 And 16GB for 99 dollars (about 9900 yen), 32GB for 199 dollars (about 19,000 yen) released. This is the case of two-year contract.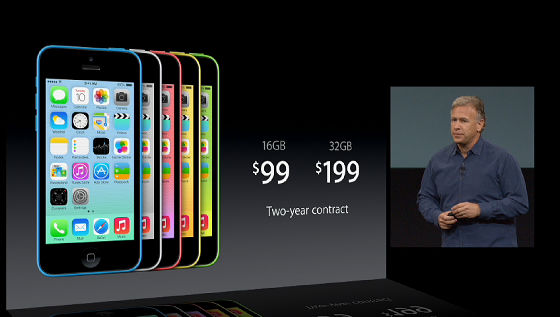 Next, the high-end model "iPhone 5s" was announced.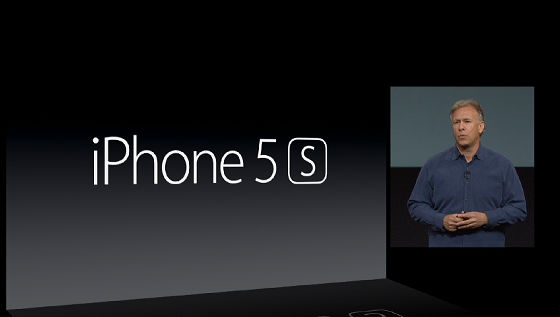 As for the color, gold is added as rumor, it is in three color composition of black · gold · white.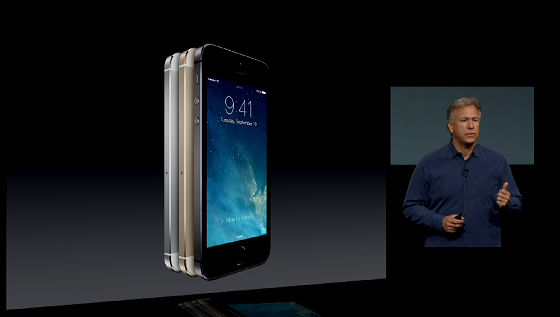 It is said to be the world's first to install a 64-bit chip "A7" as a smartphone.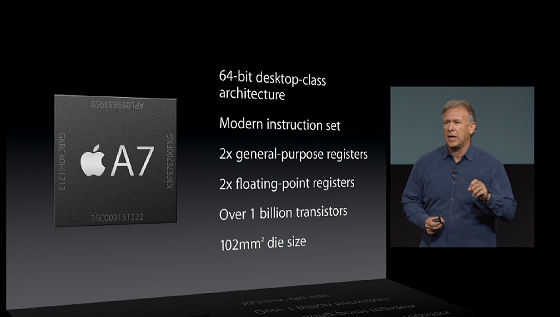 In accordance with this, iOS 7, drivers, and installed applications were redesigned for 64-bit. Both 32-bit applications and 64-bit applications can run on the terminal.



The CPU performance has improved dramatically, and when compared with the original iPhone it demonstrates 40 times performance



Graphics have indeed achieved 56 times performance.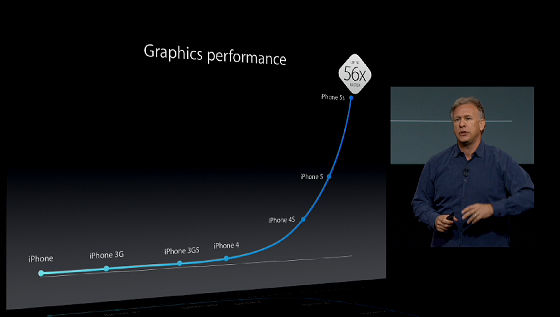 After the demonstration of "Infinity Blade III" by Epic · Games' Donald Mustard, I went to talk about motion coprocessor "M7".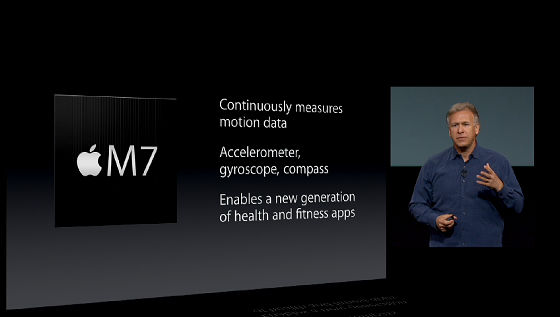 Continuous talk time under 3G environment is 10 hours, browsing is 8 hours, music playback is 40 hours, standby is 250 hours battery life.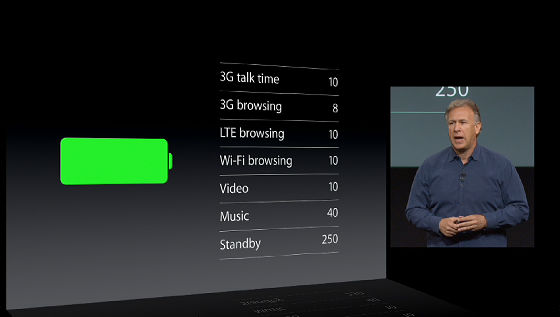 The camera also has a new system, the sensor size is increased by 15%. Lens f / 2.2, by increasing the number of pixels, so that you can shoot a picture that is brighter, more colorful, less noisy. IOS 7 software is designed to maximize the capabilities of new sensors.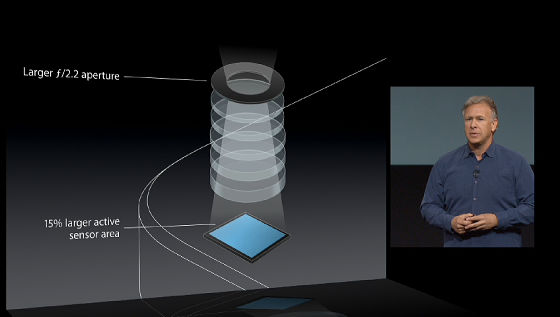 Two LED lights are mounted as a flash next to the rear camera. As a result, even in indoor shooting, it became possible to take the color of the skin close to nature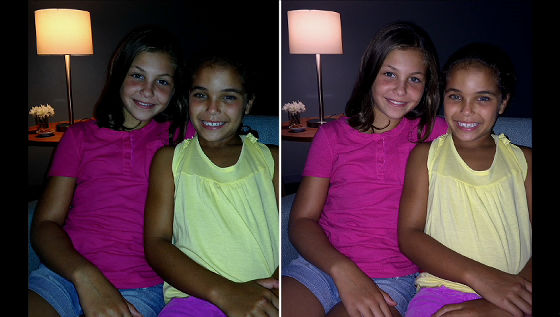 "Burst mode" that shoots 20 pictures in 2 seconds is installed. Which is the best shot among the shot pictures? A7 processor analyzes in real time.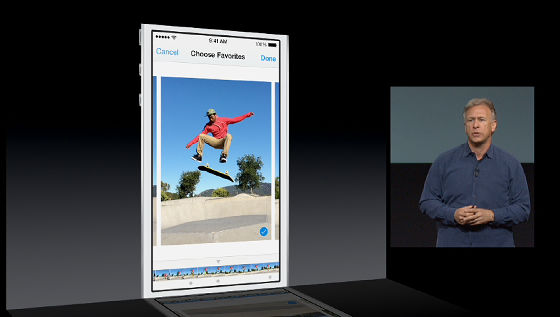 Although movies can usually take 1080p at 30 fps, slow motion shooting at 120 fps (720 p) is possible. Panoramic shooting with 28 megapixels is also possible.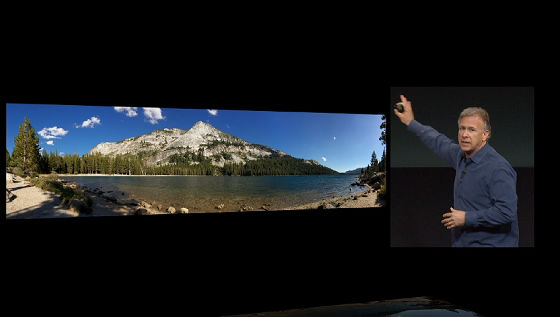 a few days agoProspect that a fingerprint authentication sensor will be installed on the home buttonI got a story saying that, that was right.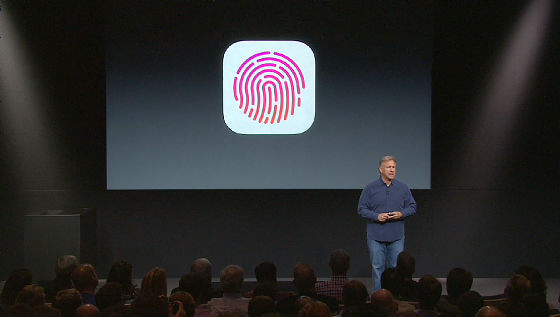 For the two-year contract, the price is $ 199 for the 16 GB model, about $ 299 for the 32 GB model, $ 399 for the 64 GB model, about $ 399 000 for the 2-year contract.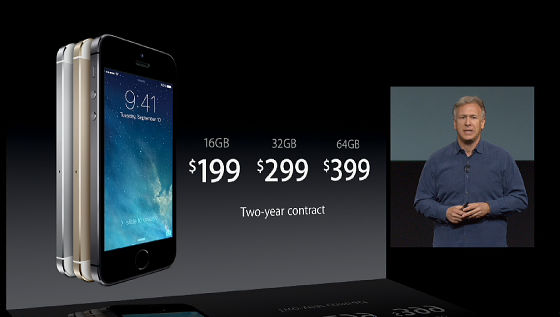 The release date is September 20, in Japan, SoftBank, KDDI and NTT docomo will also be treated.

· Continued
NTT Docomo · KDDI (au) · Softbank releases iPhone 5s · iPhone 5c from September 20