What happens when you spend the day in a town of "gift" culture where money does not exist? Report - second part ~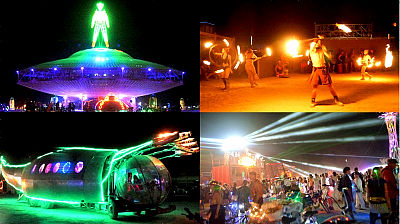 Various events are held throughout the dayBurning manBut in the evening the entire town and artworks are lighted up and events such as music events, bars, night parties, fire dance and stadiums, which are different from daytime, are also held until the dawn.

The night of the burning man starts at 8 o'clock in the evening when the sunset begins to sink.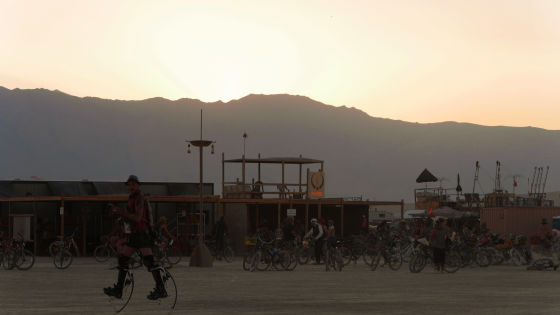 Performers who used fire also appeared from this time.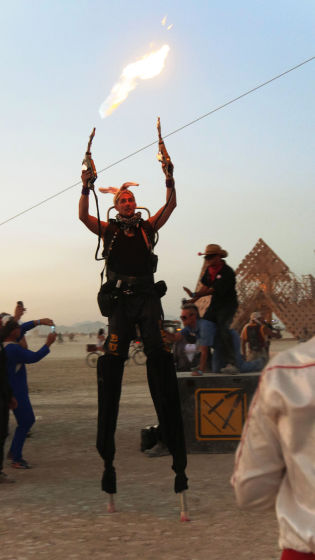 The back is like this.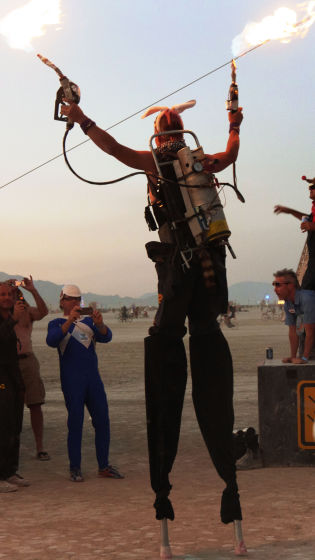 The art car is also lighted up and it becomes night specification.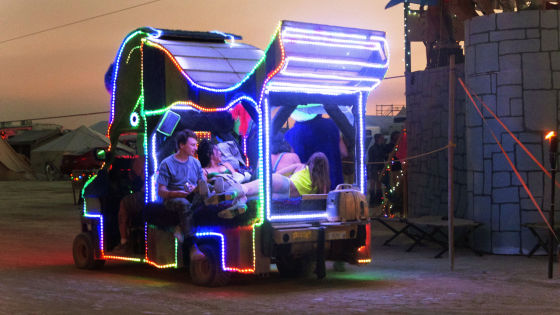 A man who walks with a sunset back to a woman who dances.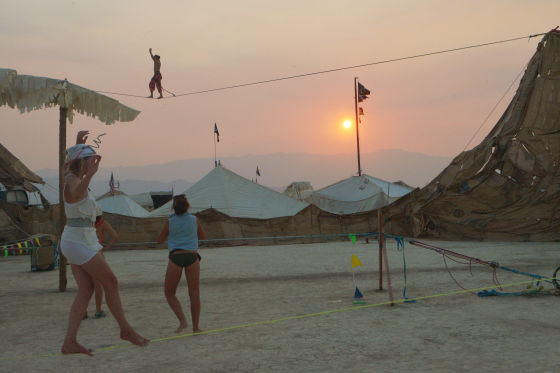 A skate board field was also made.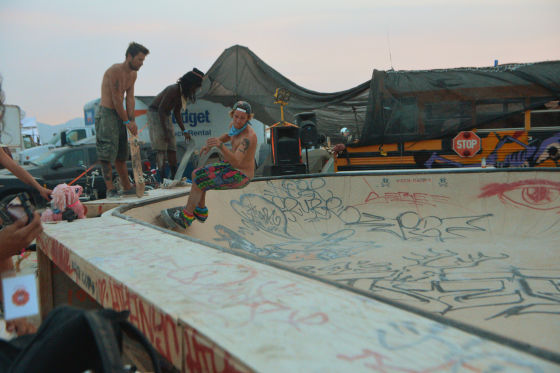 After sunset it looks like a night view of the city.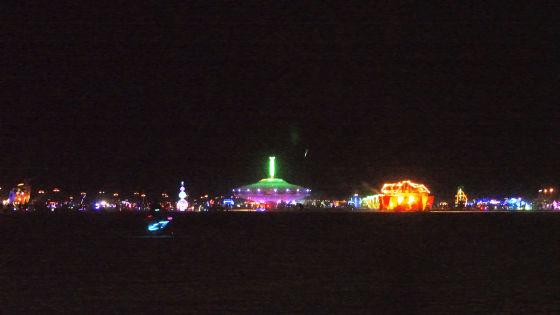 Burning man to be lighted up.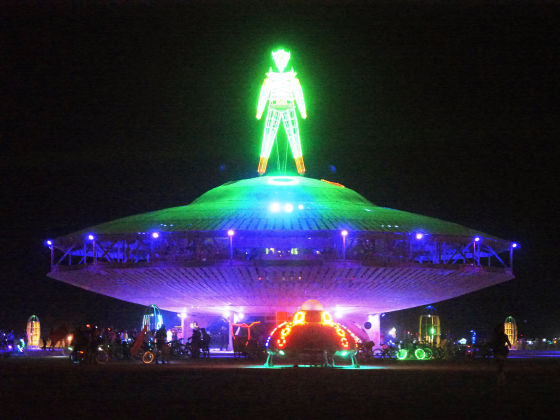 The artworks set around the burning man are also lighted up.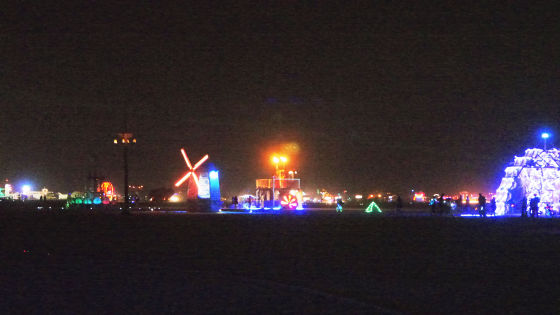 Music on the street or on an art car running on the desert is overflowed with people who enjoy dancing.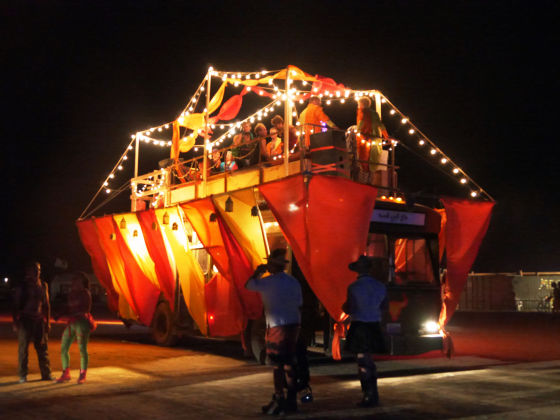 This is a type of art car that enters inside.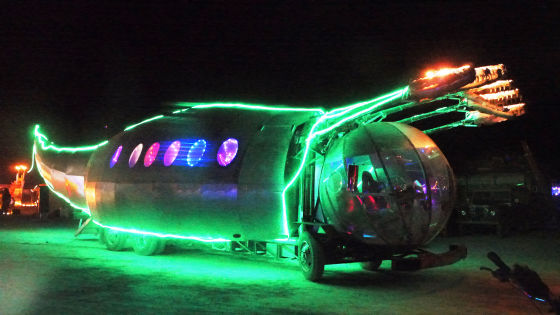 The car is shining pink as well.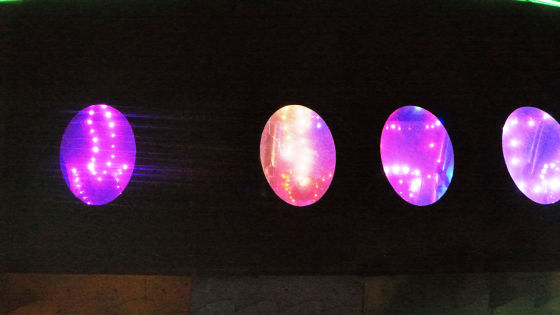 I also found a space where the neighborhood is like a music festival.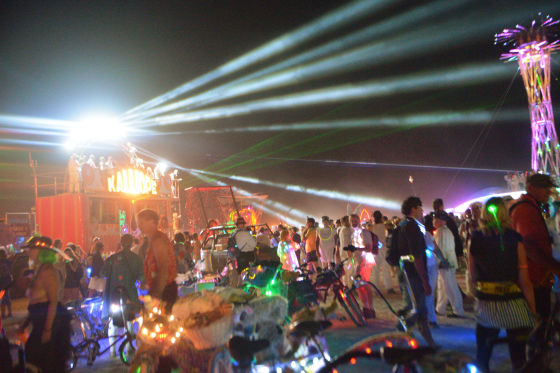 Fire is spurting everywhere.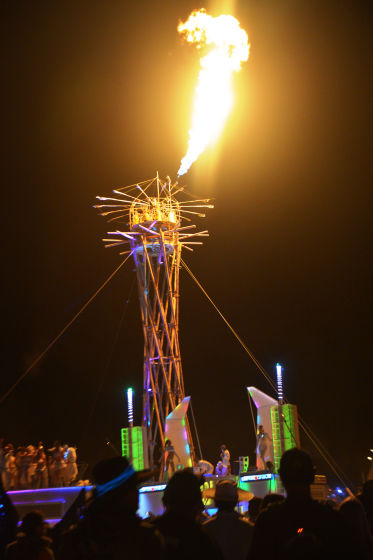 In the space where the letters of "TANGO" are mentioned ... ...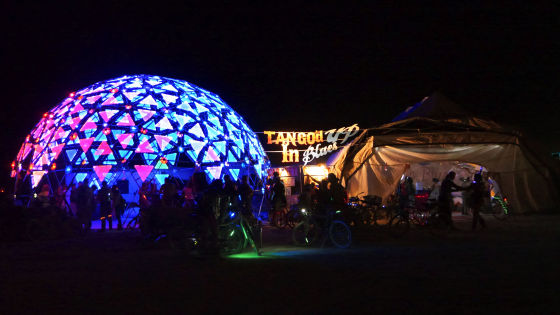 The dome is shining rainbow-colored.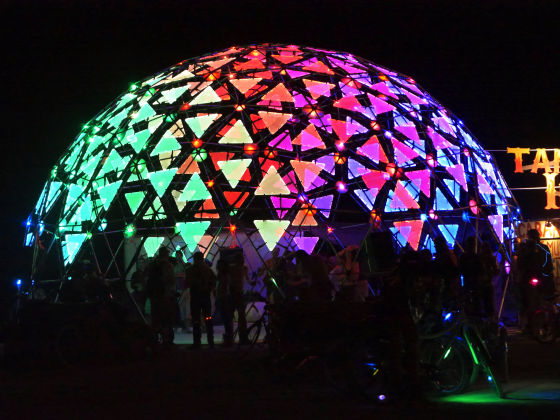 If you think that the people inside are making circles ......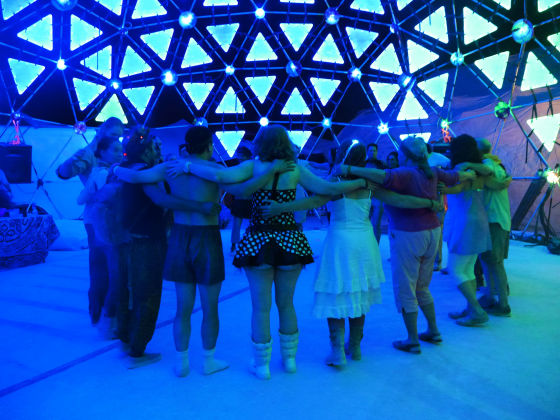 A friend dance began.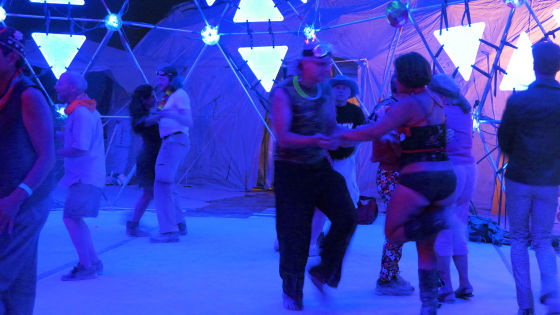 This is the DJ booth.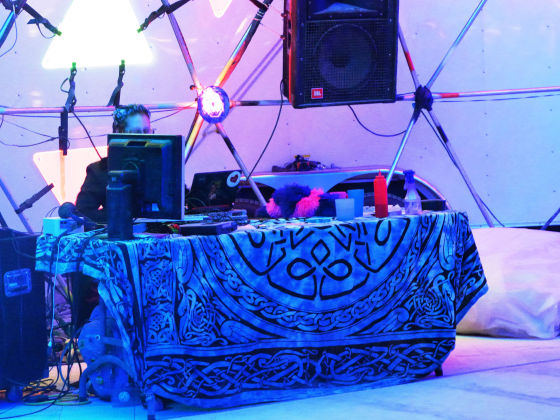 Discover more people.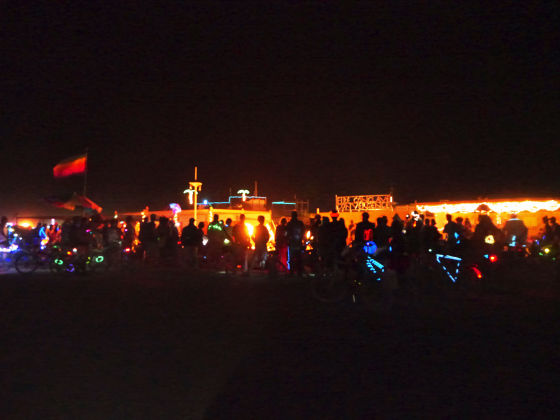 It is a fire dance.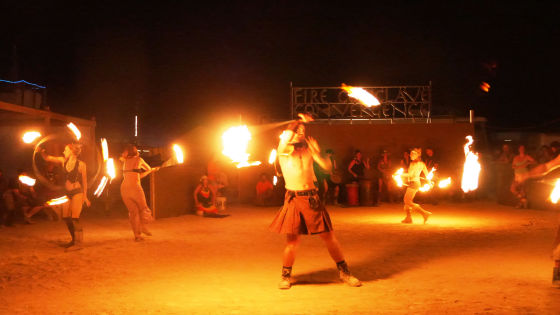 This is also a huge dome, but it is full of people to the top of the dome.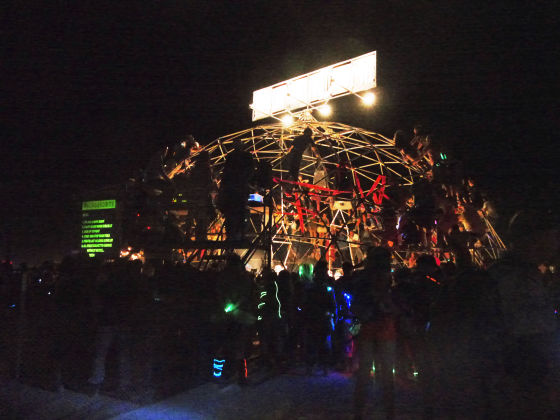 The rules of the place named Thunder Dome include "We are always right", "Start a fight when the signs are lit", "Do not complain", etc. Apparently the battle is taking place inside.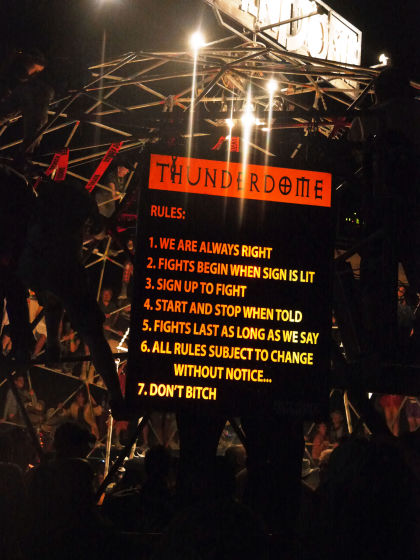 Awesome enthusiasm and enthusiasm and cheers sound.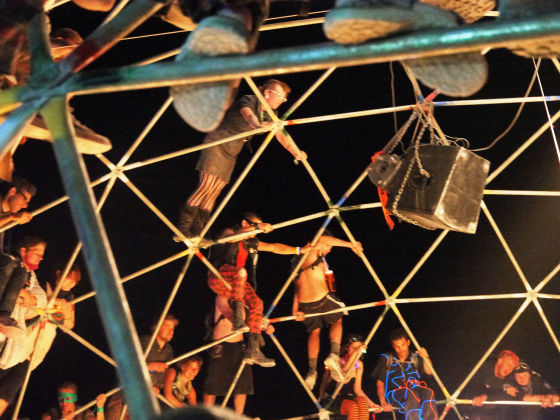 Some events continue until the dawn, so it can not sleep if the amazing space of noise is near. However, there are still quiet spaces in a 2.4 km diameter circle, so you can sleep when you move, so it was possible to choose a resident according to your own lifestyle.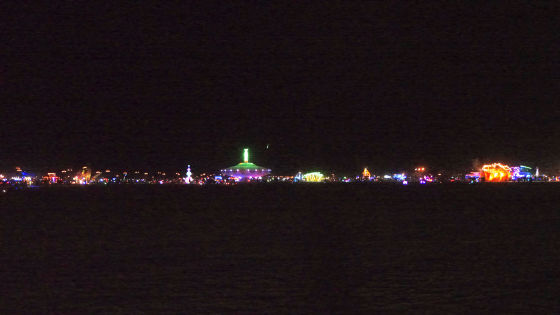 So, even if I use it the whole day, it is the Burning Man venue that I can not turn around. There are ten rules in Bangman, one of them is "to become a bystander", so it's recommended not only to watch but also to start with one thing that is interesting. Is it difficult for me to do a little? Even if you think that it is a problem, someone will surely help you if you are in trouble, so it was possible to do something that you can not do normally.