I went to the Dainippon Sciences booth where 1/1 scale "GUGES" and strengthened exoskeleton "powered jacket MK 3" can be seen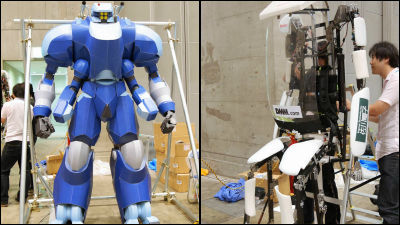 Wonder Festival 2013 [Summer]To "Dainippon Scion"1/1 scale PDF craft"GyuguzuAs I was going to see it, the reinforced exoskeleton created by Sagawa Electronics "Powered Jacket MK 3I was able to see together.

I found a booth of Dainippon Scion.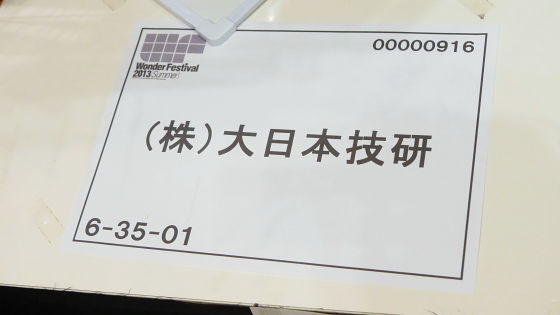 This is 1/1 GUUGES, a DVD that can print pattern paper and assembly instructions is 3000 yen.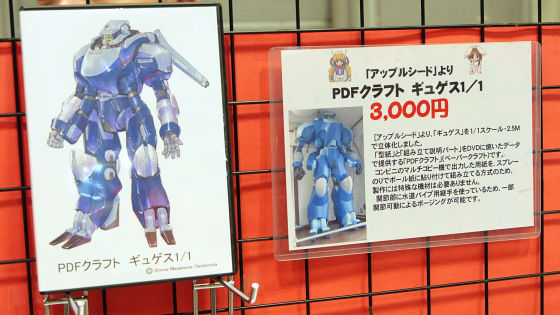 It becomes like this when it is assembled.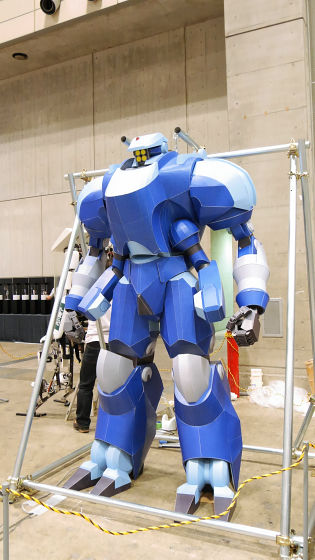 Oh, it is big ...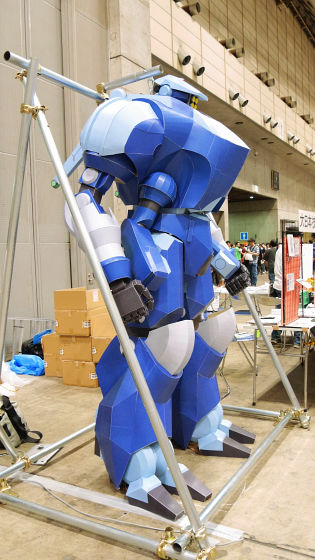 When I see it near, I feel a slight paper craft feeling like this.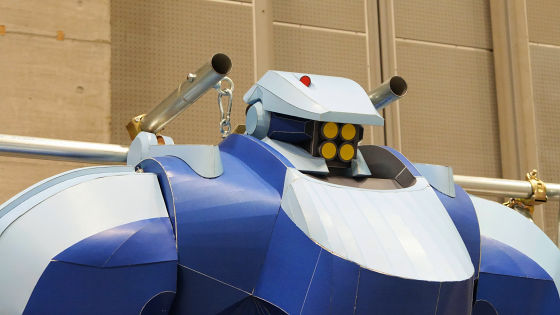 Even so, it has an overwhelming presence.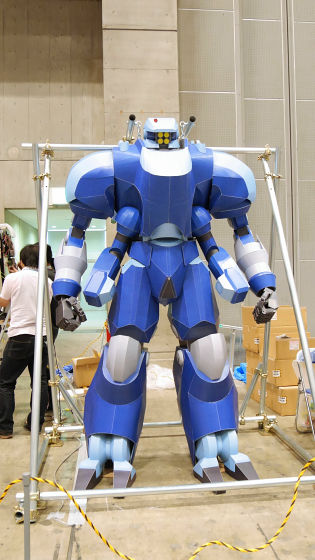 I also found a powered jacket MK3. However, it seems to be in service and there is no sign of movement at all.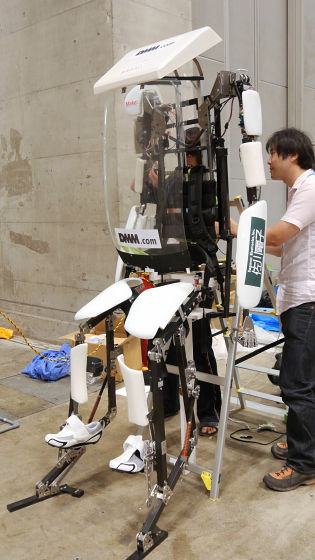 After a while there was a crowd around Dainippon Engineering 's booth, so when I looked in, there was a person wearing a powered jacket MK 3.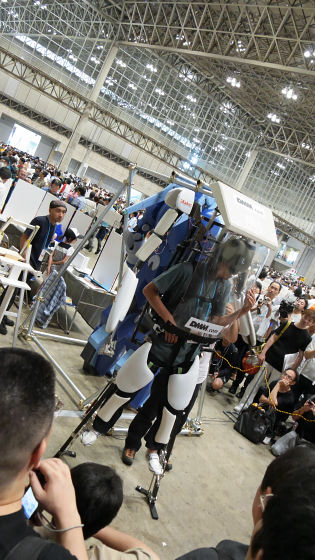 It is like this when the powered jacket MK 3 actually moves.

When powered jacket MK 3 moves, it feels like this - YouTube


Good luck saving power on your feet ...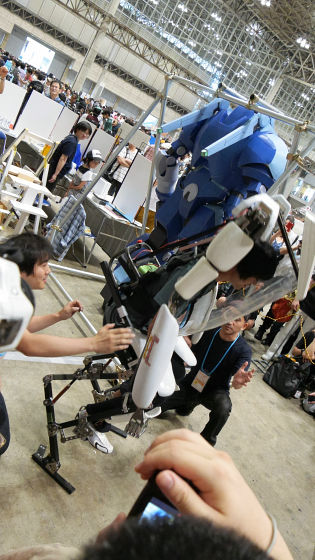 Jump!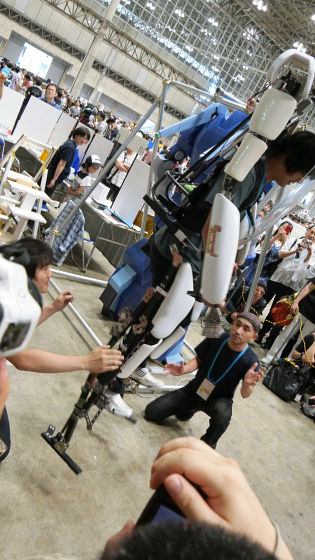 And safely landing.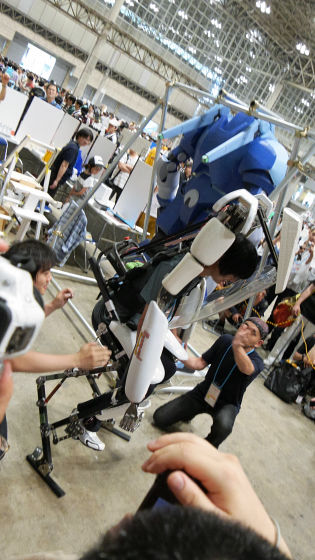 It showed off the powered jacket MK 3 to those who came to the Wonder Festival like this.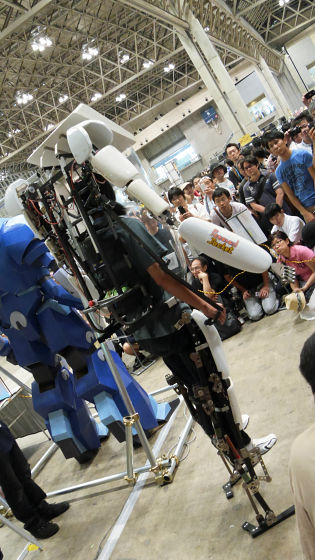 When I looked at Güge, I found something like this. Apparently, at the Wonder Festival to be held in the winter of 2014, POWERED JACKET MK 3 and GUGES were unitedRandemate GyuguzuI will exhibit it.