Envato group material series that can download templates, BGM, photos etc for about 8000 yen for free for July version 2013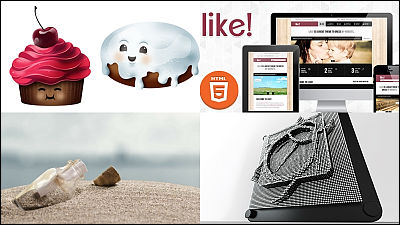 We are managing a site selling high quality materials such as site templates such as WordPress, 3DCG model · Flash file · Photoshop using tutorial file, BGM etc.EnvatoIt is a company in Australia. On these material sales sites operated by Envato, only one file can be downloaded free every month. In July 2013, we added a multi-device type HTML5 / CSS3 template, a summer-like photo material to Water Flash animation, a logo template that can create 3D original logo, code that makes it easy to enlarge the image, a sweet type You can download icons and music files and movies of cosmic design that you can type in text for free, so you can actually download files equivalent to 8000 yen in total.

Account creation · login is necessary to download free files. If you have not done so already, please refer to the following page and make a free account.

How to download a commercially available paid site template file for free from "ThemeForest" - GIGAZINE
http://gigazine.net/news/20101228_themeforest/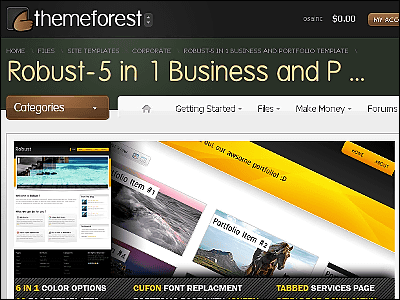 The screen before creating the account looks something like this. Free material of each page is linked from "Free File!".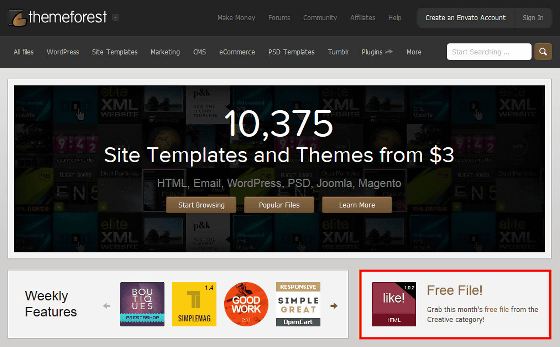 Log in with the account you created first.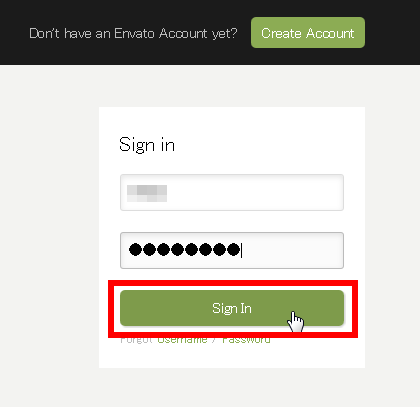 Then, the word "Download it for free!" Appears to the right of the star mark. "Selling site templates and themes for CMS such as WordPress"ThemeForest"Multi-device type HTML5 / CSS3 template" sold at a regular price of 14 dollars (about 1400 yen) "Like!It's free.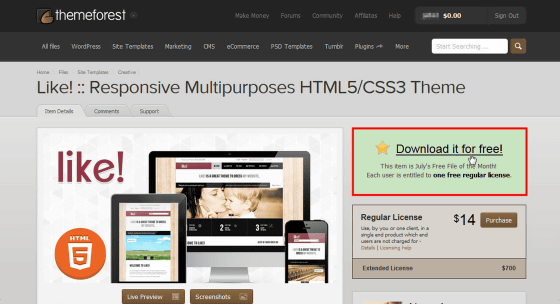 If you click "Download it for free!" Displayed when you sign in, you can get the material of each page for free.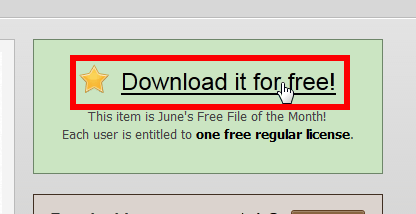 Selling various components of Flash "ActiveDenIn Flash animation of movement of water "Flash - Water Splash"Is available for free downloading at a price of 2 dollars (about 200 yen).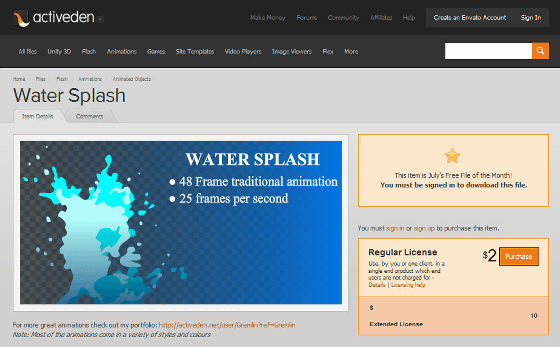 We are providing image materialsPhotoDuneSo, the usual price is 5 dollars (about 500 yen), a picture like a bottle mail arrived at the sandy beachMessage in a Bottle"Is free.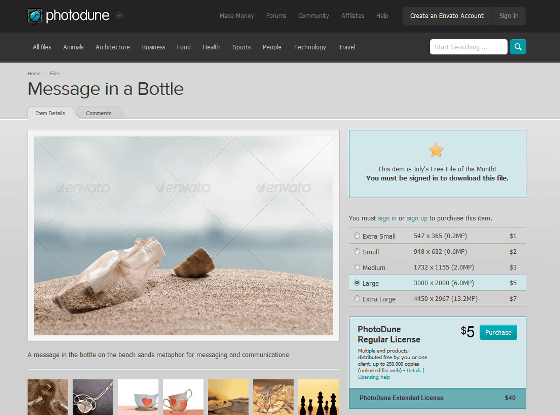 Sales of 3D models · textures · materials etc.3DOcean","Pin Logo"Logo templates designed like extruded tightly arranged pins are free. The usual price is $ 18 (about 1800 yen).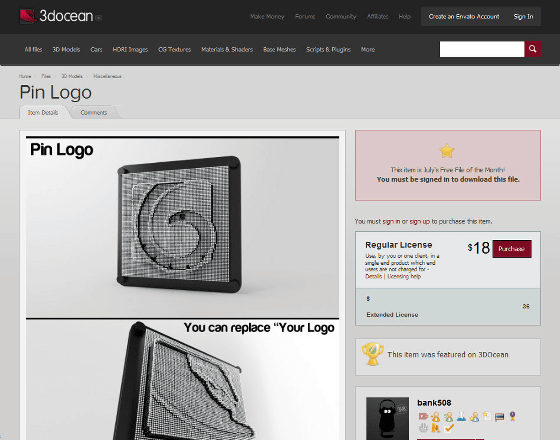 PHP · JavaScript · ASP.NET · Java source code file downloadable "CodeCanyon", You can easily magnify the image by moving the mouse cursor and clicking"JQuery ZoomerThere is a code with a regular price of $ 8 (about 800 yen) free.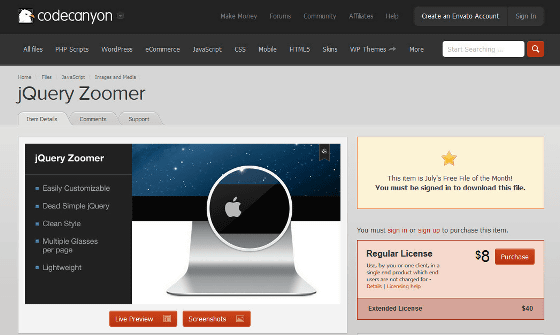 Selling photoshop PSD files, vector format files, icons, add-ons etc.GraphicRiver", A sweet type icon such as a cupcake or a donut with a regular price of 5 dollars (about 500 yen)"Sweet Icons"Is free.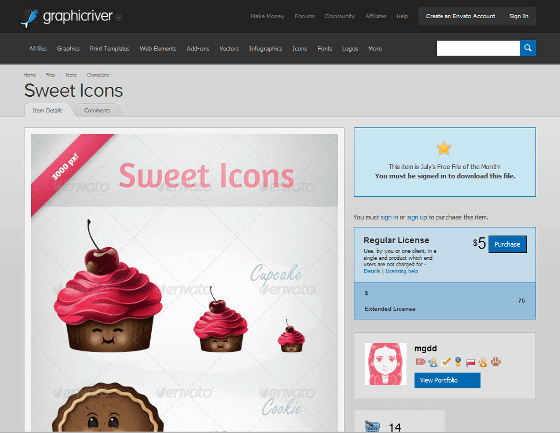 Selling royalty-free BGM and sound effects etc. "AudioJungleIf it is, the orchestra inspired music with a magnificent atmosphere "A New PresidentCan be obtained free of charge. The usual price is $ 13 (1300 yen).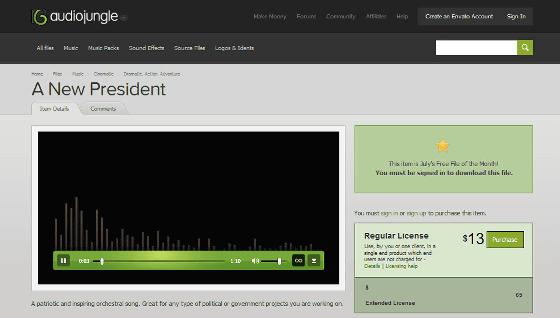 Working with After Effects project files, loops, movie materials etc.VideoHive", You can display logos and text with dynamic universe × glass effect"Galaxy Intro"It is free this month where the usual price is $ 15 (1500 yen).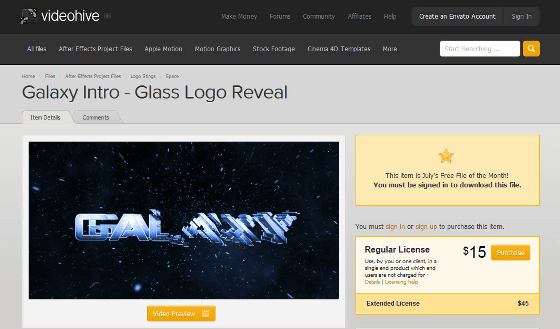 By downloading all of these you can get 8 kinds of materials equivalent to 14 dollars + 2 dollars + 5 dollars +18 dollars +8 dollars + 5 dollars +13 dollars +15 dollars = 80 dollars (about 8000 yen) free of charge. In addition, each of the above materials can be downloaded for free until July 31st local time.
in Design, Posted by darkhorse_log